Venezuelan State Oil Company's Growing Presence in Latin America
Central America, Cuba, the Dominican Republic and islands in the eastern Caribbean are receiving more and more oil from Venezuela, while major refineries are planned in South America -- at Pernambuco in northeastern Brazil, and at El Aromo, on Ecuador's Pacific coast.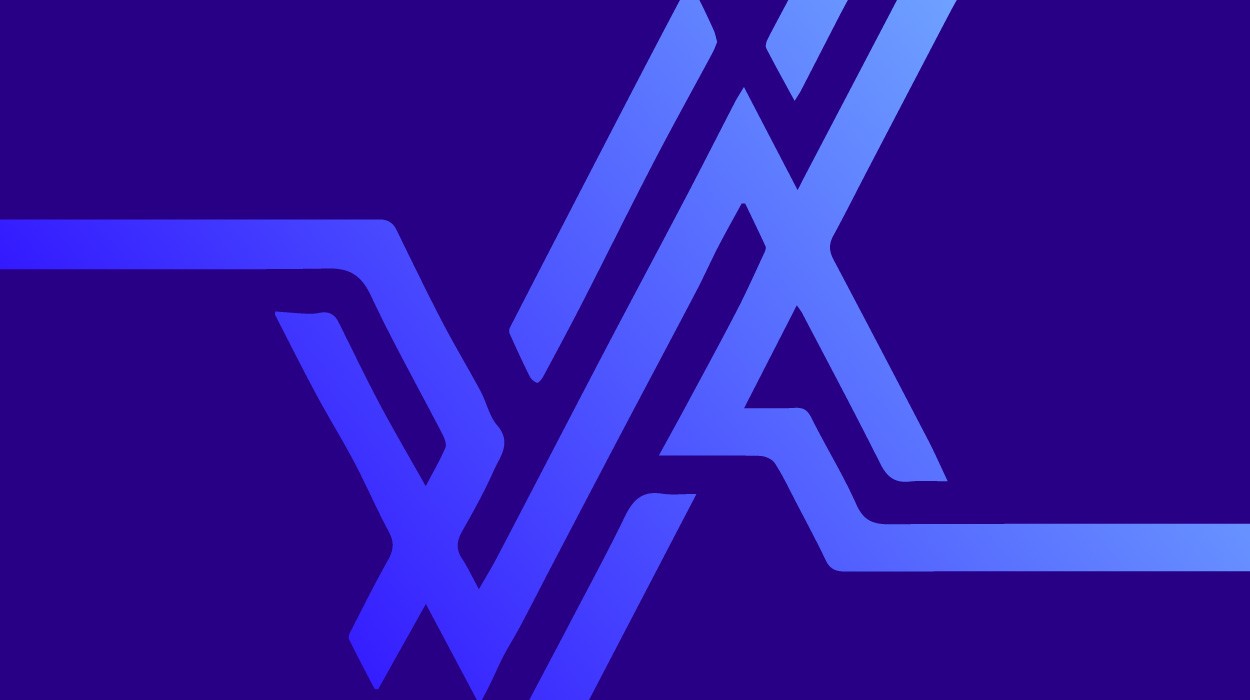 CARACAS, Sep 29 (IPS) – Central America, Cuba,
the Dominican Republic and islands in the eastern Caribbean are
receiving more and more oil from Venezuela, while major refineries are
planned in South America — at Pernambuco in northeastern Brazil, and
at El Aromo, on Ecuador's Pacific coast.
State oil company
Petróleos de Venezuela S.A. (PDVSA) has a finger in all these pies. In
turn, it has opened the region's largest oil reserve, the Orinoco Belt,
to joint exploitation with other Latin American state-owned oil firms.
PDVSA is spearheading regional energy integration and assisting many of
Venezuela's neighbours, compensated for by the high price of its crude
exports, which have averaged 96 dollars a barrel this year, while
extraction costs amount to just six or seven dollars a barrel.
For nearly 30 years, PDVSA has cooperated with weaker
neighbours and partnered firms in "sister" countries, but the extent,
amount and frequency of these practices have multiplied in the last
five years. Venezuelan President Hugo Chávez, who has been in office
for ten years, has accelerated the pace of dozens of regional projects.
"Energy projects like those we are undertaking with Nicaragua,
Brazil, Argentina or Ecuador show that the region has ceased to look to
the North and is looking instead to the South," said Chávez when a
PDVSA-Petroecuador joint venture began to drill in the Orinoco Belt.
Critics outside and, above all, inside Venezuela claim that
the president, instead of pursuing profitable, sustainable business
deals, is seeking to advance his political project, which he calls
"21st century socialism."
BRAZILIAN PRAGMATISM
In the 1990s, Brazil was importing up to 100,000 barrels per day (bpd)
of crude from Venezuela, but now the regional giant produces enough of
its own oil to be practically self-sufficient.
A 1995 plan to jointly build a heavy oil refinery in Pernambuco to
process 200,000 bpd and supply the north and northeast of Brazil,
requiring an investment of four billion dollars, remained a dead letter
until Petrobras, Brazil's state oil company, broke ground on the
project last year. PDVSA came in as a minority partner earlier this
year.
Juicy carrots have been held out to Brazilian industrialists
in the form of as yet insubstantial proposals, such as building 40
tankers for the Venezuelan oil fleet at a projected cost of two billion
dollars.
"We are putting on the table the opportunity to create joint
ventures in Venezuela to manufacture equipment for our oil industry,"
Eduardo Quinteros, the head of PDVSA's industrial division, recently
told IPS.
PDVSA buys goods and services worth about 22 billion dollars a year for
its equipment and project needs, and in 2007 it imported capital goods
worth 10 billion dollars.
Some of its projects have fallen by the wayside. The most
prominent of these is the "Great Southern Gas Pipeline" that was to
transport natural gas from deposits in the Caribbean off northeastern
Venezuela to Argentina and Uruguay, running across Brazil, to supply
large parts of that country.
BOOSTING REFINING CAPACITY
In Ecuador, a refinery with the capacity to process 300,000 bpd
is to be built at El Aromo on the Pacific coast, at a cost of over six
billion dollars, with a view to supplying fast-growing markets in Asia.
A joint venture between Petroecuador and PDVSA in which the
Venezuelan company is the minority share-holder, with 49 percent, has
been set up for this purpose. Studies got under way this year, and the
refinery is expected to be operational in five years' time.
Refining crude, although less profitable than other sectors of
the oil industry, is highly attractive to developing countries because
it ensures fuel availability, and because of its multiplier effect on
businesses and jobs, the technology transfer involved, and the
opportunity to add value to a commodity.
PDVSA has also enlarged and updated the refinery at Cienfuegos
in Cuba, which has a capacity of 65,000 bpd, and the refinery in
Jamaica, which can process 36,000 bpd.
Studies are afoot to build another in Nicaragua, with a
capacity of 150,000 bpd, and one of 10,000 bpd in the small island
nation of Dominica. In addition, talks have been held on the possible
purchase by PDVSA of the Dominican Republic's refinery, or the building
of a new one.
"The concept is to supply oil, refine it in the Caribbean,
jointly sell the products, and to include as many compensatory
mechanisms as possible in the trade," Venezuelan Energy Minister and
head of PDVSA, Rafael Ramírez, said recently.
PAYMENT IN KIND
Providing oil to Caribbean countries is the hallmark of Venezuela's
South-South cooperation policy and is carried out via its Petrocaribe
project, which PDVSA administers. Twenty countries in Central America
and the Caribbean receive a total of some 200,000 bpd of crude and
other products — half of which go to Cuba — under preferential terms
of payment.
Only half the oil bill must be settled in cash, as long as oil prices
remain at or above 100 dollars a barrel (if they fall, a larger
proportion of the invoice has to be paid for upfront). The remainder is
financed as a soft loan, payable over 25 years.
PDVSA has also built storage facilities in beneficiary countries, pays
for the cost of oil transport, and accepts goods and even services in
part payment. At the same time, it has created a fund with a fraction
of the price of a barrel of oil, while this remains above 100 dollars,
for the production and distribution of food and fertilisers.
FURTHER SOUTH
In Argentina, Paraguay and Uruguay, meanwhile, PDVSA has been applying much the same recipe as in the Caribbean.
The Venezuelan company has pledged to supply up to 23,500 bpd
to Paraguay, which can pay for it with livestock products or soybeans,
and in the past has sent shipments of oil to Uruguay in exchange for
prefabricated houses and heifers.
Argentina makes down payments of only 20 percent on PDVSA's
fuel shipments, and monthly payments on the other 80 percent. PDVSA is
also involved in plans to enlarge refineries in Paraguay and Uruguay.
In August the Venezuelan company agreed to build a new
refinery in Argentina, in partnership with Enarsa, a state oil company
created by former Argentine President Néstor Kirchner (2003-2007). The
refinery is projected to have a processing capacity of 100,000 bpd and
to require an investment of some 1.2 billion dollars.
An earlier partnership between Enarsa and PDVSA, created in 2005 to own
a network of up to 600 petrol stations in Argentina, ended up with only
two service stations, and Enarsa backed out of the venture this year.
Once again, the disappointment is the Caribbean-Rio de la
Plata mega-pipeline, which was to be 8,000 kilometres long and cost
some 25 billion dollars, but evaporated into thin air upon scrutiny of
the economic, environmental, financial, logistical and even political
risks.
OPEN TO (NEARLY) ALL COMERS
PDVSA has formed joint ventures with European, U.S. and Asian
corporations to explore reserves of natural gas unassociated with crude
oil in northeastern Venezuela, in the sea opposite the mouth of the
Orinoco river, and in the southeastern Caribbean, from Trinidad to the
Netherlands Antilles.
Venezuela has invited not only international oil companies,
but also state-owned oil firms belonging to the other member countries
of the Organisation of Petroleum Exporting Countries (OPEC), and to
Latin American countries, to join it in exploring and exploiting
reserves in the Orinoco Belt.
According to government estimates, the Orinoco Belt in
southeastern Venezuela contains 230 billion barrels of recoverable
crude, most of it heavy and extra-heavy oils.
Thus companies that are novices in the international arena,
such as Petroecuador, or that have no experience in oil production,
like the Uruguayan firm ANCAP, or are lacking in equipment or oil
assets, like Argentina's Enarsa, have joined forces with PDVSA to
explore for vast quantities of crude deep under the Orinoco plains.
PDVSA's plan is that by the time these crude reserves are
certified, and oil extraction and sales begin, the currently weak or
small Latin American national oil companies will have grown into
partners capable of taking on the most attractive segments of the oil
business, and possess concessions to reserves that will be an asset in
their dealings with third parties.
LOOKING FOR MORE
Like other oil companies, PDVSA is engaged in exploring for offshore
crude and gas in Cuban territorial waters in the Gulf of Mexico, and in
Bolivia's northern province of Pando and southern province of Tarija.
In Bolivia, PDVSA and the state oil company YPFB formed a joint
venture, Petroandina, in which YPFB controls 60 percent and PDVSA has a
40 percent share.
Petroecuador has signed agreements with the Chilean state oil
company, ENAP, and with PDVSA, to explore for natural gas in the Gulf
of Guayaquil, off the southwestern coast of Ecuador.
Business is less brisk with countries whose governments lack political
affinity with Caracas, such as Colombia, Mexico and Peru, which are
governed by rightwing and centre-right administrations.
Nevertheless, PDVSA participated in laying a gas pipeline
across the northern part of the Colombia-Venezuela border, to transport
gas from Punta Ballenas in Colombia's Caribbean waters to Venezuelan
oil production facilities on the shores of Lake Maracaibo.
In the first half of 2008, Latin America and the Caribbean
(including the Isla refinery on the island of Curaçao, operated by
PDVSA) received 689,000 bpd of Venezuelan oil, equivalent to 31 percent
of the country's petroleum exports, and 11 percent more than the amount
delivered in the same period last year, according to official PDVSA
reports.
The third company in Latin America by revenues, behind Pemex,
the Mexican state oil company, and Brazil's Petrobras, PDVSA is one of
the top five or six oil companies in the world according to the
publication Petroleum Intelligence Weekly, which ranks firms according
to variables such as their reserves, income, assets and earnings.