Venezuela Headlines #96 – Upcoming National Assembly Elections
Venezuela News Headlines (Audio: ): Upcoming National Assembly Elections. Venezuela Deports Drug Kingpins, Calls US Drug Blacklist "Abusive and Interventionist" - Venezuelan Oil Minister: $100 Fair Price for Oil Barrel - Jewish Representatives Meet with Chávez -Venezuelan Women Swear to be "Guardians" of Chavez in Response to CNN - Venezuela's Chavez Hands out Property Rights - New Program Supplies Venezuelans with Affordable Household Appliances - Venezuelans Mourn Deaths of Three Socialist Leaders.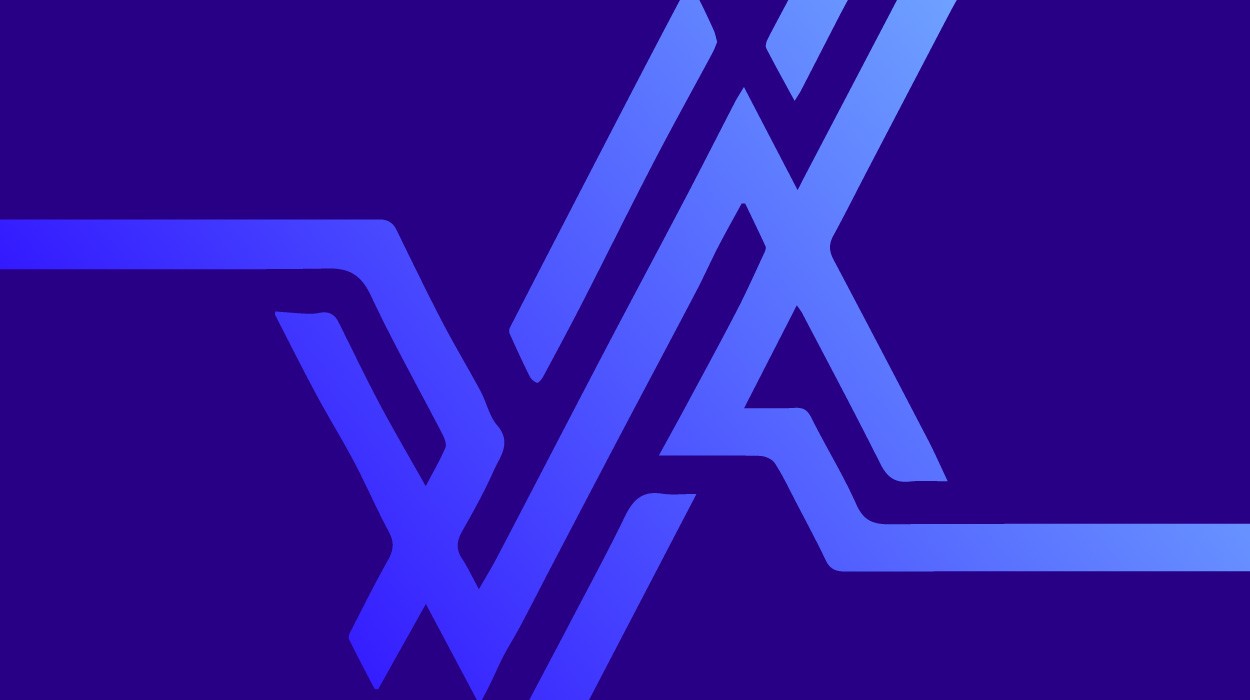 All news from http://www.venezuelanalysis.com/audio
I. Venezuela Deports Two Drug Kingpins, Calls US Drug Blacklist "Abusive and Interventionist"
In the last week, Venezuela deported two suspected drug traffickers, confiscated 3200 kilos of illegal drugs, and seized four airplanes used for drug trafficking. These actions came just days after the White House released a memorandum placing Venezuela on a list of illicit drug transit and producing countries. The memorandum highlighted the anti-drug efforts of governments that collaborate with the US, but designated Bolivia and Venezuela, as "countries that have failed… to adhere to their obligations under international counternarcotics agreements." According to Venezuela's National Anti-Drugs Office, this year alone, Venezuelan authorities have confiscated nearly 50 metric tons of illegal drugs, seized 30 airplanes, and arrested 16 drug traffickers wanted by INTERPOL. Justice Minister Tarek El-Aissami said Venezuela's record of anti-drug efforts contradict the memorandum, which he called, "abusive and interventionist." He accused the US government of using such reports as diplomatic attacks against countries that do not adhere to Washington-approved policies. President Hugo Chavez suggested the timing of the memorandum was ment to sway voter opinion against Chavez's United Socialist Party of Venezuela in this Sunday's elections. http://venezuelanalysis.com/news/5651
II. Venezuelan Oil Minister: $100 Fair Price for Oil Barrel
Rafael Ramirez, President of Venezuela's state-owned oil company, PDVSA, declared last week that the price of oil should be at $100 dollars a barrel, which he said would, "allow for just compensation of our natural resource and provide payment for the significant investment that producing countries make to keep up our production capacities." Ramirez made the declarations after a conference in Caracas celebrating OPEC's 50th anniversary last week. http://venezuelanalysis.com/news/5648
III. Jewish Representatives Meet with Venezuela's President Chávez
Last week, President Hugo Chavez and members of the Venezuelan government met with representatives of the country's Jewish community. During the meeting, Chavez re-iterated that while a campaign has been waged to paint him as anti-Jew, the reality, he said, "is that we respect and care about the Jewish community". After the meeting Foreign Relations Minister Nicolas Maduro said relations with the Jewish community were in "optimum shape". At the meeting, Venezuelan Confederation of Israeli Associations discussed the presence of anti-Semitic information on the public news program Dossier, and supported the re-establishment of relations with Israel, which Venezuela ended last year to protest Israel's attacks on the Gaza strip. The Jewish community in Venezuela is largely based in Caracas, and numbers around 16,000 people. http://venezuelanalysis.com/news/5645
IV. Venezuelan Women Swear to be "Guardians" of Chavez in Response to CNN
In Media news, last Thursday, over 3,000 women swore to be "guardians" of President Hugo Chavez in Caracas. According to the former pro-Chavez minister of communications, Tania Diaz, the activity took place to highlight the gains women have made over the last decade of the Chavez government, and to defend the upcoming electoral process. The event took place in response to the new anti-Chavez documentary "Guardians of Chavez", broadcast on CNN. The documentary attacked the government and the Bolivarian revolution, suggesting the government promotes armed groups, criminals, terrorists, and paramilitary forces. Diaz said the women provided the answer to the documentary, as they shouted, "I'm a guardian of Chavez!"http://venezuelanalysis.com/news/5644
V. Venezuela's Chavez Hands out Property Rights
A week and a half ago, President Hugo Chávez announced that six thousand families will soon be the legal owners of the land where they have constructed their homes in the low-income barrio of Petare. Together the land titles equal just over 50 acres and were delivered by President Chavez to thirteen community councils. The community councils will be in charge of distributing the land titles to the lower class families who built their houses on the hillsides that flank the eastern side of Caracas. Until receiving the land titles, many Petare residents lived without the legal ownership of their homes. Chavez also expressed his desire to reverse the trend of urbanization by granting farmlands to urban residents, so they can, "go and work the land and get the loans and have the technology and machinery to produce and process food products." "In Venezuela, there's sufficient land so that everyone can work", Chávez said.http://venezuelanalysis.com/news/5643
VI. New Program Supplies Venezuelans with Affordable Household Appliances
Last week, the Venezuelan government launched the program "My well equipped house." In the first instalment, government stores, such as Mercal and Bicentenario, will distribute more than 100,000 household appliances. The products include refrigerators, washing machines, ovens, air conditioners, microwave ovens, and water heaters. The government will sell them at a below market price. More than 100 service centers across the country are ready to provide maintenance. The products are designed to consume half the electricity of the standard products on the market. The appliance program comes from a May agreement signed between Venezuela and China which includes a contract to buy 300,000 household electrical appliances from the company, Haier Electric Appliances. http://venezuelanalysis.com/news/5641
VII. Venezuelans Mourn Deaths of Three Socialist Leaders
In sad news from Venezuela, the governor of Guárico state, Willian Lara, died in an automobile accident on Friday, September 10th. Lara was a founding member of Chavez' MVR party and the United Socialist Party of Venezuela. He served Minister of Communication before being elected governor of Guárico state in 2008. As Venezuelans mourned his tragic and untimely death, it was announced that two other prominant government supporters also passed away. 84-year-old Guillermo García Ponce, was director of the pro-Chavez newspaper Diario Vea. Luis Ceballos, was the Venezuelan representative to the Latin American Parliament. Both passed away on Saturday, September 11th. http://venezuelanalysis.com/news/5630
VIII. U.S. Government and CNN Openly Protect and Support Venezuelan Terrorist
Anti-Chavez terrorist and escaped convict, Raul Diaz has been making the rounds on the US news networks lately. Since arriving in Miami earlier this month, Diaz has conducted various interviews with the press, including with CNN host Patricia Janiot where he claimed he was a political prisoner. He has also received support from congresswoman Ileana Ros-Lehtinen and met with Patricia Andrade, head of the Venezuelan Awareness Foundation, which is filing his case for political asylum. Diaz escaped from Venezuelan prison earlier this year. He was carrying out a sentence for helping to plant explosives for attacks on the Spanish and Colombian embassies in 2003. He was sentenced to nine years and four months for terrorism, as one of the masterminds of the attacks. Diaz is the latest in a list of convicted or accused criminals who have fled to the U.S and received protection. Most recently, Nelson Mezerhane, owner of Banco Federal, fled to Miami after the government took custody of his bank for not maintaining minimum reserve levels in June. While the U.S accuses Venezuela of not cooperating in the "international war against terrorism", the U.S has denied all of Venezuela's extradition requests for terrorists and criminals who have fled Venezuela to the U.S. http://venezuelanalysis.com/news/5636
Opinion Piece (excerpt):
US Media Intensifies Campaign Against Chavez
By: Eva Golinger
"As election time approaches in Venezuela, international media increase negative coverage of the South American nation. CNN applauds terrorism against Venezuela, while Fox News accuses the Chavez government of terrorism.
The bombardment of negative, false, distorted and manipulated news about Venezuela in US media has increased in volume and intensity during the last few days. Venezuela is subjected to this phenomenon every time an electoral process nears. This international media campaign against the government of Hugo Chavez appears to have a clear and coordinated objective: removing the Venezuelan President from power.
During the last eight years, those pursuing this same objective have promoted, and attempted to justify, coup d'etats, economic sabotages, terrorist acts, assassination attempts, electoral interventions, psychological warfare and a disproportionate increase in US military presence in the region – all with the goal of ousting President Chavez. And to achieve this objective – which every year seems attainable to the powers that be – millions and millions of US taxpayer dollars are channeled by US agencies into political parties, campaigns, candidates and organizations that oppose Chavez.
International media also do their part. With sensationalist headlines and slanted reports, mass media try to condition public opinion to believe any action or aggression against Venezuela will be necessary to remove the "evil" Chavez from power."
http://venezuelanalysis.com/analysis/5642
Interview Excerpt:
Venezuelanalysis Founder Greg Wilpert – Interviewed on The Real News Network.
PAUL JAY, SENIOR EDITOR, TRNN: Welcome to The Real News Network. I'm Paul Jay in New York City. Now joining us is Gregory Wilpert, author of the book Changing Venezuela by Taking Power. Thanks for joining us, Gregory.
GREGORY WILPERT, AUTHOR, EDITOR OF VENEZUELANALYSIS: Thanks for having me.
JAY: So there's elections coming up in Venezuela, September 26, for the National Assembly. Tell us who controls the National Assembly now in Venezuela and what's at stake in these elections.
WILPERT: Well, right now the National Assembly is entirely controlled by Chávez supporters. That's because the last elections, 2005, the opposition boycotted those elections, arguing that there were not going to be fair elections, even though the Carter Center and the Organization of American States urged the opposition to participate and, at the end, ratified that they were free and fair elections.
JAY: So right now, in terms of the polling, what's expected in this election?
WILPERT: Well, it's very different difficult to say, because polls in Venezuela tend to be divided, depending on the political affiliation of the pollsters. And it's very difficult to find neutral polls. So opposition polls tend to say that the opposition is going to win; pro-Chávez polls tend to say that Chávez is going to win. My guess is that it's going to be a very close call, it's going to be a very close election, because there's—on the one hand, Chávez is still a very popular individual, but he's not on the ballot, and there's a lot of problems in Venezuela right now with the recent recession Venezuela's coming out of and with the discovery of a corruption scandal. So there's some dissatisfaction. And so my guess is that a lot of people who would normally vote for Chávez, instead of voting for the opposition, because nobody—still the opposition is extremely unpopular, instead of voting for Chávez, they're going to abstain. And so that could make it a very close call.
http://venezuelanalysis.com/analysis/5617