Special 2008 Venezuelan Election Headlines
Venezuela News Summary #61 (Nov. 15 - 22, 2008)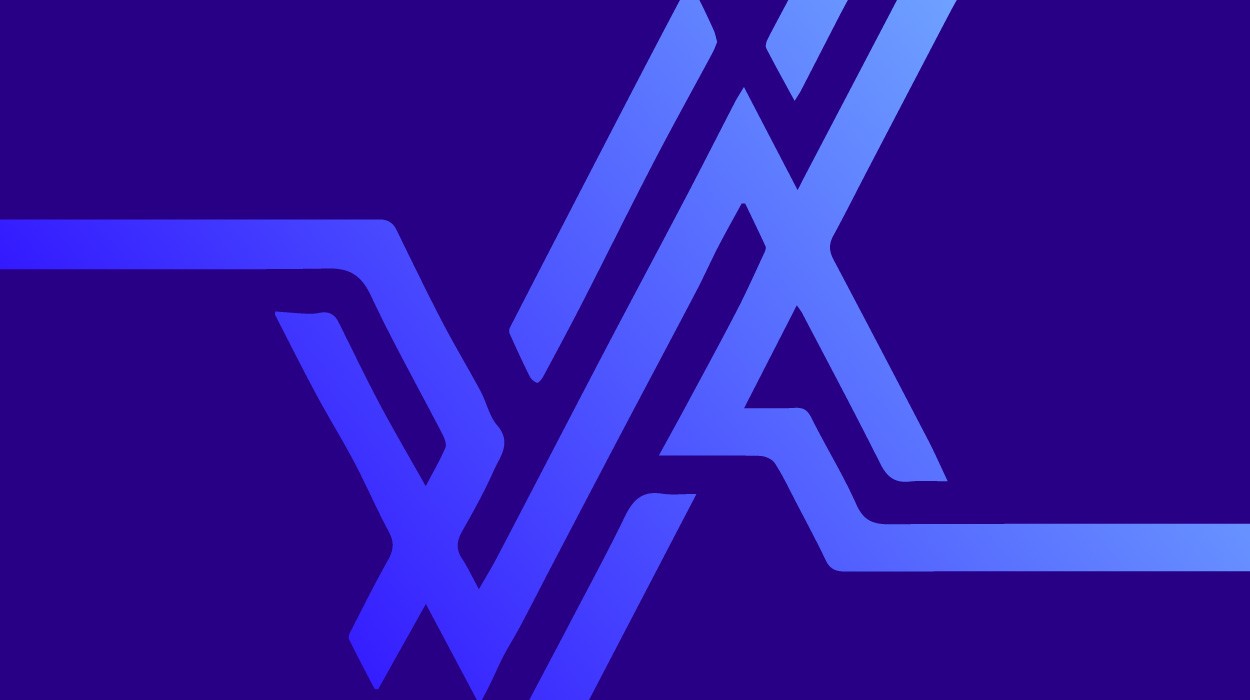 The latest news from Venezuela. Venezuela Headlines, #61
All news from www.venezuelanalysis.com
I. Venezuela Drenched As Elections Draw Near
As the end of the rainy season is in sight and final preparations are made to ready the vote for Sunday, Nov. 23, Venezuela has been inundated with rain, causing nine deaths, mudslides, electricity failures, road blockages, and flooding. President Hugo Chavez, has called for calm and confidence in public institutions to handle the emergency. The Caracas municipality of Baruta has been one of the worst hit. Baruta's mayor, Henrique Capriles has declared a state of emergency. 500 people from around Caracas have been transferred to the recently completed La Ciudadela refuge, which is equiped with medical facilities, bathrooms, and children areas. Government teams were out on the Prado del Este highway in the wee hours of the morning on Friday, clearing debris and mud that was obstructing the Caracas freeway. Heavy rain is expected to continue over the weekend and through Sunday's election. The worst rain is expected in the south west of the country. Venezuela's vice president, Ramon Carrizales, criticised the way the mainstream media appeared to be celebrating the rain problems and quote, "looking to somehow gain electorally from them." (
http://www.venezuelanalysis.com/news/3972)
II. Venezuela Ready for First Completely Automated Election
Meanwhile earlier in the week, Tibisay Lucena, president of Venezuela's National Electoral Council, CNE, confirmed that voting equipment has been audited and delivered to all 35,000 voting centers across the country in preparation for this Sunday's regional and local elections. These are the first elections in Venezuelan to be 100% automated. Teams of up to thirty electoral technicians have carried out voting machine audits across the country. A final audit of the results transmission system was set to take place this weekend. This Sunday's elections will be monitored by 130 international observers, including a representative from each of the nearly three dozen members of the Organization of American States. According to the Electoral Council there are more than 1400 rapid response centers, which will respond to complications at voting centers. Storage facilities containing spare electoral materials and equipment have also been placed across the country and special plans have been made to service the less accessible rural areas.
Voter education has been an important issue in the lead-up to this years elections. To educate voters, the Electoral council broadcast five-minute voter education workshops over radio and television nation-wide throughout November. Electoral Council president, Lucena also carried out a weekly Tuesday morning talk show called "Suffrage" on the government radio station. In addition, Electoral Council-trained volunteers mounted more than 1,500 voter education fairs across the country and of the newly registered voters this election, over three quarters are between the ages of 18 and 22. On October 26th, the Electoral Council conducted an election simulation in which 740 voting centers were opened for nearly 20,000 volunteers to practice the voting procedure and test the machinery. Meanwhile, Electoral Council officials announced earlier this week that they would sanction three media outlets for reporting the results of voter opinion surveys within one week of the election, which is prohibited under Article 209 of the Venezuelan Organic Law on Suffrage and Political Participation. According to the electoral council, the militant leftist daily newspaper Diario Vea, a local radio station in the central state of Guárico, and Chávez's former vice president José Vicente Rangel, violated the law last Sunday. Rangel admitted to committing the error, and pronounced his willingness to assume total responsibility. (
http://www.venezuelanalysis.com/news/3959)
III. Chávez Demands that All Parties Recognize Results of Venezuelan Elections
Still in election news, one week ago, Venezuelan President Hugo Chávez declared that he will recognize the results of this weekend's regional and local elections, and asked all political parties to do the same. In recent weeks, Chávez has said he will use the military to intervene if opposition forces attempt to destabilize the country during the elections, as they have done with relative impunity in the past. The president also declared that he will deploy the military if opposition governors and mayors use their power as elected officials to attempt to overthrow the national government following the election. Private media outlets intentionally mistook these remarks and reported that Chávez was threatening to send the military in if candidates of his United Socialist Party of Venezuela lose. In Cojedes Wednesday, Chávez said these statements were efforts to confuse the people. The president also warned his supporters to beware of "chameleons," who switch their political party depending on who is in power in order to advance their own personal interests, and do not share the "socialist" values of the Chavez-led Bolivarian Revolution. (
http://www.venezuelanalysis.com/newsbrief/3952)

IV. Opposition Mayoral Candidate for Valencia Detained on Drug Trafficking Charges
Abdala Makled, opposition candidate for mayor of Valencia, was arrested a week ago for alleged narcotrafficking. The businessman was arrested in his hacienda, where aircraft and a clandestine airstrip were also discovered. The location is suspected to have been the origin of nearly 400 kilos of cocaine intercepted by authorities the same morning at El Rosario, a property belonging to the candidate's brother Walid Makled, who was also arrested.
The operation against this narcotrafficking network has so far resulted in 13 detentions, and the raid could result in further new arrest orders. (
http://www.venezuelanalysis.com/newsbrief/3958)

V. Chavez Says Venezuela and Russia Will Build a Nuclear Reactor in Oil-Rich Zulia
Venezuelan President Hugo Chávez said this week that his country and Russia intend to build a nuclear reactor in the oil-rich state of Zulia. Speaking at a campaign event in Venezuela's second largest city this week, Chavez said that the contract for the nuclear complex would be among the treaties that will be signed during the visit to Caracas of Russian President Dimitri Medvedev later this month. Chavez said quote, "Brazil has several nuclear reactors, as does Argentina. We will also have our own reactor." Venezuela has strengthened ties with Russia under Chavez, purchasing more than $4 billion in Russian weapons since 2005. Coinciding with Medvedev's visit to Venezuela and Cuba, a Russian naval task force led by Russia's newest and most powerful nuclear cruiser, Peter the Great, will be off to Venezuela for maneuvers, marking the first visits of Russian warships to the region since the end of the Cold War. (
http://www.venezuelanalysis.com/newsbrief/3961)
VI. Banks Of Venezuela Receive Big Boost
Last Wednesday, Venezuelan President Hugo Chavez handed over millions of dollars in credit to a thousands communal banks, at an event last week in Caracas, through the Micro-financing Development Fund (Fondemi). Chavez highlighted the need for social networks of distribution and for private banks to also contribute. Communal banks are the resource branch of the communal councils- the main organizing entity in Venezuelan communities. Through the communal banks, organized communities can finance social projects, assist members in cases of emergency, and make social investments. In the 2009 budget, $1 and a half billion dollars has been assigned to the communal banks, nearly three times the 2008 numbers. Chavez noted the irony that while banks are collapsing around the world as a result of the financial crisis, Venezuela is quote "giving birth to thousands of banks that are banks of the people." According to Chavez, there are currently 3500 communal banks in Venezuela. In order to receive credits and resources, the spokespeople of the communal banks must go through a process of formation and education provided by Fondemi. (
http://www.venezuelanalysis.com/news/3956)
VII. Fired Venezuelan Labor Leader Orlando Chirino Reinstated in Job
Venezuela's Labor Ministry ruled this week that the labor leader Oscar Chirino was illegally fired from his job in the state owned oil company PDVSA and must be reinstated. The ruling comes one year after Chirino was fired under unclear circumstances. Chirino has held that he was dismissed because of his activism as a critical labor leader in the pro-Chávez National Union of Venezuelan Workers, or UNT. Chirino is part of a UNT branch which has often been critical of the Chávez government, despite its general support for Chávez. Chirino said that he would ask a Labor Ministry official to accompany him to PDVSA, to make sure the he is properly reinstated. According to Chirino, his reinstatement was thanks to Venezuela's union movement and to thousands of international union members who sent a petition to PDVSA and to the Labor Ministry in his support. Chirino's case also received international attention when it was highlighted in a recent Human Rights Watch report on Venezuela. Chirino rejected the report's use of his case, however, saying that it was imperialist opportunism that Human Rights Watch would use his case, even if his firing was unjustified and illegal. (
http://www.venezuelanalysis.com/news/3964)

VIII. Venezuela Ready to Vote for State Governors and City Mayors, Among Others
Some 17 million registered voters will head to the polls on Sunday, Nov. 23. Across the country, Venezuelans will be electing more than 600 positions. Among them, 20 governors, 330 mayors, and 230 regional legislators. One of the most highly contested areas is Venezuela's Northwestern state of Zulia. Chavez has been to the state four times since the local election campaigns began in late August. His persistent presence is part of his enormous effort to promote the local candidates of his political party, the United Socialist Party of Venezuela. Zulia is one of the most important oil producing regions in the country, and produces approximately 1.5 million barrels a day- almost half of total Venezuela daily oil production. (
http://www.venezuelanalysis.com/news/3974)
The Venezuelan headlines have been away on hiatus since August, but we are glad to announce that this is the first of our new weekly audio installments, so sign up for our podcast at www.venezuelanalysis.com/audio and stay tuned to Venezuelanalysis for our headlines and all the latest news and information from Venezuela.
Also be sure to also listen in to Radio Venezuela en Vivo all day, Sunday, November 23rd. The independent Internet radio, is located at radiovenezuelaenvivo.blogspot.com and it will be broadcasting live from Venezuela's local and regional elections all weekend long.
WWW.VENEZUELANALYSIS.COM
RADIOVENEZUELANENVIVO.BLOGSPOT.COM