Venezuela News Summary #59
Venezuela News Summary #59, July 4-16, 2008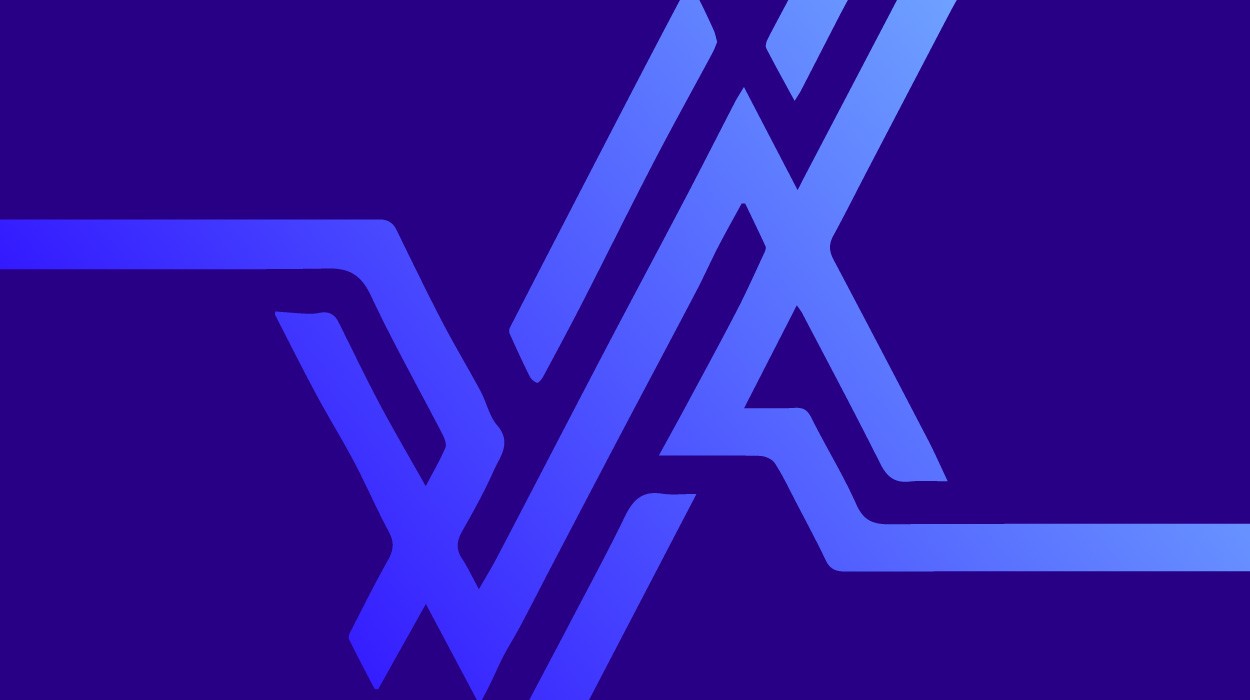 I. I. Venezuelan Newspaper: Most Candidate Disqualifications Are Not of Opposition Supporters
Venezuela's top anti-corruption official, Comptroller General Clodosbaldo Russián, presented a revised list of people sanctioned for corruption during their terms in public office and who have been disqualified from running for office in the upcoming regional and local elections. In the revised list of nearly 300 names, over half of those disqualified did not sign the 2004 petition for a recall referendum against President Hugo Chávez. This revelation comes amidst claims by opposition groups that the disqualifications are a form of political persecution by the Comptroller General. 3,000 opposition activists marched to Venezuela's Supreme Court on Saturday to demand that a series of top opposition candidates be taken off the comptroller's list. Among those is current Chacao mayor, Leopoldo López.
II. Venezuela Increases Oil Financing for Petrocaribe Nations
In Oil news on Petrocaribe, the Caribbean energy integration organization initiated by Venezuela in 2005. Over the weekend, member countries agreed to adjust the terms of financing for the purchase of Venezuelan oil in order to lower the impact of soaring oil prices on Caribbean countries. As long as Venezuelan oil costs $100 per barrel or more, Petrocaribe members will pay only 40% of their oil imports from Venezuela within 90 days, instead of 50%, as previously agreed upon. The remaining balance will be paid over the next 25 years at a fixed interest rate of 1%. Chavez said he would lower lower the initial fee further if the price of Venezuelan oil were to surpass $200 per barrel. Petrocaribe countries have so far received a total of nearly 60 million barrels of Venezuelan oil, over 50,000 barrels per day. Over the weekend, Guatemala also joined the association as its 18th member.
III. Anti-Chávez Student Group Attacks Police, Creates Chaos in Mérida, Venezuela
The notoriously violent M 13th Movement, a Venezuelan student organization aligned with the opposition was back in the streets late last week. Protesting against crime and insecurity, they fired gunshots, threw Molotov cocktails, and ransacked sections of the Andean town of Mérida. One student is dead, two police officers were shot and more than a dozen were injured. The events are reminiscent of destabilization campaigns led by the M13 in the past, such as during the run-up to last year's constitutional reform referendum, where the M13 used destabilizing violence to sway voters against the proposals of the Chávez administration. Mérida State Secretary, Jairo Rivas, pointed out the hypocracy of the violent protests in the name of security. 100 members of the National Guard arrived on Friday evening and successfully pushed the opposition protestors into retreat using tear gas and their superior number.
IV. Venezuelan and Colombian Presidents Mend Fences
Venezuela's President Hugo Chavez and Colombia's President Alvaro Uribe met last Friday for a private two-hour meeting and announced that they have reconciled their differences and "completely moved on." The meeting covered not only the recent differences over Venezuela's supposed support for the Colombian FARC guerillas, but also touched on various agricultural and energy cooperation agreements between the two countries. The foreign ministers of both countries will meet in two months to begin discussing the future agenda, involving economic and commercial relations. Despite the warm words, observers noted that the two presidents were more distant towards each other than in the past. Friendly relations between the two countries were pushed to a breaking point in late 2007 when Uribe suspended Chavez's role in the mediation effort for a humanitarian accord between the Colombian government and the FARC guerillas. When Colombia raided a FARC encampment in Ecuador, on March 1, Chavez mobilized the Venezuelan military to the Colombian border, so as to prevent a similar action from occurring in Venezuelan territory. A week after the raid, tensions cooled when Uribe promised not to stage a similar action into neighboring territory again.
V. Venezuela Celebrates Liberation of 15 FARC Hostages
The Venezuelan government expressed its "jubilation" at the liberation of 15 hostages who had been held captive for years by the Colombian FARC guerrillas. Venezuela also reiterated its call for the FARC to liberate all hostages, and expressed hope that the liberation will lead to humanitarian accords and peace in Colombia. Among those freed were ex-Presidential Candidate Ingrid Betancourt, and three United States citizens. According to the Colombian government, the maneuver was carried out by infiltrators within the guerrilla group without the knowledge of top FARC leaders or the hostages. Betancourt thanked Colombian president Álvaro Uribe and emphasized the importance of the involvement of President Chávez and Ecuadorian President Rafael Correa in the Colombian peace process.
VI. Non-Aligned Countries Endorse Venezuelan Proposal for Alternative World Media
On Venezuela's Margarita island two weeks ago, more than 80 country delegations endorsed Venezuela's proposal to create an alternative worldwide media network, during the 7th Information Conference of the Movement of Non-aligned Countries.
The Margarita Declaration lays out a working agenda for constructing a "new international communicational order" that is meant to "balance information and democratize the presence of the countries of the South in worldwide communication. One proposal on the agenda is to start a Non-Aligned News Network to cover news from the 120 mostly Global South countries in the movement. According to Venezuelan Communication Minister Andres Izarra, this new network could be based on the model of the Caracas-based Telesur.
VII. Murder Rate Down 27%, Drug Confiscations Up 9% in Venezuela
Venezuela's Minister of Interior and Justice, Ramón Rodriguez Chacín announced earlier this month, that Venezuela's murder rate dropped nearly 30% in the first half of 2008. According to Minister Rodriguez Chacín, the drop in the murder rate is the result of new policing measures the government has adopted in the past six months. These measures included regular meetings held between ministry representatives, police officials, and community members. Meanwhile, the amount of smuggled drugs confiscated in this same period rose by 2 and a half tons, or 10%.
VIII. Chávez Criticizes Divisions, Urges Dialogue within Venezuela's Bolivarian Alliance
At a PSUV meeting last week, Venezuelan President Hugo Chávez criticized allies in the pro-Chavez Patriotic Alliance for supporting candidates in the upcoming regional and local elections who will compete with PSUV candidates. After last month's unprecedented internal party elections, in which 2.5 million members participated, PSUV leaders offered to negotiate candidates with other Patriotic Alliance members in regions where no candidate won a clear majority. Allied parties have so far agreed to support the majority of the PSUV candidates, but competing candidacies have been launched in several key states by the PPT and the Communist party. In central Guárico state, the president of the state legislature, Lenny Manuitt, launched an independent candidacy for governor after losing to Willian Lara in the PSUV internal elections. Despite clashes within the Patriotic Alliance, Chávez and other PSUV leaders continue to encourage dialogue among the allied parties, lest the alliance be weakened. Chávez has deemed this December's local elections, "the most important in Venezuelan history" because of the possibility of a destabilizing separatist movement in the resource-rich western states if the opposition takes control.
IX. Venezuelan Consumption Increases and Inflation Remains High
According to the Central Bank of Venezuela, consumer prices rose by 2 and a half % in June, bringing total inflation for the first half of this year to 15%. Meanwhile, Venezuelans are spending more with their credits cards, while new car sales have cooled off relative to the 2007 boom. For several years, extensive government social programs, cheap credit, and investments aimed at the poorest populations have dramatically increased demand and spurred 18 consecutive quarters of economic growth during which the supply of many goods came up short. Food price inflation was just under 20% for the first half of 2008.
X. Chávez Calls for Renewal of U.S.-Venezuela Dialogue
While celebrating Venezuela's Independence day on July 5th, Venezuelan President Hugo Chávez expressed his desire to renew anti-drug collaboration and re-open dialogue with the United States. Chávez also guaranteed that his administration has no desire for war. In a brief conversation with the U.S. Ambassador to Venezuela, Patrick Duddy, Chávez recalled how he had met several times in the presidential palace with John Maisto, the U.S. Ambassador to Venezuela from '97-2000. Venezuela froze anti-drug collaboration with the U.S. Drug Enforcement Agency in 2005 after DEA operatives were allegedly involved in illegal espionage. Venezuela subsequently presented several plans for renewing anti-drug efforts with the DEA while guaranteeing Venezuelan sovereignty, but relations have remained frozen.
X. Venezuela Reduces Malnutrition in Children to 4%
According to Venezuela's National Nutrition Institute slightly more than 4% of Venezuelan children under the age of 5 suffered malnutrition in 2007. This represents a reduction in malnutrition of more than 15 percent since 1998, the year President Hugo Chávez was elected. According to the Bolivarian news Agency, the World Health Organization has commended this achievement. The Nutrition Institute also reported that 98% of Venezuelans eat three times per day, thanks to the emergence of several government programs for food security. These programs include subsidized food markets known as MERCAL, and preventative health education promoted by the Barrio Adentro "Mission," which provides free health care with support from Cuban doctors.