Venezuela News Summary #58
Venezuela News Summary #58, June 20 - July 1, 2008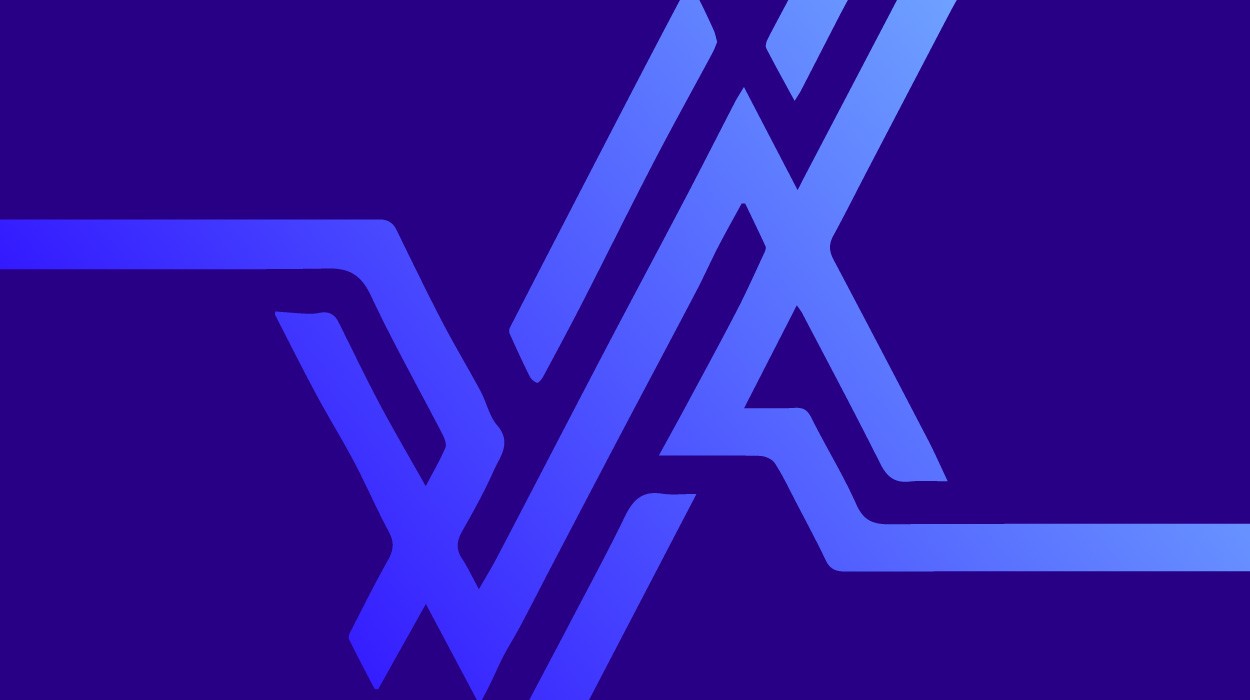 I. Venezuela Removed from ILO List of Labor Union Freedom Violators
Venezuela's Labor Minister, Roberto Hernández, called last week's 97th annual International Labor Organization conference "highly positive." after the group removed Venezuela from a list of 30 countries classified as violating trade union freedoms. Hernández said that Venezuela was taken off the list because the supposed worker's rights violation were unsubstantiated and proven to be false.
The Workers' and Employers' Group of the ILO also unanimously rejected a request to cite Venezuela to appear before the Standing Orders Committee for allegedly interfering in union elections. The request was made by the Confederation of Venezuelan Workers and Venezuela's largest employer's federation, Fedecamaras. Both groups are linked to Venezuelan opposition sectors, as well as to the April 2002 military coup against President Hugo Chávez. Eduardo Sánchez, a national coordinator of the pro-Chavez National Union of Venezuelan Workers and a member of the Venezuelan delegation to the ILO conference said it was "incomprehensible" that Venezuela ever formed part of the list of countries charged with violating trade union freedoms. According to Sánchez, trade union numbers have more than doubled under the Chavez administration, and trade union freedoms are protected in the Constitution, and Venezuela now has the highest minimum wage in Latin America
II. U.S. Accusations of Venezuelan Support for Hezbollah "Mud Slinging" Says Venezuelan Official
Venezuelan Lieutenant Colonel Héctor Herrera, responded to allegations by the U.S. Treasury Department that two Venezuelan citizens, both of Lebanese decent, are financial supporters of Hezbollah. Herrera called the accusations unfounded and more of the same, referring to the unsubstantiated accusations by the U.S. that Venezuela and Ecuador have financed the Colombian insurgent FARC guerrillas. Herrera's reponse comes on the heels of an order by the U.S. government to freeze the U.S. assets of Ghazi Nasr al Din and Fawzi Kan'an, and prohibited U.S. citizens from engaging in business transactions with these Venezuelans. The U.S. government claims Ghazi Nasr al Din used his previous position at the Venezuelan Embassy in Syria to "counsel" Hezbollah donors and give them "specific information on bank accounts" used by the group. Ghazi Nasr al Din is currently the Political Affairs Director for the Venezuelan Embassy in Lebanon. In an official statement two weeks ago, Hezbollah declared that the two men accused by the U.S. are not members of the organization. Hezbollah denounced the "stupid manner" in which the U.S. conducts its foreign affairs, and said it would release a broader statement in the coming days.
III. Venezuela and OAS Reject EU Anti-Immigrant "Law of Shame"
Venezuelan President Hugo Chavez called the immigrant incarceration and deportation law passed by the EU parliament two weeks ago, a "law of shame." Chavez threatened economic retaliation and urged Latin American and world leaders to unite against the measure. The law in question could force the more than two-dozen member states to adopt stricter immigration policies by 2010, including the detention of undocumented immigrants for 18 months prior to expulsion, 5-year bans on returning after expulsion, and more invasive screening procedures. Chávez threatened to deny investment opportunities and Venezuelan oil to countries which enforce the new law. EU Foreign Relations Chief, Javier Solana, called Chávez's reaction "totally disproportionate." Venezuelan oil imports to Europe were less than 1% in 2005. The Organization of American States and several Latin American heads of state joined Chavez in harsh rejection of the new policy.
IV. Chavez Candidate Leads Caracas Mayor Race, Poll Says
According to the first opinion polls, the pro-Chavez candidate for Caracas mayor, Aristobulo Isturiz, is the front-runner for this November's local elections. The former education minister has the backing of just under 40% percent of those surveyed, with Leopoldo Lopez, a Harvard-educated opposition leader trails by about 10 points.
V. New Venezuelan Finance Minister Presents Plan to Fight Inflation
Ali Rodríguez, the new Venezuelan Finance Minister, detailed ministry plans to take on the "immediate challenge of inflation" by investing Venezuela's "overflowing" oil revenues to stimulate agricultural production and gradually leave behind "state capitalism." Rodriguez explained that the food sector is where the "gap between national consumption and production" has been the largest. Rodríguez urged Chávez to create an over-arching state organization to drastically increase agricultural growth. He acknowledged that "excellent work has already begun," but that it must be "multiplied" in order to be effective. Rodríguez, a former OPEC Secretary General, said oil revenues will continue to grow, which is means years of large efforts to develop national production.
VI. Venezuela's National Assembly Rejects Petition to Impeach Two Supreme Court Judges
The Venezuelan National Assembly dismissed what had become a highly politicized motion for the impeachment of two judges on the Venezuelan Supreme Tribunal of Justice. The motion had been initiated by two of the three entities which make up the Citizen Power branch of the Venezuelan government. National Assembly President, Cilia Flores explained last week that the motion did not comply with the legal procedures in order to continue. Flores told the press that the motion would now return to the Citizen's Power. Under the motion, Judge Carlos Oberto Vélez was accused of "ignoring constitutional principles and showing non-impartial conduct," while Judge Mármol de León was accused of allegedly violating due process laws when she tried to expedite a treason investigation against leaders of the opposition group Súmate. Opposition leaders suggested earlier this month that the controversy reveals that the rule of law is lacking in the nation's highest court and legislative assembly. National Assembly Vice-President Saul Ortega, replied quote that "this is one more demonstration that the organs of public power are functioning and that in this country there are no untouchables."
VII. Venezuela Halts Mining in Forest Preserve, but Renews Permit Discussions
Despite the declaration from the Venezuelan Ministry of Environment of sweeping restrictions on mining in Venezuela's Imataca Forest Reserve, The North America based Crystallex and Gold Reserve have told investors last week that the ministry might grant new Imataca gold mine permits if the companies promise social investments and environmental reparations. The ministry had denied key environmental permits to both companies in late April, citing environmental concerns and protests from indigenous groups in the region. But Crystallex announced last week that it had obtained minutes which reveal that the Mining Ministry "confirmed support for Crystallex" in a June 4th meeting with the Economic Development Commission of the Venezuelan National Assembly. Meanwhile, the ministry's renewal of permit discussions seems to contrast with its ban on open-pit mining in the Imataca Forest proclaimed May 15th by Environment Minister Yubirí Ortega, who had specified that "neither private or public companies will for now exploit Imataca's gold."
VIII. Chávez and Paraguayan President-Elect Fernando Lugo Discuss Economic Relations
Paraguay's President-elect, former Bishop Fernando Lugo, made his first diplomatic visit to Venezuela two weeks ago. Lugo and Venezuelan President Hugo Chávez attended a Catholic mass in the Caracas barrio Curicuao, and discussed future bilateral relations. The two presidents agreed to strengthen economic relations, especially in the area of food, after Lugo is inaugurated on August 15th. Chávez also promised to maintain Paraguay's oil supply, and he urged Lugo to "evaluate the possibility" of joining the Bolivarian Alternative for the Americas (ALBA). Chávez also invited Lugo to visit the oil projects underway in Venezuela's recently nationalized Orinoco River Belt, and consider forming a mixed venture with the Venezuelan state oil company PDVSA.
IX. Brazil and Venezuela Strengthen Bilateral and Regional Integration
Brazilian President Luiz Inacio "Lula" da Silva, and Venezuelan President Hugo Chávez met in Caracas last Friday to discuss further steps in bilateral accords and regional integration. After the 5-hour meeting, Chavez called relations between the two countries "at their peak, like never before in history." In the area of energy, the two presidents signed a cooperation agreement to commercialize liquid natural gas from Venezuela in a refinery in northern Brazil. The presidents also discussed how to further connect the electricity grids between the southeastern Venezuelan state of Bolívar, where hydroelectric dams produce more than 70% of Venezuela's electricity. Chavez and Lula worked out the details of the mixed enterprise formed by Venezuela's state oil company PDVSA and Brazil's PETROBRAS for the construction of the Abreu e Lima oil refinery in northern Brazil. The two state oil companies have also formed a mixed enterprise for the exploitation of a section of Venezuela's Orinoco Oil Belt. The two Presidents also discussed further progress of bilateral production accords, the distribution of energy and food, Venezuela's bid to become a member of the South American trading bloc MERCOSUR, educational exchange, border relations, and the new South American Defense Council.