Venezuela News Summary #56
Venezuela News Summary #56 (May 16-27, 2008)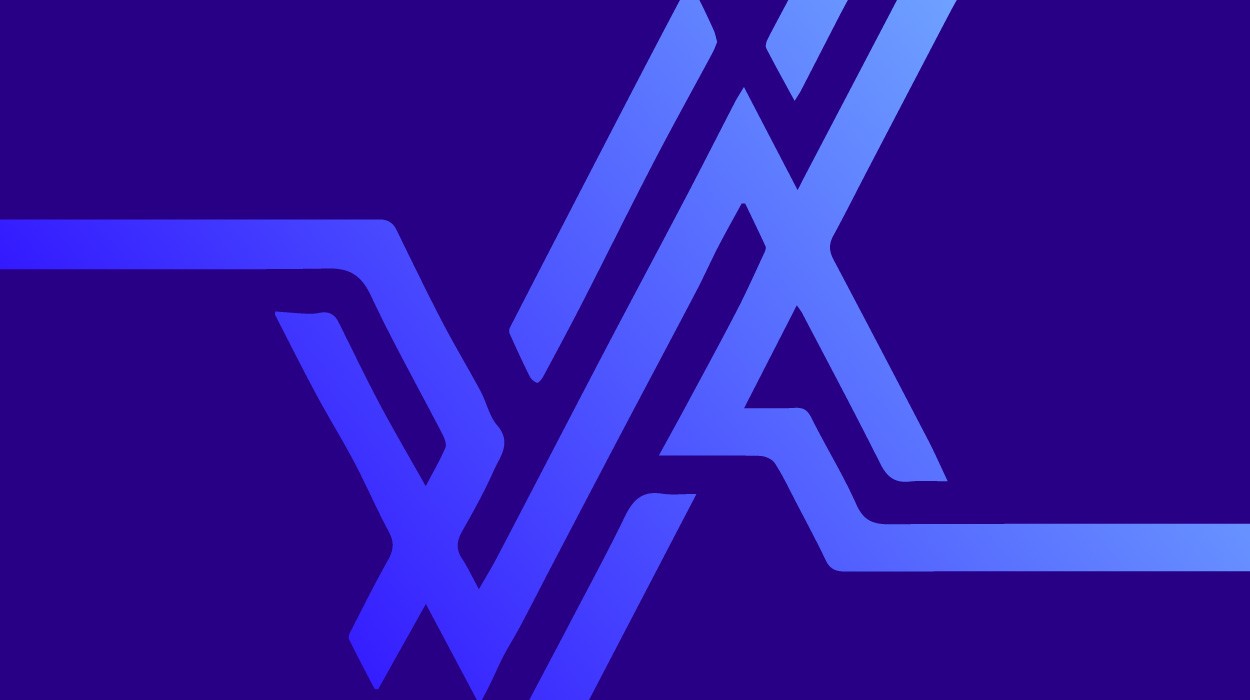 Political News:
1. United Socialist Party of Venezuela Gets Ready to Choose Candidates for Regional Elections
Darío Vivas, head of the Mobilization and Events Commission for United Socialist Party of Venezuela, PSUV, announced last week that the new party is set to organize a 300,000 strong network of permanent political mobilization. It's first mission will be to campaign for the November 23rd regional elections, but Vivas said that the group will also serve as a "rapid response" network in the face of important challenges such as possible secessionist movements in Zulia state. Last week, PSUV members in Caracas warned that one of their biggest challenges will be to combat abstention both within the PSUV internal elections and in the upcoming regional elections. For many poor Venezuelans the decision to participate in elections often comes down to whether or not they have access to transportion to and from the polling stations. Internal PSUV candidate elections for this fall's regional elections, take place on June 1.
2. Controversy Erupts Over Nominations for PSUV Candidacies in Venezuela
A controversy surrounding the exclusion of the popular mayor, Julio Chávez, from the list of pre-candidate nominations for Lara state governor was resolved this week when the Mayor's nomination was reincorporated after the direct intervention of President Hugo Chávez. Two weeks ago high officials from the PSUV executive committe met with Mayor Chávez and asked him to renounce his candidacy in favor of Henri Falcón. Despite Mayor Chávez's rejection of the proposition, his name was unilaterally eliminated from a list of pre-candidates released to the media a few days later. The exclusion of Chávez from the list of pre-candidates provoked outrage amongst the rank and file Lara state PSUV members who saw it as a bureaucratic push by the executive committee to override internal party democracy, and impose a candidate from above. The PSUV executive committee was forced to back down and reincorporated Mayor Chavez onto the list of pre-candidates on Sunday at the local government offices in Torres Municipality. Underlying the dispute is not only the question of candidates, but of two competing and completely different political projects.
3. Venezuelan Opposition Divided as It Seeks to Nominate Candidates
A controversy has also broken out inside Venezuela's largest opposition party, Un Nuevo Tiempo, over a lack of democracy in the party's internal candidate selection process for November's elections. Un Nuevo Tiempo President Omar Barboza, announced to the media two weeks ago that the party had selected candidates by "consensus" for nearly all of Venezuela's 330 municipalities. But in a parallel press conference, Emilio Graterón, a pre-candidate for the opposition stronghold of Chacao, denounced his party's decision to support the Chacao candidacy of Liliana Hernández, as the imposition of a "leadership pact." Graterón accused an unnamed director of a privately owned TV station of being behind the move. Nevertheless, Hernández assured that she was selected "by the will of the neighbours of Chacao," based on a survey by the polling firm, Datos. But Graterón, who has the backing of outgoing Chacao mayor, Leopoldo López, rejected the poll, and assured his candidacy was "irrevocable." Party President, Barboza has accused Graterón of a "lack of maturity," and said that Un Nuevo Tiempo was working to resolve the dispute. Barboza also denied reports of two competing factions within the opposition party, one led by Zulia state governor Manuel Rosales, and the other by Leopoldo López. Earlier this month El Universal reported that Hernandez' candidacy was imposed by, quote, "the finger of Manuel Rosales."
International News:
4. New Conservative London Mayor Cancels Oil Deal with Venezuela
London's recently-elected conservative mayor, Boris Johnson, announced that he was scrapping a discounted oil agreement with Venezuela that provides half price bus fares for London's poorest citizens. Fares for those on Income Support are expected to double by the end of year, causing serious financial hardship for 80,000 Londoners who had taken advantage of the project. The agreement, which was negotiated by Johnson's predecessor, Ken Livingstone, bartered London's strategic advice on city planning for cheap Venezuelan oil. In a statement issued this week, Ken Livingstone condemned Mayor Johnson for ending the agreement.
5. South American Nations Form New Regional Grouping: UNASUR
At a summit in Brazil's capital last Friday, 12 South American countries formally constituted the Union of South American Nations, UNASUR. Venezuelan President Hugo Chávez described UNASUR as the culmination of the region's search for unity since South American independence two centuries ago. He said, quote, "Only in unity will we later have complete political, economic, cultural, scientific, technological, and military independence." Temporary UNASUR president, Chilean President Michelle Bachelet, said the new group will help the region "contribute to the construction of this new 21st century." The countries that make up UNASUR are Venezuela, Colombia, Argentina, Bolivia, Brasil, Chile, Ecuador, Guyana, Paraguay, Peru, Surinam, and Uruguay, with a total population of 380 million inhabitants. Nevertheless, Brazilian President Luis Inacio "Lula" da Silva assured that UNASUR is open to other Latin American countries in the region. One of the more important issues on the table of the new group is a South American Defense Council. The presidents at the summit agreed to form a commission that will come up with a council proposal within 90 days. The countries will then meet by the end of this year to officially form the council. At the Summit, Venezuelan President Hugo Chávez and Colombian President Álvaro Uribe shook hands respectfully, although Colombia remained the only country which declined to participate in the proposed Defense Council. Diplomatic relations have been strained between Chavez and Uribe, most recently by Colombia's accusations that Venezuela financed Colombian insurgents.
6. Venezuela's Only Contacts with FARC were for Humanitarian Exchange Says Minister
The Venezuelan Minister of the Interior and Justice, Ramón Rodríguez Chacín, once again told the press last week that President Hugo Chávez does not have any "direct relationship" with the Revolutionary Armed Forces of Colombia, or the FARC. According to Chacin, the "only contacts" that Chávez had were at the request of the Colombian government for the sake of the peace process. President Chávez played an entensive roll in the mediation of the FARC hostage releases over the last six months. A former FARC commander who turned herself in to Colombian authorities a week and a half ago also declared that Chávez had no accords with the insurgent group.
7. Venezuela Dismisses Interpol Presentation, Computer Experts Question Report's Reliability
Chacin's statements come on the heels of the long-awaited report presentation by the International Police Organization, Interpol. The Colombian government claims that documents found on a computer supposedly belonging to one of Colombia's rebel groups proves that the Venezuela government has been in cahoots with the FARC. The Colombian government called in Interpol to verify that the computers had not been tampered with. In the Interpol report presentation two weeks ago, representatives said they found no evidence of manipulation, however computer experts quickly raised questions about the disparity between the presentation and the report itself. According to these experts, the main problem is that the Colombian anti-terrorism unit that had the computer files under its control after they were discovered, did not follow standard forensic procedures for safeguarding electronic evidence. As such, they say, the results of the analysis are not particularly reliable. The Interpol report notes that "one laptop computer and the two seized external hard disks contained files with erroneous date stamps, set in the future." During a press conference with international media Chavez said the Colombian government's staging of the Interpol report was a "show" which represented "a new act of aggression" by the Colombian government. Chavez described the Interpol presentation as a validation of a scam by the Colombian government. Various international academics have pointed out that even if the Interpol presentation is valid, the documents presented by the Colombian government still do not present a explicit link between the FARC and the Venezuelan government.
8. Venezuela Denounces Illegal Incursion of Colombian Troops
Meanwhile, shortly after the Interpol presentation, Venezuelan Information Minister Andrés Izarra, confirmed that the Venezuelan government had proof that sixty Colombian troops had made an illegal military incursion into Venezuelan territory. Colombian Defense Minister Juan Manuel Santos denied the claims. The Venezuelan government characterized the incursion as an "act of provocation" that "aims to deliberately destabilize the region" and called on Colombia to immediately "cease these violations of international law and the sovereignty and territorial integrity of Venezuela." Venezuelan Foreign Minister Nicolas Maduro said that over the past few weeks, the Venezuelan government has warned of the existence of a plan by sectors of the Colombian government, in coordination with sectors of the US government, to escalate an armed conflict against Venezuela and the Bolivarian revolution.
9. Venezuela Dissatisfied with U.S. Explanation for Airspace Violation
Just days later, a U.S. Viking S-3 warplane penetrated Venezuelan airspace over La Orchila island, which houses a Venezuelan military base, only 80 miles from mainland Venezuela. Venezuela's air traffic control contacted the aircraft after it entered Venezuela's airspace. According to Pentagon authorities, the jet identified itself and told Venezuelan authorities a possible navigation error had occurred. Last week, Venezuela's Foreign Minister Nicolás Maduro, declared that the Venezuelan government is not satisfied with the violation explanation provided by U.S. Ambassador Patrick Duddy. Maduro said quote, "they had no justification, Venezuelan airspace and maritime territory is sacred." He further said that the U.S. violation of Venezuelan airspace, together with the incursion by Colombian troops "form part of a plan of provocations." According to Maduro, the Bush Administration has a plan to destabilise Latin America "with a policy of introducing confrontation against the popular and transformational governments of the region" before this fall's US presidential elections.
10. McCain to Prevent Venezuela and Bolivia from Becoming Another Cuba
U.S. presidential candidate John McCain told supporters at a Cuban independence day celebration in Miami that, if he becomes president, he will, quote, "work to impede Venezuela and Bolivia from following the same path of failure that Castro followed in Cuba." Senator McCain also criticized rival presidential candidate, Senator Barack Obama, for being willing to meet with the leaders of Venezuela, Cuba, and Iran without preconditions. McCain said such meetings would put U.S. national security at risk.
11. Bolivia and Venezuela Sign Military Cooperation Agreement
Late last week, before traveling to Brazil for the UNASUR summit,
Bolivian President Evo Morales and Venezuelan President Hugo Chávez met in Caracas to discuss bilateral relations and to sign a military cooperation agreement. According to President Chavez, the defense agreement involves cooperation in training, capacity-building, and logistics. The agreement also includes the possible construction of a naval base in Bolivia with Venezuelan assistance. Even though Bolivia lost its Pacific Ocean coastline in a conflict with Chile in the 1880s, it still has a navy which operates in Bolivia's lakes and rivers.
President Morales called the accord "an important step for the dignification of the Bolivian armed forces." Venezuela and Bolivia signed a previous military cooperation agreement in 2006, which included Venezuelan financial assistance to Bolivia for the construction of military bases along the Bolivian border.
Agricultural news:
12. Venezuela Proposes Food Crisis Fund at Controversial Trans-Atlantic Summit
Fifty heads of state from Latin America, the Caribbean, and the European Union pledged to strengthen trade relations in order to fight poverty and promote sustainable development at a two-day summit a week and a half ago in Lima, Peru. The fight against global warming and the environmental impact of energy sources also topped the agenda as key elements of future trans-Atlantic trade relations. Although the international food crisis was absent from the original summit agenda, Venezuelan President Hugo Chávez spurred discussion, when he proposed an emergency food fund bolstered by Venezuela's soaring oil profits. Chavez offered to contribute one dollar per barrel on up to a third of Venezuela's daily oil production of 3 million barrels. According to Chavez, the fund which could amount to more than a billion dollars, would allow the nations to produce, acquire, and deliver food and medicines to the homes of the poorest families." No resolution was reached on the fund, but the Lima Declaration states that "a lasting answer to the current food crisis" will require "coordinated actions by the international community."