Venezuela News Summary #54
Venezuela News Summary #54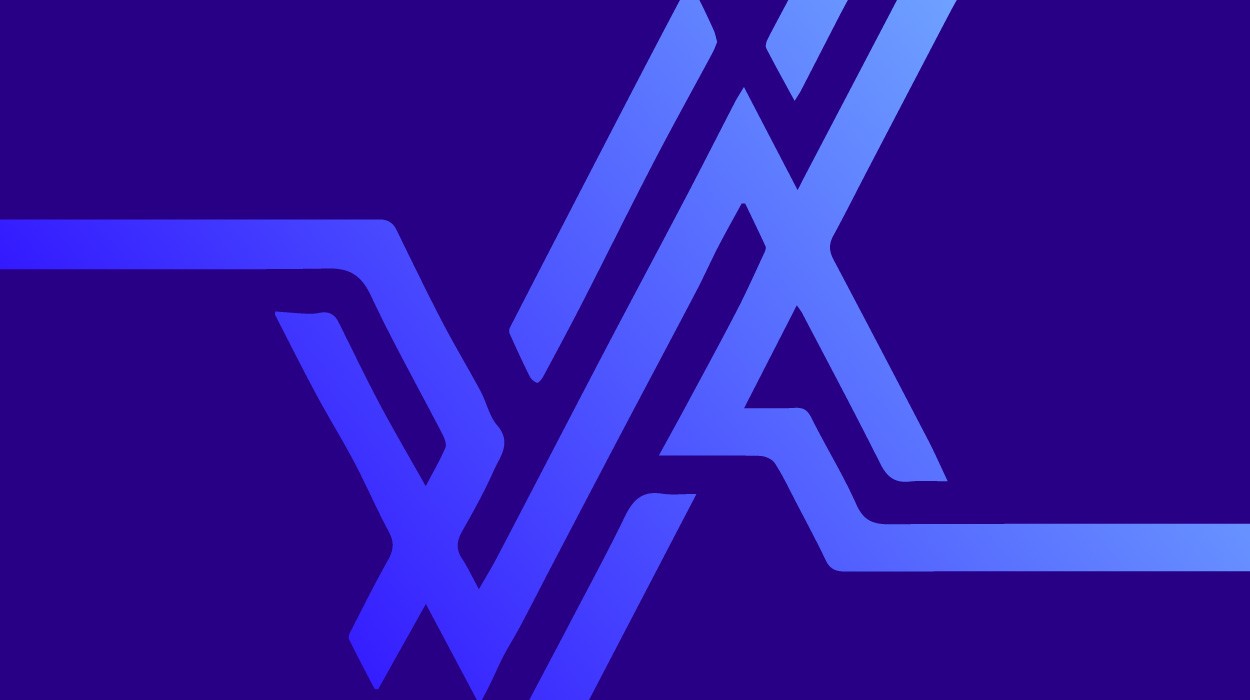 In News on International Relations:
The Venezuelan government reaffirmed its support for the territorial integrity of Bolivia, and the government of Evo Morales in the face of moves by the rightwing state of Santa Cruz, to hold an unconstitutional referendum on autonomy on May 4. Exit polls showed overwhelming support for last Sunday's autonomy vote, but fraud and possible higher abstention than expected, has been reported. The referendum in Bolivia's wealthiest state has provoked fears that rightwing governors opposed to President Morales's policies of wealth distribution, in Bolivia's other lowland states could convoke similar referendums, thus kicking off a civil war and the fractioning of Bolivia. Bolivia's Ambassador in Venezuela, Jorge Alvarado Rivas, called the referendum unconstitutional, illegitimate, and aiming to divide the country. Venezuelan Foreign Minister Nicholas Maduro told Bolivians that Venezuela is with President Evo Morales and the unity of Bolivia. The OAS, the Rio Group, and the European Union have declared that they will not recognize the referendum results as a result of it's unconstitutionality. While the US has declared it's neutrality, many have questioned the roll of U.S. ambassador to Bolivia, Philip S. Goldberg, who served a term in the former Yugoslavia, where separatists pushed Kosovo to break from the central government. US-Venezuelan lawyer Eva Golinger recently revealed that the US has transferred more than $120 million per year, since 2005, to Bolivian opposition groups through organizations such as USAID and the National Endowment for Democracy.
In Environmental News:
Toronto-based Crystallex Corporation announced last Wednesday that the Venezuelan Ministry of the Environment denied a key gold mining permit for the company's operation of the Las Cristinas mine, one of the largest gold deposits in Latin America. The same day, the Washington-Based Gold Reserve Inc. reported that the ministry also plans to rescind an environmental impact approval, which had been granted to the company in March 2007, for the neighboring Las Brisas gold and copper mine. According to both companies, the ministry based its decision on issues regarding the indigenous peoples, the small miners, and the environmental health of the Imataca Forest Reserve in Venezuela`s mineral-rich southeastern Bolívar state. Following last week's news, Crystallex stocks plunged by nearly half and Gold Reserve's stocks dropped by a quarter. These appear to be the latest steps in a Venezuelan mining policy away from foreign companies, and in the direction of state-run Social Production Units (UPS) and small-scale mining cooperatives. It is unclear what these trends imply for the Las Cristinas and Las Brisas mines, but Crystallex told investors last week that the ministry "appears to be in opposition to all mineral mining in the Imataca region."
In Labor News:
More than 300,000 workers marched in Caracas last Thursday to celebrate International Worker's Day. The rally also celebrated a decree by Venezuelan President Hugo Chavez increasing the minimum wage by 30% giving Venezuela the highest minimum wage in Latin America. In addition to the minimum wage increase, Chavez also decreed a 30% wage increase for all public sector workers. The government expects the measure to spark demands for wage increases in the private sector. To offset inflationary pressures as a result, Chavez said the government would issue 'Worker's Bonds' with high interest returns in order to encourage saving and soak up excess liquidity in the economy. The president also signed a decree formalizing the nationalization of SIDOR, Venezuela's largest steel plant previously controlled by Argentine-Italian consortium, the Techint group. Chavez first announced the nationalization of SIDOR early last month after a long worker's struggle.
In the so-called War on Terrorism:
Venezuela's Ambassador to the U.S., Bernardo Alvarez told CNN last week that the recently released U.S. State Department report on terrorism is "mostly motivated by political disagreements" with Venezuela. Nevertheless, the report, which once again lists Venezuela as "not cooperating fully" in the "war against terrorism," does not name Venezuela as a "state sponsor of terrorism," as some conservative politicians in Washington had pushed for. The State Department analysis did say that Venezuela has deepened relationships with, quote, state sponsors of terrorism Iran and Cuba" and is otherwise "not cooperating." Ambassador Alvarez dismissed the suggestion that Venezuela's ties with Iran have anything to do with terrorism, emphasizing that its relations are no different from those it has with numerous other countries around the world. The report comes on the heels of a recent report for the Foreign Affairs committee of the U.S. Senate, which recommended against too harsh a condemnation of Venezuela, which it declared would be "counterproductive and could "impinge on U.S. commercial prospects in the South American country.
Meanwhile, last week, Venezuela's Armed Forces detected and destroyed a camp presumably used by Colombian paramilitaries less than a half a mile from Venezuela's border with Colombia in the state of Zulia. The camp was discovered two weeks ago by military personnel during a routine patrol and reconnaissance as part of Operation Sierra 2008. President Hugo Chavez recently warned about paramilitary infiltration as part of a US/Colombian plan to destabilize the Venezuelan government.
In Venezuela's economy:
Venezuela reported last week that it is selling $4 billion in government bonds as part of an effort to slow inflation and strengthen its currency. Demand is high as the bonds are attractive to companies seeking to skirt Venezuela's currency exchange controls to obtain hard currency needed for imports. President Hugo Chavez's government has periodically issued government bonds to help restrain inflation, which last year was the highest in Latin America at more than 20 percent.
In Political news:
Early last week,
The new United Socialist Party of Venezuela, or PSUV, expelled four prominent members who launched their candidacies for the upcoming state and local elections without being selected according to party rules. Those expelled were Barquisimeto mayor, Henry Falcón; and the legislative representatives, Luis Díaz Salazar; Wilmer Pérez, and Wilmer Azuaje. Mayor Falcón called his expulsion an "error". Díaz and Pérez will now join party dissident Luis Tascón, to initiate a new congressional faction outside the PSUV. The legislators may also join Tascón in founding a new political party. The PSUV has not yet chosen candidates for the state and local elections, which are scheduled for late November. Several party officials say the methodology for selecting candidates is still being discussed.
The expulsions came just days after the new party officially registered with the National Electoral Council in time for the regional elections in November. William Lara, the PSUV national electoral coordinator, explained that the Socialist Party has assumed the registration and funds of Chavez's old party, the Movement for a Fifth Republic. The registration comes after a year long process of formation, during which 6 million Venezuelans registered as aspiring members of the new party. A two month long founding congress culminated with national leadership elections in early March. The PSUV has for the past several weeks, been undergoing a process of selecting regional leaderships. The PSUV national leadership has initiated discussions with coalition parties including the PPT, and the Venezuelan Communist Party in order to form a Patriotic Alliance of all those who support the Bolivarian revolution for the upcoming regional elections for governorships and mayors.
In news on the Food Crisis:
Venezuelan President Hugo Chavez assured that Venezuela will not be affected by the world food crisis on his weekly talk show Aló Presidente in late April. The Chavez government says the solution to the food crisis is for countries to produce more food for domestic needs. Chavez has emphasized the need to make Venezuela totally self-sufficient in its food supply. The Chavez government has reported that Venezuelan food production has steadily increased in recent years, and President Chavez credited his administration's policies as responsible for improvements, including agricultural subsidies, credits, and technological assistance. According to Chavez, on top of increasing production, they also need to change the productive model, which still suffers from a colonial structure of dependency which ends up benefiting the developed countries more than Venezuela.
Meanwhile Hugo Chávez, announced a week and a half ago that regulated corn and sorghum prices will be raised by 30% and that a new Socialist Agricultural Development Fund has been launched to promote national food production. According to Chavez, Venezuela produced over 2 million tons of corn last year, a 300% increase in national corn production over the last decade. Chávez assured that in addition to increased prices, corn producers will be offered a per-kilo subsidy, low interest rates on credits, and certified seeds with the help of the new "socialist" genetic technology center in Barinas. Chávez stressed that "Venezuela should move away from the petroleum-based development production. He said, quote, The future of the country is in the land, in the agricultural project, not in petroleum."
In US-Venezuelan relations
Venezuelan President Hugo Chavez met a week and a half ago with New Mexico Governor Bill Richardson to discuss a proposal for the release of three U.S. citizens held by the Revolutionary Armed Forces of Colombia, or the FARC. Richardson called the meeting "very productive", and said that Chavez had agreed to work as a primary mediator, and that he was ready to help re-engage in negotiations. Last year Chavez played a central role in negotiations between the Colombian government and the FARC for a humanitarian exchange of 50 high profile prisoners for 500 guerrillas held in Colombian jails. However, Colombian President Alvaro Uribe, abruptly terminated Chavez's mediating role in November, leading to increased tensions between the two countries. As a "gesture of apology" the FARC unilaterally released six prisoners, in two separate operations, to the Venezuelan government earlier this year. Unfortunately, the Colombian military illegal bombing raid on a FARC camp in Ecuadorian territory on March 1, killed the leading FARC negotiator. Chavez affirmed that his government has lost all contact with the FARC since Colombia's illegal raid which sparked a regional crisis between Colombia and its neighbors Ecuador and Venezuela.
Also in US-Venezuelan relations:
The libertarian, U.S.-based Cato Institute awarded the half a million dollar, Milton Friedman Prize for Advancing Liberty to Venezuelan opposition student leader Yon Goicoechea for his leadership in student protests against the 2007 constitutional reform, and the non-renewal of the RCTV public broadcast license. The 30-year-old Cato Institute, espouses a libertarian free market philosophy, supports the privatization of social security, and is opposed to environmental regulations to halt global warming. Goicoechea, a 23 year-old law student at the private Universidad Católica Andrés Bello in Caracas, said he will not keep the money for himself, but rather will use it to found a new "leadership school for freedom" which he says will offer political training to youth from Cuba, Ecuador, Colombia, and Bolivia. Venezuelan-U.S. lawyer Eva Golinger has called the award a surreptitious way for the U.S. to continue funding the Venezuelan opposition, since traditional avenues for funds have in recent years come under intense criticism
In regional integration:
Two weeks ago,
Venezuelan President Hugo Chávez convened an extraordinary meeting of member nations of the Bolivarian Alternative for the Americas, or ALBA in Caracas, to discuss the world food crisis and the political crisis in eastern Bolivia. At the meeting, Nicaraguan President Daniel Ortega, Bolivian President Evo Morales, Cuban Vice President Carlos Lage, and Chávez signed a series of accords to promote mutual agricultural development, create a joint food distribution network, and create a $100 million ALBA food security fund.
Also in regional integration and the Latin American left-turn:
Venezuelan President Hugo Chavez congratulated Paraguay's President-elect, the progressive former bishop, Fernando Lugo, on his historic victory two weeks ago. Chavez and Lugo agreed on the importance of continuing to work towards the South American Union of Nations and both presidents expressed their desires to meet as soon as possible in order to talk about cooperation plans. Lugo takes charge of Paraguay on August 15th.