Venezuela Offers Billions to Countries in Latin America
Laid-off Brazilian factory workers have their jobs back, Nicaraguan farmers are getting low-interest loans and Bolivian mayors can afford new health clinics, all thanks to Venezuelan President Hugo Chavez.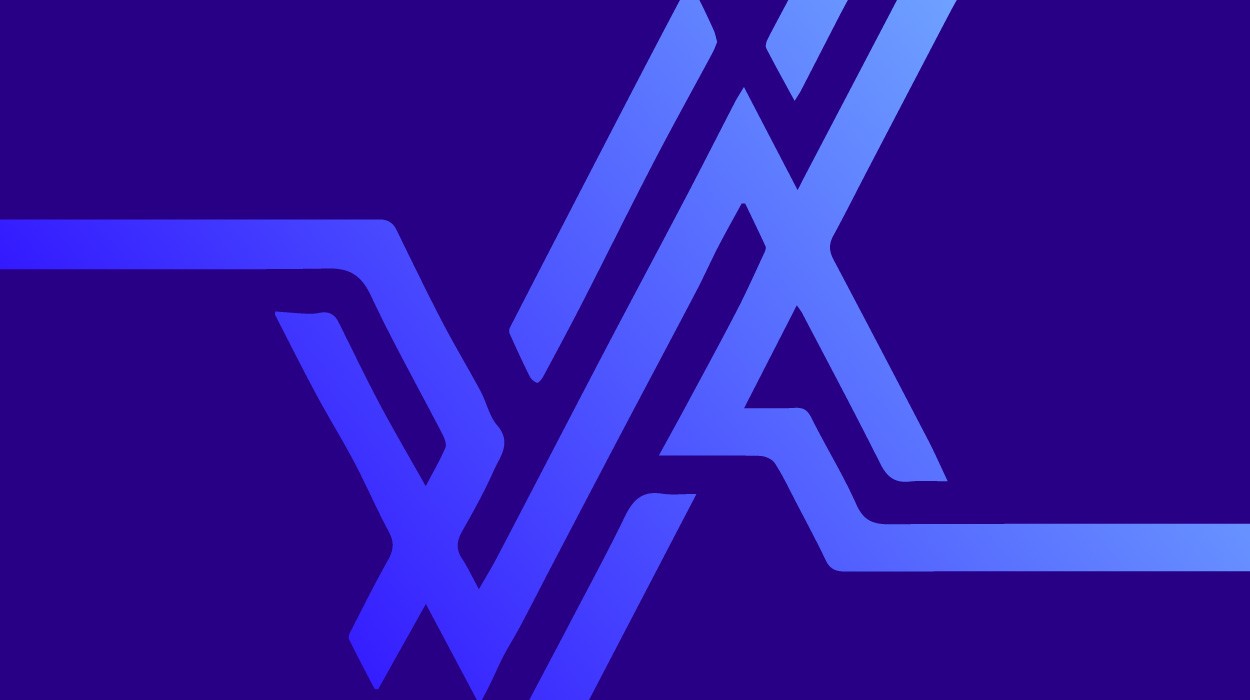 CARACAS, Venezuela — Laid-off Brazilian factory workers have their jobs back, Nicaraguan farmers are getting low-interest loans and Bolivian mayors can afford new health clinics, all thanks to Venezuelan President Hugo Chavez.
Bolstered by windfall oil profits, Chavez's government is now offering more direct state funding to Latin America and the Caribbean than the United States. A tally by The Associated Press shows Venezuela has pledged more than $8.8 billion in aid, financing and energy funding so far this year.
While the most recent figures available from Washington show $3 billion in U.S. grants and loans reached the region in 2005, it isn't known how much of the Venezuelan money has actually been delivered. And Chavez's spending abroad doesn't come close to the overall volume of U.S. private investment and trade in Latin America.
But in terms of direct government funding, the scale of Venezuela's commitments is unprecedented for a Latin American country.
Chavez's largesse tends to benefit left-leaning nations that support his vision of a Latin America with greater independence from the United States. But he denies the two countries are in a competition.
"We don't want to compete with anyone. I wish the United States were 100 times above us," Chavez told the AP in a recent interview. "But no, the U.S. government views the region in a marginal way. What they offer is a pittance sometimes, and with unacceptable pressures that at times countries can't accept."
U.S. aid tends to be low-profile, constrained by strict guidelines and often distributed through other institutions so that recipients may not know it's from the U.S. government. Venezuela offers money with few strings attached and a personal Chavez touch that aid experts say generates more good will dollar for dollar.
Clay Lowery, the U.S. Treasury Department's acting undersecretary for international affairs, argues that the U.S. plays a larger role than reflected in its aid figures. The United States, for instance, drove Inter-American Development Bank and World Bank debt relief deals totaling $7.5 billion over the past three years in Latin America, he said.
"Who is the biggest financier of the IDB? The United States. Who is the biggest financier of the World Bank? The United States is. We don't count those," Lowery said. "We're basically engaged on a multilevel, multi-prong approach."
Still, as the Chavez effect gains ground, there are signs the U.S. is responding to the challenge.
The U.S. Navy medical ship Comfort is on a four-month, 12-country voyage to Latin American ports, and has already treated more than 80,000 patients with free vaccinations, eye care, dental checkups and surgeries aboard the converted oil tanker.
U.S. officials are taking their cue from the free eye surgeries and medical training that Chavez offers, says Adam Isacson of the Washington-based Center for International Policy, which tracks American aid and advocates international cooperation.
"They're trying to do things that are aimed in a small way at countering what Chavez is doing _ Chavez's much larger aid programs," he said.
His group calculates that nearly half of U.S. aid to the region goes to military and police programs. However, U.S. Treasury Secretary Henry Paulson also has pointed to the U.S. government's work with the IDB to mobilize up to $200 million through private lenders to support small business loans.
Chavez's aid isn't limited to his region. Low-income Americans get cheap heating oil, while the former Soviet republic of Belarus is counting on Chavez to help pay off a $460 million gas bill to Russia. But most of the funding goes to Latin America.
When a Brazilian plastics factory was shuttered in 2003 by its indebted owners, hundreds of workers formed a cooperative. They appealed for help in a private meeting with Chavez, who offered subsidized raw materials in exchange for the technology to produce plastic homes in Venezuela. The factory soon hummed back to life.
"I know there are people out there criticizing Chavez for helping us. They say he is interfering with the internal affairs of Brazil," said Salviano Jose da Silva, a security guard at the Flasko factory near Sao Paulo. "But all he's doing is helping to guarantee our livelihood _ something the government should be doing but isn't."
When floods hit Bolivia this year, the U.S. provided $1.5 million in a planeload of supplies and cash. Chavez promised 10 times more and sent in teams that helped victims for weeks. In all, Chavez's pledges to Bolivia total over $800 million, more than six times the U.S. commitment this year.
He also offered money for new garbage trucks in Haiti and an Argentine dairy cooperative.
Opponents say Chavez is spending haphazardly on "giveaways" abroad at a time when more than a quarter of Venezuelans still live on less than $3 a day. They question how long he can sustain it since government revenues are highly dependent on fluctuating oil prices.
While Venezuelan asphalt paves streets in Bolivia's capital, a sign recently protruded from one of Caracas' potholes reading: "Why for Bolivia yes and for me no?"
Chavez argues much of the funding brings benefits back to Venezuela, including oil-related investments and other cooperative exchanges. He says billions more are being spent within Venezuela, and cites social programs credited with helping to reduce poverty.
His recent commitments in the region exceed those of the World Bank and the Inter-American Development Bank. Each lent nearly $6 billion in 2006, but their influence has declined as nations repay their outstanding loans. Regional International Monetary Fund debts dropped from $49 billion in 2003 to just $694 million this year, largely due to early repayments, some of them financed by Chavez.
Chavez offers funds in unconventional, sometimes spontaneous ways. Summing it up is difficult due to a lack of transparent accounting, so the AP tally is based on public pledges rather than what has actually been spent. Some of the money is expected to be paid over multiple years. The tally also cannot cover undisclosed spending, such as aid to Cuba or Venezuela's share in building a $5 billion oil refinery in Ecuador.
Venezuela's funding differs from U.S. aid because it includes investments that in the U.S. would come from the private sector and purchases of bonds that are later resold.
Most of the funding _ $6.3 billion _ involves energy projects, some of which directly benefit Venezuela's oil industry, such as a $3.5 billion refinery to be built in Nicaragua. That also includes funding for electricity plants in Haiti and Bolivia, and an estimated $1.6 billion in fuel financing to at least 17 nations.
Venezuela has pledged $772 million in development aid, including AIDS treatment in Nicaragua, housing in Dominica and Cuban doctors in Haiti.
In Bolivia, $20 million went directly to mayors selected by leftist President Evo Morales for projects including health clinics and schools. Mayor Miguel Avila gratefully accepted a $427,000 check for his town of San Lorenzo to build a new farmers' market.
Critics warn that scant oversight leads to waste and corruption.
"You don't do things well by just giving money away," said Liliana Rojas-Suarez, a former IMF economist at the Washington-based Center for Global Development. "If you give money without any conditions attached, without any expectations, without anything, what are the incentives?"
But Mark Weisbrot of the Center for Economic Policy Research says Chavez has succeeded in providing more financing options and breaking up a "creditors' cartel" of Washington-based lenders whose economic prescriptions failed to improve the lives of the poor.
Chavez helped Argentina pay off its IMF debt by buying some $5.1 billion in Argentine bonds in recent years, and now proposes a "Bank of the South" that would use billions from Venezuela's international reserves as seed money.
Meanwhile, Venezuela's state development bank, Bandes, is expanding into Bolivia, Uruguay, Honduras, Guatemala and Haiti. In Nicaragua, it is offering loans at just 5 percent interest, compared to 35 percent by some private banks.
Nicaraguan farmer Juan Vicente Castillo, whose cooperative plans to grow black beans to pay off part of a $750,000 Bandes loan, says: "We are very grateful to President Chavez's government for this loan that the commercial banks wouldn't give."
___
Contributing to this report were AP correspondents Stan Lehman and Alan Clendenning in Sao Paulo, Brazil; Dan Keane in San Lorenzo, Bolivia; Filadelfo Aleman in Managua, Nicaragua; Nestor Ikeda in Washington, D.C.; and Diego Mendez and Luis Romero on board the USNS Comfort.