Venezuelan Opposition Leader's Meeting With Bush Stirs up Controversy
A 15 minute meeting between President Bush and Venezuelan opposition leader Maria Corina Machado was widely interpreted as a sign of thinly-veiled U.S. support for Venezuela's opposition. U.S. Congressman José Serrano and foreign Minister Rodriguez condemned the meeting, while Bush spokespersons defended it.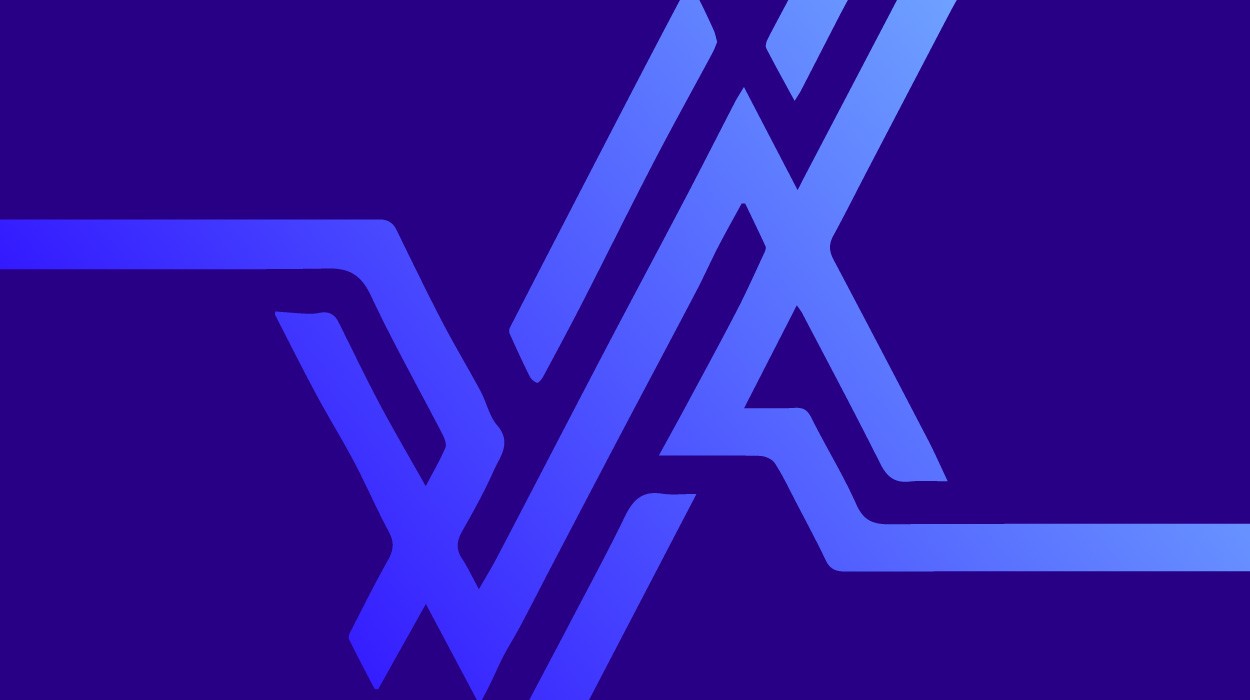 Venezuelan opposition activist Maria Corina Machado and President Bush meet in the White House.
Credit: Reuters
Caracas, Venezuela, June 2, 2005—U.S. President George W. Bush's 15 minute meeting with Venezuelan opposition leaderMaría Corina Machado on Tuesday sparked a round of criticism from the Venezuelan government as well as from several U.S. Congressmen and U.S. political analysts. These groups condemned U.S. financing of Súmate and saw the meeting as a poorly concealed U.S. stamp of approval for a possible Machado run in the 2006 Venezuelan presidential elections. In an interview with Agencia Bolivariana de Noticias, US Congressman José Serrano (D-NY) recognized that the US "cannot continue to insist on speaking of democracy in the world if we ourselves do not respect democracy and Chávez is a President who has been democratically elected by his people several times."
Serrano expressed concern that Machado's visit to the White House "is a sign of aggression against the Venezuelan President Hugo Chávez only because he is a friend of Fidel Castro," and hoped that if the White House truly wants to understand Venezuela and repair fragile relations with Venezuela, that Bush will not meet "with just one group" but instead will extend the invitation to members of the Venezuelan government, the Venezuelan ambassador to the US and to "President Chávez himself."
Maria Corina Machado supported the 2002 coup d'etat against Hugo Chávez and attended dictator Pedro Carmona's self-swear in ceremony, at which he abolished the Constitution, fired all elected officials and dismissed the Supreme Court.
Venezuelanalysis.com image
Machado is currently being charged by the Venezuelan government for accepting illicit foreign financial contributions from the National Endowment for Democracy (NED) and for using the money to commit electoral fraud during the exit polls after Venezuela's August, 2004 recall referendum. The NED is an organization that is funded by the U.S. Congress and provides grants to various civil society organizations throughout the world in support of "democracy promotion." Machado also faces treason charges for having signed the Carmona Decree, a document that supported the short-lived April, 2002 coup against Chávez that dissolved all of the democratic institutions including the National Assembly, the judiciary and the Constitution. Machado denies having signed the decree.
According to Bush and Machado, the meeting allowed the Director of the "non-partisan, civil society organization" Súmate, to share her concerns with Bush about what she considers to be the endangered state of democracy in Venezuela.
"A Point of No Return"
U.S. Congressman José Serrano (D-NY)
Credit: Archive
Venezuela's Foreign Minister Ali Rodriguez interpreted the visit differently, calling the Bush-Machado meeting "a provocation," and warned that Washington's not-so-tacit support for Chávez' political adversaries could deteriorate an already tense relation and reach "a point of no return." Rodríguez speculated that the meeting "was the platform for launching Machado's US-backed presidential candidacy."
The Foreign Minister went on to add that the White House invitation clearly proves that this "civil society organization" is a mere agent of the U.S. government and plays a key role in the U.S.'s strategy of intervening in Venezuelan affairs. "All we want is respect for our domestic affairs," Rodriguez said. "We don't interfere in the internal affairs of the United States."
Referring to White House and State Department spokespersons' now almost daily statements about improving US-Venezuelan relations, Rodríguez pointed out that while Machado was received by Bush in the White House, the Venezuelan Ambassador to the U.S., Bernardo Alvarez, still has not been able to meet with State Department officials. This caused him to question, "if it is like that, how can they establish constructive bilateral relations?"
Start "Walking Through Barrios!!
"Eyes were opened in Venezuela," noted Venezuela's Minister of Justice and the Interior, Jesse Chacón, upon seeing the photo of Machado and Bush shaking hands, adding that now no one has any doubts about the alliance between Súmate and the Bush administration.
According to Chacón, the U.S. "has two forms of intervention in a country: one is armed and the other is through a policy of non-governmental organizations, that at the end of the day are facades maintained by the U.S. government." Súmate, he clarified, is the latter. "Machado is simply a playing card of the U.S., a playing card of the CIA"
The Minister then asked and answered his own questions, "is this a civil society organization? What part of civil society does it represent? This is a political party in disguise." The Machado-Bush meeting shows what strategy the US has in stock for Venezuela, Chacón explained, adding that it would not surprise him in the least that Machado is the new US-backed candidate for the Venezuelan presidential elections in 2006.
After wishing Machado luck in the 2006 elections and expressing hope that she will work through strictly legal measures, Chacón asserted that if Machado has any hope of "obtaining even 10% of the vote," she needs to "start walking through a lot of barrios."
For analyst Larry Birns, the Director of Council for Hemispheric Affairs, the visit of the political leader Machado to the White House is clear evidence that the Bush administration does not have any intentions of establishing constructive relations with Venezuela. "Súmate is an organization that should be considered as a group cast out for accepting money from the enemies of the Venezuelan government. Bush knows and is conscious that [Súmate] is working for the U.S. and not for Venezuela," stated Birns, adding that "Súmate is an enemy of Chávez, and because of this they were received by Bush. Súmate works for the good of the U.S. security systems."
Concern for the "Young Lady"
The negative reaction towards the Bush-Machado meeting produced a backlash of bewilderment in the Bush camp, who retorted they would up the financial ante for Machado, whom they consider to be unjustly faced with "intimidation" from the Chávez administration.
U.S. Congressman Frank Wolf (R-VA), who is visiting Venezuela as part of a Congressional delegation, remains puzzled as to how "this young lady from Súmate is being prosecuted for defending democratic principles." Wolf, who is in charge of distributing funds to organizations such as the NED, affirmed during a meeting with the Domestic Policy Commission of the National Assembly that the response to "the Venezuelan government's persecution of Machado will probably result in more U.S. funds being channeled to her Súmate group."
Iris Varela and Calixto Ortega, both pro-Chavez Deputies in the Venezuelan National Assembly, attempted to explain to the U.S. Congressman that since the rule of law is healthy in Venezuela, anyone who supports a coup or receives "millions of dollars for electoral fraud," will be investigated.
William Brownfield, the US Ambassador to Venezuela, who alongside several other colleagues, accompanied Wolf to the meeting, affirmed that the NED will continue to fund Súmate as well as any other "pro-democracy" organizations. According to Brownfield, Bush meets with various NGO's around the world on a regular basis and whose policy is to "support organizations with democratic institutions and human rights,"
Bush was also baffled by the "harassment and intimidation" of Chávez towards Machado. Shortly after the Tuesday meeting, White House spokesperson, Scott McClellan, announced that "Bush liked meeting [Machado]."
The White House spokesperson classified the meeting as an "opportunity" for Bush "to hear what is happening in Venezuela, to listen to some of [Machado's] concerns," and to converse about "Súmate's important work in the defense of Venezuela's constitutional rights." McClellan went on to quote Brownfield, affirming that "Bush meets frequently with democratic activists throughout the world," and imploring that the meeting should be understood in this framework, and not that of the 2006 Venezuelan presidential elections.
Oscar Vallés, one of the directors of Súmate, also denied that Machado's meeting with Bush is part of a strategy to get a U.S.-friendly candidate nominated for the 2006 presidential elections, clarifying that the objective of the meeting was to alert the U.S. about Chávez' anti-U.S. campaign that is intended to distract attention from the human rights situation in Venezuela.
"We do not do anything for political calculations or for power games. Súmate does not have a popularity campaign; our campaign is for democracy," Vallés stated after assuring that Súmate would not back or nominate a candidate for the 2006 presidential elections.
See Also: Democracy vs Bush-o-cracy in Venezuela