Venezuela Holds Hearing on Human Trafficking, Calls on US to Lift Sanctions
The Foreign Affairs committee of Venezuela's National Assembly held a hearing on human trafficking Wednesday. Last June, the US State Department listed Venezuela as one of only 10 countries in the world not seriously attempting to combat the global problem linked to sexual exploitation and forced labor. Venezuelan officials, however, argue that the country has taken concrete measures to fight trafficking, and accuse the US of using this "important global issue" as a political instrument.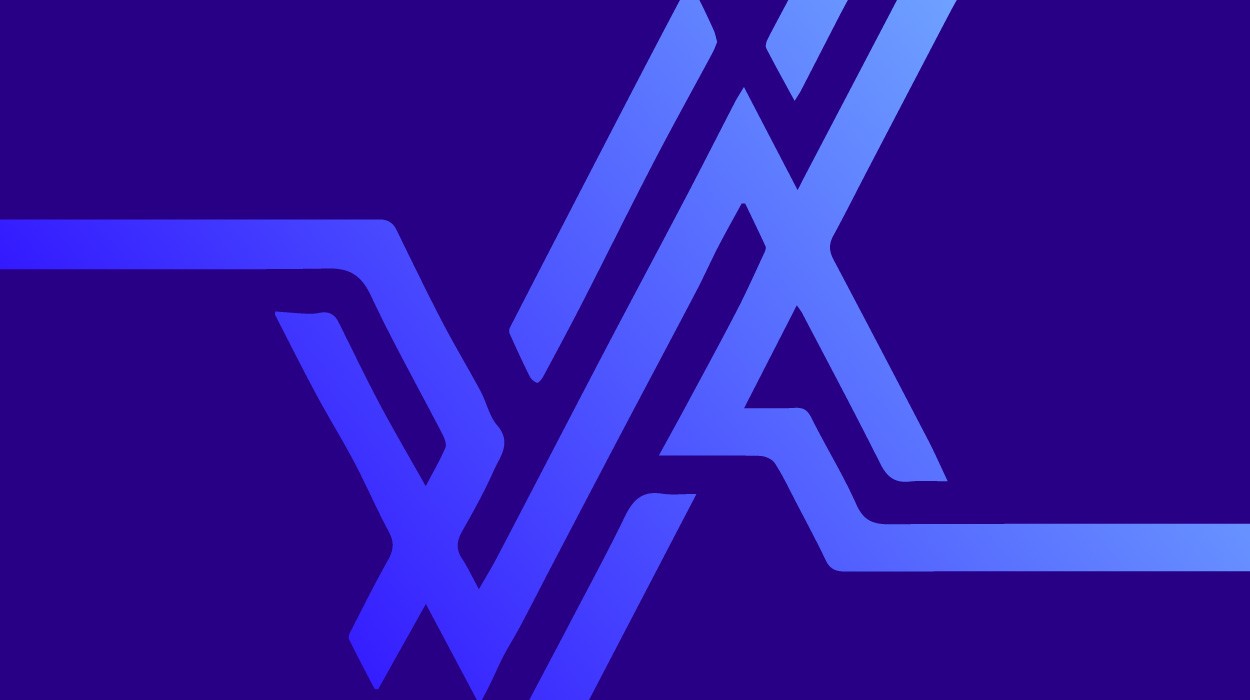 Caracas, Venezuela, May 27, 2005—The Foreign Affairs committee of Venezuela's National Assembly (AN) held a hearing on human trafficking Wednesday, in an attempt to clarify Venezuela's position on the matter. Last June the US Department of State accused Venezuela of not doing enough to combat human trafficking, placing Venezuela on a watch list that involves economic sanctions. Vice Minister for Citizen Security at the Ministry of Justice and the Interior Alcides Rondón testified before the committee, outlining the various measures Venezuela has taken to protect victims of human trafficking and prosecute traffickers.
The hearing was chaired by AN Deputy Saul Ortega, head of the Foreign Affairs committee and a member of a recent delegation to Washington aimed at fostering cooperation between US and Venezuelan members of congress on the issue of human trafficking.
Last June, the US Department of State released its annual "Trafficking in Persons Report: June 2004," in which Venezuela was listed among 9 other countries on "tier 3"—those countries who, according to State, do not comply with the minimum standards for the elimination of trafficking and are not making significant efforts to do so. Tiers 1, 2, and the tier 2 "watch list," rate countries according to their efforts in combating human trafficking, but only tier 3 involves potential sanctions.
"Venezuela has been added to [tier 3] together with countries that are de-institutionalized, countries that, practically speaking, are state-less," said Ortega. "This situation is absurd. And it seems clear to us that Venezuela's placement on this list is a result of base political motives." "We've made our denunciation in [US] Congress and are maintaining contact with our American colleagues on the matter," he added.
Venezuela is expected to request a $250 million loan from the Inter-American Development Bank this year. Their placement on tier 3, however, means that the US will attempt to block that loan in an effort to encourage them to make a more serious effort to combat trafficking.
"For this reason, we have invited the Ministry of Justice and the Interior to inform the public and this commission what the government is doing with respect to the problem of human trafficking," said Ortega.
According to the 2004 Report, the Venezuelan government "carries out no anti-trafficking law enforcement; it has no victim protection policy," nor is the government "making any significant efforts to do so." However, the 2003 report in which Venezuela is only tier 2 states the opposite, noting that Venezuela "is making significant efforts to [combat trafficking], despite limited resources." The 2004 version gives no evidence that Venezuela has made less effort in 2004 than they did in 2003, leaving the motivation for the reclassification unclear.
What is clear, according to several analysts, is that the timing of the State Department's decision was strategic. "Neither scientific nor any other kind of evidence exists to suggest that Venezuela is tolerating this kind of trafficking," said Mark Weisbrot, co-Director of the Washington-based Center for Economic and Policy Research last fall. "It's clear that the Bush administration took this action to strike a blow against Venezuela, in order to get a majority of the votes in Florida in the upcoming Novemeber Presidential elections," he added.
Larry Birns, director of the Council on Hemispheric Affairs—also based in Washington—agreed. "The US uses these procedures unilaterally for their own interest," said Birns, "they use these reports as a political tool to reward their friends, and punish their enemies."
Venezuela was bumped from tier 2 to tier 3 just two months before a recall referendum on President Chávez's mandate as President.
In the lead-up to El Salvador's 2004 Presidential elections when the Marxist former-insurgent FMLN was poised to win, the US publicly threatened to prohibit Salvadorans in the US to send remittances back home. According to the State Dept., remittances from Salvadorans working in US accounted for an all-time high of US$2.5 billion in 2004—approximately 17.1% of El Salvador's GDP. The effect was to blackmail Salvadorans into voting against the FMLN, for the US-friendly conservative Tony Saca.
By placing Venezuela on tier 3 just two months before the referendum, the US sent a message to the government and to the populace that Venezuela would be economically sanctioned. Sure enough, a month after Chávez's referendum victory in which he received 60%, the US announced it would veto Venezuela's IADB loan-request.
Venezuela's embassy in the US responded with a strongly worded communiqué, saying "we are extremely disappointed that the US government has politicized an international issue of such importance." The loan is being requested to help fund social programs aimed at addressing Venezuela's crippling poverty—a root cause of trafficking the world over.
Prevention or Prosecution?
According to Global Rights, a Washington D.C.-based human rights advocacy group, US anti-trafficking legislation fails to adequately address the root causes of human trafficking. In a letter to sponsors of a new anti-trafficking law entitled "End Demand for Trafficking Law 2005," on behalf of the entire Freedom Network USA, a nationwide group of 24 NGOs that work with trafficking victims, Global Rights expresses preoccupation with the law's focus on prosecution rather than prevention.
While Global Rights recognize that prosecutions are important and necessary, they argue that the legislation should concentrate on funding programs and research directed at prevention. "Based on our experience working with hundreds of trafficked persons, it is clear that the majority of persons who were vulnerable to being trafficked would not have become victims if they had had alternatives available, such as safe shelter, education, training and social support," reads the letter. "A decrease in the number of people in the unlawful commercial sex sector, including those who are trafficked, can only be achieved with an increase in services to vulnerable groups and victims, and in research on causes and prevention methods."
Venezuela's aggressive anti-poverty campaign provides free and accessible education, health, and training as well as subsidized food to traditionally excluded sectors of Venezuela's population. Though not designed to prevent human trafficking, these "misiones" attempt to address the root causes of poverty, which are the same circumstances that put people at risk to being trafficked.
The Case for Venezuela
The first barrier in attempting to evaluate Venezuela's efforts at combating trafficking is that statistics for trafficking in Venezuela do not exist. Venezuela's neighbors Colombia (tier 1) and Brazil (tier 2) have both taken serious steps to combat a crime that is critical in their countries: Colombia estimates it has 50,000 citizens in prostitution abroad, many of them trafficked; Brazil is estimated to have 80,000 citizens in prostitution abroad, and 25,000 internally trafficked citizens in forced labor. Conversely, Venezuela appears to keep little information on trafficking, nor does the government appear to consider it a top priority, perhaps because there is no evidence that they should think otherwise.
According to Ortega, Venezuela did not receive a single denunciation of trafficking in 2004, while the State Dept. report notes only one.
The 2004 State Departmet report identifies Venezuela as "a source, transit, and destination country for women and children trafficked for the purposes of sexual exploitation." In his presentation, Vice-Minister Rondón contradicted this assertion, saying that Venezuela is "neither a source of, nor a destination for trafficked women, but rather a popular transit point for international trafficking mafias."
Venezuela's thousands of miles of border with Colombia, Brazil, and Guyana most of which is in sparsely populated jungle areas crisscrossed by rivers, makes vigilant frontier security all but impossible.
But according to evidence presented at Wednesday's hearing, Venezuela appears to be making significant advances in developing legislation and other institutional measures to prevent and prosecute trafficking and to treat victims. A number of laws are in the pipeline including a Protocol Against Illicit Migrant Trafficking, as well as a series of laws targeting organized crime—the groups who do the trafficking. The government has also developed a series of educational campaigns, information centers on trafficking, hotlines, and the creation of a Dept. of Migration and Frontier Zones at the Ministry of Justice and the Interior.
Two officials from the political section of the US embassy in Venezulela were present at Wednesday's hearing, but could not be reached for comment. Embassy officials had not returned phone calls by the time this article went to press.
The presence of US representatives at the hearing served its purpose, however. According to Ortega, Venezuela's attempts at combating human trafficking can no longer be ignored. "If the US Department of State insists on including us on tier 3, it will be a result of perverse political motives, rather than for lack of information."