U.S. Augments Aggression Towards Venezuela
As predicted, the United States government has launched an aggressive campaign towards Venezuela, kicking off the New Year.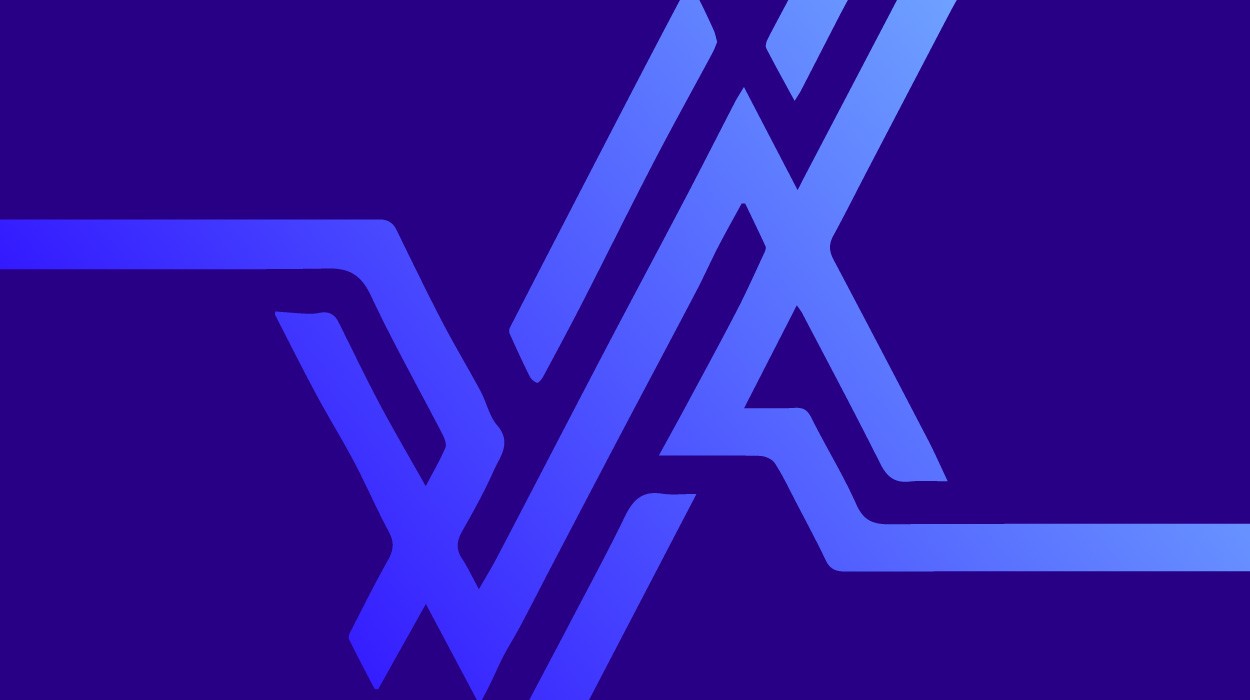 As predicted, the United States has launched an aggressive campaign towards Venezuela, kicking off the New Year. In the course of just a few weeks, strong signs of incoming Secretary of State Condoleezza Rice's antagonistic foreign policy have been filtered into the mass media in both nations.
A relatively soft-toned visit by three U.S. Senators, Bill Nelson (D-FL), Christopher Dodd (D-CT) and Lincoln Chafee (R-RI) to Venezuela on January 10, 2004 that produced reconciliatory statements by both nations appears to have provoked a backlash by the U.S. Department of State. Despite the presence of the U.S. Ambassador to Venezuela, William Brownfield, in meetings with the three Senators and Venezuela's President, Hugo Chávez, as well as other high-level government officials, during which agreements were reached to "begin a new relationship and not dwell on the past", a rush of declarations affirming just the opposite were made public days later.
On January 11, Ambassador Brownfield made headlines in Venezuela during a visit to the site of destruction from torrential flooding that occurred back in 1999. He declared that the U.S. Government will always "support the people of Venezuela" and assured assistance in case of any future natural disasters. He announced the donation of $33,000 in USAID funding for a local day care center, a mere fraction of the more than $15 million given by USAID to the political opposition in Venezuela over the past few years to overthrow President Chávez. But Brownfield's appeasing disposition was clearly directed at Venezuelans and not their government. Just a day later, the "good cop, bad cop" game the U.S. Government has been playing with Venezuela became evident. Former U.S. Ambassador to Venezuela, Charles Shapiro, accredited shortly before the coup in April 2002 and remaining, through rocky relations, until August 2004, published an Opinion article in Miami's Spanish newspaper, El Nuevo Herald, justifying U.S. intervention in Venezuela.
Shapiro, now the Adjunct Vice Secretary for Western Hemisphere Affairs of the Department of State, affirmed the U.S. Government's commitment to continue financing Venezuela's opposition movement to President Chávez, referring to coup leaders and illegal strike instigators as "Venezuelans seeking to protect their democratic rights". The U.S. Government has funneled more than $20 million to opposition organizations and parties since 2001, through its two financing entities, the National Endowment for Democracy and United States Agency for International Development (USAID).
Continuing with the media campaign, on January 13, Senator Richard Lugar, head of the international relations committee of the U.S. Senate, made public a letter sent in November 2004 to the U.S. Government Accountability Office expressing profound worry over an eventual disruption in oil supply from Venezuela. Lugar affirmed that the Department of State no longer considers Venezuela a reliable supplier of oil due to "political instability" that threatens oil production. No mention was made of the fact that the U.S. Government has been the prime instigator of such "political instability".
That same day, the Financial Times published an article criticizing the new land reform law in Venezuela, warning that Chávez is "consolidating power" and presents a growing "authoritarian" threat to the region. Human Rights Watch also released its Annual Report that Thursday, declaring in a press conference that the Venezuelan Government presents "grave threats" to rights of freedom of expression and association, based on its criticism of the new media responsibility law and the reforms made to the penal code during 2004. The Human Rights Watch report also claimed that Chávez and his party were attempting to curb independence in the judiciary by passing a law increasing the number of Supreme Court Justices from 20 to 32. The law was passed by a democratic majority in the National Assembly in absolute accordance with Venezuelan law.
On January 14, the Washington Post and Wall Street Journal both published Editorials calling for a more aggressive policy against Venezuela from the Bush Administration. The Washington Post Editorial, "Venezuela's Revolution", referred to Chávez as a "disciple of Cuban President Fidel Castro", arch-enemy of the U.S. Government, and claimed his administration was seeking to actively tighten its relations with Iran, Libya, Russia and China, insinuating the development of a new "axis of evil". The Post also accused Chávez of spending more than $5 billion on arms in Russia and of giving sanctuary to a Colombian FARC terrorist. A Washington Times article that Friday went further to claim that Bush administration officials declared Washington was implementing a "tougher policy" towards Venezuela due to President Chávez's alleged "rejection" of moves to improve bilateral relations. Furthermore, the Times article declared that the Bush Administration was "targeting friendly countries to reassess their relations with Mr. Chávez and to speak up against his authoritarian and anti-democratic rule."
Such statements, though made unofficially and anonymously, were substantiated during Condoleezza Rice's confirmation hearings for Secretary of State the following week. But beforehand, on that same January 14, State Department spokesman Richard Boucher made clear that the U.S. had "profound concerns about the undemocratic and detrimental policies of President Chávez and his government." Though no substance was given to such "concerns", Boucher made clear that the State Department did not consider a government "democratic" merely because it has won nine transparent elections with a landslide majority, or has implemented policies favoring the vast majority of neglected citizens, delegated state resources to effective education and healthcare programs or has pledged to do everything possible to reduce poverty and economic disparity. Boucher erroneously stated that the U.S. "always speaks out in favor of democracy in this hemisphere" when in fact the U.S. was the only government in the region to publicly applaud the coup d'etat against President Chávez in April 2002.
During that same week, a crisis erupted between Venezuela and Colombia over the illegal capture of a Colombian FARC leader on Venezuelan territory. Instead of consulting with the Venezuelan authorities, Colombian violated Venezuela's sovereignty by bribing officials and conducting clandestine operations enabling the kidnapping of Rodrigo Granda, known as the FARC Chancellor, during December 2004. Once the facts were made public about the Colombian Government's bribery of Venezuelan officials to facilitate the capture of Granda, without passing through diplomatic channels, a rupture between the two countries occurred. Instead of letting the two neighboring nations mediate their own crisis, the U.S. immediately intervened and took sides. U.S. Ambassador to Colombia, William Wood, declared on January 15 that the U.S. Government supported the position of Colombia "100%". It became quite clear at that moment that the U.S. Government was a major player in the South American crisis. No other nation made any such pronouncements or expressed a preference for "sides."
By January 18, Condoleezza Rice had made clear during her confirmation hearings that Venezuela was a "major threat to the region" particularly due to its "growing friendship with Cuba." During her hearings, Rice claimed that Chávez was a "negative force" for the region and made clear that the U.S. "cannot remain indifferent to what Venezuela is doing beyond its borders", referring primarily to Venezuela's trade relations with Cuba and its relations with progressive movements throughout the continent.
But if things weren't clear enough by then, they became even more evident on January 24, when State Department spokesman Adam Ereli confirmed the U.S. Government's participation in Colombian operations to capture FARC "terrorists" on Venezuelan soil. Though Ereli later "clarified" the U.S. Government's involvement in the Granda affair, by stating that it had no role in the actual capture of the FARC leader, though it "shared information" about such individuals, it also demanded that the Venezuelan government "take a serious position" against such "terrorist groups" and act on information provided by the Colombian government regarding the presence of other FARC and ELN members on Venezuelan territory.
So, as the month of January culminates, it becomes clear that 2005 has embarked with hostility and aggression between Venezuela, the U.S. and Colombia. As if the Venezuela-Colombia affair weren't tense enough, the U.S. has entered the game and added fuel to the fire, agitating the crisis. Many worry that the U.S. agenda focuses on an expansion of Plan Colombia into Venezuela territory, "justified" by the alleged presence of FARC and ELN "terrorists" on Venezuelan soil. But Venezuelans and their Government have made quite clear their position. On Sunday January 23, a mega-march filled Caracas streets, in defense of Venezuela's sovereignty and condemning international intervention. Though the U.S. has invested another $6 million in "democratic intervention" during 2005, the majority of Venezuelans have made clear that they will not accept any interference from uninvited international bodies or foreign governments, the U.S. principal amongst those who have illegally intervened in internal Venezuelan affairs.
As Venezuela intelligently negotiates oil contracts and business with other nations beyond the U.S., Venezuelans must be clear that Bush's "interventionist" policies are focused sharply on the major oil-exporting nation. Chávez has been a thorn in the side of the U.S. government since the beginning of his presidency in 1999. Under Bush, things have only worsened. Now that Iraq has proved a failure, Bush must not lose his closest major oil supplier at any cost. The exploitation of the conflict with Colombia may be the Bush Administration's next 9/11-esque excuse to launch a major aggression against Venezuela. What is most evident is that the U.S. is heavily invested in Venezuela and not willing to let up – despite the cost. Venezuelans, at the same time, are not about to surrender to the northern, "imperialist" power. The year 2005 could prove to be the toughest yet for Venezuela-U.S. relations.
Eva Golinger is the editor of www.venezuelafoia.info a site dedicated to exposing U.S. government financing and support of Venezuelan political groups opposed to Venezuelan President Hugo Chávez.