Women and Venezuela's Bolivarian Revolution
Most women look upon the Bolivarian Revolution, dedicated to tearing down the formally rigid and exclusive "democracy", as the beginning of a new phase in the fight for gender equality. The focus is on no longer fighting for legal rights and political power, but instead changing the complexion of society.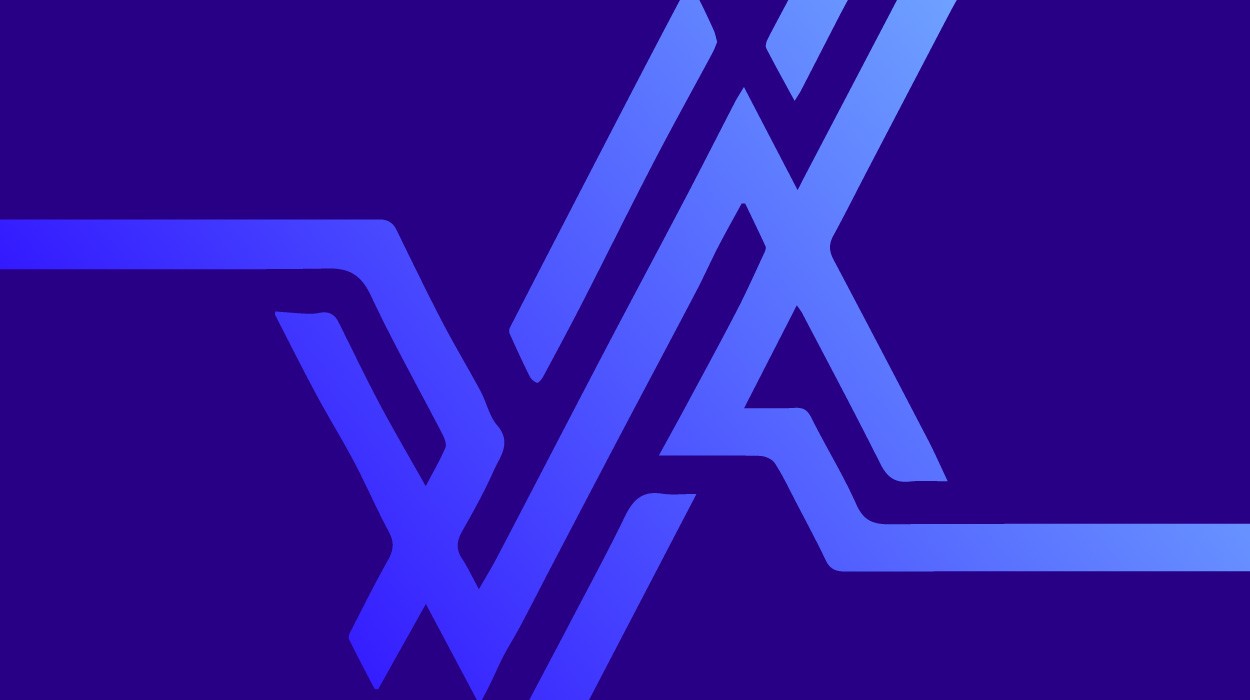 History of Venezuela's Women's Movement
With the fall of the dictatorship of Pérez Jimenez in 1958, Venezuela tentatively took its first steps towards the aperture of a fragile, exclusionary democracy. In practice, democracy proved to be a gender-exclusive phenomenon. Although the Constitution of 1960 declared that men and women were formally equal under the law, women who had been active in the struggle for democracy found themselves devoid of its privileges and marginalized from politics.
In the First Seminar for the Evaluation of Venezuelan Women in 1968, women assessed the achievements they had made since their enfranchisement in 1947, outlined their goals, and recognized that they had little chance of promoting gender-based social or legal reforms without creating a formal institution within government. As women began to organize in civil society, the partisan rivalry between the two dominant parties of the era, COPEI and AD, principally continued to cater to class interests, thus impeding the survival of groups that cut across class lines and thwarting the development of gender-based consciousness.
Beyond organizational obstacles, Venezuelan women were severely restricted by penal, civil, and labor laws. Up until the early 80s, married and cohabiting women were not allowed to manage their own affairs, make decisions for their children, work, own property, or sign official documents without spousal approval.
Efforts by Venezuelan feminists to organize a women's movement and create institutional space to promote women's rights coincided with increased international awareness and promotion of the feminist agenda. In 1967, the United Nations issued the Declaration on the Elimination of Discrimination against Women. Three years later the Program of Concerted International Action for the Advancement of Women was released. 1974 was declared International Women's Year. Drawing on inspiration from these achievements, as well as from a series of international conferences sponsored by the United Nations in 1975, 1980, and 1985, known as the International Women's Decade, feminists took advantage of this conducive international climate to thrust women's issues into the public eye, influence government to draft policy recommendations directed to promoting women's social, political, and economic equality, and gave birth to several women's organizations, such as Circulos Femininos Populares. Despite these achievements, women's groups continued to face significant obstacles, such as limited resources allocation and the threat of being swallowed up by partisan politics.
While the issue is clearly open to debate, there exists a significant causal interplay between the emergence of an active women's movement in the early 1970s and the oil boom, which more than tripled fiscal revenue between 1972 and 1975. Although the primary focus of then President Carlos Andrés Pérez (1973-1978) was economic expansion, he also allotted considerable funding for the promotion of social welfare. As a result, the first state agency for women, Comisión Feminina Asesora de la Presidencia (COFEAPRE), was established in 1974.
These government initiatives were the catalyst in consolidating the women's movement and in laying the foundation for those who would follow. Although COFEAPRE received little funding and was never allotted the status of a regular ministry, it provided a space to debate and promote women's issues within the government and created an awareness of the importance of gender-based organizations.
The rise of the petroleum state and the rapidly growing economy also created jobs in the labor force, which women were called upon to fill. Amidst the increased access to education and professional opportunities, women united across class lines in what was to be known as the Strategy in Unity and Diversity, organized the first Venezuelan Congress of Women in 1974, and capitalized on their new found strength as a voting block to be catered to.
The Crumbling of "La Gran Venezuela"
When oil prices collapsed in the early 80s, President Perez's economic development project of La Gran Venezuela crumbled as well. Revenue allocated to social services dried up and the raw divisions caused by social and economic inequality were exposed. In spite of limitations imposed by a lack of funding and no fulltime staff, the Ministry for the Participation for Women in Development, which had replaced COFEAPRE in 1978, succeeded in mobilizing women across class lines and the political spectrum, achieving in 1982, the reform of the civil code. The reform of the Civil Code improved women's legal standing in Venezuela, but, as Professor Elisabeth Friedman notes, "the delicacy with which the reform was worded (instead of women's equality, the stated intent was democracy in the family) …largely hid the controversial feminist agency behind the pretext of family rights."
In 1985, the Coordinator of Women's Non-Governmental Organizations (CONG), an umbrella organization which united 26 women's groups, gave women a platform to advance women's issues outside of the traditional scope of political parties. Within the next five years, the organization not only doubled but succeeded in uniting women from a spectrum of political parties, ethnicities, and classes. Perhaps the most significant achievement of the CONG was their contributions to the draft of the 1990 Reform of the Labor Law.
The women's movement splintered along class lines in the early 1990s for two reasons. One might say that the first was an indirect product of the economic crisis. Between 1985 and 1986, petroleum prices fell by more than half; by the early 90s, they were halved again. The poverty rate in a country that was previously associated with having one of the highest and fastest growing GDPs in Latin America, increased by over 60%, from 17.7% in 1981 to 78% by 1997, and the World Bank declared Venezuela to have the greatest inequality in any Latin American country. In addition to the severe decline in the standard of living, women from the middle and working classes faced increasing financial hardships and had less time to participate in civil society. Secondly, the reform of the Labor Law, originally intended to legislate equality between men and women workers, was only partially approved. Provisions for domestic servants were not included in the reform, consequently uniting working class women with working class men in the fight for higher wages and workers rights.
This class-based discord within the women's movement led to the formation of groups with narrow, exclusionary agendas such as human rights, abortion, or the environment. Between 1992 and 1998, feminists in bureaucracies took the predominant role in the fight for women's rights and made respectable legislative headway, although societal norms remained largely unaltered. Carlos Andrés Pérez created the National Council for Women (CONAMU) in 1992, which was instrumental in pushing legislation. In 1993, the Law of Equal Opportunity for women, which created the National Institute for Women, was passed. In 1997, the Suffrage Law was passed, requiring that 30% of party candidates be women. Less than a year later, in 1998, the Law against Violence Against Women and the Family, an initiative that had been in the works since 1995, was approved.
"This Revolution has woken women up" —María del Mar Alvarez
The fight for women's rights has taken on a new meaning within the Bolivarian Revolution. With the election of Hugo Chávez Frías in 1998, Venezuela is proposing a democracy based on participation, in which the rights of citizens are not defined as purely political but instead embark on encompassing social justice and equality. Most women look upon this revolution, dedicated to tearing down the formally rigid and exclusive "democracy", as the beginning of a new phase in the fight for gender equality. The focus is on no longer fighting for legal rights and political power, but instead changing the complexion of society.
Women demonstrating in support of Linda Loaiza, who had been kidnapped and raped in an upper middle class neighborhood.
In one of his first acts as president, Chávez called for a Constituent Assembly to draft a new Constitution that would serve as the catalyst to change the stagnant, exclusionary fabric of Venezuelan society. Thousands of women including, feminists, former guerrillas, housewives, professionals, and members of organizations such as Women for Venezuela and United Women Leaders formed the Constitutional Front of Women of the Fifth Republic Movement (FCMMVR), which educated and organized women to draft demands for the Constitution and to promote the candidacy of feminists to the Constitutional Assembly. With the approval of the new Constitution on December 15th, 1999, Venezuelan women achieved an unprecedented social and political victory, as well as one of the most advanced constitutions in the world.
Often referred to as the non-sexist Magna-Carta, the Venezuelan Constitution guarantees total social, political and economic rights to all citizens. It clearly states that women are entitled to full citizenship, and it addresses discrimination, sexual harassment, and domestic violence. In addition to guaranteeing full equality between men and women in employment, it is the only Constitution in Latin America that that recognizes housework as an economically productive activity, thus entitling housewives to social security benefits (Article 88). By allotting economic privileges to a job that was previously unrecognized as having an economic value, Venezuela is breaking down societal norms and capitalist ideology which exclusively associate value with producing revenue.
The president of the National Institute for Women, María León, notes, "Our Constitution enhances the struggle against discrimination of human beings, and because of this it includes mechanisms for the protection of all social groups," and adds "Article 88 is an example to be followed by all countries in their struggle to eradicate discrimination against women."
The Venezuelan Constitution (Article 76) also recognizes the sexual and reproductive rights of women and obliges the state to ensure that doctors provide accurate information about family planning. It acknowledges the social function of motherhood and guarantees healthcare to the mother, from the moment of conception and during post-partum. Article 75 states that family relations are based in equality of rights and duties, in solidarity, in mutual comprehension and in reciprocal respect.
María León emphasized that one of the greatest achievements of the women's movement, and indeed for the entirety of society, was the incorporation of gender perspective and non-sexist language throughout the entirety of the Constitution. The Spanish language, just as most western languages (except English), distinguishes between the masculine and feminine versions of job titles, such as "presidente" and "presidenta." Now, every time there is a reference to the president, a citizen, a lawyer, a representative, a minister, etc., the reference is in both the masculine and the feminine forms.
Recognizing that language is not neutral or innocent, that it transmits the ideology of society, and that a machista language perpetuates a machista culture, Venezuela has taken a step forward in eradicating this machismo which impedes full equality between men and women. It is necessary to attribute this importance to language, because if what we say is a reflection of how we think, then we will never change how we think or how we view gender relations in society without changing language. In other words, if we choose to continue to speak in a way that hides women, we will never fully take them into consideration as equals.
Oftentimes such commentaries are followed by reactions such as "but when I say niños I am referring to both boys and girls," or "changing our language is not going to change the reality of women." True, it is not going to change the reality of women overnight, but it is an important step. Instead of taking language or culture for granted, accepting them without reflection, the Bolivarian Constitution is changing how we speak about women, and thus how we view women, how we treat women and their position in society.
Maria del Mar Alvarez, the National Defender of Women's Rights, speaking at a conference.
María del Mar Alvarez, the National Defender of Women's Rights,[1] notes, "In this revolution women have participated extraordinarily. We have achieved a Constitution that is a model for the world for justice and equality. It has empowered them. Usually feminism caters to the upper and middle classes. However, this revolution has woken women up and feminism is reaching the popular sectors. Now all women know they have the right to participate".
Progress has been made
Since the new Constitution went into effect, women have played key roles, both in government and NGOs, in drafting, advancing, and reforming a wide array of legislation in diverse fields, including but not limited to healthcare, education, the environment, land reforms, indigenous rights, and reproductive rights. Participation by women in civil society has been instrumental carrying out public campaigns to increase awareness of women's issues and creating programs for women.
According to María León, the fight for women's rights in Venezuela has taken on a new meaning within the Bolivarian Revolution. "We have a president who understands the problems of women. Chávez has supported this organization and its projects. He never stops speaking about the problems of women. For the first time, we are a social issue. The speeches of and meetings with Chávez are always filled with women, in fact more women than men. When our president speaks, he says Venezolanos y Venezolanas [Venezuelan men and Venezuelan women]. Women recognize him as their leader. One can see this because there are more women actively participating in this revolution than men."
Mercedes Aguilar, part of the Executive Committee of INAMUJER, also emphasized the important role of women in this revolution. According to her, women have taken an active role, in some cases, more so than their male counterparts. The majority of people who participate in the missions, in the political and community activities are women.
Although women fully participate in politics, they are still underrepresented in leadership positions in government. In the past few years there has been a modest increment of women in government, for example 16 women were elected to the 131 member National Constitutional Assembly. However, in the highest positions there is still a noticeable and troubling gap between men and women. Initially Chávez did not appoint any women to his government. However, in 2000 he appointed a number of women to cabinet positions and other important posts.
The National Institute for Women
In 2000, Chávez converted CONAMU into the National Institute for Women (INAMUJER) by a presidential mandate, in accordance with the Law of Equal Opportunities for Women (article 44) and appointed María León, leading women's rights activist, former guerrilla fighter, and the former director of CONAMU as the director. INAMUJER is currently in the process of educating women to defend the political rights that they has thus so far achieved and expanding on these rights in order to achieve a truly democratic society, not only politically, but also socially and culturally, in which men and women are valued as equals. "Feminism is reaching the popular sectors," notes María del Mar Alvarez excitedly in her office. "Usually, feminism caters to the upper and middle class and does not reach the popular sectors. INAMUJER is striving to include marginalized women in the feminist discourse".
In order to accomplish this, INAMUJER organizes educational campaigns on sexual and reproductive rights and prevention of violence against women, publishes articles and books and distributes these materials as well as copies of laws, such as the 1998 Law against Violence against Women. For example, in March of 2004, INAMUJER hosted a series of three workshops entitled, "The Human Rights of Women," in which regional and non-governmental organizations from the states of Vargas, Miranda, Cojedes, Amazonas, Apure, Carabobo, Guárico, and from Caracas presented educational programs on human rights, sexual rights, reproductive rights as well as the rights elaborated in the Constitution and in international treaties. Previous workshops have focused on the nature of violence, the history of the women's movement, and concepts such as gender and feminism.
Women attending a domestic violence workshop organized by INAMUJER.
The organization has also set up a free telephone hotline for victims of domestic violence, as well as a shelter, Casa de Abrigo for women who fear for their lives. According to Mercedes Aguilar, INAMUJER "gives 24 workshops a year to teach women what their rights are and how to report domestic violence…We provide support and protection to women who have been victims of violence." They are also executing programs to sensitize police officers, lawyers, and doctors to gender and domestic violence issues to ensure that women receive the support and services that they need.
In addition to educating women, INAMUJER also supervises and evaluates public policies directed towards women in order to assure the guarantee of equal opportunities and that the National Assembly uses a non-sexist language in legislation. They are currently involved in three campaigns. Together with a network of lawyers, social scientists, intellectuals and feminists, the organization is drafting reforms to laws that contradict the Constitution. For example, they are promoting the abolishment of the Penal Code and the drafting of another that incorporates a gender perspective and incorporates and ensures the rights guaranteed in the Constitution. Also, they are working to amend the Social Security law to ensure that housewives are able to collect their pensions as stipulated in Article 88 of the Constitution.
The second campaign focuses on achieving that 50% of the positions in the National Electoral Commission, the National Assembly, governorships, as well as other positions elected by popular vote are in hands of women. Currently "[o]nly 12% of the deputies in the National Assembly are women while in Spain it is an equal 50/50 ratio," notes María del Mar Alvarez. The low percentage of women in the National Assembly is due to a reversal of the Women's Suffrage Law of 1997, which had a required a 30% minimum. Feminists in Venezuela, both pro- and anti-Chavez, are very upset that Chavez allowed this to happen.
In their third campaign, INAMUJER is proposing to democratize the family in order to alleviate the double work day of women. María León notes, "The Bolivarian Republic of Venezuela will only be an authentic democracy if we transform the home into a truly democratic unit."[2]
The National Institute for Women recently celebrated its fifth birthday in which it presented the National Plan for Equality for Women 2004-2009, which is designed to prevent and eradicate violence against women, ensure women's rights and access to justice, strengthen the participation of women in politics and society, and to develop and execute a plan for equal economic rights for women.
The ultimate goal of feminism is to change society
Despite these achievements, difficult battles lie ahead. Feminism in the Bolivarian Revolution faces three challenges. First, the Bolivarian Revolution has so far focused on power struggles between race and class. Although the feminist agenda has tentatively inserted itself in this debate, it is still struggling to achieve the same importance allotted to power relations between other groups.
Secondly, with the rise of "experts" in gender studies in academia and public institutions, as well as the introduction of a handful of highly visible women in political institutions, feminists have focused on legitimizing themselves before a capitalist and sexist world, and thus to an extent, lost touch with their popular bases. This struggle in turn must be placed within a larger context of social justice and equality and feminists build a space of interaction with various other social movements in order that the slogan "another world is possible" becomes a reality.
Thirdly, while many important laws were ratified in the 1990s, the challenge for the 21st century is to use these laws as the base to change society. The Venezuelan women's movement recognizes that unless the mentality of society changes, it will be almost impossible to establish themselves on equal ground with men, legally, politically, and socially. Venezuela is one of the few Latin American countries that acknowledges violence and discrimination against women as impeding the evolution of a truly democratic society based on equality. However, despite this and despite the Labor Law (1997), the Law of Violence Against Women (1998), the Law for Equal Opportunities for Women (1999), and the Law of Micro financial System (2001), Venezuela has taken significant steps to eradicate discrimination legally, these problems continue to persist in society.
"We are amidst a profound social transformation in which discrimination, prejudices, and the injustices against women are coming to the forefront. This revolution has recognized women as human beings. But we still are unable to say that we have eradicated discrimination against women in society or even in the minds of women. Discrimination is a phenomenon that has existed for centuries and it is impossible to eradicate within five years. Our values do not change overnight. However, Venezuelan women now know that this is revolution is for them too and they are beginning to wake up," says Nora Casteñeda, the president of the Woman's Bank.
Under the government of Hugo Chávez, women have been instrumental in initiating legal and institutional reforms, have helped to draft a Constitution which creates the framework for a society based on social justice, and have made significant and rapid progress in creating NGOs, have increased their representation in politics, and have defended their democracy. In the participatory democracy of the Bolivarian Revolution, in which the rights of citizens are not defined as purely political but instead embark on encompassing social justice and gender equality, women have the potential to construct a new humane society which could not only change their reality but also set an example for the world in terms of gender equality.