Community Radio, Dancing Grandmothers, and Music: A Typical Venezuelan Barrio
The barrio Pinto Salinas can be found in the western part of Caracas. If you don't live here, you don't come here. An excursion through a typical Venezuelan "barrio," among drug dealers, community radio, and dancing.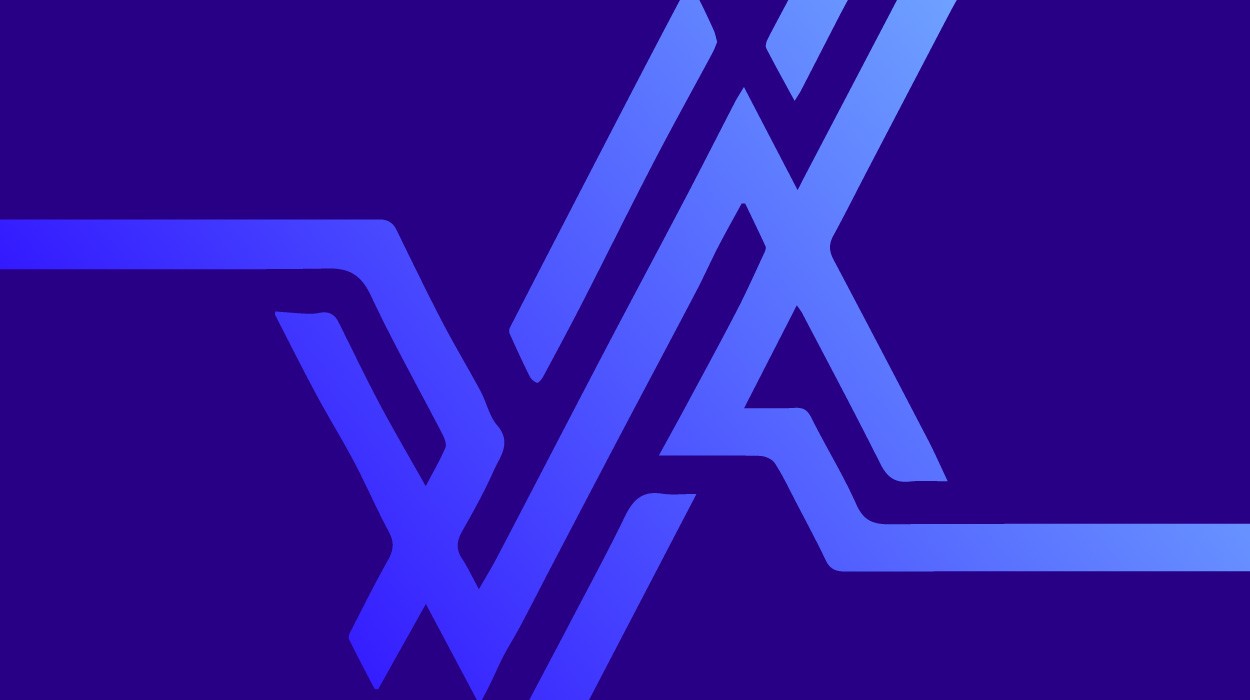 You don't go to Pinto Salinas if you don't have to. A Sunday among dancing grannies, community radio producers, cultural workers and street gangs.
The barrio Pinto Salinas can be found in the western part of Caracas. If you don't live here, you don't come here. The only reason to come here would be to get robbed. Thousands of people live in Pinto Salinas, in run-down skyscrapers of fifteen stories high; called "superbloques." Still, some of the inhabitants try to make the best out of their situation: even on the fourteenth floor one can see little palm trees growing on the balconies.
It's Sunday morning, and it's hot. I'm walking with some people from the neighborhood committee CENADEC (Centre for Support and Development of the Neighborhood) towards the community radio centre, along skeletons of what once used to be cars. Some men with fighting dogs pass by, but there are a lot of mothers with kids too.
On the way Enrique Godoy, a skinny black man with glasses and grey hair tells about one of his favorite neighborhood projects, the monthly "Parroquia"[1] newsletter that he produces. "We're only eight active people in the neighborhood committee, and that isn't enough," he says. "Still, again and again we manage to produce our newspaper. Maybe not each month, but at least about seven times a year. The appearance of the newspaper also depends of our financial situation. We prefer to sell the newspaper, but often the people here do not have enough money, so we give the newspaper away for free. Still, we have some income through the selling of advertisements, usually government announcements about the different social programs. The newspaper mainly contains neighborhood developments. We want to strengthen our community with the paper."
In the meantime we have arrived at the community radio station, housed in a small office behind a nondescript black metal door. The radio station has no windows. Loose wires are hanging around; old boxes and mixing panels are standing in the tiny reception hall. On the door, the name of the radio station is described: Radio Negro Primero, 92.5 FM, named after an indigenous freedom fighter.
Inside the office, the director of Radio Negro Primero, Carlos Lujo, explains how the radio station works. "We have a staff of fourteen people here, who each earn about 200,000 Bolivares per month. Of course you can't live from that, but at least we can cover our running costs." According to Lujo, about 100 people drop in to the radio station each month. "They can be anybody: students, housewives, unemployed people, members of community organizations, politicians. On working days we are broadcasting twelve hours a day; during the weekend we are on air for 24 hours. We're producing about 60 programs per week. Through our community radio we want to mobilize the people in the neighborhood for the transformation process currently going on in our country. We want to inform them about the different projects and social programs that were set up by the government. But we also see a role for us in creating a neighborhood identity."
Lujo emphasizes that the radio station is not a government station, although about 80 percent of the inhabitants of the barrio are voting in favor of President Chavez. "We're open to everybody, but there are very few opposition politicians who want to talk with us. The private radio stations in Caracas are afraid of us. Not so much because of our transmission strength; with our weak transmitters we can only reach half of Caracas. It's more because of the contents of our work, because they see that through our programs we are achieving a social mobilization of the people in the barrios." According to Lujo, the animosity of the private broadcasters towards them has been so high, that the radio station had to suffer some attacks before the referendum. "But that is over now, since Chavez won the referendum. Things are more quiet now."
Lujo doesn't know how many people are listening to their programs, "But it must be an awful lot, because after we had mobilized people to come to a meeting concerning rights for elderly people in the neighborhood, the next day some 500 people showed up."
Only after the short-lived coup of April 2002 did President Chavez realize the large role community radios could play in favor of his government. That's why the government developed a plan to strengthen these radio stations. By now, Venezuela counts more than 300 "free media:" radio stations, but also newspapers and TV stations. They have spread over the whole country, and have united themselves in the ANMCLA network. The broadcasters can apply for financial support from the government. Furthermore, they're allowed to sell five minutes of each broadcasting hours for advertisements. Usually, these minutes are filled with government announcements.
Director Lujo of radio Negro Primero has a lot of plans for the future. "We want to increase our cooperation with different social projects. We believe in the social transformation currently taking place in Venezuela. We submitted proposals for a website linking all the community radio stations in Venezuela. Apart from that, we want our own press agency, and we would like to organize workshops, to train our producers and technicians. Finally, we are planning a network of 60 broadcasters from around the whole country, who each produce 20 different programs, which we will then exchange among the community radios. In that way, we will also be able to hear what happens in, for instance, Amazonas."
Once back at the community centre, in an open hall next door, loud salsa music blares towards the streets. Dozens of perfectly dressed grannies are swinging to the music. What is this? "It's a granny-and-granddaddy-house," says Godoy. It serves as a meeting point for the elderly from the neighborhood. "We have Cuban staff here, who organize motion exercises, in order to keep the elderly fit." A tough granny of 93 years celebrates her birthday today. Four musicians, dressed up in black suits with yellow ties, give all they can to keep the grannies satisfied with half an hour of live music. Godoy continues: "The room used to be the party office here for AD for a long time, but that party became completely discredited here. After they moved out, the room was standing empty for a while. Then it was set afire. Things changed, after Chavez set up his social programs. We then organized ourselves, and applied for money in order to renovate the room. Here you can see the result."
With the salsa music still in my ears, we're walking towards my final destination in Pinto Salinas, a small cultural centre. The "Casa de Cultura" is located only a few streets away, but even for this barrio, the cultural house is located in another world. "Let's move on a bit," says Godoy once more.
We're passing some more car wrecks. The favorite activity this Sunday afternoon seems to be hanging around with a beer bottle. It's hot. We're taking a turn into a small street with low, grey houses, constructed in between the superbloques. On the left side of the street, an enormous pile of waste heaps against one of the houses. Run down guys hang around in torn clothes. Venezuelan rap music blasts out of one of the open windows. At the end of the street, about a hundred meters away, a group of kids is hanging around, constantly firing fire works. "Be careful," Godoy says.
Inside the cultural house there's a small library with books which were bought through the "Barrio Adentro" program. Apart from that, there are some thirty chairs in the room, and a small stage, where five neighborhood inhabitants are practicing different drumming rhythms. "Most of the instruments we built ourselves," says one of the active members of the cultural house. "We cannot afford to buy new instruments. I made this calypso instrument after I made a drawing of the original one in a music shop."
The musicians show me a handful of different Venezuelan-African drumming rhythms, but even within the building, with walls isolated by empty egg boxes, the thunder of the kids with fire works outside cannot be overheard. After the drumming session I hang around the front door of the cultural house, intimidated by the gang at the end of the street. Now I notice that they're not blasting fire crackers, but that they are really shooting. "The kids are shooting with ten centimeters long steel pipes," says Candelario Reina, a neighborhood activist. "They shoot with little stones and black powder." The dumb sound of explosions echoes through the streets. The shooting causes holes in the walls of the houses, but none of the adults in the neighborhood dares to say anything about it. The kids are the real rulers here.
"Many of them will exchange these playing guns into real ones after some years," says Reina. "This is crack land. The housing blocks are divided between the gangs; each gang deals in another neighborhood. We do not achieve much here with the social programs, as long as the drugs are playing such an important role here. That's the first problem that should be solved. A lot of the guys here will not reach their twentieth birthday."
Once I'm out of the street again; I feel relieved. A huge black bird is hopping around under a tree. It's a vulture. In the middle of Caracas. It's probably symbolic; there's not much to get here.
---
[1] Parroquia means parish, but is also used to designate districts within a municipality.