Washington's Human Trafficking Charges Drag Down U.S.-Venezuela Relations
Although faced with rising international oil prices, Washington has, in an almost consciously destructive mode, once again placed ideology over national interests by single-mindedly aggravating its already strained relationship with Venezuela.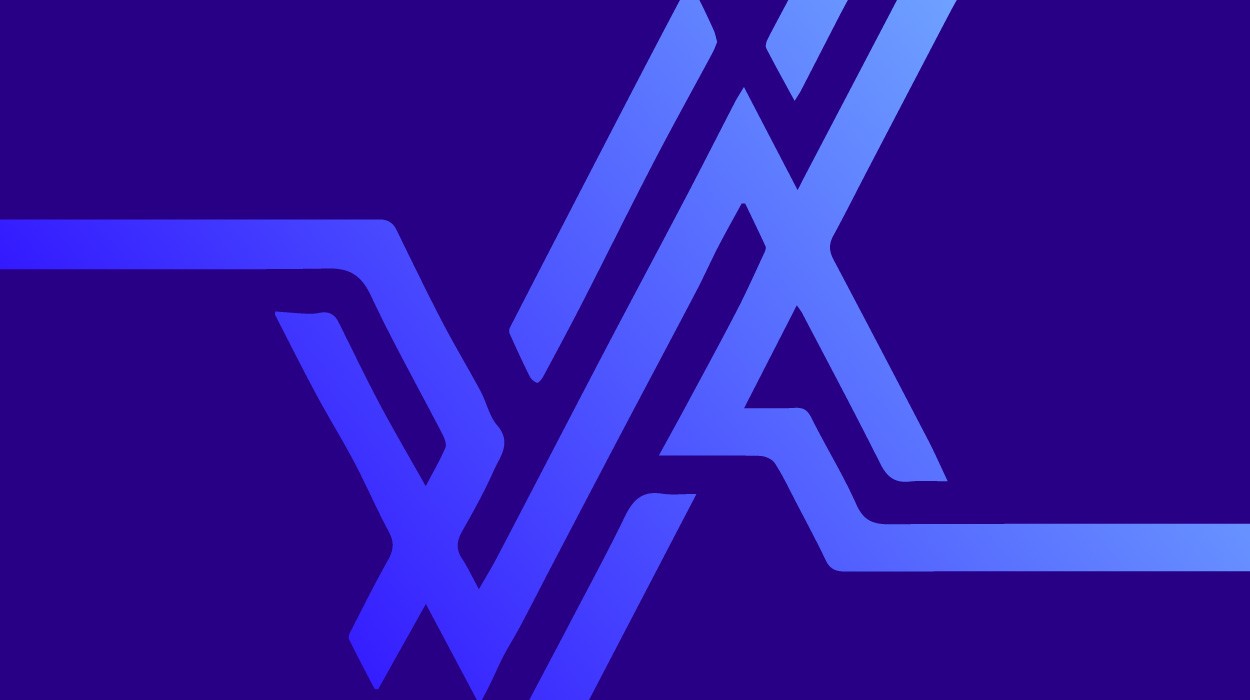 • Is the administration flip-flopping on Venezuela?
• U.S. sanctions against Caracas further damage already tenuous diplomatic ties between the two nations.
• In September, the State Department humiliated Chávez with human trafficking charges, but now has switched to constructive rhetoric. Is this confusion or does it represent a policy?
• By threatening to block Venezuela's access to international loans with its de facto veto in international lending institutions, the Bush administration is attempting to punish President Chávez for his August 15 referendum victory and to placate domestic critics who increasingly are complaining that the White House was being too soft on Chávez.
• The deterioration of bilateral relations could threaten the much needed flow of Venezuelan oil to bolster the United States' still sputtering economy.
• Domestic political considerations in relation to the November presidential election are at the heart of the White House's action against the Chávez government.
• Like Washington's certification process, in which the performance of foreign governments' anti-narcotics and counter-terrorism efforts is evaluated, Washington's procedures for monitoring foreign governments' human trafficking records are completely devoid of objectivity or meaningful standards.
Although faced with rising international oil prices, Washington has, in an almost consciously destructive mode, once again placed ideology over national interests by single-mindedly aggravating its already strained relationship with Venezuela. The U.S.' oil-rich southern neighbor provides approximately 1.4 million barrels per day to satisfy the country's burgeoning energy needs, and has become the fourth largest foreign supplier of petroleum to the U.S. By attempting to punish Venezuela for the outcome of the August 15 referendum, through the imposition of economic sanctions in response to the Chávez government's alleged failure to crack down on international human trafficking, both in its language as well as its actions, the Bush administration has once again demonstrated a repellently vindictive nature. Washington's decision is patently based more on domestic political considerations than on Caracas' record regarding human trafficking. With two months still to go before the U.S. presidential elections in which Florida's key electoral votes are at stake, the Bush administration has targeted Venezuela in order to appease Florida's staunchly anti-Castro constituency, as well as its growing anti-Chávez Venezuelan expatriate population, hoping to assure victory on November 2 in the pivotal swing state. The debasement of an important global issue through such political skullduggery has not only placed U.S.-Venezuelan relations at an all time low, it also has raised questions over the visceral nature of Washington's commitment to democratic ideals throughout the hemisphere.
Political Motivations behind Sanctions
The September 10 announcement of economic sanctions against Venezuela represents the latest chapter in persistent U.S. attempts, some more gross than others, to undermine Chávez's credibility and his country's governability. Broadly defined as "recruiting, harboring, transporting or obtaining a person through the use of force, fraud or coercion to subject a person to involuntary servitude, debt bondage or slavery," human trafficking often implies sexual exploitation. The U.S. has accused Venezuela of shipping its own women overseas and importing women from other South American countries to take part in the sex industry. Through its new initiative to block as much as $250 million in loans to Venezuela from various international bodies, which is a consequence of labeling Venezuela a human-trafficking violator, Washington is now intent on exacerbating the already precarious nature of its relationship with Caracas.
Basing its trafficking finding upon a State Department report first released in June, the White House appears to be manipulating the global concern of human trafficking to pursue its own narrow political agenda. The announcement of similar anti-human trafficking sanctions against Cuba, North Korea, and Sudan – three countries whose governments historically have been targeted by Washington's negative initiatives – strengthens such speculation, as Venezuela is not customarily linked with these countries. Other aggressive human-rights violators, such as China and Saudi Arabia—with the latter specializing in the export of terrorists and the import of sex workers—have not received comparable rebukes, highlighting the dubious integrity of the State Department findings and further supports suspicions that political, not humanitarian, considerations lie behind the invoking of sanctions.
Mixed Messages
Secretary of State Powell's response in dealing with Chávez has been inconsistent. He cast doubt on his country's goodwill toward Venezuela's populist leadership when he commented on September 12 that, "We have concerns about some of the actions that President Chávez has taken over the years in pursuit of his vision of Bolivarian democracy." Such language throws cold water on attempts at reconciliation, though on October 4 he said, "We are looking forward to improving relations with Venezuela….the referendum, that's over and behind us, and we should find ways to cooperate." Adding to Powell's conflicting attitude towards Venezuela is newly sworn-in U.S. Ambassador William Brownfield, who said on October 2, "We are ready, disposed, prepared, and enthusiastic about exploring the possibility of improving bilateral relations between our two countries and to collaborate on regional issues." These comments, coming on the heels of the human trafficking accusations, highlight the need for Powell and the administration to cease sending mixed messages and instead develop a consistent and positive relationship with the Chávez government.
The Dirty Truth behind US Sanctions
President Chávez's overwhelming victory in the August recall referendum, and the subsequent setback suffered by the opposition's reputation for credibility as a result of its self-discrediting claims of electoral fraud, appears to be one of the major inspirations behind Washington's trafficking initiative against Venezuela. Unable to bring down the democratically-elected government in the April 2002 coup, the chronic opposition-led strikes in 2003 and, most recently, by a closely monitored and thoroughly validated national plebiscite, the Bush administration has now reached into its bag of dirty tricks to darken Venezuela's economic and political prospects.
The White House has begun planning to obstruct international credits intended to bolster Venezuela's anti-poverty programs and other social reforms, which undoubtedly would have further enhanced Chávez's popularity. However, it appears more than likely that Caracas will be able to put together an alternative network of private and public financial arrangements to facilitate the continued funding of its scheduled programs, even without Washington's backing. In a September 11 press conference, Andrés Izarra, the Venezuelan Communication and Information Minister, declared, "We don't believe the U.S. vote against international loans will be enough to block Venezuela from having access to those loans."
Although Washington apparently wants to limit Venezuela's access to development assistance for an array of misanthropic motives, the White House consistently has provided financial backing to political groups opposed to Chávez's populist rule. Through the United States Agency for International Development (USAID) and the partisan National Endowment for Democracy, U.S. institutions have given up to $10 million over the last two years to various anti-Chávez public and private institutions. Súmate, a civic organization which helped organize the recent unsuccessful recall referendum and whose members carried out the controversial exit polls that led to the opposition's bogus electronic fraud claim, received $84,840 from USAID to promote "electoral participation" on August 15. The organization's contacts, however, were not limited to U.S.-funded aid agencies. Miriam Kornblith, Ezquiel Zamora's replacement as vice-president of the National Electoral Council (CNE), also served on an advisory committee organized by Súmate to oversee electoral issues. Through her connection to both Súmate and the CNE, Kornblith's apparent conflict of interest highlights a possible conduit for Washington's continued meddling in Venezuela's domestic affairs, and perhaps underlines the true motives behind the White House's anti-trafficking sanctions.
Economic Consequences of the Sanctions
Both the United States and Venezuela are heavily dependent on each other for their economic well-being. On one hand, Washington relies on its southern neighbor's abundant petroleum reserves to sustain its ever-growing energy needs. Similarly, Caracas is beholden to the region's dominant economic power for the constant influx of petrodollars required to maintain its expanding social programs. By further straining its diplomatic ties with the important oil-producing country, Washington is not only undermining its standing within the hemisphere as a fair-minded champion of genuinely democratic principles and expanding trade, but also is possibly placing into jeopardy its vital access to Venezuela's vast petroleum reserves. As international oil prices skyrocket to as high as $51 per barrel due to concerns over production in Nigeria, Iraq and Russia, the Bush administration would be wise to seek compromise, not discord, with President Chávez to ensure that there is no question that Caracas maintains its constant supply of oil to the ever-increasing US domestic market.
To date, the Chávez government repeatedly has reassured U.S. officials of its continued commitment to export oil to the United States. Since his August 15 recall victory, the Venezuelan president has made overtures of reconciliation to his American counterpart in an attempt to shore up the now very tricky relationship between the two countries.
U.S. Domestic Implications' Key
The September 10 announcement of the implementation of sanctions in response to Venezuela's supposed failure to take effective action against human trafficking was an overt gesture of contempt towards Caracas. It did nothing but provide a spurt of joy to rightwing elements of Florida's powerful Cuban-American and Venezuelan expatriate communities whose support the Bush administration requires to be competitive in next month's presidential race. To appease this important swing-state constituency, which sees Hugo Chávez's good relations with Fidel Castro as a burning indictment of the Venezuelan leader, Washington has once again, to its own benefit, intertwined domestic politics with foreign policy issues, blurring the lines between partisan electoral politicking and bona fide national interests. Such a political strategy, although beneficial in the short term to one political bloc or the other, will eventually damage the United States' credibility throughout the region and, in turn, its standing in the global community at a time when its integrity is already being questioned on Iraq and the Kyoto Accords, as well as numerous other fronts.
This analysis was prepared by Larry Birns and Mark Scott, respectively Director and Research Fellow of the Washington-based Council on Hemispheric Affairs.
Additional research was provided by David R. Kolker and Eric Lynn, COHA Research Associates.

October 7, 2004