Venezuela's Revolutionary University
Maria Ejilda Castellano is the Rector of the Bolivarian University of Venezuela. In this interview she discusses the role of the new university in Venezuela's transformation.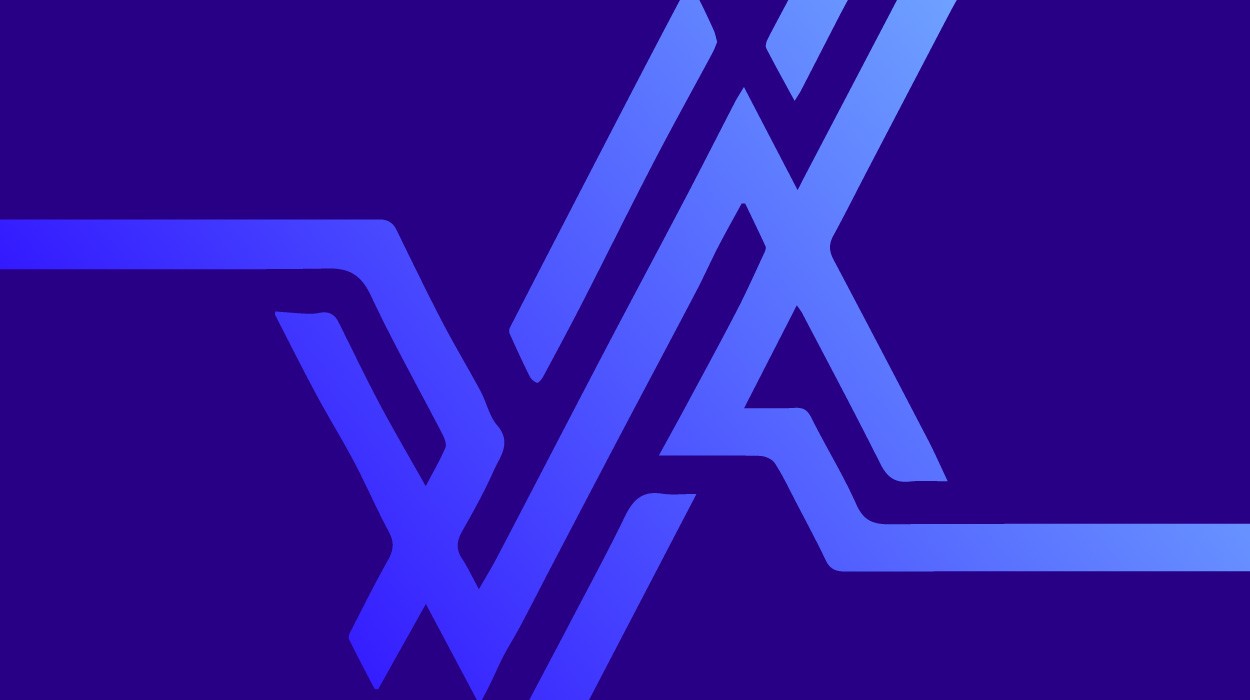 The Venezuelan government, under Hugo Chavez, has created 'Missions' to provide services to Venezuela's population. Perhaps the most well-known of the missions is Mission Robinson, that has brought adult literacy programs to over one million Venezuelans, essentially eliminating what had been a relatively small, but persistent level of adult illiteracy in the country. Another mission, called Mission Sucre, has as its goal the provision of university education to anyone who wants to study. This goal has necessitated not only a system of scholarships and courses of university preparation for adults and students who had lacked access in the past, but also the creation of more space in universities. Part of the government's answer to these needs has been the creation of new universities, among them the Universidad de las Fuerzas Militares for soldiers who want to study, and the Universidad Bolivariana de Venezuela.
When the management of the state oil company, PdVSA (Petroleos de Venezuela, Sociedad Autonoma), locked out the company's employees during the 'national strike' of 2002-2003. The lockout was an attempt to cripple the country and drive Chavez out of office by punishing the population. The government retaliated by firing the managers (as many commentators have noted, this move was not unlike Ronald Reagan's firing of the air traffic controllers during their attempt to strike in the US in the 1980s.). In the process, the government ended up with several massive, furnished office buildings that had been playhouses for unproductive managers for decades. These buildings became the campuses for the new universities. On August 17, 2004, two days after Chavez won the recall referendum the opposition had intended to use to throw him out, I interviewed Maria Ejilda Castellano, the rector of the Universidad Bolivariana de Venezuela, on the Caracas campus.
Podur: Can you talk briefly about the history of the UBV?
Castellano: Hugo Chavez won the presidential elections in 1998. In 1999, there were fundamental political changes in the country that followed: a Constitutional Assembly was created to promulgate a new constitution, which was approved by a majority that year. The Constitution required a refounding of the state: to transform state institutions, including the education ministry. The Ministry of Education was changed to the Ministry of Education, Culture, and Sports. There were 4 Vice-Ministers, two of whom were education ministers. It was the first time there was a special Vice Minister of Higher Education, in addition to the other Vice-Ministers (of Culture, Sports, and Educational Affairs).
I am a sociologist of education: I had worked in research and in various advisory bodies on the topic of higher education, and I was asked to become the Vice Minister of Higher Education. At the ministry, we worked on policies and strategies of higher education.
Podur: What did you want to do differently in higher education?
Castellano: Our suggested policies were first published in 2001. We spent the entire year of 2002 in explicit debate about our suggested policies: what we wanted was to create something new: a national system of higher education. From the diverse set of private and public educational institutions, universities and technical institutes, we felt we needed to create a national system.
Our strategy for this was to create networks, 8 networks, corresponding to different regions of the country (Oriente, Llanos, Zulia, Centro-oeste, Nor-oeste, Guayana, Central, and Capital). We wanted to link the higher-educational institutions, create a culture of sharing, of shared projects, and experiences. We wanted greater national integration.
For the second phase of the strategy, we wanted to institute changes in curriculum. We wanted a curriculum that was more flexible and more integrated. We wanted to revise the social relevance of degrees and offer new programs, programs that were innovative and adapted to the country. We wanted to change the nature of technical education: to make it less fragmented, to involve the student in practice from the beginning, and to involve the student in projects from the start, rather than to fill a student with years of reading before they got a chance to actually do something, which was the model until then. We also wanted the institutes and universities to accept more students, to ensure that students could get in who wanted to study.
We wanted to deal seriously with the dropout rate. We found that educational institutions assume that dropout is going to be high. They are not treating students as people. They see student dropout as a failure by the student, and were not thinking about the institution's responsibility for dropouts. It's true that students can fail: but it is also true that the school can fail.
We wanted to address the vertical nature of the relationship between professors and students, and the educational model more generally. Our educational institutions fill students with rote material for no reason. You have a case where a graduating student who has passed all his medical entry exams and practical tests only to discover that he forgot to take a certain course in university and therefore can't become a doctor until he passes it: well, that case makes it clear that he did not need the course, and that calls the whole education into question.
These were the things we wanted to fight for in our Vice Ministry of Higher Education. We tried to get the educational institutions to sign on, and we failed. We fought, and failed. The fight was taken up for a Ministry of Higher Education instead of a Vice-Ministry, which would give us more power to try to bring about our changes. That Ministry was created in 2002. At the same time, President Chavez floated the idea of a new university.
This would be the fourth new university created since 1998. The first was the Maritime University of the Caribbean, which was created by a merger of a technical institute and a post-graduate research institute. Second was the Armed Forces University, which was also a fusion of the existing Army college with new elements. The Universidad Sur del Lago in Maracaibo was a semi-private university that was abandoned by the private owners and was living on government subsidy without any public input or public service element. So the existing private school was closed and the project was started over as an experimental university. And last is our university, the Bolivarian University of Venezuela.
I was commissioned by the new Minister of Higher Education to work on the project. We had an expert on curriculum, an expert on academic policy and the dropout issue, and two other education experts on the commission. We worked from January to March of 2002 and made our preliminary report in March.
Our objectives were to break with the fragmentation of knowledge and the university structure of faculties, schools, and departments. We wanted to pay attention to the holistic development of students. Traditional universities produce depoliticized professionals who see themselves as using technical skills but do not have any sense of social responsibility. We want to contribute to the reconstruction of our society. We want to create professionals with a sense of public service.
In terms of disciplines, we wanted to consider disciplines that have been neglected and are urgent priorities for the country. The three main disciplines are environmental management, social management (which is not just sociology or social work, but a complete formation including anthropology, sociology, and psychology), and social communication (including journalism and mass communication).
2002 was a very difficult year. The military coup happened in April. It was immediately followed by the 'national strike' and the economic sabotage. We had beaten these attacks by March 2003. But that period slowed our work down.
Podur: How did the University come to be located at the PDVSA offices?
Castellano: Over that period there were debates about where the University would be located. The original plan was to have it in Miraflores, in the Presidential palace itself. When we had first conceived of the university, the idea of having a university there seemed like a good way to reclaim what used to be a very remote, sealed off place. But after the coup, Miraflores became a very public space. Any time there was any threat or uncertainty, the people would gather at Miraflores. There was no way to have a university there. The next proposal was to have it in the interior of the country, to try to fight the centrality of Caracas. But in 2003, when we won the PDVSA battle, there was a cleanup of PDVSA. We discovered there were these huge office buildings where there was nothing going on. The Minister of Mines and the Minister of Education decided to give the buildings to us. When we got here, we discovered all these offices. It's been some time since these buildings were cleared out, and PDVSA has recovered. What were the doing in here?
So once we had the buildings, we finalized the project in 2003. In July the National Council of Universities was approved. The Council consists of the rectors of all the universities of the country, though the public institutions have a full vote and the private institutions have a consultative vote. There is also Ministry, National Assembly (Congress), and student representation. Under the classification of the National Council, our school is classified as an 'experimental and autonomous' university. Personally, I think all schools should be experimental and autonomous. The 'autonomy' of universities has to do with the old rules of classification into faculties and schools: but 'experimental' schools are allowed the flexibility to propose their own organization to the council. Because we are 'experimental and autonomous' we have our own structure, which was approved by the council in July 2003. The university was inagurated on July 22 2003. In October, the Maracaibo campus was inagurated (housed in what used to be a private university), and in November a third campus was inagurated in the Ciudad Bolivar (in buildings formerly used by the Corporacion Venezolana de Guayana).
Podur: Can you expand on the educational philosophy behind UBV?
Castellano: It is founded on the constitution. The fundamental principles are the same as the constitution: social justice, participatory democracy, solidarity, diversity, and Latin American integration. We also talk about the '5 equilibria': economic, social, political, international, and territorial. But our work is also founded on international principles.
In 1998, UNESCO published documents in Havana with principles for educational transformation. These were reiterated in Paris in 1999, and ratified again in 2003. The principles are equity, quality, relevance, internationalization, and contribution to society. UNESCO's principles are based on a body of academic work in anthropology and the sociology of knowledge. They show the need for modern universities to change their thinking, to recognize the cross-disciplinary nature of work, and advance to trans-disciplinary work. This implies new forms of organization, alternatives to the 'faculty' mode, that enable encounters between sciences and the humanities, that recognize the human center of education. When a professional acts, her actions have an effect on human beings. So professionals must come to understand the human consequences of their decisions. This implies a change in the process of learning, and some really fundamental questions: why teach? Why are we trying to form professionals? What does a professional in this country or in this world, need to know?
We've answered some of these questions in our curricular models. We will prove that you can have quality and equity in education. We will form holistic professionals who are citizens. They will learn ethics, social responsibility, respect for a Latin American and Caribbean identity, solidarity, respect. The professional produced by this institution will work for the transformation of society. She will be a critical thinker who can stimulate others and generate questions. Our curriculum is based on 'axes' of education. Any plan or program of study – say an engineering or teaching professional program – is your 'professional axis'. But you also have a cultural axis, a political axis, ethical axis, aesthetics axis, a social-community interaction axis where you work directly with sectors of society outside of the university from the start. That's the curriculum. We have a 4-year bachelor's degree program, with an option of exit with a diploma after 2-years as a technician with concrete skills and practical experience as well as an academic background suitable for continuing study later on. We have a 5-year medical degree program with no such exit option.
As mentioned before, the dropout problem is one we pay serious attention to, with a full department dedicated to working with professors and students to watch for potential problems. This requires a new model of what professors are supposed to do: a professor is not just someone who gives classes. She is the motivator for a student to learn. She should help the student find his talents, abilities, and limitations. She should give the student options. Remember our doors are open: 77% of our students come from poor backgrounds, 17% from the lower middle class. These are students who have a lot of barriers in front of them: family problems, violence, difficult lives. Our mission is to give them tools and help them become citizens who can listen, speak, ask, read, understand, and solve problems as citizens, without violence. We are already making major advances in these spheres.
Podur: How do you incorporate this educational philosophy into the structures of the institution and the decision-making process?
Castellano: We are different from most universities in that most of the people on campus are professors and students. There are relatively few administrative and other staff. One way we try to help students from popular backgrounds stay in school is by providing food, transportation, and health services – doctors, psychologists, social workers, vocational guidance services, are at the students' disposal. We have a system of scholarships. We have a whole department of sports and athletics, to enable students to study and do sports. We still need a lot of investment: we inherited the buildings and the furniture but these were office buildings – we are still equipping the laboratories.
In terms of organization, we have an executive council for day-to-day administration – we have a rector, a vice-rector, an academic director, a general secretary. We do not have faculties, but we have 'academic fields' with directors. The highest authority is the directive council, which will have professors, staff, students, and government representatives. There are also academic councils, with academic directors, campus councils for each campus, and an off-campus advisory council with people from the community.
Podur: Some questions for comparison with the North American university experience. In North America, academics are under strong institutional pressure to adopt a research emphasis. The result is that there are universities that have 'good reputations' because they have good researchers, and universities that are lower-prestige because they concentrate on teaching. The situation is the same for professors: prestigious professors spend most of their time on research. Those who spend time and energy teaching are less respected. Will UBV be more of a teaching university than a research university?
Castellano: We are designed to be a center of higher education, including research. We have post-graduate programs and research. But we also want to integrate research into the undergraduate program. Professors in the 'academic fields' should be producing research that nourishes their teaching. Research and publishing is definitely part of a professor's work here, and research nuclei should include students. Undergraduate students will be linked to advanced research centres as part of their undergraduate education. We do not want that separation between the professor who publishes and the one who teaches.
Podur: Another issue in North America is the distance between professionals and workers, between the university-educated and those who are not university-educated. Educational access is important, but how do you avoid just creating a bigger elite that is separated from and above the population? How do you break down the distance between the university and the community?
Castellano: Of course it cannot just be the university that does this. But the explicit goal of Mission Sucre is to provide access to higher education to the whole population. Obviously this cannot be done simply by creating more and more universities – that is why we want an integrated national system.
Speaking just of UBV, one of our programs is called the 'Universidad Para Todos' (University for All). Under this program we open the university up to the community, who can attend talks, courses, and events. We have open courses and tracks of courses.
In 2002, I wrote a paper where I argued that the third world countries, the 'developing countries', have a competitive advantage in the global economy, and that is our youth. Our populations are very young. The first world countries have old populations. We have a competitive advantage with a very young population. The question is, how can we develop this advantage? If we can get the majority of these youth higher education, we will have a huge advantage over this small, old, educated minority in the first world.
Podur: Now there is a thought that professionals in the first world would find very threatening!
Castellano: Not just in the first world! Here, too!
Podur: I can imagine the counter-argument immediately. The first one that a first world professional would provide is this: there aren't enough resources to educate the majority of third world people, but even if there were, you would just be preparing them for educated unemployment, because there certainly are not enough professional jobs to employ the masses of the third world.
Castellano: Is the point of a university education to prepare a youth for a job? No. It is to teach a student to think. It is, moreover, to teach a student to learn and to use that learning in the world.
We have always said that education is not just to create professionals. Education is much more than that. Knowledge is power, and more people with knowledge empowers the whole population. Educating women empowers not only the women educated, but the whole population. Creating critical thinkers, a population of intellectuals, is a much more profound project than just preparing people for jobs.
This country, this world, is changing and will continue to change. Your counterargument about 'jobs' assumes a static world. We have a model of development in this country that demands a new kind of professional. If the government is trying to diversify the economy, these new professionals will have a place in the development of the country. And I am willing to bet that there will be plenty of work for the professionals we create. I am not talking about jobs. I am talking about work. Those are two different things.
Maria Ejilda Castellano is the rector of the Bolivarian University of Venezuela. Justin Podur is a writer and activist. He visited Venezuela in August 2004 to cover the recall referendum and social movements.