Referendum brings 'revolution' mixing free markets with social welfare
Nearly six years into his presidency, it is still unclear where Chavez intends to take his "revolution." So far, his reform project seems to be a blend of social welfare and grassroots civic participation, with a strong dose of free-market economics.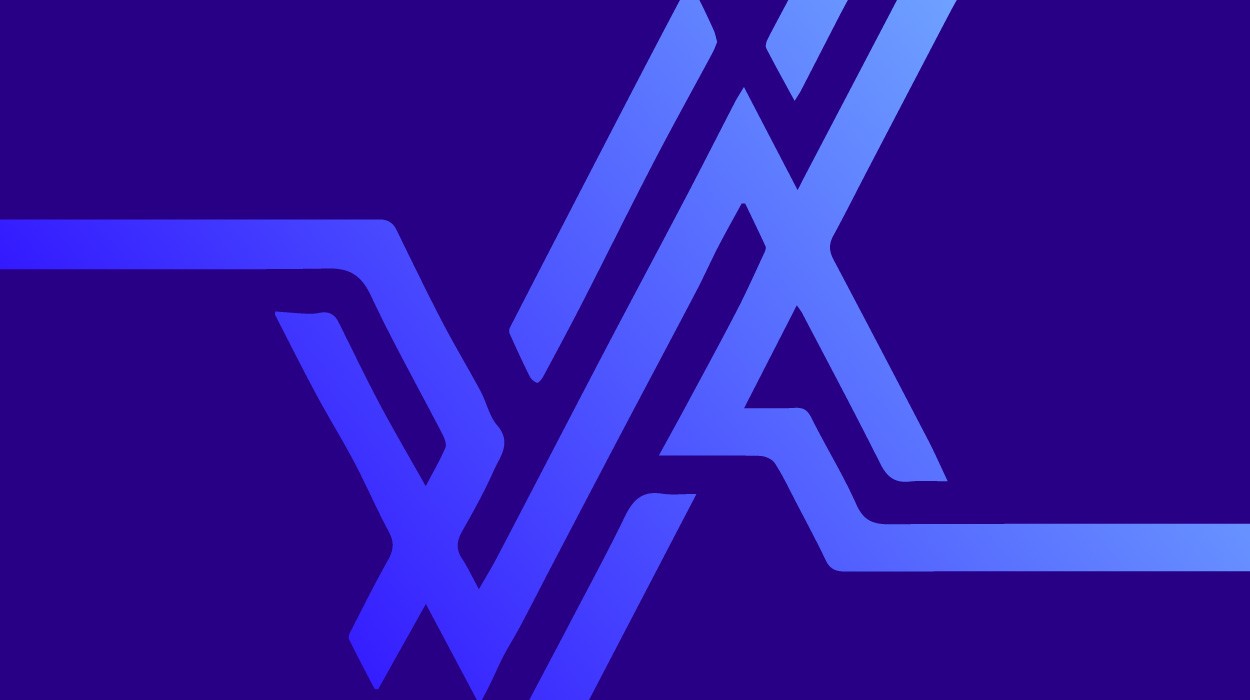 CARACAS—Asked what she thinks of President Hugo Chavez, Maria Concepcion Enriquez blushes. "Magnificent," says Enriquez, 67, from her orange-brick and corrugated-metal house perched in this hillside slum, or barrio. Like many of the poor people who live in El Saman, one of hundreds of barrios in Venezuela's capital, the retired seamstress and domestic servant adores Chavez — and for more than one reason. She buys discounted food at government-subsidized markets, is paid frequent visits by a Cuban doctor who has been living in her neighbourhood for a year as part of a new public-health program and receives a stipend of about $110 a month to study for her Grade 6 diploma. After graduating, she proudly announces, she will enrol in a two-year high school equivalency course Chavez recently launched. But none of this compares with the thrill of receiving property title to the land she squatted on 37 years ago. "The president told me: The day I sell my house, I'm going to have money, because the land and everything on it is mine," says Enriquez, who has used the title to obtain an interest-free government loan of about $1,370 to replace part of her roof. "In my whole life, he's the first president who understands our necessities — those who have the least, the poor. He's given us everything possible so we can live a little better." To his supporters, Chavez is a visionary leader who has given a voice to the nation's poor majority while providing a model of social justice and participatory democracy for the developing world. To his detractors, the president is at best a populist demagogue whose policies have led to increased unemployment and rising crime rates, and at worst a strong-armed cohort of Cuban leader Fidel Castro bent on converting Venezuela into a socialist dictatorship. What both sides can agree on is that, with oil prices at an all-time high, the economy expected to grow upward of 10 per cent this year and the opposition left trampled after Chavez won more than 59 per cent of the vote in an Aug. 15 recall referendum, the president is in a stronger position than ever to carry out his much-heralded transformation of Venezuelan society. Some analysts say that Chavez, riding high on his victory, is now poised to become the leading figure in a growing push in Latin America away from a U.S.-promoted model of unbridled free markets and representative democracy, and toward some sort of alternative. With his domestic troubles dissipated, all eyes are on Chavez as he puts that alternative, if it exists, to the test. "Chavez is leading a historical shift in Latin America toward a new kind of society that fuses emancipation of the poor with authentic democracy, which is what the U.S. is supposedly talking about but never actually does," says Larry Birns, director of the Washington, D.C.-based Council on Hemispheric Affairs. "He can perform an extraordinary service to political science if he survives long enough to provide us with the experiment that was denied us by the overthrow of (former Chilean president Salvador) Allende, which is the fusing of a mixed economy with an absolutely functioning democracy." Nearly six years into his presidency, it is still unclear where Chavez intends to take his "revolution." But so far, despite being characterized by some as Cuban-style socialism, his reform project seems to be a blend of social welfare and grassroots civic participation, with a strong dose of free-market economics. In the past 18 months, the government has launched a gamut of social programs directed at Venezuela's poor, many of them with assistance from the Cuban government. They include subsidized food markets and soup kitchens, health clinics run by Cuban doctors, dentists and ophthalmologists, and an array of education programs, ranging from literacy classes to university scholarships. But there has been no attempt here to confiscate private property or create state-owned enterprises. Instead, the government is handing out property titles to hundreds of thousands of slum dwellers and offering micro-credits to small-scale entrepreneurs, measures that have been championed by free-market economists as keys to reducing poverty in developing nations. Meanwhile, oil money is gushing into the country like never before, helped by the record prices and continued inflow of investment from multinational companies such as Exxon Mobil, ChevronTexaco and ConocoPhillips. And despite American antagonism toward Chavez — Bush endorsed a short-lived April 2002 coup attempt against him after it occurred and the U.S. Congress has financed opposition groups through the National Endowment for Democracy — Venezuela remains the fourth-largest supplier of crude oil to the United States. "That this is a Cuban-style project is an exaggeration," says Patricia Marquez, academic director at the IESA business school here and a weekly columnist for leading opposition newspaper El Nacional. "Part of the confusion is, it's not clear because we've got I don't know how many thousands of Cuban doctors in the barrios and the doors are wide open to all the multinational oil companies. We're selling oil to the United States, and at the same time giving it to Fidel." According to Miguel Perez Abab, president of Fedeindustria, an organization that claims to represent 4,600 small- and medium-sized businesses, support for Chavez among the group's members soared from 37 per cent in 2001 to 78 per cent in 2003.
Abab praises several measures, including the creation of four new lending agencies that specialize in granting micro-credits and a law passed in 2001 requiring private banks to dedicate 3 per cent of their portfolios to micro-finance.
"This government without a doubt has given more support to small- and medium-sized companies than any other since Fedeindustria was founded 30 years ago," says Abab. "The amount of micro-credit has increased exponentially …. This is no communist or socialist model. It's simply a government that is recuperating the role of the state."
Meanwhile, under the radar of the domestic media, the government has been steadily handing out property titles to urban slum dwellers, most of whom have squatted on state-owned land in recent decades.
According to Ivan Martinez, who is heading the project, around 40 per cent of Venezuela's 25 million people do not hold title to the land they live on.
Martinez says the government has handed out more than 35,000 such titles, with the goal of granting more than 530,000 by 2006.
The hope is that the granting of the titles will lead to improved services, urban planning and access to credit.
It is a gargantuan task, involving many houses in the slums of Caracas that have three or four storeys and are built precariously on sloping terrain cut by twisting alleyways, precipitous staircases and narrow dirt paths.
Similar programs have been adopted in Latin America, but what is novel in Venezuela, says Martinez, is that those who know the neighbourhoods best — the slum dwellers themselves — play a central role in the process.
Communities can obtain their titles only after they have formed land committees, which must help conduct a census of their neighbourhoods and actively participate in surveying their properties.
Says Martinez: "The state just wouldn't have the capacity to do all this if it weren't for the participation of the communities."
In many cases, the land committees have evolved into community organizations that have taken a leading role in carrying out other government programs that depend heavily on grassroots participation.
For example, health committees have been formed to work with the Cuban doctors, finding them host families, building them clinics and helping them distribute vitamins or run disease-prevention campaigns.
In a program launched this summer, the government donates food and cooking equipment to five volunteers who cook lunch six days a week out of their homes for 150 children, pregnant women, elderly and handicapped people, and those in extreme poverty.
In exchange, the volunteers receive free food for their families.
The literacy campaign and high-school equivalency courses are run out of people's homes and taught by locals, who are paid $110 monthly stipends.
"People aren't just receiving the benefits of these programs, they have become part of these programs," says Miguel Barreto, 32, a social worker in La Vega barrio who deals with Caracas land committees.
"The previous governments had similar programs, but all the resources were controlled by politicians. The difference is that many of the people on the ground here don't even belong to any parties."
Like many pro-Chavez activists in the barrios, Barreto is harshly critical of the president's party, the Fifth Republic Movement, and he considers some of the high-ranking officials surrounding Chavez to be corrupt and incompetent.
Other long-time social workers and experts question the sustainability of the president's programs.
"The government is creating a fictitious economy that will function as long as there's oil money," says Armando Janssens, a Catholic priest and founder of BanGente, a bank dedicated entirely to micro-credits.
"And what happens to these programs when the volunteers wear out? There's a lot of enthusiasm and money, but little capacity and no institutional structure in order for these programs to be maintained."
Janssens says the public entities giving micro-credits operate more like welfare agencies than banks.
Other critics charge that the government's ostensibly market-oriented programs are token efforts and that the bulk of public investment amounts to little more than subsidies to the poor in exchange for political support.
For his part, Chavez has announced "a deepening of the revolutionary process" and a "new stage of the revolution," although he did not explain what this would entail.
"In the short term, all these measures are excellent, but where's the plan for the medium and long term?" says Marquez.
"Until now, Chavez has had the excuse of the external enemy, the opposition. Not any more.
"Now, all eyes are on him. What is he going to do?"
---
Reed Lindsay is a freelance reporter based in South America.