Venezuelan Report Discredits US Government, Advises Regime Change
Reports written by organisations like Crisis Group and Human Rights Watch are not aimed at helping the Venezuelan people, but rather are part of the US's attempt to intervene in and disrupt the Bolivarian revolution.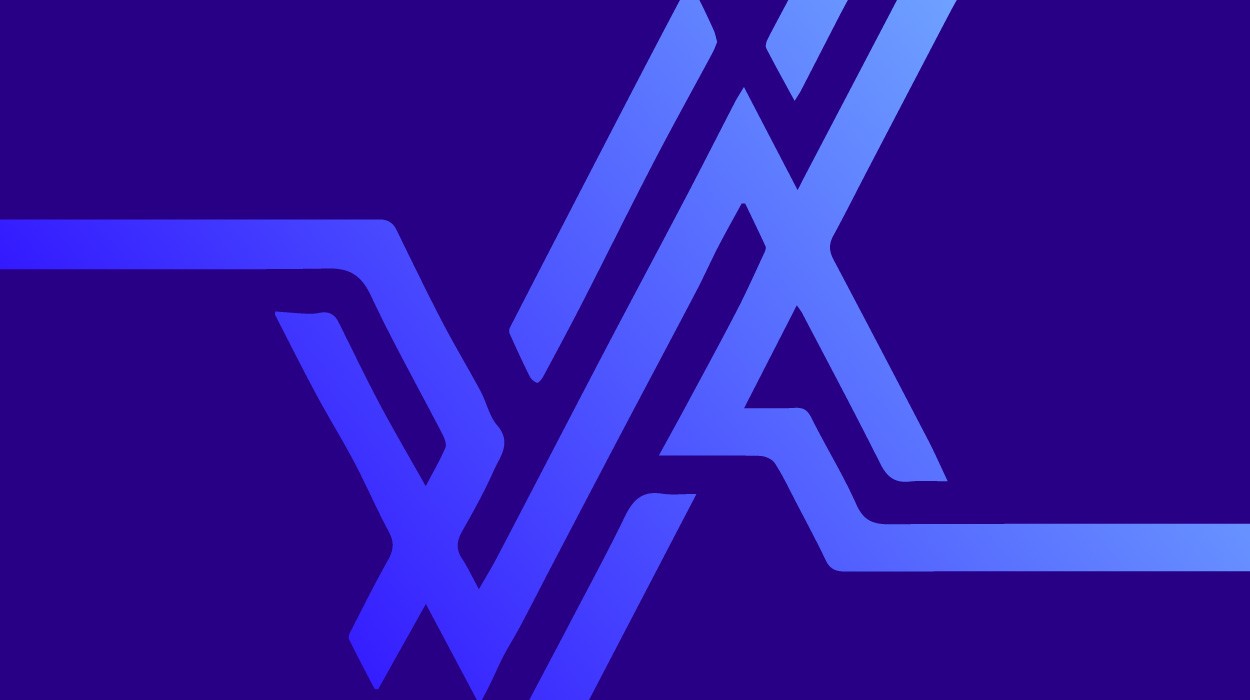 Mérida, August 30th 2011 (Venezuelanalysis.com) – It's hard to imagine a group of red t-shirted Venezuelans catching a plane to New York or Washington and conducting an investigation into the state of the US health care system, its education system, or its police brutality. And the reason it's hard to imagine, isn't because the U.S government isn't in fact a regime, or that it doesn't have a gamut of long-term disgusting, anti-people policies, but because Venezuela would never meddle in another country's internal affairs.
Not only does the government here have its hands full with national initiatives, programs, campaigns, and problems, but it is also among the numerous "third world" countries of Latin America, Africa, and Asia who know foreign intervention all too personally. The plaza Bolivar in every single city and major town is testimony to how much Venezuela (as a people) values its own independence and sovereignty, so it's not about to violate that of another country.
Unfortunately, the U.S and other Western powers regularly violate other countries, and not just with bombs. In order to manipulate other countries' internal economic and political situations to their own benefit, they are also using more subtle and camouflaged methods, such as the media, movies, "aid", and lengthy "reports" and statements by supposedly non-partisan "human rights" groups, such as those by Human Rights Watch and the International Crisis Group.
Human Rights Watch puts out an annual "report" on the rights situation in Venezuela, and the International Crisis Group circulated a report this month on the level of violence here. While the content of these reports is interesting, as well as de-contextualised and distorted, it is the very premise and the reason for writing them that is the problem.
Donning their suits and human rights discourse, the writers of these reports are a cocktail of pompous arrogance and racism. They believe they have more moral authority than people and organisations within Venezuela to analyse its social and economic situation, and to tell the Venezuelan government what to do. They judge other countries according to their own cultural and economic values, using the U.S as an extremely inappropriate yardstick of "democracy", and seeing neoliberalism as the epitome of freedom and rights. In Venezuela, their main aim is to discredit the alternative society it is trying to create, its ideology, and to disrupt and disturb its revolution. It's revolution, not theirs.
International Crisis Group
Silke Pfeiffer, project director of Crisis Group in Bogotá (who was also, interestingly, an international development consultant for the World Bank), speaking on an Al Jazeera news debate program "the Stream", argued that the Crisis's Group's report criticising the Venezuelan government's handling of the crime situation here, was "not political".
"Let's keep politics out of this," she said.
Yet, despite describing itself as an "independent, non-profit, non-governmental organisation" "working to prevent conflict world wide" (oblivious to the fact that the U.S is one of the main protagonists of deadly conflicts), the Crisis Group is anything but impartial.
According to its own website, charming people such as Bill Clinton, Condoleezza Rice, and Colin Powell have all praised it. Its board is chaired by Thomas Pickering, former U.S. Ambassador, and Shell and Chevron are on its International Advisory Council. 54% of its funding comes from governments, 26% from institutional foundations, and the rest from individual and corporate donors.
Donors include; the Australian Department of Foreign Affairs and Trade, various foreign ministries- mostly from Western countries, the UK Economic and Social Research Council, and the United States Agency for International Development, USAID.
USAID began financing the opposition in Venezuela in 2002. According to lawyer and journalist, Eva Golinger, its "sole intention [here is to] aid in President Chavez's removal from power". It has channelled millions of dollars into "political parties, organizations and private media entities linked to the opposition, helping them to grow and unify, and providing strategic advice, support and resources for their political campaigns." But USAID did not have authorisation to operate in Venezuela and at the very end of last year, after the National Assembly passed a law prohibiting foreign funding of certain political activities, it moved its operations to Miami.
Demonstrating its neoliberal and US-centrism, in its 2009 report on Venezuela, the Crisis Group criticised that the Chavez government had "progressively abandoned core liberal democracy principles guaranteed under the Inter-American Democratic Charter and the American Convention on Human Rights."
Its "Violence and Politics in Venezuela" report, published 17 August 2011, criticises the government's "policy of arming civilians" and Chavez's "inflammatory rhetoric". While the report acknowledges that a "significant part of the [crime] problem has been inherited from previous governments", most of it is focused on criticising the current government, based largely on opposition media sources.
The report expresses concern that the people's militia could try to solve "political differences" outside the framework of the law, showing the group's complete ignorance of the nature of Venezuela's laws, which encourage grassroots power and community based resolution of problems. It makes this criticism despite the fact that there has not been a single incident of the people's militia solving things through "deadly force", but it does not mention the large landowners' constant use of hired killers to repress the land movement. Of course the group is biased and has political motivations.
Human Rights Watch
In its latest diatribe, not a report this time, but a statement to the media, Human Rights Watch (HRW) demanded yesterday that "President Hugo Chavez's government provide protection for an activist who had to flee Venezuela after being threatened for alleging human rights abuses in prisons." The implication of course, is that the Venezuelan government maltreats "human rights activists", in this case, Humberto Prado, who contends to work for prisoner rights.
According to HRW, Prado left Venezuela in June after receiving "numerous threats following his condemnation of the government's handling" of prison riots that month, and he returned to Venezuela on 27 August.
HRW literally tries to tell the Venezuelan government what to do: "The Venezuelan government should promptly adopt concrete measures to comply with an Inter-American Court order to protect Humberto Prado," and criticises the government for responding to Prado's criticisms. That is, according to HRW, some are allowed to criticise and others are not.
In its statement, the HRW does not mention any context surrounding the prison riots, nor any of the criticisms made by the Venezuelan government.
According to Venezuelan left wing talk show host, Mario Silva, Prado was in league with the 2002 coup supporting news channel, Globovision, trying to use the prison conflict to create destabilisation, one of the opposition's key strategies to delegitimise and bring down the current government.
Silva said that Prado "runs the prisons", while another VTV journalist, Alberto Nolia, said Prado had been "in prison for mugging, armed robbery, and homicide. He formed a relationship with a famous prison director [in the 80s], Dunia Farias, and she got her boyfriend to get Prado a presidential pardon, and from then on he has lived off the trafficking of inmates".
Responding to Prado's criticisms of the government's handling of the prison conflict, Nolia said, "The government has done everything it can in this issue, it took the difficult path, because the easy path would have been to shed blood …that's very easy. The government could take El Rodeo [prison] in half an hour if it wanted, like they would have done in the United States, but that would have cost two or three hundred lives, and that's what the [Venezuelan] government is trying to avoid.
Like Crisis Group, HRW has a specific agenda of delegitimising one the few governments in the world that puts people first. In 2008, the author of HRW's 236 page report on Venezuela that year, Jose Miguel Vivanco stated, "We did the report because we wanted to demonstrate to the world that Venezuela is not a model for anyone…"
Over 100 experts on Latin America criticised the report, titled, "A Decade under Chavez: Political Intolerance and Lost Opportunities for Advancing Human Rights in Venezuela", saying it didn't "meet even the most minimal standards of scholarship, impartiality, accuracy, or credibility".
HRW's annual reports on Venezuela are decontextualised, they completely ignore the positive changes here and constantly refer to the so called "clamp down on freedom of expression" – never mentioning the blooming grassroots and community media, nor the massive increase in access to free internet and other media. It picks the "crimes" that suit its purpose.
It's not up to US funded organisations to "fix" Venezuela
The funny thing about the Crisis Group and HRW reports is that despite their hundreds of pages and interviews and money invested in "research", and so on, they actually aren't saying anything new. Almost all of the recommendations made by Crisis Group (police reform, visible security operations etc) are actually already being implemented, and the government itself has publically made some similar self criticisms, years ago.
Beyond that, the report's observation of police corruption and problems in the judicial system are facts known, and felt, by the average, non-suited, Venezuelan. The government and the Venezuelan people are not stupid and do not need these reports to tell them how things are. Also, because of increased political empowerment, grassroots participation, and legal rights granted to organised communities, movements, and media, there is much less political apathy here, and most community and movement leaders can very articulately explain the causes of crime at a national and local level.
Further, more importantly than creating pompous reports, "paja" as Venezuelans might say – pure blah blah and no action – many communities here, often together with the government, are solving their own problems. In my communal council we have a plan for how we want to combat crime, alienation, and "ocio" (idleness that we believe is a large factor in drug abuse) which involves fostering community participation, solidarity, and culture.
Ultimately, sovereignty and real democracy involves people organising to solve their own problems. If foreign organisations want to "help" they should do that working with the movements, communities, and people, not from above them.