White Collar Criminal Francisco Illarramendi: Another Pawn in the Anti-Venezuela Campaign
Some of the Venezuelan opposition and international media are using the case against U.S-Venezuelan citizen Francisco Illarramendi, who has pled guilty to a huge Ponzi scheme that included the use of millions of dollars from a PDVSA workers' pension fund, to try to imply that the behaviour is supported by the Bolivarian revolution.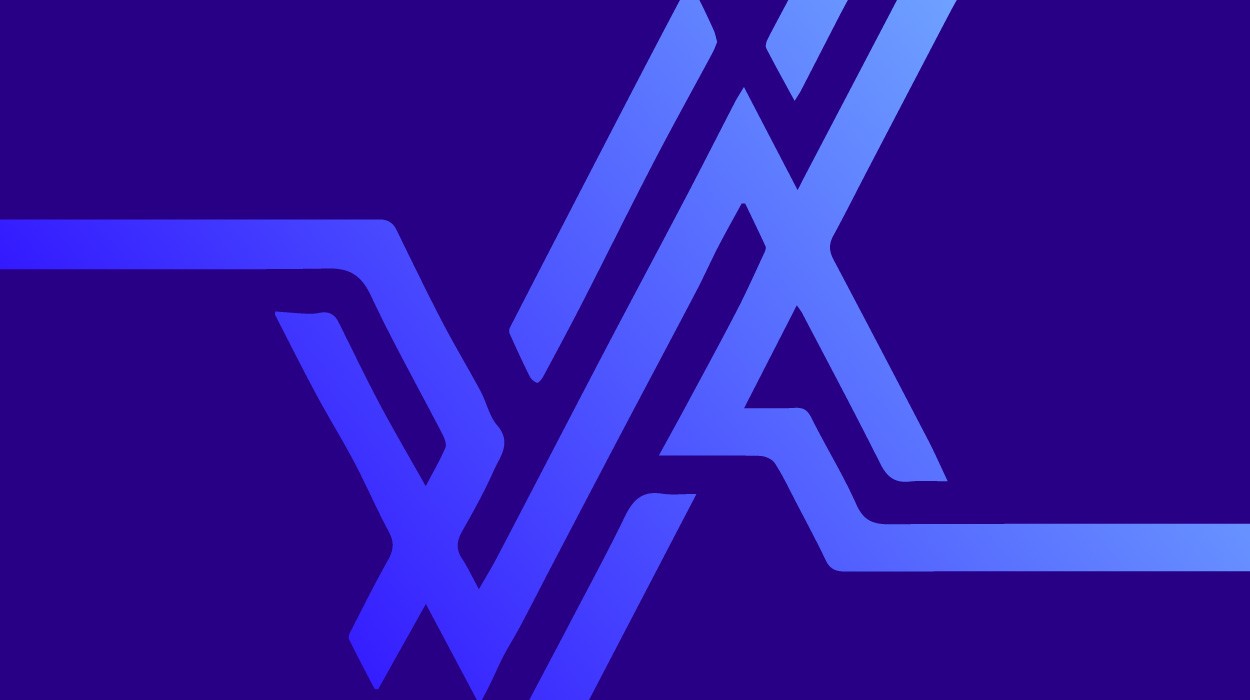 U.S. lawyers involved in the case against accused dual U.S. and Venezuelan citizen white collar criminal, Francisco Illarramendi, have requested a three-month extension so as to fully uncover the extent of his illegal financial investment schemes that include millions of dollars from a workers' pension fund of Venezuela's state-owned oil company, Petroleos de Venezuela (PDVSA). Though some in the Venezuelan opposition have used the case to suggest fraudulent behavior within government circles, PDVSA President and Venezuelan Minister of Energy and Oil, Rafael Ramirez, recently announced the Chávez administration's full intent to sue Illarramendi and recover funds frozen by the U.S. government in the legal process against him.
Francisco Illarramendi, a 42 year-old living (now detained) in the United States, is accused of enriching himself off the profits made from illegally transferring new investor moneys to pay off earlier investments in an attempt to siphon off successful winnings and cover up failed investments at his private firm, MK Capital Management LLC.
On 7 March 2011, Illarramendi pleaded guilty to two counts of wire fraud, one count of securities fraud, one count of investment advisory fraud, and one count of conspiracy to obstruct justice. He faces up to 70 years in prison.
As described in a U.S. Department of Justice Press Release:
"From approximately 2006 to February 2011, Illarramendi engaged in a scheme to defraud his investors, creditors and the SEC by creating fraudulent documents, including a bogus debt instrument and a phony letter purporting to have been issued by an investment bank, as well as a fictitious asset verification letter falsely representing that one of the hedge funds, the Short Term Liquidity Fund ("STLF"), had at least $275 million in credits as a result of outstanding loans, when Illarramendi and others knew it did not have any such credits. In addition, Illarramendi misled investors, creditors and the SEC about the true performance of the funds, the assets under management by the funds and the transactions being conducted by the funds and related entities."
According to court documents, Illarramendi's MK Capital Management used its access to Short Term Liquidity Fund (STLF) – an unregistered hedge fund responsible for some $540 million USD in assets, 90% of which came from a PDVSA workers' pension fund – to divert millions of dollars into personal accounts and private investments.
As stated by David Bergers, Director of the U.S. Securities and Exchange Commission's (SEC) Boston Regional Office, "Illarramendi treated his clients' money like it was his own, diverting millions of dollars that did not belong to him…He abused his position of trust with his clients and breached his responsibilities as an investment adviser."
In his request for additional time to investigate the crimes committed, court-appointed lawyer John Carney of the New York-based Baker & Hostetler law firm, affirmed "the magnitude and fraudulent nature of the transactions, the lack of meaningful documentation, the involvement of foreign entities, and the sheer quantity of data all necessitate additional time."
Carney has requested he be given until 30 September 2011 to account for all of the money tied to Illarramendi's illegal dealings.
While the SEC has recovered $5.1 million USD so far, the institution estimates the total amount of money lost could reach into hundreds of millions.
In addition to Illarramendi, the U.S. Justice Department, through its Federal Bureau of Investigations (FBI), also detained Juan Carlos Guillen Zerpa and Juan Carols Horna Napolitano. The two are accused of receiving between them a total $3 million USD from Illarramendi to falsify documents so as to calm SEC investigators. They face up to 25 years in prison.
Illarramendi's fraudulent investment operation is commonly referred to as a Ponzi scheme, a process in which investment managers pay returns to separate investors using the investors own money or money paid by subsequent investors, rather than from any actual profits earned. If at any point the amount of moneys invested is less than that expected in returns, the scheme tends to collapse, though in most cases government investigators uncover the scheme before full collapse.
In 2009, U.S. stock broker, investment advisor, and non-executive chairman of the U.S.-based NASDAQ stock market Bernard Madoff was sentenced to 150 years in prison for perpetrating the greatest Ponzi scheme in history. An estimated $65 billion USD was lost.
Venezuela's PDVSA Responds
According to Venezuela's Minister of Energy and Oil, Rafael Ramirez, the Venezuelan government "is following with extreme concern the situation in the U.S. regarding the pension fund of the Venezuelan state-run oil company."
According to Ramirez, the total amount of money in PDVSA's workers' pension funds nears $2.5 billion USD.
On 8 April 2011, Ramirez reaffirmed that the Venezuelan government guarantees all PDVSA workers' pensions – regardless of the final results of the Illarramendi case – and announced that PDVSA has joined other victims of Illarramendi's illegalities in a lawsuit intended to recover the misused funds.
"Those of us at PDVSA, as we have always done, have decided to support the oil workers," said Ramirez. "We will take on the problem, guarantee income, the retirement packages and above all the pensions of the workers, and as a company, we have decided to participate in the lawsuit [against Illarramendi]."
Eudomario Carruyo, President of PDVSA's Administrative Team for Pension and Retirement Funds (APJ-PDV), was the first in Venezuela to confirm – on 14 February 2011 – that the $53 million USD in assets frozen by the U.S. government as part of the Illarramendi Case were in fact part of the PDVSA pension funds.
Carruyo told PDVSA pensioners that the company was working with the U.S. government to "guarantee the transfer of the frozen assets in a rapid and efficient way."
The fact that Illarramendi's MK Capital Management managed the STLF accounts in which PDVSA pension funds were held has resulted in opposition claims that both Ramirez and Carruyo are somehow tied to the Ponzi scheme, a suggestion that lacks any concrete evidence.
"No Relationship of Any Kind" vs. "PDVSA Appointee"
In response to unsubstantiated claims by the Venezuelan opposition that Illarramendi and PDVSA somehow worked together in advancing the fraud schemes, Minister Ramirez has reiterated several times and on national television that the state-owned oil company has had no direct ties to the detained financial advisor since 2004.
"When some in the media refer to him as a PDVSA advisor, they are lying and taking this case out of context," said Ramirez on the Venezuelan television program, 'José Vicente Hoy.'
In a press release issued on 4 April 2011, PDVSA affirmed that the company "maintains no relationship of any kind with [Illarramendi], as has been suggested so as to influence public opinion." The company also stressed that "PDVSA is just one of the victims in this case, which also includes private economic groups in Venezuela."
Soon after the Illarramendi Case began making headlines, members of Venezuela's anti-Chávez forces began using the Venezuelan-American's illegalities to claim fraud within government circles.
The day after Illarramendi pled guilty in a U.S. court, opposition legislators at Venezuela's National Assembly called for full investigations into what they claim to be PDVSA's "appointing of Illarramendi to administer the pension funds," citing no concrete evidence to back their claim. Opposition legislators Ismael García and Julio Montoya called Ramirez a "liar" for not recognizing Illarramendi's "direct links to PDVSA," again, without any evidence.
On 15 March 2011, the same opposition legislators again attempted to bring the Illarramendi Case to the floor of the National Assembly for discussion, a proposal that was thrown out by legislators from the majority seat holding United Socialist Party of Venezuela (PSUV).
Opposition media outlets have also tried to suggest the Venezuelan government was somehow involved in the Illarramendi Ponzi scheme. In one example, published by Tal Cual Digital, writer José Suárez Núñez referes to Illarramendi as "PDVSA's representative in the United States" though later in the story Núñez recognizes the investment manager last worked for PDVSA in 2004 – before the Ponzi scheme began.
In another example, the Spanish-language internet source of economic analysis, VenEconomy, published an editorial entitled Those Who Authorized Him Are to Blame. In it, the writers call on both Rafael Ramirez and Eudomario Carruyo to explain "why Illarramendi was given full discretionary powers to 'administer' the money from the Workers' Pension Fund without any supervision or control and with no audit." They neglect to mention that PDVSA's investments in Short Term Liquidity Fund (STLF) – though questionable in terms of placing workers' pensions into a U.S. economic market with ever-growing risks of further collapse – is not the same as directly contracting Illarramendi to "administer the money from the Workers' Pension Fund."
Some media outlets have even suggested that $23 million USD invested by Illarramendi in an Oregon-based nuclear energy company is somehow connected to the Venezuelan government's proposal to develop nuclear energy in Venezuela – a program that Venezuelan President Hugo Chavez suspended at the start of the nuclear crisis situation in Japan.
To Be Continued…
Given the ongoing international media campaign to discredit the Bolivarian Revolution in whatever way possible, the case of Venezuelan-American Francisco Illarramendi is sure to come up again and again. As soon as accused Venezuelan drug-trafficker Walid Makled is extradited to Venezuela, and his case looses its demonising potential, or when the opposition figure Leopoldo López – banned from holding public office in Venezuela for acts of corruption while he worked at PDVSA – wins (or loses) his case at the Inter-American Court, or perhaps when opposition student groups in Venezuela run out of excuses to hold hunger strikes in front of international agency offices in downtown Caracas [See: Organization of American States (OAS) and/or UN Development Program], the Illarramendi Case is likely to reappear.
And of course, without defending PDVSA's decision to invest in an ever-unstable U.S. stock market, one must distinguish between a corrupt white collar criminal and a government doing everything possible to improve the average Venezuelan workers' quality of life.