Distorting Iranian-Latin American Relations
According to an article in the Israeli daily Haaretz entitled "Iran, Venezuela plan to build rival to Panama Canal", the current border dispute between Costa Rica and Nicaragua—in which the former country has accused the latter of sending military troops into its territory along the San Juan River during a river dredging project—is a "trial balloon" for a new Iranian-funded "'Nicaragua Canal' linking the Atlantic and Pacific oceans."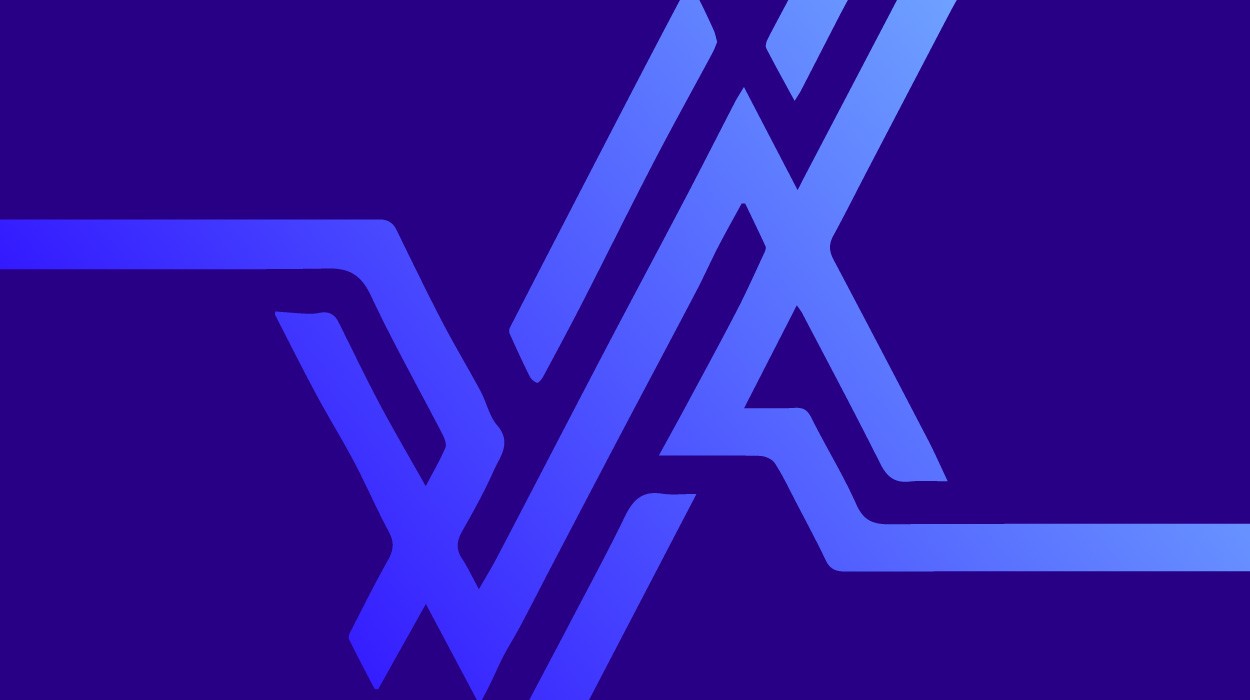 According to an article in the Israeli daily Haaretz entitled "Iran, Venezuela plan to build rival to Panama Canal", the current border dispute between Costa Rica and Nicaragua—in which the former country has accused the latter of sending military troops into its territory along the San Juan River during a river dredging project—is a "trial balloon" for a new Iranian-funded "'Nicaragua Canal' linking the Atlantic and Pacific oceans." The article takes care to specify that Costa Rica is "a country without an army" but does not suggest whether the announcement earlier this year regarding U.S. naval militarization of the Central American nation might also have constituted a trial balloon for something.
While the article goes on to state that "[t]he plan has aroused concern in Washington, and the U.S. has started behind the scenes efforts to foil it," this information is curiously juxtaposed with other details such as that "[a] U.S. State Department official told Haaretz's Washington correspondent Natasha Mozgovaya on Wednesday that the U.S. is not aware of any plans to build a new canal in Latin America".
Iranian "penetration" in Latin America has in recent years become a pet issue of Israeli Foreign Ministry officials and American neoconservative pundits, many of whom take offense at the perceived failure of the U.S. government to adequately appreciate the security threat posed by, for example, the inauguration of a weekly flight from Caracas to Tehran with a stop in Damascus. Never mind that flights from Latin America to Israel resulted in crimes such as the 1983 training of future Colombian paramilitary leader Carlos Castaño Gil in that country.
The 1992 and 1994 bombings of the Israeli embassy and the Jewish cultural center in Buenos Aires are often invoked as evidence of what unchecked Iranian power in the hemisphere can lead to. Argentine prosecutors claimed the latter bombing was planned by Iran out of revenge for Argentina's cancellation of nuclear technology contracts. As investigative historian and journalist Gareth Porter points out in his thoroughly researched report for The Nation, however, a head official from an Argentine nuclear firm confirmed that negotiations to resume cooperation with Iran continued throughout the period in which the bombings occurred and that it appeared the outcome would be favorable to Iran. This raises the possibility that revenge may have instead been the priority of a non-Iranian party.
Countless other manifestations of Iranian penetration and its accompanying dangers have been highlighted by "concerned parties". These include:
*the presence of Iranian embassies in Venezuela and Bolivia. It is not clear why these are inherently more threatening than Iranian embassies in the UK and Canada.
*the option to study Farsi at Venezuelan universities. This threat has been publicized by Ely Karmon, Senior Research Scholar at the Institute for Counter-Terrorism in Herzliya, Israel, who has also warned that a number of Iranian engineers have learned basic Spanish and that Iran may deploy long-range missiles in Venezuela at the request of President Hugo Chávez.
*an alleged collaborative plan between Hezbollah, the Iranian Revolutionary Guard Corps, and Venezuelan airport workers to capture Jewish travelers in South America and smuggle them to Lebanon. Knowledge of the plan is attributed in a Los Angeles Times article to "a Western anti-terrorism official" who does not explain why the one-stop flight to Tehran is not thus a nonstop to Beirut.
*the fact that Iranian President Mahmoud Ahmadinejad spent more time in Latin America over a 12-month period than then-U.S. President George Bush, a statistic revealed by Andres Oppenheimer of the Miami Herald, who does not speculate that it might be more indicative of Bush's travel habits.
*Venezuelan and Bolivian plans to supply uranium to Iran, confirmed by "secret Israeli government reports" and by former Manhattan district attorney Robert Morgenthau, who writes in the Wall Street Journal: "According to a report published by the Carnegie Endowment for International Peace in December of [2008], Venezuela has an estimated 50,000 tons of unmined uranium". What the report actually says, however, is that "[f]ormer Venezuelan officials have estimated that Venezuela could have 50,000 tons of uranium, although this amount has not been reliably assessed".
*a Venezuelan scheme to create an indigenous version of the Iranian Revolutionary Guards, revealed by former Costa Rican ambassador to the U.S. Jaime Daremblum of the Hudson Institute in his dispatch entitled "An Iranian Satellite in Latin America".
*Iranian acquisition of Venezuelan corn-processing plants, which is merely one of many alerts sounded by Norman A. Bailey, former Mission Manager for Cuba and Venezuela under Director of National Intelligence John Negroponte, in his October 2009 presentation to the House Committee on Foreign Affairs.
In his presentation paper "Iranian Penetration into the Western Hemisphere through Venezuela", Bailey remarks:
"The curious thing here is that there is no history whatsoever of Iranian involvement in Latin America prior to the current surge of interest. There is no affinity at all between monarchic or Islamic Iran and the countries of the Hemisphere; historical, cultural, political, economic or otherwise".
One might ponder what sort of cultural or political affinities exist between monarchic Iran or Saudi Arabia and the U.S., or why it is not logical for countries opposing U.S. domination to band together. Chávez has meanwhile established additional affinities via such pronouncements as "I am certain that the God in Iran is the same as the God in Venezuela".
Bailey goes on to review the spectrum of unpleasantness caused by Venezuelan enablement of Iranian penetration, such as the establishment of an Iranian bank with a Spanish name, which has according to Bailey benefited not only Iran but also "terrorist organizations such as Hamas, Hezbollah, Islamic Jihad, the Colombian FARC and ELN and drug cartels from Colombia, Mexico and elsewhere". The strategy of haphazardly invoking myriad international bogeymen is of course far more sensationally effective than, for example, pointing out that Iran has acquired Venezuelan corn-processing plants.
When it comes to intra-hemispheric penetration of Latin America, on the other hand, Bailey exhibits far less concern, and—as anthropologist Adrienne Pine points out in her recent article "Coup University: SOUTHCOM and FIU Team Up on Counterinsurgency"—his activities as of late have included championing last year's U.S.-supported coup in Honduras.
In his presentation paper for the House Committee on Foreign Affairs, Bailey curiously manages to detect Iranian culpability in negative international reactions to the coup:
"Part of the reason for the extremeoly [sic] violent reaction of Chavez to the overthrow of Manuel Zelaya in Honduras is because the Iranians had opened a 'maintenance' facility in Honduras for the 'tractors' produced in Venezuela, in reality a drug transshipment warehouse."
International observers with a less keen eye, such as the Agence France-Presse news outfit, reported the Venezuelan tractor delivery to Honduras without realizing that the "tractors" weren't really tractors and that the Iranians were "maintaining" them. It seems that a more apt candidate for quotation marks in this particular passage would be Chávez's "violent reaction" to the coup, which consisted of blaming the event on North American imperialism and the right-wing Honduran elite.
As for violence in the literal sense, one effect of "the good coup" is that former paramilitaries from the United Self-Defense Forces of Colombia, considered a terrorist organization by the U.S., have found new employment in Honduras. Wild discrepancies in U.S. establishment media coverage of violence in Honduras and Iran have meanwhile been thoroughly documented in a recent two-part report by Edward S. Herman and David Peterson for MRZine (see here and here). Comparing coverage over a 12-month period of the death of Iranian opposition demonstrator Neda Agha-Soltan, shot by Iranian government security forces, and the deaths of 24 anti-coup Honduran citizens, murdered by post-coup Honduran government security forces or by death squads, Herman and Peterson found the following:
"By a ratio of 35-to-1, newspapers showed more interest in the death of this single young woman than they did in the deaths of all 24 Honduran protestors, journalists, social organizers and human rights advocates taken together".
Returning to Bailey's assessment of Iranian activity in Latin America, he declares that "one of the principal motivations… is to be able to retaliate against The [sic] United States if [Iran] is attacked, particularly through the destruction of the Venezuelan oil facilities and blocking the Panama Canal." Whether Chávez has signed off on such destruction is not addressed, although the Iranian-funded "Nicaragua Canal" advertised by Haaretz will presumably come in handy in the event of blockage of the original one.
As for other joint news appearances by Iran and Nicaragua, these often date back to the historical period in which U.S. government officials were funneling arms to the former country via Israel and directing profits plus drug trafficking revenues to the Nicaraguan contras. Bailey incidentally served as Senior Director of International Economic Affairs for the U.S. National Security Council for part of this era, from 1981-83, but has expressed greater concern about Iranian banks in Venezuela than banks illegally used by the CIA.
A range of options exist should Iran desire to follow in the hemispheric footsteps of the U.S. in more ways than simply presiding over a strategic canal on foreign territory. These include but are not limited to:
Given the respective histories of the U.S. and Iran to date, however, it would seem that the former continues to pose a significantly greater threat to the region. The real threat in hyping the Iran threat, meanwhile, is that it will justify increased militarization of friendly states and vilification of governments and groups opposed to U.S. hegemony—a combination that does not bode well for regional stability.
Belén Fernández is an editor at PULSE Media and the author of Coffee with Hezbollah, a satirical political travelogue about hitchhiking through Lebanon in the aftermath of the July War. She can be reached at [email protected] This e-mail address is being protected from spambots. You need JavaScript enabled to view it .