Top US Intellectuals and Progressive Organizations Call on New Colombian President to Foster Peace
We, the undersigned, wish to express our strong support for progress in the establishment of a constructive regional dialogue around the internal conflict in Colombia and its impact on neighboring countries.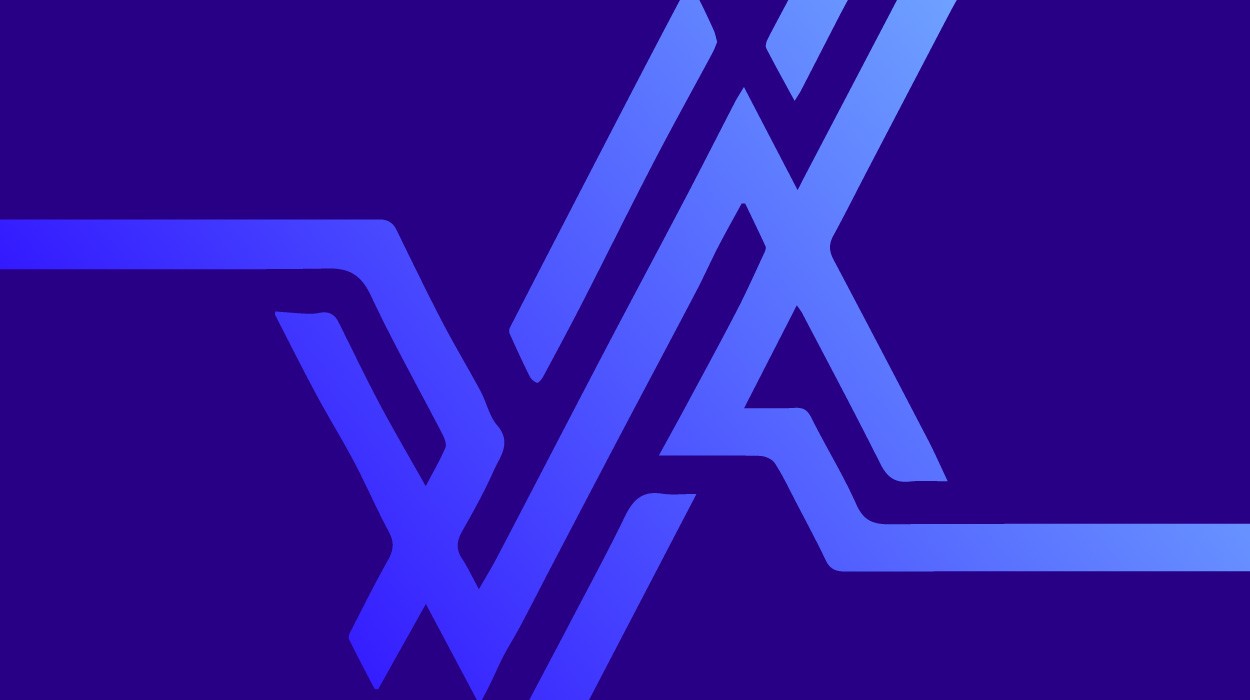 The following letter, signed by more than 120 US intellectuals, progressive organizations, and activists, was delivered to Colombian President Juan Manuel Santos on August 7th, the day of his inauguration. Copies of the letter were also delivered to OAS Secretary General Jose Miguel Insulza, Venezuelan President Hugo Chavez, and former Argentina President Nestor Kirchner, who heads the Union of South American Nations (UNASUR) and has assisted in mediating the crisis between Colombia and Venezuela.
---
President Juan Manuel Santos
Casa Nariño
Carrera 8 No.6-26;
Edificio Administrativo: Calle 7 No.6-54
Bogota, Colombia
August 7, 2010
Dear President Santos,
We, the undersigned, wish to express our strong support for progress in the establishment of a constructive regional dialogue around the internal conflict in Colombia and its impact on neighboring countries. We consider this dialogue – based on mutual trust and respect – to be essential to the construction of a lasting peace in Colombia and to regional stability.
Civil society organizations in the United States and in Latin America, as well as regional bodies including the Union of South American Nations (UNASUR), have worked tirelessly to open doors for dialogue and seek a more comprehensive approach to Colombia's bloody 60 year old civil war. Unfortunately, Colombia, under the Uribe government, focused instead on a policy of increased militarization that has claimed an enormous human and material toll, especially for Colombia's Afro descendant and indigenous communities. We urge you, as president, to open a new chapter in Colombian history, its relationship with its citizens, and with its neighbors.
The Uribe administration left behind it a dismal human rights record that is the direct product of the so-called democratic security policy first implemented in 2003. Along with over 20,000 deaths of combatants, thousands of civilian non-combatants have been killed according to human rights groups. Over 2,000 extrajudicial killings allegedly perpetrated by Colombia's armed forces are currently under investigation by the country's Prosecutor-General. Meanwhile, the number of internally displaced in Colombia has reached the millions and hundreds of thousands of Colombians have sought exile in neighboring countries.
Former President Uribe also has left a sad record in the foreign policy realm given the troubling actions his government has taken in the regional arena and his refusal to consult affected countries before taking these actions. His government's decision in 2008 to invade and bomb Ecuadoran territory without any regard for that country's sovereignty led to a regional crisis that continues to have repercussions to this day. His decision in 2009 to sign an agreement with the United States that greatly enhances the US military presence in Colombia, has led to further tensions with countries throughout South America that are historically wary of any form of US military buildup in the region.
In the final days of his government, President Uribe once again chose to provoke a neighbor – in this case Venezuela – rather than engage in much needed dialogue. With his government's decision to make unsubstantiated accusations before the OAS against the Chavez government at a crucial moment of transition that should offer a unique opportunity for putting relations with Venezuela on a new path, Uribe once again demonstrated his preference for conflict over dialogue.
Yet we wish nonetheless to express our hope that Colombia's internal situation and external relations can and will improve. President Santos, you undoubtedly bear a share of the responsibility for the security policies implemented by Uribe, given that you were Colombia's defense minister from 2006 to 2009. However, your pre-inaugural statements suggest that you may be willing to turn a new page, to begin writing a new chapter. It is our hope, both for Colombia and for the future stability of the region, that now that you are in office you will seek to significantly revise the harmful security policies put in place by former President Uribe and to work in earnest to rebuild relations with the rest of the region.
Hope for real change in Colombia lies on the horizon. We strongly urge the new Colombian administration to foster improved dialogue, and a negotiated peace, within Colombia as well as with neighboring countries as Colombians move forward in constructing a more peaceful and democratic nation. Nothing less is owed to the thousands of Colombians who have been victims of this bloody conflict or who have been displaced or exiled in foreign lands for more than half a century.
Sincerely,
Fr. Roy Bourgeois, Founder, SOA Watch
Noam Chomsky, Institute Professor emeritus, MIT
Cornel West, Princeton University
Marjorie Cohn, Professor at Thomas Jefferson School of Law and Deputy Secretary
General of International Association of Democratic Lawyers
Daniel Kovalik, Senior Associate General Counsel, United Steelworkers, AFL-CIO
Tom Hayden, Peace and Justice Resource Center, Culver City, CA
Bill Fletcher, Jr., BlackCommentator.com*
Mark Weisbrot, Co-Director, Center for Economic Policy Research
Chuck Kaufman, National Co-Coordinator, Alliance for Global Justice
Antonio Gonzalez, President, William C. Velasquez Institute
Katherine Hoyt, Ph.D., National Co-Coordinator, Nicaragua Network
James Jordan, National Coordinator, Campaign for Labor Rights
Alfred L. Marder President, US Peace Council
Yifat Susskind, Policy & Communications Director, MADRE
Tom Burke, Colombia Action Network
John I. Laun, President Colombia Support Network
Cecilia Zarate- Laun , Co-founder Colombia Support Network
Blase Bonpane, Ph.D., Director, OFFICE OF THE AMERICAS
Dale Sorensen Director, Marin Interfaith Task Force on the Americas
Urszula Masny-Latos, National Lawyers Guild, Massachusetts Chapter
Judy Somberg, Attorney, Cambridge, MA, National Lawyers Guild*
Gregory Wilpert, Rosa Luxemburg Foundation*, New York, NY
Tim Jeffries, Bend-Condega Friendship Project*
Erin Cox, 8th Day Center for Justice, Chicago, IL
Barbara Larcom, Casa Baltimore/Limay
Dave Schott, Baltimore Phil Berrigan Memorial Chapter Veterans for Peace
Diana Bohn, Co-Coordinator, Nicaragua Center for Community Action (NICCA),
Berkeley, CA
Gunnar and Xiomara Gundersen, Oregon Bolivarian Circle
Lee Siu Hin, National Coordinator, National Immigrant Solidarity Network
Joan W. Drake, Womens Int'l League for Peace and Freedom-Washington, DC
Francis J Skeith, Pax Christi Texas
Edward L. Osowski, St. Francis Xavier church, La Grange, IL, Peace Justice Committee*
Lucia Solano, PetroBronx, Bronx, NY
Stephen V. Kobasa, Colombia Action/CT
Viviana Arrieta, Students for a Democratic Society, Wilbur Wright College, Chicago, IL
Deborah McCullough, The Tucson Samaritans, Tucson, AZ
Polly Mann, Board Member, Women Against Military Madness, Minneapolis, MN
Ana Zambrano, Director, Colombia Vive
Babette Grunow, Latin America Solidarity Committee Milwaukee, WI
Megan Hise- Global Justice Coordinator, Portland Central America Solidarity Committee, OR
Andy Klatt, Colombia Vive, Boston, MA
Roberta Frye, Librarians Guild, AFSCME 2626*
Immanuel Ness, Brooklyn College, City University of New York
Adrienne Pine, Assistant Professor of Anthropology, American University
Héctor Perla Jr., Assistant Professor, Latin American and Latino Studies, University of
California, Santa Cruz
Dr. T.M. Scruggs, Professor Emeritus, University of Iowa
James J. Brittain, Professor, Dept. of Sociology, Acadia Univ., Nova Scotia, Canada
Marcos Mendoza, Solidarity and International Socialist Organisation, Cincinnati, OH
Colectivo Compañeros y amigos de Manuel Colom, Guatemala
Arnold Matlin, M.D., Rochester Committee on Latin America (ROCLA)*
Michael Cipoletti, Int'l Programs Director Friends of Students for 60,000 Boston, MA
Peter Bohmer, faculty, The Evergreen State College
John E. Coleman, Professor Emeritus of Classics, Cornell University
Katherine Borland, Associate Professor, Comparative Studies in the Humanities,
The Ohio State University Newark
Roger D. Harris, Task Force on the Americas*
William S. Stewart, Professor Emeritus of Political Science, California State Univ., Chico
David A. Smith, Professor of Sociology, UC-Irvine
Julie Levine, Topanga Peace Alliance (TPA)
Maureen Shea, Associate Professor of Spanish, Tulane University
Jaymie Lujan-Exley Peat, Witness For Peace Northwest Board Member
Rev. Ann Marie Coleman, Chicago, IL
Chris Benson, Loves Park, IL
Colleen Rose, Novato, CA
Debra Evenson, Attorney
Ann Legg, Woodstock, Illinois
Robert Roth, Eugene, Oregon
George Pauk MD, Washington DC
Kenneth Trauger, United Church of Christ retired clergy, Lancaster, PA
Bruce A. Millies, Bainbridge Island, WA
Arnold August, Montreal, Quebec, Canada
Ellen E Barfield, Baltimore, MD
Michael Adler, Gainesville, FL
Cindy Forster, Scripps College
Michael Brennan, San Antonio, TX
Gloria E. Quiñones, El Barrio, NY
Chris Ford, Esq., Los Angeles, CA
Katie Sue Campbell, Asheville, NC
L. Kent Bendall, Meriden, CT
Frederick Royce, Gainesville, FL
Rev. Anne Sayre, Decatur, GA
David Atwood, Houston, TX
Catherine Madden, Detroit, MI
Adam Bristow, Alexandria, VA
Hannah Frisch, Chicago, IL
Laura Valdes, New Paltz, NY
Ed Chiera, Oakland, CA
Karen Leu, Little Rock, AR
Orlando Acevedo, Laredo, TX
Lina Rodriguez, Brentwood, NY
Glenn Gill, Tor C, NM
Charles Van Wey, Seattle, WA
Rachel Deierling, Tucson, AZ
Walter Tillow, Louisville, KY
Victoria J. Furio, Yonkers, NY
Rev. Maurice Restivo, CSB, Angleton, TX
David A. Davis, Overland Park. KS
Luis Cardona Betancourt, Santa Cruz de Tenerife, Islas Canarias, España
Terry Adcock, Austin, Texas- Returned Peace Corps Volunteer (Colombia, 1961-63)
Yehuda Maayan, Los Angeles, CA
Scott M. Woods Ph.D., Chandler, AZ
Greg Merrick, San Diego, CA
Victor Coronado, Perth Amboy, NJ
Mauna W. Richardson, La Madera, NM
Jorge Arauz, Philadelphia PA
Paula Ewers, Dayton, Ohio
Buddy Bell, Chicago, IL
Mark M Giese, Racine, WI
Patrick Bonner, South Gate, CA
PM, Quito, Ecuador
Jerry J. Wharton, Tucson, AZ
Lois T. Putzier, Tucson, AZ
Dr. Anabella Bustillos de Hoppe, Seminole, FL
Luis Hernandez, Los Angeles, CA
Rev. Jerry Folk, Madison, WI
Roberta Thurstin, Park Falls, WI
Richard Henighan, Seymour, TN
Joyce Smith, Tucson, AZ
Steven K. Smith, Attorney, Winchester, VA
Douglas C. Smyth, Staatsburg, NY
Richa, Grand Rapids, MI
Luanne Miller, Friendswood, TX
Enzo Bard, Baldwin, NY
Norma J F Harrison, Berkeley, CA
Luci Murphy, Washington, DC
Barbara Zilles, Iowa City, IA
James T. Dette, Weehawken, NJ
Evelyn M. Dette, Weehawken, NJ
Vanessa Pastrana, Bronx, NY
Bradley Boyles SGT US Army (Ret.), Laramie, WY
* For identification only
cc: UNASUR President Nestor Kirchner
OAS Secretary General José Miguel Insulza
Venezuelan President Hugo Chavez