Avila TV Venezuela: Revolutionizing Television
In Venezuela they are a key force in the country's ongoing media-war. Armed with video cameras, they are a team of some 380 young people working for Caracas television station, Avila TV.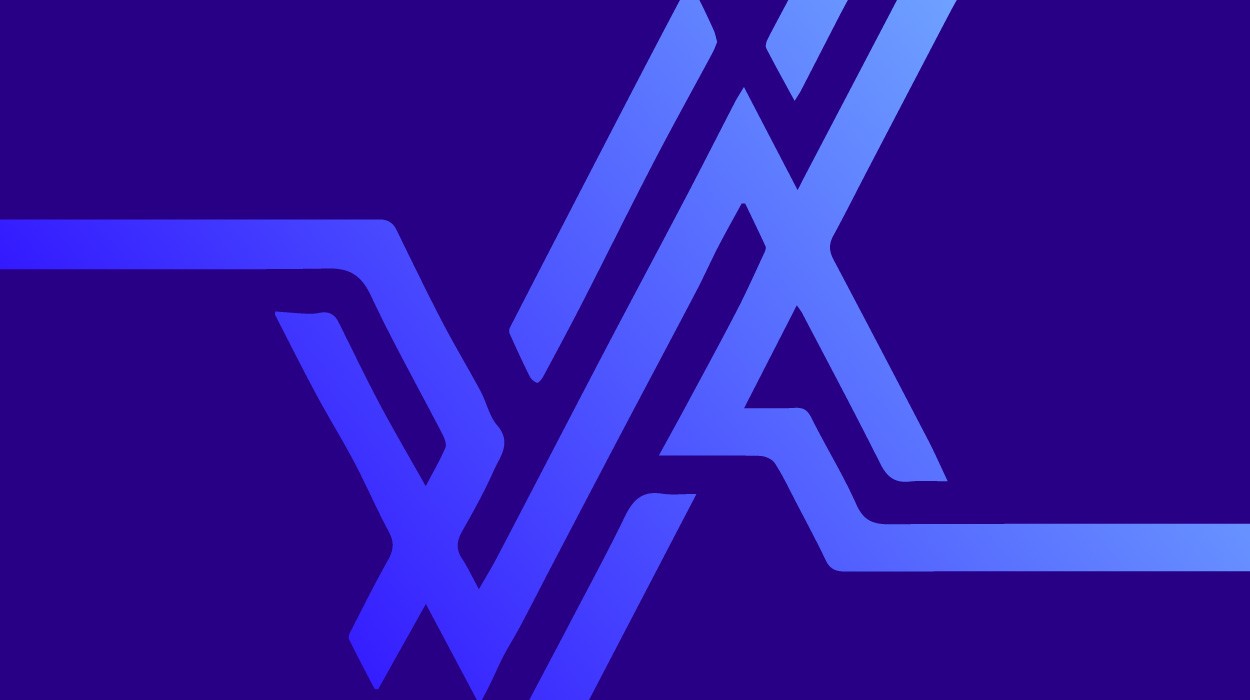 In
Venezuela they are a key force in the country's ongoing media-war.
Armed with video cameras, they are a team of some 380 young people
working for Caracas television station, Avila TV. Started as an
experiment just three years ago, according to one study it is now the
third most watched station in the city. Funded completely by the
government, they consider themselves a voice of President Hugo Chavez's
"socialist revolution."
Located
on Avenida Urdaneta, in the center of the city, Avila TV is in a large
beautiful building bustling with young adults sporting Caracas' latest
urban fashions. The building, a former bank, has been transformed with
floors of state of the art equipment and walls decorated with elaborate
murals and posters of well-known revolutionary figures.
Hip
yet political, the station addresses issues of urban society from the
eyes of a staff of mostly 20-somethings and themselves products of
Caracas' poor slums. Their use of urban culture has earned them mass
appeal among urban youth, a group disenfranchised by mainstream media.
"Using My Experience to Promote My Own Values"
Avila
TV is a part of a handful of media projects that began in the last
decade under President Chavez. In a country where nearly all media
outlets are in the hands of the rich, the government has been forced to
seek new ways to reach out to Venezuelan people.
From
community newspapers to pan-Latin American television station, Telesur,
hundreds of new media-outlets have been created in the years since the
brief 2002 coup against President Chavez. In what many call a
"media-coup" because of the alleged involvement of television station
RCTV and similar privately run stations, Chavez and his supporters have
felt the need to fight back. Since the 2007 decision of Chavez to deny
the renewal of RCTV's license, there has been a constant battle between
private and state-funded media. The so-called media-war has pressured
the government to create new mechanisms that reach broader audiences.
Avila
TV has arguably been one of the most important media creations. Founded
by a group of middle-aged entrepreneurs and the then Caracas mayor,
Juan Barreto, the goal was to appeal to a broader base of viewers.
Channel 8, the news based government-run station had been the only
station in favor of Chavez at the time of the coup. "We felt this was
problematic," explained co-founder Victor Rivas. "We saw a need for
something more socialist but that would appeal to youth."
Rivas
and the other founders all have backgrounds in media but their idea was
to turn the station over to a young staff, people like 28-year-old
Yender Mellado, a producer of the early morning news program, El
Programa Mio. He and other workers are directly involved in the
decision making of the channel through a workers' assembly and are able
to control what they put on air.
Mellado
recalls that before joining Avila, "I was a slave to private companies.
I worked in fast food and shoe stores. I then went on to study
advertising, which opened my eyes to the deceiving culture of
consumerism. However, it also got me interested in media and when I was
hired as a producer, I was able to use my experiences to promote my own
values."
Avila TV Mural
Counter Culture
Avila
TV was officially put on air in October of 2006 with a newly trained
30-person production team. Since then, it has played an integral role
in the media-war, covering the underground culture of Caracas while
trying to promote alternative lifestyles.
Their
use of music and culture has put them in a category with channels such
as MTV, which also attracts young audiences. However, workers would
argue it is far from any corporate channel. According to Mellado: "We
aren't trying to sell shampoo or brand name clothes or any capitalist
products for that matter. We are trying to stay true to our principles
and combat consumerism." The channel refuses to show advertisements for
any product arguing that consumerism and the capitalist system have
caused the situations of poverty and crime in their city.
More
than anything, however, Avila TV is an urban station that attracts
young adults mainly between the ages of 14 and 30. With teams of highly
skilled graphic designers and hip-hop artists, they put together shows
and videos using the music of underground hip-hop groups from around
the world.
Additionally,
there are a number of news and political programs that address topics
from international solidarity to community counsels. "We have to be
able to promote values while keeping our audience informed, we have
that responsibility", commented Mellado. By covering news from around
the world, informative programs try to draw ties of solidarity between
domestic and international struggles. And of course the station has its
own telenovela (soap operas that are extremely popular throughout Latin
America), which documents the reality for families living in Caracas'
slums.
In the Avila TV Studio
Venezuela's Opposition
With
a unique aggressive style of reporting, Avila TV news reporters have
become well known throughout the streets of Caracas. Showing up with
cameras and microphones to Anti-Chavez marches, public restaurants and
even airports, they are constantly searching for opportunities to
confront opposition leaders and private media owners.
According
to Rivas: "There is too much liberty of expression in this country." A
comment made by many who are fed-up with stations such as Globovision,
which they argue instigate violence and have promoted the overthrow of
the president. Avila TV reporters have sought out those they believe
are responsible for such content, often catching the individual's
off-guard.
Their
style of confrontation has earned them plenty of attention in
government and community media but has created a lot of anger among
Venezuela's opposition. After his election in November of 2008,
opposition leader and current mayor of Caracas, Antonio Ledezma,
threatened to replace Avila TV with his own team of workers. The
threat, made within days of his election, not only ignited large youth
protests against the mayor but also demonstrated the power of the
youth-run television station.
Ledezma's
announcement also came at a transition time when power of the station
was moving from the hands of the Caracas mayor to the Ministry of
Popular Power for Communication and Information (MinCI). According to
workers the process was underway before Ledezma's election but was
rapidly sped up after his remarks.
Avila
TV's programming also tries to unravel many of the stereotypes
presented by the private and opposition media. One such program, El
Entrompe de Falopio, addresses gender issues and looks at women who are
active in the revolutionary process. The show, the only of its kind in
Venezuela, is a drastic change from the machismo culture used in a
majority of Latino television. Additionally, there are programs that
talk openly about homosexuality and others that address Indigenous and
Afro-Venezuelan rights.
Those
who oppose many of Chavez's policies criticize the station's political
involvement. The reasoning for some is based on the channel's
aggressive style of reporting, which they claim is unfavorable to those
getting interviewed. Additionally, some ague that Avila TV's
association with "pro-Chavez" politics does not give a balanced view of
the current situation in the country.
The
constant pressure on the opposition has been one of the cornerstones of
the stations political involvement. However, they are quick to insist
that they put a good deal of pressure on the Chavez government as well.
Their main critique is the issue of corruption, a problem that has a
long history in Venezuelan politics. On the other hand, workers
acknowledge that they have a responsibility to promote government
policy to fight against what they call the "common enemy".
In the Avila TV Studio
The Question of Violence
More
than just a television station, Avila TV was in fact developed from a
school. Located on the first floor of the same building, the
Metropolitan School of Audiovisual Production (or its Spanish Acronym:
EMPA) teaches youth a number of video techniques through a one-year
program free of charge. Giving opportunities and resources to youth who
otherwise wouldn't have access, many go on to work in the channel
itself.
The
school is open to a majority of applicants, however because of limited
space the station runs workshops and courses outside of their
headquarters. From culture centers to jails, the classes give
alternatives to those of all ages in a city that has a reputation of
being the most dangerous in Latin America.
Violence,
a problem that primarily affects urban youth, is one of the key issues
faced by youth movements. Because of this, Avila TV works with a number
of other popular organizations in and around the city to help tackle
the issue. When asked how they deal with the topic of violence, Rivas
commented: "We have to give them alternatives. When youth don't have
access to sports, art, education, etc. they turn to violence…" Future
programs set up by Avila TV plan on providing resources and airtime to
youth not working with the channel to document their own experiences
growing up in Caracas.
Further
campaigns such as: "Change pistol for camera", started by Avila TV,
have also mobilized workers around the issue and have pushed the
station to reach out to more communities. However, the topic of
violence still remains forefront in Caracas, where homicide rates
remain high, affecting mostly those in the poorest sectors, the base of
Chavez's support. 
Lainie
Cassel is currently living in Caracas, Venezuela. To contact her and
read more about her activities visit her blog at:
Lainiecassel.blogspot.com.