Separating Fact from Fiction: An Analysis of Venezuela's Military Power
Exercises like those carried out with the Russian navy in November 2008 are good for morale, and also helps mold the Venezuelan military into an authentic regional power, though certainly not a hemispheric security threat, given its still very limited capacity to project its force.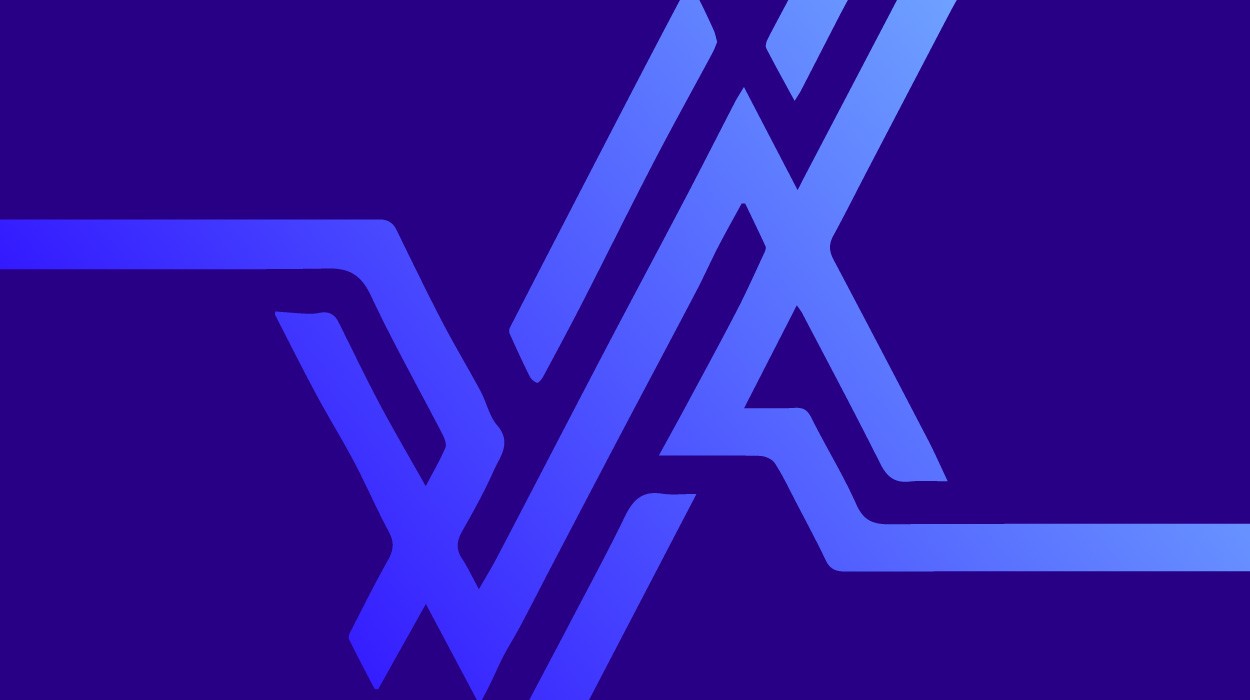 Following the recently concluded Summit of the Americas held
April 17-19, in Trinidad and Tobago, President Barack Obama claimed
that the U.S. defense budget was 600 times greater than that of
Venezuela. While it is true that, in conventional warfare, a
Venezuelan victory over this country is totally beyond any credulity,
the question remains regarding how much relative military strength does
Venezuela actually project. Venezuelan President Hugo Chávez is widely
acknowledged as having carried out an aggressive policy of military
acquisitions in recent years, which has had far-reaching implications
particularly through purchasing Russian military equipment. In effect,
this arms program made Chávez appear on Washington's SOUTHCOM security
radar screen as well as those of neighboring South American nations,
especially Colombia.
Military Overseas' Providers in the Chávez Era
A key facet of the Russian-Venezuelan military partnership has been
Chávez's continued interest in purchasing state-of-the-art Russian
weaponry. This process, which can be traced back to 2006, at the same
time marked the beginning of Moscow's active return to the western
hemisphere, as its influence in the region continually has spread
through various precise spheres (military cooperation, commerce, trade
and cultural relations). Meanwhile, Venezuela significantly has linked
itself to Moscow and made Russia its most important military
arms-provider in the region. This inevitably has fomented a comparison
of the Caracas-Moscow relationship with the Havana-Soviet relationship
dating back to the origins of the Cold War, even if such a comparison
is not entirely warranted.
In a series of transactions, Venezuela has purchased military
hardware from Russia in deals that now total between $4.4 and $5.4
billion. The agreements included the acquisition of Sukhoi-30-C planes
and 50 Mi-type helicopters (types Mi-17B, Mi-35 and Mi-26). Of the
Sukhois, 24 have already been delivered and the other 12 should arrive
by the end of the year. After the U.S. State Department, in the early
era of Chávez rule, thwarted Venezuela's plans to buy a shopping list
of Spanish military inventory, including military air transports in
2006, because the aircraft contained U.S. components, which required
Washington's authorization. After this, Caracas decided to purchase
from Russia 10 Ilyushin IL-76E (NATO designation Candid) troop/cargo
transports and two Ilyushin IL-78 (NATO designation Midas) in-flight
tankers. In addition, Chávez purchased 100,000 Kalashnikov type 103
rifles as well as 1,000 Dragunov-type sniper rifles and a facility to
assemble them. In September 2008 Chávez purchased a $1 billion
anti-aircraft missile system from Russia as well.
It should also be noted that Venezuela has looked to military arms
distributors other than Russia for political reasons and in order to
diversify its suppliers. China is supplying the Venezuelan air force
with 10 long-range JYL-1 radars. Three such radars have already been
installed in Paraguana and Mene Mauroa in Falcon as well as in Apure
state, which is close to the country's border with Colombia. All ten
radars should become operational by 2013. Reports in February 2009
established that Venezuela had purchased 24 K-8 Karakorum trainer/light
fighter planes from China. The first six will be delivered in early
2010 and will be used for anti-drug and training operations, according
to Caracas. In February Chávez declared that "Venezuela will buy
Chinese radar and airplanes specially designed for training … and as
part of modernizing our defense system."
In mid March 2009, Spain delivered the second of eight patrol boats
they are building for Venezuela. The Spanish state-owned military
shipyard Navantia signed a deal for the vessels with
Venezuela in 2005. Reports point out that the patrol boats will have a
helicopter deck and 35mm anti-aircraft guns.
The Kalashnikov Factories
Russia reached a deal with Caracas whereby the former will build
manufacturing facilities in the latter's territory to fabricate AK
rifles (types 103 and 104) as well as its respective ammo. This will be
the first such factory ever to be built in the Americas for that
particular kind of weaponry.
Caracas has remained somewhat silent regarding these assembly
plants. However it is known that Russian technicians and equipment
began to arrive in 2008 to begin constructing the facilities, which
supposedly will be operational in 2010 and are being built in the inner
Venezuelan city of Maracay, according to unofficial reports. The plant
is being built in partnership with the Compania Anonima Venezolana de Industrias Militares (Anonymous Venezuelan Company of Military Industries – CAVIM) which is well known for manufacturing the Zamurana 9mm
pistol. It is unclear if a new wing within CAVIM's existing sheds will
be configured to house the Kalishnikov's assembly lines, or if one of
the previously existing wings will be refigured. The government has not
even publicly acknowledged the fact that Maracay is likely to be the
location where the weapons will be manufactured. Nonetheless, it seems
logical, as CAVIM maintains facilities there and the city is also home
to several military headquarters, including that of the army's IV armor
division.
Rumors and Orders not Fulfilled
There are also reports that, in the near future, Venezuela may acquire
Russian-made T-72 tanks and BMP-3 armored personnel vehicles. Such
rumors go back to last November, when Russian President Dmitry Medvedev
visited Caracas, but no deal had been established at that time.
Weapons Galore
Venezuela also has declared its intention to purchase a number of
Russian-made warships and submarines, but as of yet no deal has been
agreed upon. An October 2008 report by United Press International explained that Chávez aims to purchase at least three diesel-powered Varshavyanka
(NATO designation Kilo) class submarines. However, such rumors have
been in circulation for quite some time now. It was previously thought
that Venezuela would strive to acquire as many as half a dozen such
submarines, but recent reports have scaled back the number to just
three. It is unclear if even this reduced order will ever materialize
or be scuttled.
An April 2009 report by Nabi Abdullaev in DefenseNews
points out that Caracas plans to acquire several dozen surface
warships, including Project 14310 Mirage patrol boats, which are
floating missile platforms designated to engage any adversary from a
distance of seven to 130 kilometers. Other speculations include that
Venezuela also seeks to acquire the new Russian-made Su-35 fighter
aircraft as well as 20 or 30 TOR-M1 9M330 missiles.
In mid-April 2009, President Chávez announced that he had acquired a number of Russian-made surface-to-air missiles, namely the Strela (Grail)
SAM systems. According to reports, the portable missiles weigh 42
pounds and can reach 19,500 feet. However, the Russian arms-exporting
monopoly, Rosoboronexport firm, quickly declared that no such deal had
been agreed upon. A Rosoboronexport official later declared that other
less advanced Russian-made Igla SAM systems had long been in service
within the Venezuelan military. "They were supplied to the Venezuelan
side a long time ago and have been shown at a military parade in
Venezuela," the official stated. Nevertheless, in a discussion with
COHA, a specialist from the Federation of American Scientists (FAS),
pointed out that footage exists that confirms that Venezuela has the
state-of-the-art Igla missiles, contrary to remarks by the
Rosoboronexport official. The footage (which is available in YouTube at
http://www.youtube.com/watch?v=u_XT0nzvIGQ regarding a military parade
held on April 19, 2009) clearly points out, according the FAS analyst,
that Venezuela possesses dozens of these missiles. It is unclear why
the Russian official gave false information.
The Myth of the Super-Rich Chávez
Perhaps what is most revealing about the power of the Venezuelan armed
forces is the question of how much more equipment can Chávez afford to
purchase for his military. The boom of military purchases has been
centered around the price of oil, which brought about
previously-unheard-of wealth to Venezuela's coffers. However, the
world's financial crisis, the collapse of oil prices, and too many
purchases in too many fields have brought about problems that Chávez
couldn't easily have anticipated. Progress in the development of the
Kalashnikov factory has been slow because Venezuela has not kept up
with its payments, which has prompted Moscow to suspend sending
technicians and equipment to the South American country. Also, due to a
lack of Caracas' prompt payment, Spain has ceased to deliver the patrol
boats. In an attempt to cut defense expenditures, the Chávez government
has pushed for early retirement among its senior military officers and
is also re-deploying slimmed-back military units.
In an interview with COHA, Rocío San Miguel, director of the Caracas based research center Asociación Civil Control Ciudadano para la Seguridad, la Defensa y la Fuerza Armada Nacional (Citizen's
Civilian Control Association for Security, Defense and the National
Armed Forces – CCA, http://www.controlciudadano.org/ ) explained that
"according to Chávez, Venezuela is spending anywhere between 20 to 30
billion dollars in military contracts, but this is likely an
exaggeration, as can be seen in the lack of payment for the
Kalishnikovs, the Sukhoi […] and many of the newly acquired planes
already lacking spare parts."
The Myth of Equality among the Chávez-era Armed Forces
The events of April 2002, namely the coup that briefly ousted Hugo
Chávez from power, are important in order to understand how he has
striven to re-organize a military hierarchy ever since. Analyst Rocío
San Miguel argued that "the Bolivarian armed forces have gone from a
de-professionalization to an open 'politization' to almost
'praetorianism.'" The Venezuelan specialist further argues that around
200 hardcore Chavista
military officers are in control of the armed forces' most sensitive
positions. In addition, Chávez openly has given preference to the army
(himself being a former army officer) above the other branches of the
military. For example, the newly acquired Sukhoi planes and the Mi
helicopters are under the control of the army, not the air force.
Replacing Outdated Equipment?
In discussing Venezuela's military might, the emerging issue is whether
the country has crossed an open, ambiguous line separating purchases
meant to replace outdated equipment or perhaps an aggressive arms build
up. After Chávez first came to power, the U.S. stopped providing
Venezuela with spare parts for its U.S.-manufactured defense weaponry.
At the same time that Chávez and his government upgraded the country's
arsenal, they decommissioned aged OV-10 Bronco airplanes, as well as
its French-made AMX-30 main battle tanks.
In addition, there may already be issues cropping up with the newly
acquired Russian equipment. In early May 2009, one of the new Mi-35
helicopters crashed during a flight close to the Colombian border
killing 18 soldiers, including Brigadier General Domingo Alberto
Feneite. The cause for the crash has not been officially. The crash
followed another incident involving new Russian equipment- this time a
Mi-17 helicopter- which crashed in June of last year at Fort Tiuna, the
military headquarters located in Caracas.
Military Size
Apart from reports on military purchases, important aspects of any
military – for example, the size, morale and readiness of the
Venezuelan armed forces – receive little mention by the international
media. Chávez, a former lieutenant colonel, frequently praises his
military's might assuring that it can successfully protect the nation's
sovereignty if attacked (arguably by the U.S., which Chávez refers to
as "the empire"). After a number of situations, such as the failed
April 2002 coup against him that was followed by occasional purges, it
seems that the current governing military chain of command is rather
loyal to him.
The Venezuelan military forces have a combined strength of 140,000
troops consisting of both men and women. An interesting Chávez-era
phenomenon has been the establishment of a paramilitary force in 2008,
protected under the 2008 Ley Organica de la Fuerza Armada Bolivariana
(Law of the Bolivarian Armed Forces) via Chapter V (articles 43-51).
Chávez boasts that this militia has over 1 million members, but reports
indicate that combat-ready individuals probably amount to no more than
10,000 to 15,000 members, in addition to its approximate 200,000
non-armed, non-combat members. Venezuelan analysts have described this
militia as Chávez's personal "praetorian guard," being that the militia
is not under the supervision of the armed forces, but instead, under
the direct control of the president (article 43) and, for
administrative issues, the defense minister as well.
Venezuela's Friends Aren't Necessarily Washington's Friends
Another concern is the role of the South American nation's military in
conjunction with the government's foreign defense policy, namely the
relationship that Caracas shares with other regional nations, which,
more often than not, are Washington's active foes. Besides the
aforementioned military purchases from China and Russia, Venezuela also
has approached Teheran. In late April, Iran's defense minister, General
Mostafa Mohammad Najjar, visited Venezuela, where he met with his
Venezuelan counterpart, Ramon Carrizalez. The Iranian defense minister
described existing defense ties between the two nations as
"comprehensive and strategic," according to the semi-official Fars news
agency. While no defense alliance per se has been signed, conservatives
in Washington see Caracas' efforts as a security issue revolving around
a new kind of "axis of evil," pertaining to the Chávez administration's
recently established relationship with Russia, China and Iran.
Caracas & Its Neighbors: Is There a Military Threat?
Another key question in discussing Venezuela's military might is what
is the state of the country's existing relationship with each of its
immediate neighbors? While it is true that Chávez is well-known for his
occasional inflammatory declarations, which tend to raise alarms in
weaker bordering countries as well as among conservatives and Cold
War-era hawks in Washington, those who are familiar with his style see
this as more a matter of bark than bite.
An overview of Venezuela and its series of security relationships
with the outside world, as well as regional issues with its neighbors
may help to illuminate this discussion:
– Guyana. Venezuela has had a historical border dispute with the
country though the disagreement has never resulted in warfare. In
November 2006, a Venezuelan general led a group of around 30 soldiers
into Guyanese territory and destroyed several Guyanese-owned dredges,
however, the situation did not escalate. It is unclear if Chávez gave
the order for the general to carry out this operation or if the
military officer acted on his own accord.
– Netherland Antilles and Aruba. Chávez has declared that Venezuela
had historical claims to the islands, located only a stone's throw away
from Venezuela's coast. It is a matter of discussion if Chávez's
statements were made because he believes in them or to confront the
U.S. (which has two military bases in Aruba and Curacao) or Holland. At
one point, Chávez labeled a former Dutch defense minister as
"Washington's pawn." The Antilles are part of the Kingdom of Holland,
and falling under its defense perimeter, would thus be defended by the
Dutch in the case of a conflict. Holland and Venezuela held military
exercises in order to boost confidence building in November 2008. Any
attempt by Venezuela to militarily take control of the Antilles would
erode any good standing Chávez may have with regional governments in
the Caribbean, not to mention destroying the lucrative commercial
relationship between Venezuela and Holland and, ultimately, prospects
to improve Caracas' relation with Washington.
– Brazil. The regional behemoth and Caracas held anti-drug military
exercises on August 2008. Diplomatic, political and commercial
relations aside, it would be an outlandish scenario to envisage strife
between the two countries. The border between Venezuela and Brazil lies
in the least developed part of the Amazon, which without any roads,
would make it impossible to utilize traditional warfare. Such a
conflict would have to be based around guerrilla-tactics (for which
Venezuela's AK rifles would be useful) as well as heavily relying on
helicopters for the transportation of troops and equipment (the
Venezuelan Mi-type helicopters would be a plus). But the disparity of
strength between the two countries all but rules out the likelihood of
violence.
– Colombia. The country's historical tensions with Venezuela date
back to pre-Chávez years. However, chronically strained relations
between Uribe and Chávez have not helped this situation. Tensions have
come about, among other factors, from Chávez declaring his sympathy for
the FARC. In March 2008, when Colombia bombarded Ecuadorean territory
where FARC leaders were hiding, Chávez sent his troops to the border,
declaring he would go to war with Colombia in order to protect Ecuador
(ruled by his like-minded friend Rafael Correa). In March 2009,
Venezuela launched operation "Sentinel," deploying the country's armed
forces and National Guard along its 2,219-kilometer border with
Colombia. The goal of the operation, according to Caracas, was to fight
crime and protect "national sovereignty." The operation followed a
verbal shouting between Chávez and Colombian Defense Minister Juan
Manuel Santos earlier that month.
A Regional Military Power
The rhetoric coming from both Caracas and Washington has helped project
a mirage of Venezuela's military power. While Chávez strives to
highlight his country's might, a number of his attempted acquisition
efforts did not come to fruition, such as the purchase of aircraft from
Spain. In addition, his acquisitions may prepare Venezuela for
conventional warfare with neighboring states; U.S. conservatives seem
to view the Caracas-Moscow relationship as being set in stone. However,
it is more likely that the relationship is heavily based on revenue,
which continues to flow in and are the cause of Venezuela's expanding
arsenal.
Military strength cannot be simply judged by the number of
operational tanks or military aircraft one possesses, but by the size
and level of preparation and training of its armed forces. Thus far,
Chávez has had complications with sectors of his military, but the
rank-and-file troops continue to remain loyal to him and to the
constitutional order. Exercises like those carried out with the Russian
navy in November 2008 are good for morale, and also helps mold the
Venezuelan military into an authentic regional power, though certainly
not a hemispheric security threat, given its still very limited
capacity to project its force.