Unanswered Phone Calls in Venezuela: Human Rights Watch Exposes Hugo Chavez Yet Again
Now that HRW has blown the lid off the grave human rights abuse of unanswered questions in Venezuela, perhaps they can finally respond to some questions posed to them.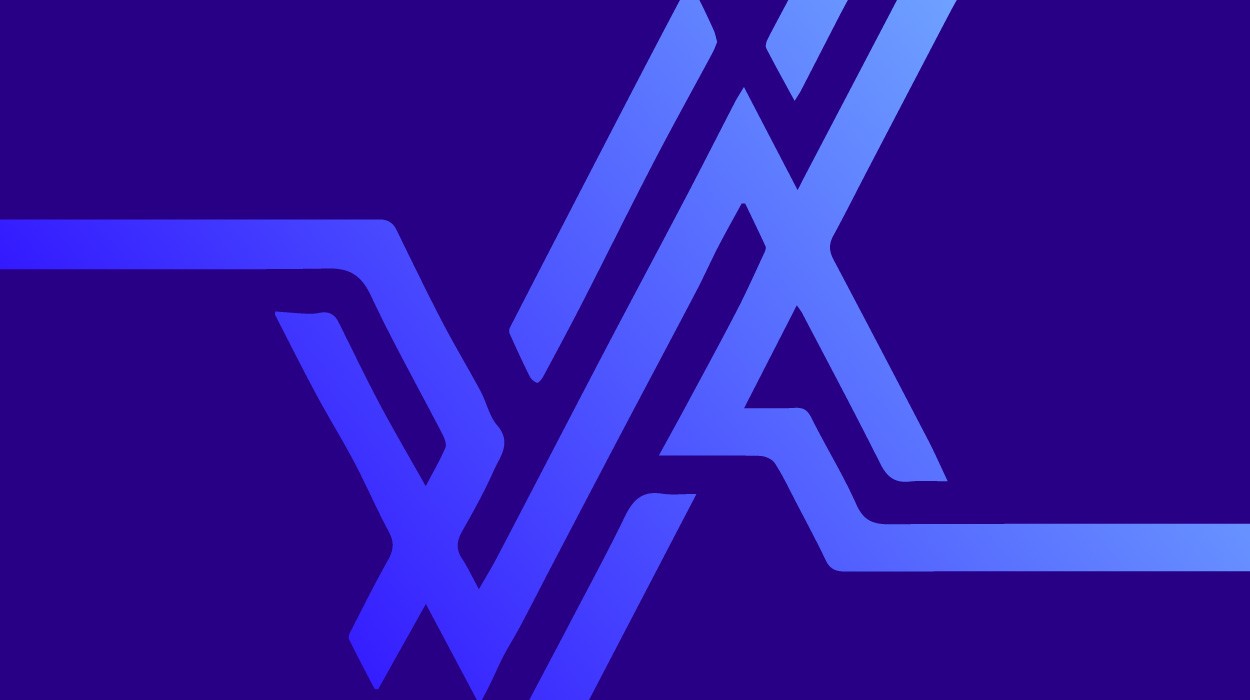 Human Rights Watch (HRW) recently published a 230 page report on
Venezuela entitled ""A Decade Under Chávez: Political Intolerance and
Lost Opportunities for Advancing Human Rights in Venezuela,"
In a press release about the report, HRW's Americas director, Jose
Miguel Vivanco stated that "rather than advancing rights protections"
the Chavez government has "moved in the opposite direction, sacrificing
basic guarantees in pursuit of its own political agenda. "
One of the report's findings is so explosive that it deserves to be quoted at length:
"Government officials routinely deny or fail to respond to requests for information by
journalists. According to an investigation by Últimas Noticias, a generally progovernment
newspaper, journalists have encountered obstacles in obtaining
information from the police on crime statistics, judges and court officials, hospitals,
state enterprises such as PDVSA, the comptroller general's office, and various
ministries…
According to a log publicized by the newspaper El Mundo, only 37.5 percent of the
officials responded to requests for official information made by its investigative
reporters in 2007. The average wait for a reply was 38 days, almost twice the legal
maximum. For example, a reporter approached the Ministry of Planning and
Development to get information about the salaries of public employees. It took
seven months, three letters, and a change of vice-minister before a reply was
received. " [1]
My heart goes out to those journalists who have not received
replies – or have had to endure waits of up to seven months before
receiving one. Apologists for Chavez may point out that HRW was not
talking about inquiries into horrific atrocities like the ones carried
out by the US backed government in Colombia, and that nothing like that
is mentioned in the report, but such people don't understand the agony
of being ignored. I know because I have been writing and telephoning
HRW for years and have never received a reply. I have a zero percent
success rate – much worse than El Mundo's – so I can feel their pain.
[2]
HRW also found that "Venezuela still enjoys a vibrant public
debate in which anti-government and pro-government media are equally
vocal in their criticism and defense of Chávez". It said that the
Chavez government has greatly expanded funding for community
broadcasters and that a "…large majority of community radio stations
are supportive of the Chávez government. However, they are not
politically homogeneous, and by no means uncritical". None of that, of
course, should distract us from the suffering of those journalists
waiting for replies about government salaries.
Now that HRW has blown the lid off the grave human rights
abuse of unanswered questions, perhaps they can finally respond to
these questions:
1) When a coup deposed Chavez for 2 days in 2002, why did
HRW's public statements fail to do obvious things like denounce the
coup, call on other countries not to recognize the regime, invoke the
OAS charter, and (especially since HRW is based in Washington) call for
an investigation of US involvement?
2) Very similarly, when a coup deposed Haiti's democratically
elected government in 2004, why didn't HRW condemn the coup, call on
other countries not to recognize the regime, invoke the OAS charter,
and call for an investigation of the US role? Many of these things were
done by the community of Caribbean nations (CARICOM). A third of the UN
General Assembly called for an investigation into the overthrow of
Aristide. Why didn't HRW back them up?
3) Since 2004, why has HRW written about 20 times more about
Venezuela than about Haiti despite the fact that the coup in Haiti
created a human rights catastrophe in which thousands of political
murders were perpetrated and the jails filled with political prisoners?
Haiti's judiciary remains stacked with holdovers from the coup
installed regime. The lingering impact of the coup is revealed by a
recent ruling by the Inter-American Court of Human Rights (IACHR) in
favor of Yvon Neptune. Haiti has ignored the IACHR order that it
dismiss the case against Neptune and pay damages for his illegal two
year imprisonment. [3] HRW has not publicly urged the Haitian
government to obey the ruling, nor has it applied any public pressure
on the government to investigate the disappearance of Lovinsky Pierre
Antoine, a leading human rights activist.[4]
4) Why did HRW never write a word in support of Father Gerard
Jean-Juste, Haiti's most prominent political prisoner after the coup?
Even after Amnesty International named him a "prisoner of conscience"
and participated in an international campaign to have him released to
receive treatment for cancer, HRW said absolutely nothing. Instead HRW
has repeatedly objected to law suits brought against Venezuelan "civil
society" leaders like Maria Corina Machado, who has never been jailed
despite signing the infamous Carmon decree which briefly abolished
Venezuelan democracy.[5]
5) Why hasn't HRW called for a full disclosure of US funding
of the opposition in Bolivia given the murders recently perpetrated in
Pando by anti-government groups? HRW has called on the OAS to
investigate the Colombian government's allegations that the Chavez
assists the FARC. In contrast, HRW has not urged the US government to
cooperate with the Freedom of Information Act requests made by Jeremy
Bigwood regarding US activity Bolivia.[6]
HRW has routinely ignored critics who have shown that it has
increasingly become a tool of US imperialism. Ed Herman, David Peterson
and George Szamuely wrote an very extensive and damning assessment of
HRW's role as a "campaigner for the NATO Wars in the Balkans". Michael
Barker has produced detailed criticism. Jonathan Cook, Norman
Finkelstein and Sara Founders have highlighted flagrant imperial bias
in HRW statements involving Israel. HRW did repy to one article by
Joanthan Cook but only after distorting what he had written. Cook
pointed out in response
"If this is how one of the directors of HRW distorts my
arguments and evidence when I carefully set out my case in black and
white on the page, one has to wonder how faithfully she and her
organisation sift the evidence in the far trickier cases relating to
human rights, where things are rarely so black and white."
Cook did not hear from HRW again.[7]
In a press release of 2006, HRW stooped to denying Palestinians
the right to non-violent self defence. The outcry against the absurdity
of it was so overwhelming that HRW published a retraction. [8] Much
more typically, as in the case of Kevin Pina's open letter to Jose
Miguel Vivanco, HRW has simply stayed silent.[9]
With the exception of Jonathan Cook, nowhere on HRW's website does one
find any mention of the critics cited above. However, one can easily
find a lengthy reply to Michael Spagat whose attempt to depict HRW as
soft on the Colombian FARC rebels was comically inept.[10]
Now I admit I've exaggerated the sympathy I feel for Venezuelan
journalists sitting by their phones or refreshing their inboxes
awaiting replies from the Chavez government. A certain callousness sets
in when one recalls what the US and its allies have achieved in Haiti –
and hope to achieve in Venezuela. And though I disagree with HRW being
expelled from Venezuela I find it difficult to see why it should bother
anyone more than unanswered phone calls to reporters (which I also
disagree with). HRW has, at the very least, a close relationship with
the National Endowment for Democracy (NED), a barely disguised branch
of the US government devoted to undermining democracy. [11] Needless to
say, if the Venezuelan government had funded groups who had briefly
overthrown the US government, and then sabotaged the US economy, a
Caracas based group would not be attending press conferences in
Washington criticizing the US government. Venezuela would be lucky to
exist as a country at all.
I've long ago ceased to expect much from Human RIghts Watch. I
put questions to them, and urge others to do so, knowing that replies
from them are unlikely – and unnecessary. The important thing is to
spread awareness of the role they have increasingly come to play as a
group that marshals support among liberals for very nasty imperial
projects. No one should be fooled, at this point, by the fact that it
publishes some criticism of the US and its clients.

Joe Emersberger can be reached at [email protected]

NOTES
[1]See page 107 of report available at
http://hrw.org/reports/2008/venezuela0908/
[2] Many letters to HRW (and Amnesty International) are archived on the Medialens website
http://www.medialens.org/forum/viewtopic.php?t=842&sid=ffba5225b31cbaafa2ca8d1d62ccea74
[3] See "Haiti and Human Rights Watch"
http://www.zmag.org/znet/viewArticle/4131
for comparison of quatity and quality of what HRW has written about
Haiti and Venezuela. The disparity in quantity is now much worse than
stated in the article above which is from 2006
About Neptune case see
http://www.haitianalysis.com/2008/7/23/four-years-of-political-persecution-for-yvon-neptune-and-counting
[4] Kevin Pina "Fears of a Cover up Grow in the Case of Missing Human Rights Activist in Haiti"
http://haitiaction.net/News/HIP/8_20_8/8_20_8.html
[5] Jonah Gindin "Democracy vs Bush-o-cracy in Venezuela"
http://www.venezuelanalysis.com/analysis/1160
[6] U.S. Ties to Bolivian Opposition 'Shrouded in Secrecy'
http://www.zmag.org/znet/viewArticle/18869
[7]
Ed Herman, David Peterson, George Szamuely; "Human Rights Watch: In Service to the War Party"
http://www.electricpolitics.com/2007/02/human_rights_watch_in_service.html
Michael Barker "Hijacking Human Rights"
http://www.zmag.org/znet/viewArticle/14804
Sara Flounders, 'Massacre in Jenin, Human Rights Watch and the
Stage-Management of Imperialism', CovertAction Quarterly, Fall 2002.
http://cosmos.ucc.ie/cs1064/jabowen/IPSC/articles/article0003220.html
Jonathan Cook, 'The Israel Lobby Works its Magic, Again: How
Human Rights Watch Lost its Way in Lebanon', Counterpunch, September 7,
2006. http://www.counterpunch.org/cook09072006.html
Sarah Leah Whitson;(Middle East and North Africa
director)"Hezbollah's Rockets and Civilian Casualties: A Response to
Jonathan Cook"
http://hrw.org/english/docs/2006/09/22/lebano14262_txt.htm
Jonathan Cook, 'Human Rights Watch: Still Missing the Point:
Should We Deny Lebanon the Right to Defend Itself?', Counterpunch,
September 25, 2006. http://www.counterpunch.org/cook09252006.html
[8] Jonathan Cook, 'Palestinians are Being Denied the Right of
Non-Violent Resistance?: Would HRW Have Attacked Martin Luther King,
Too?', Counterpunch, November 30, 2006.
http://www.counterpunch.org/cook11302006.html
Norman G. Finkelstein, 'Human Rights Watch Must Retract its
Shameful Press Release: Rush to Judgment', Counterpunch, November 29,
2006; HRW, 'Human Rights Watch Statement on our November 22 Press
Release', Human Rights Watch, December 16, 2006.
http://www.counterpunch.org/finkelstein11292006.html
HRW "Human Rights Watch Statement on our November 22 Press Release" (i.e. the retraction)
http://hrw.org/english/docs/2006/11/22/isrlpa14652.htm
[9] Kevin Pina Open Letter to Human Rights Watch
http://www.zmag.org/znet/viewArticle/6254
[10] HRW Response to CERAC Charges about our Colombia Work
Human Rights Watch responds to the serious yet groundless charges made
about our work in Colombia by University of London Professor Michael
Spagat http://hrw.org/doc/?t=americas&document_limit=140,20
[11]According to NED "China's Olympic promises were also the
topic of a June 19 event cosponsored by NED and Human Rights Watch
highlighting the publication of China's Great Leap: The Beijing Games
and Olympic Human Rights Challenge, edited by Minky Worden."
http://www.ned.org/publications/newsletters/080508.html