"Venezuela is one of the few countries where the right of communities to provide themselves with media is a reality"
Minister Jesse Chacon discusses how the telecommunications landscape has changed in Venezuela since Chavez and how the government is trying to offset the private mass media's campaign against it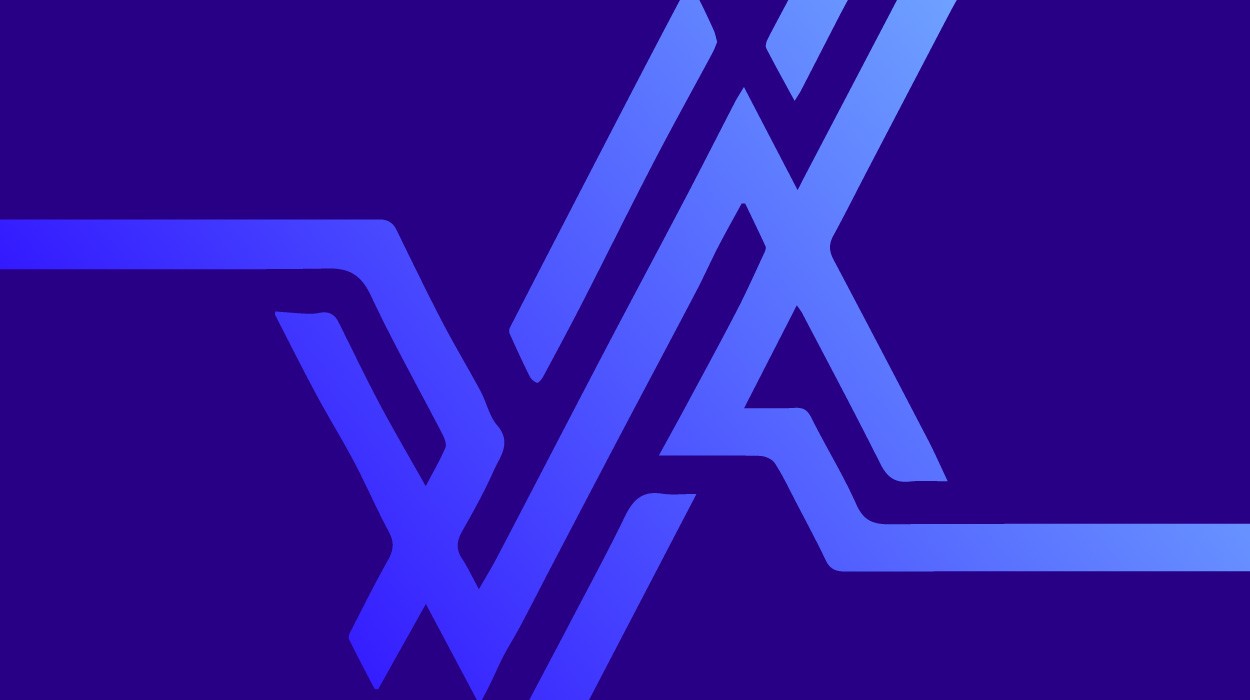 Jesse Chacón is at the head of the Ministry of Communication and Information (MinCI) since July 4, 2003. A systems engineer, who graduated from the National Experimental University of the Army (Unefa). He also holds a master degree in Telematics from the Simón Bolivar University of Venezuela and the National Institute of Telecommunications of France and an undergraduate degree in Military Sciences and Arts from the Military School of Venezuela.
Before becoming minister of information, he held different posts in the sector of telecommunications throughout the last 10 years. Since 1999 he has been director of the "National Commission of Telecommunications" (CONATEL), where he coordinated the teams working on "the Statutory Law of Telecommunications" promulgated in June of 2000, the "National Plan of Telecommunications for the Period 2000-2012", the "Process of Opening of Telephone Sector," which became effective in November of 2000, and he worked on the elaboration of the "Law of Social Responsibility in Radio en Television" which has not yet been approved by the National Assembly.
Minister of Information and Communication Jesee Chacon.
VA: Minister, you have been the director of the "National Commission of Telecommunications" (CONATEL) during the first years of the President Chávez´s Government. Your administration there was considered very successful. Can you explain to us which was your task and, in your opinion, the main achievements of your management?
JC: I would mention, first of all, the reorganization of the institutional structure. Before my arrival there, it was an organism designed in such a way that fragmented the sector of telecommunications. It was clearly divided into three great areas, each identified with a specific service: television, radio, and telephony. This did not allowed a holistic view and an adequate processing of the actual reality of telecommunications.
We began a process of reengineering that gave birth to a new institution. Now it has been transformed into a very horizontal structure, in which telecommunications are no longer seen as simple basic services, but as a great sector in which several different factors converge. As a matter of fact, this is a tendency that exists nowadays not only in Venezuela but also outside.
In my opinion, the most important goal that we reached during that period was indeed this reconstruction. We now have, for the first time in Venezuela, a structure that responds to the present reality of the telecommunications´ sector. It is a structure handled by a group of Venezuelans with not only a great technical capacity but also a great understanding of the new role of the State in our society – a state that has stopped imposing things, to become a collective instrument for social transformation and development.
Internally this important change process characterized those four years and, towards outside, we promoted a new telecommunications law, because the previous one had not been modified since 1940. Sixty years without a transformation. We began with the discussion of the law. It was an open discussion, in which many sectors of Venezuelan society were involved. With it we wanted, among other things, to introduce mechanisms for convergence, mechanisms for different national communities to exercise their communicational rights and to follow up all of these processes. The law establishes the creation of communitarian radio and television stations and the birth of radio listener associationsthatare integral parts of the law.
Because of that, a very profound and controversial discussion began all over the country about the necessity to generate mechanisms that facilitate public service of telecommunications to non-profitable areas. We must remember that Venezuela has a free market system in this field and, just as in all markets, the interest of investors is always focused on profitable areas.
So, a new disposition was created with the law in providing universal service. Also, a structure was created dedicated to these universal services, which is already bearing fruit in the area of community radio and TV and in internet access. As a matter of fact, we now have about 60 community radio stations that are legalized and normally broadcasting.
Another important aspect is a new a mechanism that began in CONATEL and has been extending among other organisms of the public administration by now. That is, CONATEL cannot make any important decision without public consultation. Each action taken, a regulation, a disposition etc. must go through public consultation. Observations are received and through public discussion the rules are established. This procedure gives us a huge flexibility, since it does not reflect only the position of technocrats, but also that of the common citizen, who is finally going to receive a certain service.
This has ensured that decisions taken in the area of telecommunications would be more human. I would say that these were our main achievements. In addition, the commission has today a very solid international image and projection. Actually, CONATEL is recognized by international telecommunications actors as one of the more serious technical organisms in this field worldwide, also due to its work that, I dare to say, is very interesting continentally as well as on worldwide levels.
VA: While you were the director of CONATEL, this organism created the "Statutory Law of Telecommunications" which was promulgated in June 2000. Could you explain us the importance of this legal instrument?
JC: First of all as I said before it replaces a law that was already 60 years old and definitely expired. At the same time it represent one of the newest legal instrument in Latin America and inclusively worldwide in the matter of telecommunications. For the first time the sector is seen like an activity of integration and not of specializations.
Before this law, in Venezuela as well as abroad, the majority of regulatory laws for the telecommunications sector were understood as separated fields. One for telephony, another for television and radio, one for access to the Internet. On the contrary, today and at medium term a tendency towards convergence exists worldwide and it will be much more at long term. All systems tend to converge, you no longer process sound by one side, images by another etc., but all systems have the capacity to do everything at the sometime.
This new legislation made a great jump indeed, in the matter because anticipated this reality. It is formulated on the base that all operators have the possibility and the right to offer all kind of services and technologies they can without any kind of limitations. I believe that Venezuela has been the first country in the world to achieve this.
In matter of controls we created a series of mechanisms to be used inside the same commission. The most important is, as I mentioned, the public consultation. Today it is a rule that CONATEL cannot approve anything important if it is not publicly consulted.
In addition a scheme of rules, compensations and sanctions was defined that somehow gives stability to who wants to invest in the sector. Finally, and the most important, for the first time in Venezuela the telecommunications´ sector was opened to the people who have been always excluded from it. Venezuela is now one of the few countries, and maybe even the only one in the world, in which the right of communities to provide themselves with media of communication is a reality.
As far as we know, there is no other country in the word where this really exists. Generally speaking, there are a lot of limitations for communities everywhere to get access to portions of the radio-electrical spectrum in order to express themselves.
I think that this law is a landmark and a big change in the telecommunications field in Latin America and perhaps in the whole continent, because its conception goes much further than one of regulating the field's activity; it has a vision beyond the economic aspect which includes, for the first time, social principles and individual as collective rights.
VA: The Ministry of Communication and Information (MinCI) was created in August of 2002 to face the implacable "Media War" that commercial mass media had been waging against the Government of the President Hugo Chávez. Do you think that this institution has been able to fulfill its purpose by now and what progress has been made by the State in communicational area since then?
JC: I am very critical of what we have achieved until now. I believe that we still have many deficiencies as a result of the vision that we had in Venezuela for many years about how communication should be conceived.
This does not mean that those who preceded me did not want to make it right. Communication is conformed by two essential elements: one is the infrastructure to carry a "message" and the other is the message itself. You can have a very good message without having the adequate infrastructure to deliver it to the masses and vice versa.
In Venezuela, especially starting in the 80's, there has been an intentional policy of the different governments to put an end to the State communication system. In this "project," what really mattered was the market. Each government reached an economic association with the private groups that controlled and still control the country's big mass media. Consequently, these groups handled the State's communication strategy and information policy.
Due to this the television channel of the State, VTV (Venezolana de Televisión), entered a stage of enormous decadence, and the same happened to the State's radio network. When President Chávez came to power, the State communication network was totally devastated. When the confrontation between private mass media and President Chávez´s administration began, there was an enormous infrastructural disadvantage on the part of the State.
That was particularly evident during the "Media War" that Venezuelan private mass media waged throughout the years 2002 and 2003, with special emphasis during the Coup d'Etat of April 11, 2002 and the sabotage of the oil industry (PDVSA), which started on December 2002 and went until the end of February 2003, euphemistically called by the opposition a "Civic Strike."
To reverse this situation, we have been making a series of decisions aimed at re-launching State communications as a public service. In August of 2002, four months after the Coup d'Etat, the Ministry of Information and Communication was created. The first person who was in charge of this Ministry was Mrs. Nora Uribe, a well known and a prestigious journalist, who started with a process of creating the institution, and generating some activities oriented to this goal.
When I assumed the position in July 2003, we began by deepening the process initiated by the previous team. We defined more accurately what really represents State communications, and we separated the communicational task of President Chávez from the State. As a matter of fact, until that moment, all State communicational strategy was focused almost exclusively on President Chávez' personal activity. The entire structure of the Ministry was made to take care of only this aspect.
So we decided to create a presidential office in order to continue with this important task. Also, two vice-ministries were created: one for conceptualization, in other words, to produce messages, and an other to carry on all operative aspects to spread the messages. This has allowed us to cover much better all the areas dealing with State communication strategy, to follow up with more efficiently with the activities of the President, and to go much father.
Now the challenge is not only to reach all the corners of the country with State radio and television, but we also want to go outside Venezuela and to be much more assertive there. This government has a very big international"Media Wall" and now one of our main goals is precisely to break it down.
VTV already has its satellite signal, a wide one. We had conversations with TV channels in Argentina, Uruguay and Bolivia, the Latin American countries that the VTV signal already reaches and we hope that we would have the signal of our channel circulating around all the circuits of cable television in Latin America by the middle of this year. This was not difficult for us, because in Latin American there is a lot of interest about what is going on in Venezuela right now.
We also have a project of renting a satellite to bring Venezuelan news to the international alternative news outlets and we are considering other important challenges.
In the matter of infrastructure we decided to create a new State television channel that will serve as a support for the conceptualization and promotion of the model of society we want. The channel, recently created, is called Vive TV (Vive – Life). It already covers the greater metropolitan area of Caracas with 10 transmitters. For next April we hope it will reach 50% of the entire national territory and for the end of this year more than 80%.
It is a cultural and educational channel that will carry the message, which we denominated "Sueño Bolivariano" (Bolivarian Dream). Just as, in a certain way, North Americans defined their "American Dream" and somehow Hollywood was the platform for "selling" the idea. In the same way, we want to use this TV channel to show to our people what the new Bolivarian Constitution of 1999 really means and the social model it defines. To show, for example, values such as collective work versus individual profit, solidarity versus mercantilism, etc. We want to bring these kinds of concepts not exactly as informative reports, but through the daily experiences of the common people.
This is the aim of the channel. At the beginning we had some problems, but at the moment the daily broadcasting hours of Vive TV are eight hours, for next April they will be extended to twelve and in May to 18. In addition, the channel's signal will come down through the different national private cable networks.
I believe this Government has made an enormous step in the communication field. Referring to VTV, the State TV channel, which already exists, I presented to President Chávez a project for the modernization of its structure that would cost approximately $ 58 million and it was approved. Once the reconstruction is completed, VTV will be, technologically speaking, the most modern and advanced public television channel, and perhaps even among private ones in Latin America.
All processes could be digitized from preproduction to postproduction. We also started an important change at the professional level, in order to adapt it to the realities of today's communications.
So this project is on its way. We bought new equipment abroad that is about to arrive soon. VTV will be the State channel that will assume the informative task more forcefully, even if not exclusively. In the news area, we want to introduce new modalities like informative dossiers and live reports, etc., that are particularly focused on going beyond the mere informative happening—they will show the real meaning of this Government's social plans, they will emphasize the impact of those plans on common people, in order to somehow quantify it.
For example, how the entire population is affected by having free medical assistance 24 hours a day in the poorest areas of the country for the first time in our history. Or the literacy program that trained more than one million people in six months. We want to emphasize more the human aspect than the news by itself. The important thing is that these social plans are raising people's self-esteem. This is an important goal that cannot be quantified.
One of the greatest problems with the model that we are trying to put into practice is that the variables and indicators that are traditionally used to measure the achievements of a government do not apply here. You can measure the per capita product, the levels of poverty etc., but you cannot quantify what happens with the poverty level when a million people who could not read and write now can, or when poor people who live in the marginal zones and become sick are taken care of by a medical doctor at their home.
No international organism measures this, neither the social nor the human side. Indeed, the INE (the National Institute of Statistics) is now trying to measure these kinds of things according to new parameters.
I am optimistic. I believe that we are making advances in this respect. Today we are much better than we were two years ago.
We also started a radio project, which was approved at the end of November 2003, and we are now in the development phase. RNV (Radio National de Venezuela), the State radio, now has only one broadcasting station at national level, but it has approximately 30 frequencies reserved since 1992 without using them.
We bought 16 new transmitters, which are already here. Very soon a new broadcasting circuit, consisting of 16 stations of the "National Youth Radio," for youngsters and teenagers, will start broadcasting. If we add this to the RNV station already operating, the State broadcasting network will be the largest in the country, with 32 transmitters working at a national level.
Furthermore, at the moment RNV is operating with only 6 transmitters in A.M frequency in the entire country. We are going to complete national coverage for this frequency. Also, we want to separate the F.M. from the A.M. completely. F.M. will be more youth oriented and A.M. more for an adult public.
Finally, we are now studying and collecting information about YVKE Radio Network,[1] which has four active stations and six non-active ones. The Venezuelan State took it over in the wake of the financial crisis of 1994, as an asset of the banks that owned it and went bankrupt at the time.Currently it is the network with the highest national rating. We want to reactivate the non-active stations and consolidate it as the country's most popular network.
So an infrastructural platform already exists, and for end of this year it will allow us to compete with the private sector. In addition, we achieved, through dialogue, that some private mass media outlets return to the role that they should always have played, which is to inform and to entertain and not to be political actors. We have achieved that several radio networks return to a much more balanced programming. With that we have lowered the media conflict in our country a little bit. We made a great effort to find points of agreement with different private radios and we are trying to do the same with some television stations.
In the area message content, we produced what we have called "Microcadena"[2] as an instrument to inform the people about the Government's work and achievements. This was unfortunately necessary due to the circumstance that in general all the private broadcasting, radio and television networks, have systematically refused to divulge any good news about this administration, never a success never an accomplishment and this is absolutely unfair, because they do exist indeed.
We have also clearly defined a mechanism for institutional informing and another for publicity. Several campaigns have already been designed. Actually we are starting a new one called "Venezuela es de Todos" (Venezuela is Everyone's), which aims to explain to Venezuelans who do not support this Government that the "Bolivarian Project" is a project of inclusion and not of exclusion.
So we have advanced quite a bit in informing and in providing answers, but we still have an Achilles heel,which is the international area. We have a huge blockage at the international level, and we are trying to construct a structure that will permit us to solve this problem.
Finally, we made a structure, which is already working, that tries to respond to all the new forms of communication have arisen with the Bolivarian Process. I am talking about the alternative and community media, which grew with such a strong dynamism, with which we are astonished.
In retrospective, I believe that during this last year, there was a big improvement. This does not mean that we are in a position to affirm that everything is perfect. There remains a lot work to do, but we are far better off now that we were in 2002 and 2003.
In Part 2 minister Chacon discusses why the private mass media is opposed to Chavez and what role the proposed law on social responsibility in radio and TV would have.
---
[1] This is a popular-oriented radio network that operates in the A.M. frequency.
[2] Micro-chain: An official broadcasting program imposed by the government on all broadcast media, lasting about 10 minutes, that is broadcasted once a week simultaneously trough all of the country' s radio and television channels, public as well as private.