U.S. Native Americans Lead Opposition to Designation of Venezuela as Terrorist Nation
Members of the Penobscot Indian Nation are spearheading opposition to a congressional resolution that would designate Venezuela as a state sponsor of terrorism.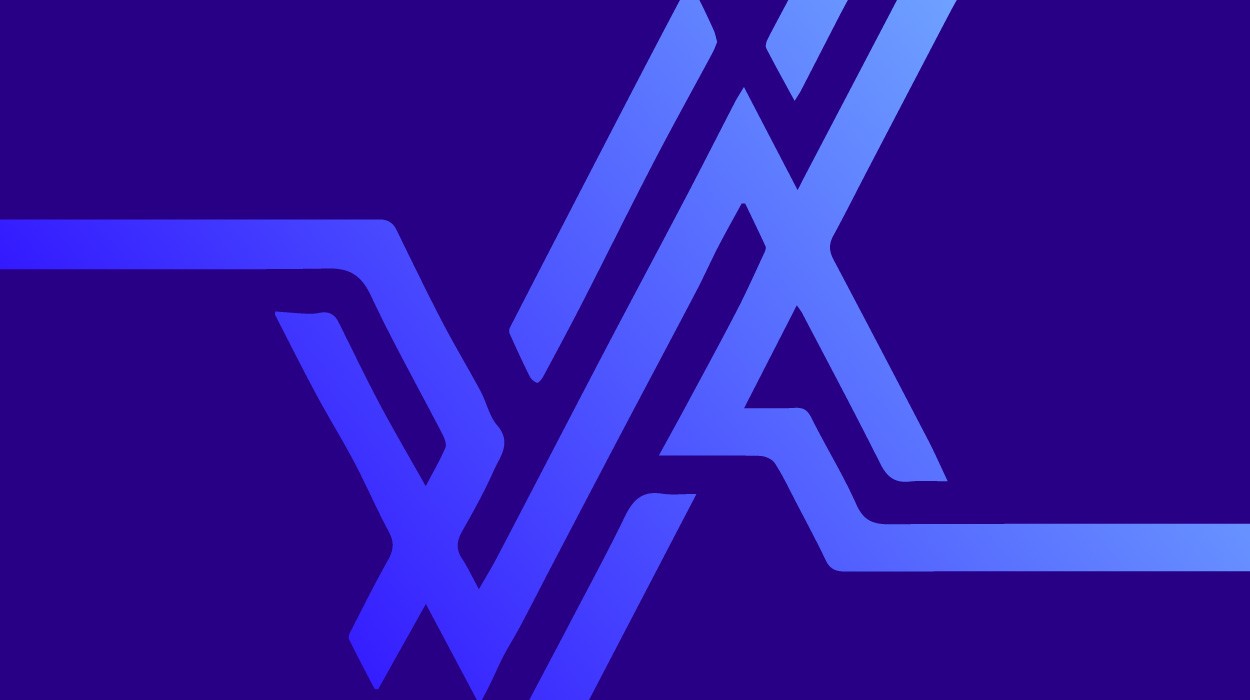 INDIAN ISLAND, Maine – Members of the
Penobscot Indian Nation are spearheading opposition to a congressional
resolution that would designate Venezuela as a state sponsor of
terrorism.
James Sappier, former Penobscot Indian Nation chief, and
Erlene Paul, the head of Penobscot's Human Services Department, said
House Resolution 1049 threatens not only a program in which the South
American country has provided free heating oil to hundreds of American
Indian and low-income communities for the past three winters, but would
also jeopardize the good relationships tribal members have developed
with Venezuelans and could impact oil imports for the entire U.S.
Sappier said he has alerted the tribes involved to contact their congressional representatives to vote against the resolution.
''It's the least we can do. Why would Congress do this? The
program has provided a donation to the U.S. low-income and poor people
of almost a billion dollars over the years when domestic oil companies
did nothing.
''We're worried sick that we're going to lose the program
because of this kind of frivolous attitude of some congressmen. But it
wouldn't be just the tribes that would be affected; it would be
everyone. If you think your oil prices are high now, imagine what
they'd be if we stopped getting oil from Venezuela – that's 14 to 16
percent of our imports,'' Sappier said.
Venezuela provides the U.S. with about 1.4 million barrels of crude oil per day.
The resolution was introduced March 13 by Florida Republican
Reps. Connie Mack and Ileana Ros-Lehtinen. It asks the State Department
to place Venezuela on a list of countries that provide support to
terrorist organizations, a designation that would impose a number of
sanctions on Venezuela and U.S. companies and individuals that do
business there. Other countries on the list are North Korea, Iran,
Syria, Cuba and Sudan.
Seven other Republicans representing Southern states co-sponsored the resolution.
The resolution puts forth a number of unsubstantiated
allegations first published in a New York Times front-page story March
30 – and repeated in a number of mainstream media outlets since then –
that claimed laptops captured from the Revolutionary Armed Forces of
Colombia contain potentially ''smoking gun'' evidence tying Venezuela's
government to the Colombian guerilla group. FARC, a self-proclaimed
Marxist-Leninist group that formed in the 1960s to represent poor rural
Colombia's against the wealthier classes, is designated a terrorist
group by the U.S., Europe and Colombia.
The resolution is ''really a fabrication,'' Sappier said.
''One of the elements we've been interested in is that none of the
states who are acting to sanction Venezuela participated in the heating
oil program or got to know the Venezuelans. I don't know what their
motivation is.''
Maine's Wabanaki tribes – the Penobscot, the Passamaquoddy,
the Maliseet and the Micmac – were the first to enter into the heating
oil agreement with Venezuela in 2005. Sappier was a co-signatory to the
initial document and Paul administered the program for the entire
state.
The program has since expanded to provide 100 million gallons
a year of free heating oil to more than 200 tribes and Alaska Natives,
homeless shelters and low-income families. The tribes received 25
percent of the heating oil distributed.
Mack links placing Venezuela on the terrorist list with the
passage of a free trade agreement with Colombia in a press release he
issued March 13.
''Naming Venezuela a state sponsor of terrorism and passing
the Colombia Free Trade Agreement in Congress will strengthen the
stability of the Andean region and help in the effort to preserve
freedom, security and prosperity for the Latin American people. I urge
my colleagues to support this important resolution,'' Mack said.
The Bush administration signed the FTA with Colombia in
November 2006, but it has yet to be approved by Congress and the
Senate. Some legislators oppose the FTA because of Colombia's horrific
record under President Alvaro Uribe's regime of human rights violations
that have been verified by a U.N.-sponsored mission and other human
rights agencies. Uribe is strongly supported by the Bush
administration.
Mack has gained a reputation in Congress as one of Hugo
Chavez's strongest critics, referring to the democratically elected
Venezuelan president as ''a strongman.''
But the resolution goes beyond unsubstantiated allegations
about Venezuela's involvement with FARC. It also condemns Chavez for
his relationship with Iran, quoting a U.S. Annual Threat Assessment
report of Venezuela's ''expressed willingness to cooperate with [Iran]
on nuclear energy.''
The quote was ''cherry-picked,'' the Venezuelan government
said in a detailed response to the allegations at www.embavenez-us.org,
and excluded investigators' statement that they ''are not aware of any
significant developments as a result of these discussions.''
''It is worth stating that though no significant developments
on nuclear energy have been produced, every country has the sovereign
right to develop nuclear energy for peaceful purposes,'' the embassy
said.
Mack also cited as evidence of Venezuela's worthiness to be
on the terrorist list its agreements with Iran on military cooperation,
shared intelligence, financial cooperation, civilian airline flights,
and ''initiating cultural exchanges.''
Presented with some of the objections to the resolution, Mack
issued the following statement to Indian Country Today: ''There is no
doubt that Hugo Chavez supports the FARC, an internationally-recognized
terrorist organization, with money, resources, and safe passage within
his country's borders. Chavez is a clear and present danger to all
those who cherish peace, freedom and security. Should the
Administration put Venezuela in its rightful place as a state sponsor
of terror, we would hope others would step in and provide this type of
[oil] assistance to those who need it. But that is why I urged
President Bush in a letter dated March 6 to have proactive policies in
place to protect our national security interest and increase the
Strategic Petroleum Reserve.''
Venezuelan ambassador: Terrorist resolution has 'no basis in reality'
An interview with His Excellency Bernardo Alvarez Herrera,
Embassy of the Bolivarian Republic of Venezuela, on House Resolution
1049.
Indian Country Today: It's hard to imagine anyone really
believes Venezuela is a state sponsor of terrorism. What do you think
is behind this resolution?
Bernardo Alvarez Herrera:This is not the first time
there's been an effort to put Venezuela on the list of state sponsors
of terrorism. It's always been a threat; sometimes it reflects the
domestic policies of the U.S. and sometimes it expresses the degree of
hostility which the administration has had with Venezuela over the
years of the Bush administration. Basically, it's a way to undermine
the process of change that's going on in Venezuela and also to
contribute to this matrix in the public opinion that we have rogue
countries, rogue states, in the hemisphere.
ICT: Congressman Connie Mack links naming Venezuela as
a terrorist state to passing the free trade agreement with Colombia.
How does the FTA come into play?
Alvarez: It's also not the first time they've done
that. I remember when they were about to pass the FTA in Central
America. There was a famous article by Donald Rumsfeld, who was Defense
Secretary at that time, saying the only way to counteract President
Chavez was to approve the FTA in Central America. It's always the same
story – when there's no way of justifying things, you always appeal to
the idea of ''national interests.'' I think they've been trying even in
Congress to use that argument, telling people if you oppose the FTA
you're sitting with the terrorists.
I want to make something very clear. We don't have anything
to do with trade agreements between the U.S. and Colombia or the U.S.
and other governments in the hemisphere. We have our own view of how we
should go. We have a definite scheme of integration, but you can do all
the research you want and you will find nothing about Venezuela
regarding the FTAs between Latin American countries and the U.S. This
is not our business. This is the sovereign right of the countries, but
it is being used here, and it's clear that for the Bush administration
the approval of the Colombia FTA has been like an emblematic objective.
ICT: What does that mean?
Alvarez: There was a speech by President Bush recently
where he suggested in a way that the way to counteract the ''threat''
of Venezuela, etc., is to approve the FTA with what he called ''the
best U.S. ally in the hemisphere'' – which is Colombia.
But don't forget – one thing is the resolution in Congress to
put Venezuela on the list; but the other thing is the executive
decision. The U.S. administration has been saying they have a team of
lawyers studying whether Venezuela should go on this list. This is a
decision they will likely make in May.
ICT: Do you think the resolution will pass in Congress?
Alvarez: There are few people who really believe that
Venezuela is a terrorist country. I don't think that's going to fly in
Congress, but the administration does have their lawyers studying this
executive decision.
The funny thing is trade between the U.S. and Venezuela has
grown from $29 billion in 2004 to $50 billion in 2007. We're the second
biggest trading partner to the U.S. in the hemisphere [after Canada].
We have an incredible commercial relationship – we have the heating oil
program, we have 67 players in the major leagues, 15 flights daily from
Florida to Caracas. It's amazing that [the resolution] is coming from
[three representatives in] Florida.
ICT: Is it a partisan issue? They're all Republicans.
Alvarez: These people want to put together a more
ideological neoconservative approach and it's basically the Cold War
mentality. If you read the resolution, it's the same narrative from the
Cold War with lots of contradictions.
ICT: What will happen if the resolution passes or there's an executive decision to place Venezuela on the terrorist list?
Alvarez: We are ready for everything. This is a decision
of the U.S. government, the U.S. companies. I think they have to
understand the consequences of such a decision. I think there will be
unanimous rejection from the hemisphere. I think there will be
incredible and very difficult economic effects. It would be bringing
that to a hemisphere that has been moving toward peace, democracy and
social change – because as you know, there is a very complex situation
in the Andean countries – and that will have a reaction from all the
countries in Latin America.
But it will be a legacy, because it's very easy to put a
country on the terrorist list, but how easy is it to take it off? And
it will be a legacy that will create a lot of problems for the U.S.
ICT: What problems?
Alvarez: I want to be clear: We are a country with
dignity. We do what we think we should do. We have relationships with
countries all over the world. We participate freely everywhere and no
one is accusing us of anything except the U.S. government. We have made
our positions and we're ready to work with the world.
So, we're not begging the U.S. not to do this to us. This is
a problem of the U.S. We haven't done anything to harm that
relationship. I think people in the U.S. should sit down and think
about this and evaluate the consequences of this.
ICT: What would happen to U.S. oil imports from Venezuela?
Alvarez: I don't know, but do you think this is a time
to play with that? Do you think we can keep the heating oil program for
the indigenous people of the U.S. if the U.S. puts us on a terrorist
list? Imagine; put yourself in the role of Venezuela. What are we going
to do? We don't know yet, but of course something is going to change.
You can take that for granted. Are Venezuelans going to sit down and
say, ''Sorry, U.S., we'll behave better in the future''? It's clear to
everybody that this is a political decision. It has no basis in
reality, none at all.