Exporting health care: oil and health in Venezuela
Simon Romero never fails to report bad news from Venezuela. On February 9 , under the headline "In Venezuela, Faith in Chávez Starts to Wane" he tells us that--despite the blessings of large oil reserves--food shortages and "outbreaks of dengue fever" have the populace in a foul mood.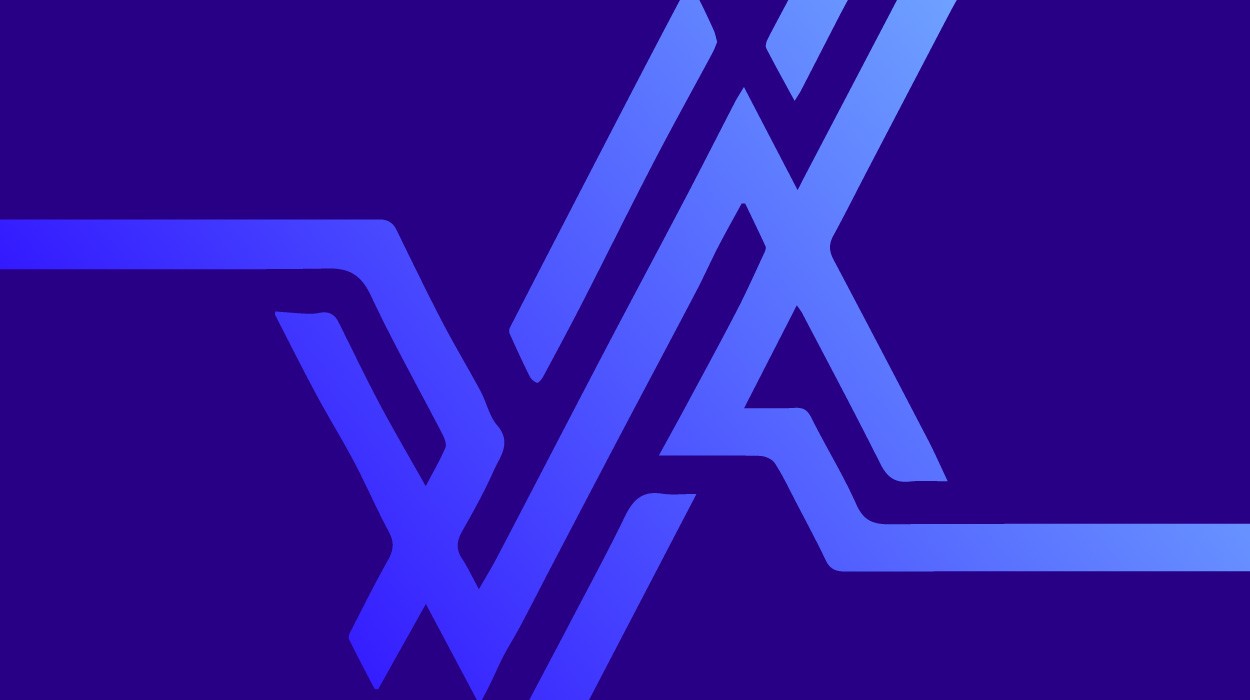 Simon Romero of the New York Times never fails to report the slightest flutter of bad news from Venezuela. On February 9 of this year, under the headline "In Venezuela, Faith in Chávez Starts to Wane" he tells us that–despite the blessings of large oil reserves–food shortages and "outbreaks of dengue fever" have the populace in a foul mood.
I previously dealt with the problem of food shortages on February 13 and again on February 21 at this site, but I wrote nothing about dengue or its deadly variation known as dengue hemorrhagic fever (DHF).
Perhaps Romero was in a hurry, but if he had checked a story released by the Bolivarian News Agency (ABN) on February 8, the day before his own story appeared in the Times, he might have seen this headline: "Venezuela is First Country to Show Progress in the Fight against Dengue."
Under this headline, Romero and the entire staff of the NYT could have read the article's opening sentence: "Members of the Pan American Health Organization (PAHO), who are visiting Venezuela, said that Venezuela is the first nation of the region to make great progress in the fight against dengue." The PAHO is the regional office of the World Health Organization (WHO).
Maybe Romero and the Times assumed that President Chávez made up this story and ordered the ABN to foist it on an unsuspecting continent. But it seems to me that Mr. Chávez might be too busy dealing with FARC rebels and the Colombian invasion of Ecuador to fiddle around in a newsroom in Caracas, and nobody at the World Health Organization has denied the truth of the ABN story anyway.
Incidentally, as of the 12th of February, 118 cases of dengue had been reported in Puerto Rico, where one has to assume that faith in George W. Bush is starting to wane.
Dengue and DHF exist throughout South America, Central America, Mexico, and the Caribbean. Some countries do a better job than others of fighting these diseases. Why has Venezuela been so successful? One could ask the same question about health care in general in Venezuela, a country where every success excites the hatred of the American Empire.
The explanation for this pathological hatred may lie in the fact that, given the socialist leanings of its current government, Venezuela dares to use its resources to provide health care at no charge to all its citizens who need it, especially the poor. Previous Venezuelan governments have promised free health care in the past, but they never had enough clinics and sympathetic doctors to turn the promise into reality. The Chávez government has both doctors and clinics.
By contrast, the rulers of the American Empire tell us that we cannot afford to provide free health care for our people. We're obligated instead to spend trillions of dollars to create and detonate weapons of mass destruction in Iraq and Afghanistan. It's for their own good, of course. We're trying to bomb them into free and democratic societies.
But how unusual this Chávez fellow is. He has no interest in WMD. He says that Venezuela will soon become an "a superpower in food production." Instead of continued reliance on the United States, Venezuela now manufactures its own tractors. If you want to improve public health, it seems, you must first prevent malnutrition and starvation.
For the best health care possible, you also need doctors, clinics, and all the benefits of medical science. In Venezuela, the most representative expression of the Bolivarian Revolution's attitude toward health care has been the growth of the Misión Barrio Adentro (Inside the Neighborhood) movement. "It entailed placing doctors in urban shantytowns and rural villages where few Venezuelan doctors would dare to tread. To many poor Venezuelans, that was a revolution in itself." (Bart Jones, ¡Hugo!, 2007, p. 288)
Where did Venezuela find these doctors? What country could produce doctors filled with revolutionary ardor, doctors who would gladly go where the poor people lived?
In October of 1999, Fidel Castro traveled to Venezuela for a fraternal reunion. He and Chávez visited the tomb of Simón Bolívar. They traveled to Sabaneta, Chávez's boyhood village, where he and his grandmother had lived in a hut made of mud and straw. Chávez and Castro played baseball. Actually, Fidel, at age 75, only managed his team, although he did pinch hit in the last inning. He was called out on strikes, but disputed the call.
By the time Fidel left for home, he and Chávez had agreed about matters important to both countries. Venezuela would sell oil to Cuba at affordable prices. Cuba would pay for this oil in cash and medical assistance. Four hundred fifty Cuban doctors already in Venezuela would remain there and staff the new clinics Venezuela would build.
By 2004, the number of Cuban doctors in Venezuela had increased to 13,000. Cuba had also been training medical students from Venezuela. Today, ten years after Chávez was elected, Venezuela has a new generation of doctors who are eager to help the poor. Young ophthalmologists, for example, now work in free eye clinics throughout the country.
John Otis of the Houston Chronicle went to visit one of these new clinics, where he met 73-year-old Celestino Granados, one of 110 cataract victims from El Salvador. The nine doctors at the clinic removed the cataracts for all 110 at no charge. Venezuela even paid their air fare.
"I see perfectly," Granados told Otis a few days following his surgery. "I can even see the color of your eyes." Then he and the others flew back to El Salvador. Not one of those people could have afforded to pay for cataract surgery, which now costs about $1500 in traditional clinics in Latin America. (Houston Chronicle, June 18, 2007)
How does Venezuela pay for this health care? Most of the money comes from oil revenue. Some critics find this immoral. "They couldn't do those things without all that oil," they say.
That's right. They couldn't. But they do have the oil, and they spend it to help the poor. There used to be a great deal oil in Texas. But Texas never brought in hundreds of people to have their cataracts removed at no charge. In Houston, they sent people to the moon and built the Astrodome. If you had cataracts, would you like to visit an Astrodome you couldn't see, or would you prefer to regain your sight and look at the moon from your back yard?
Critics say the doctors and clinics in Venezuela are bad because their success promotes socialism. What should they promote? Faith healing?
Given all the publicity about eye clinics, the Times was sure to send Simon Romero back to Venezuela to report the latest news. In an article published on February 26, he recounted his visit to the Hospital Luis Ortega in the city of Porlamar, where Romero's news was as grim as always. "Paint peels from walls neglected for years." If this isn't bad enough, take note of the "unconscious patients." Their cots are "strewn near the reception desk."
The place sounds almost as bad as one of those American hospitals where doctors amputate the wrong limb. Or maybe they amputate the right limb, but from the wrong patient.
In spite of all the cots strewn in his path, Romero found his way to "a recovery room tucked away at the end of a dim corridor."
Regardless of the peeling paint and the dimness of the corridor, a team of ophthalmologists has successfully restored the sight of 96 men and women from Nicaragua. And, yes, they all got free airfare.
Just to keep his story fair and balanced, Romero hurried back to Caracas, where he spoke with Mirtha Noguera, president of the Venezuelan Ophthalmology Society. She thinks all this sight-restoration business is okay, but that it causes the health care system to neglect "other pressing health needs in Venezuela." This may or may not be a good point, but it probably doesn't matter anyway, because, as Ms. Noguera says, "Doctors are emigrating because they cannot earn decent salaries."
To be honest, I don't think the plight of underpaid doctors is really going to engage the sympathy of most newspaper readers here in the Middle West. We're more likely to empathize with Marden Espinoza, 69, a retired math teacher, one of the Nicaraguans who has by now returned home with his sight fully restored.
The sad fact for Ms. Noguera is that Venezuela is rapidly gaining a great many doctors who don't require millions of dollars before they'll help a retiree from a poor country regain his sight. I don't know what she plans to do after all the doctors in the Venezuelan Ophthalmology Society have emigrated because "they cannot earn decent salaries."
But here's my suggestion for Ms. Noguera's job search. At the inauguration of the new Dr. Osío de Cúa Hospital in Miranda, President Chávez pointed out that between 1997 and 2007, "[T]he number of primary health care clinics in Venezuela increased from 4804 to 11,373" (Kiraz Janicke, Venezuelanalysis.com, February 20, 2008)
Eventually, the paint in all those clinics will start to peel. Paint supplied at no charge, but bring your own brush.
[Patrick Irelan is a retired high-school teacher. He is the author of A Firefly in the Night (Ice Cube Press) and Central Standard: A Time, a Place, a Family (University of Iowa Press). You can contact him at [email protected].]