John Negroponte, Latin America's Real "Mr. Danger"
President Bush's nomination of current director of National Intelligence John Negroponte for the position of deputy secretary of state brings bad news for Latin America and especially for Venezuela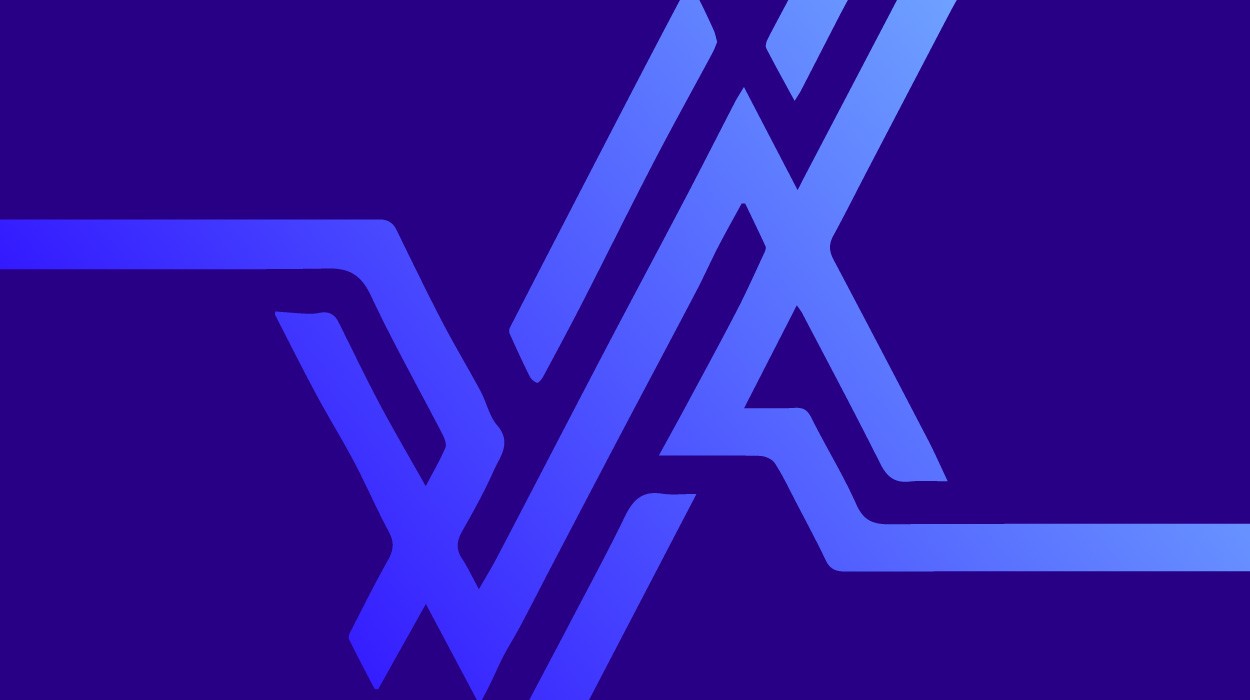 U.S. policy on Venezuela likely to harden after Negroponte's confirmed
Chairman Biden to meet early test whether the Senate Foreign Relations committee again rolls over on Negroponte's shocking record while ambassador to Honduras in the early 1980s
Recent neglect of Latin America due to Washington's distraction over the Iraq war gave the region elbow room to pluralize its relations with the rest of the world and achieve new agreements and economic ties with non-traditional partners
In Honduras, Negroponte was more a conspirator than a benign diplomat
As second in command at the Department of State, Negroponte will be the de facto supreme arbiter of Latin American policy directives under Rice, who is known for her inattention to the region
President Bush's nomination of current director of National Intelligence John Negroponte for the position of deputy secretary of state brings bad news for Latin America. If proven, the allegations of Negroponte's sordid involvement in the Central American "dirty wars" of the 1980s should fundamentally disqualify him for any job in public service; at the very least, his nomination requires a serious inquiry into the deep stains on his record. There is compelling evidence that Negroponte routinely covers up his complicity in a variety of questionable entanglements, including being aware of, if not helping to guide and facilitate funding for, a Honduran military death squad in 1983 while serving as U.S. ambassador in Tegucigalpa. With a newly elected U.S. Congress that has been given a mandate to fix the country's profoundly troubled foreign policy, now is the time for this country's policymakers, particularly the new Democratic majority, to call into question yet another of Bush's egregious foreign policy errors-in-the-making.
Considering Bush's "with us or against us" doctrine which was richly applied to the southern nations during the reign of such hard-right State Department figures as Otto Reich and Roger Noriega, it is not surprising that the White House has continuously elevated very controversial figures – like former UN ambassador John Bolton – to prominent positions in the administration. But even today, with a new Democratic congress committed to reforming an increasingly unpopular foreign policy, the White House does not appear to be changing its tack. President Bush continues to promote controversial advocates of the Reagan Cold War strategy, as in the case of Robert Gates (the Iran-Contra scandal-implicated former deputy director of the CIA), who was recently made Secretary of Defense following the resignation of Donald Rumsfeld. Like Negroponte when asked about the details of his Honduran service, Gates consistently displayed memory loss when it came to his familiarity with a roster of illegal and black box initiatives during that period.
The Case Against Negroponte Deserves to be Heard
The nomination of John Negroponte is a brazen move that displays a lack of sensitivity to the damage he has done to the United States' image abroad and the creation of democratic initiatives in the Americas. It is an especially poor choice because it is made at a time when U.S.-Latin American relations have hit an all-time low.
Since the war in Iraq began, Latin America has fallen from Washington's attention. What few initiatives were directed at the region tended to be purely ideological in nature or Cuba-related. If U.S. policy toward the region is to take a constructive path, it must be under the guidance of an authentic democrat. Under this definition, Negroponte is a poor candidate for the task. The U.S. needs a proactive diplomat with both knowledge of the region – which Negroponte certainly has – and a constructive engagement-based plan – which isn't likely given his history.
Negroponte's imminent confirmation brings with it the strong possibility that the U.S. might move from its current status of protracted neglect to a preoccupation with making up for lost ground in its regional standing that would take on Venezuela as well as some of the less militant "Pink Tide" nations with their left-leaning, reform-minded goals. It is possible, that in response to recent elections that have once again elevated regimes intent on pursuing their own political paths, the State Department under Negroponte will redouble its efforts to revive its ideologically-dominated Latin American policy of previous Republican presidencies. While Negroponte's portfolio will not specifically underline Latin America, he will, if he follows the practice of his predecessor, Richard Armitage, dabble in any area of his choice. Since he held two ambassadorships in Latin America, and given Secretary Rice's famous indifference to the region, his influence over hemispheric issues is likely to be considerable, particularly when it comes to dealing with Venezuela with a big stick.
A Questionable Legacy: Honduras
There is strong evidence that from 1981 to 1985, John Negroponte used his role as U.S. ambassador to Honduras to cover up human rights abuses conducted by a military-sponsored death squad responsible for the murder of almost 200 opponents of Honduran cooperation with the Reagan administration-sponsored covert war against the Sandinista government of Nicaragua.
Negroponte was appointed ambassador to Honduras at a time when the Honduran government already had become a base of operations and a safe haven for Contra fighters. He attempted to derail the Contadora peace process, which he insisted would endanger the "special project" of providing arms to anti-Sandinista rebels operating out of Honduras. The U.S. position on the peace process unquestionably led to the prolonging of the Central American wars. Even more disturbing is the complete lack of reporting by the U.S. embassy on the human rights abuses that were carried out by the Honduran military at the time. It is unlikely that the abuses simply weren't noticed by the embassy. The previous U.S. ambassador, Carter-appointed Jack Binns, spoke out against the State Department's disregard for the human rights abuses that were occurring. Binns warned U.S. officials of the abuses being perpetrated by Honduran military leaders, such as the militantly anti-Communist commander of the country's armed forces, General Gustavo Alvarez. Not surprisingly, the Reagan administration promptly replaced Binns with the more reliable Negroponte.
Negroponte would later extol Alvarez as being a reliable source of information and a model democrat. In correspondence released through the Freedom of Information Act, Negroponte described the General's "commitment to democracy" despite strong evidence of his leading role in human rights abuses alleged by a number of Honduran human rights groups and civic leaders. Despite Negroponte's close working relationship with Alvarez, he later denied any knowledge of "death squad-type activities" perpetrated by Alvarez's Battalion 316 at his 1989 Senate confirmation hearing for his nomination as ambassador to Mexico, ignoring the strong evidence of its primary role in carrying out such misdeeds which was documented in a comprehensive investigation by the Baltimore Sun. Alvarez did not end up well. After fleeing to California with purportedly over a million dollars in bribe payouts, he later returned to Honduras, where he was murdered, reportedly for not sharing his U.S.-supplied booty with his fellow commanders.
Dropped Investigation
Following the Iran-Contra scandal, Negroponte's meteoric rise to the upper echelons of power within the State Department continued uninhibited. After serving as ambassador to Mexico and the Philippines, Negroponte was nominated as the ambassador to the United Nations in February 2001. As expected, there was an uproar among human rights activists over what transpired in Honduras. During his confirmation hearings, congressional Democrats requested an investigation of his past record. Senator Christopher Dodd, a Connecticut Democrat who has been opposing the shortcomings of Washington's Latin American policy since the early 1980s, took the lead in challenging Negroponte's qualifications. During the nomination process, several accused death squad members who had been living in North America were abruptly deported. Some have suggested that this was a political move to deprive the Senate Foreign Relations Committee of potentially valuable, if embarrassing, sources of testimony against Negroponte.
There were many doubts over the prospects that he would be awarded the UN seat, given the disturbing questions about Negroponte's past and his ability to serve as a highly scrupled representative of the U.S. to the world body. Dodd insisted that Negroponte had refused to admit that the U.S. had "shad[ed] the truth about the extent and nature of ongoing human rights abuses in the 1980s," and that many of the allegations of abuses in Honduras during Negroponte's tenure had later been validated by proceedings heard before the Inter-American Court of Human Rights and in other venues. In spite of repeated reiterations that he had no memory of human rights abuses and other acts of selective amnesia which had become a hallmark of the way that Negroponte handled such inquiries, Dodd called for additional documentation of the charges being leveled against Negroponte. But it was here that Negroponte benefited from the unfortunate occurrence of September 11. In an expectedly acquiescent political move by the Committee, which was determined to display solidarity, his nomination was approved only days after the attacks. Dodds said that he did not want to "stand in the way" of the nomination of a UN ambassador at such a critical juncture in the nation's history.
A Renewed Chance to Set the Record Straight
In 2004, Bush once again turned to Negroponte when he appointed him as ambassador to Iraq. In the atmosphere of ebullient patriotism that followed September 11 and the invasion of Iraq, the confirmation proceeded without any significant objections. The same was the case in 2005, when Negroponte was confirmed as the first director of national intelligence by a vote of 98 to 2. Now, however, the Democrats have won a majority in both the House and the Senate for the first time in over a decade. This was mainly due to the widespread discontent with George W. Bush's foreign policy. This means that the Democrats have the opportunity to push a platform of reform and renewal of this country's Latin American agenda as a part of their overall revitalization of Washington's image abroad. With Negroponte's nomination as deputy secretary of state, the new Congressional leadership must firmly assert itself by finally turning a critical eye on U.S. past foreign policy with John Negroponte's actions in Honduras in the 1980s being a prime candidate for close examination.
A very strong case exists that Negroponte committed any number of grave sins of omission and commission which, in effect, converted his embassy in Honduras into a murky and blotched post. During the years of the Reagan administration's war against leftist governments and movements throughout Central America, U.S. diplomats often overlooked the operation of, and in many cases helped to facilitate, violent anti-leftist factions. If the United States intends to promote democracy abroad, it is crucial that its second highest-ranking diplomat not be guilty of effectively allowing human rights abuses to continue to go ignored in the name of U.S. national interest, and that his nomination not be easily confirmed in the name of cordiality. John Negroponte has been charged with serious crimes, and they must be examined.
This analysis was prepared by COHA Research Associate Saul Cohen
January 11th, 2007