Diary of a Venezuelan Presidential Election: December 3rd 2006
Chesa Boudin, author of The Venezuelan Revolution: 100 Questions-100 Answers, gives a first-hand account of Election Day in Caracas.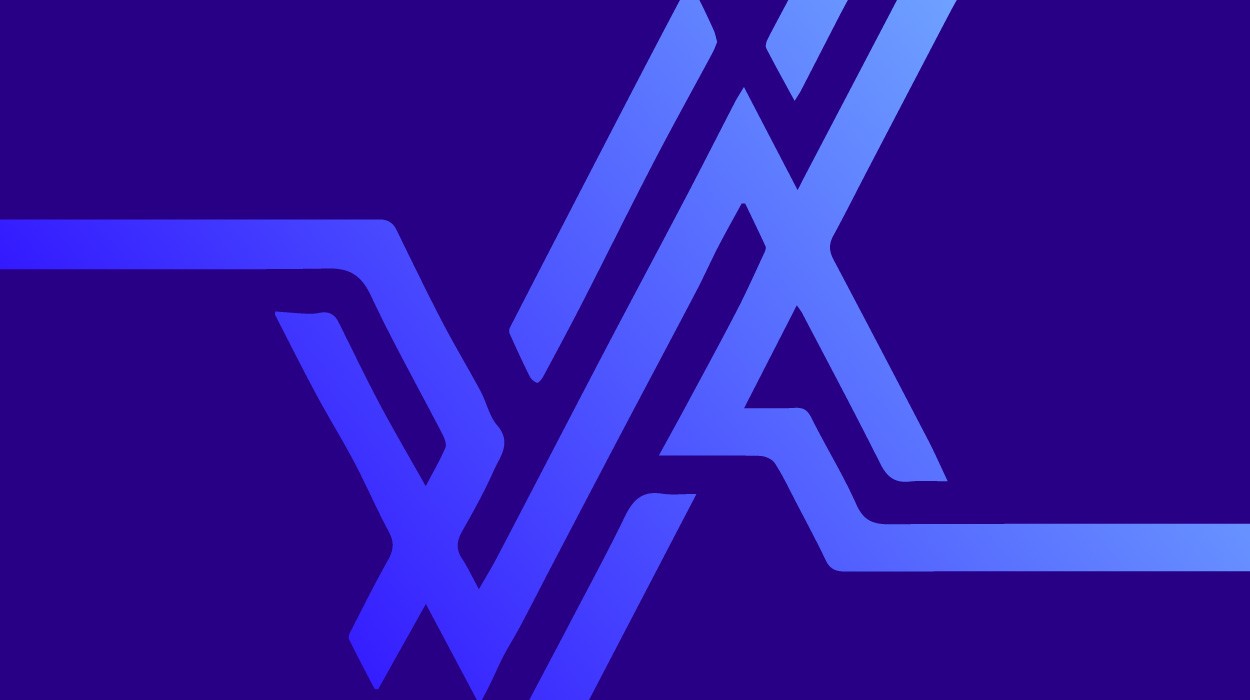 Loud fireworks woke me, and much of Caracas, up at 2.30am on the morning of the election. Luckily I had planned on getting out of the house by 3am anyway. By 4am I was in the heart of one of the largest barrios in Caracas called El Valle. My friends from El Valle had insisted that I show up "the earlier the better" to see the election and that 3am was a good time to arrive. Since Venezuela is notoriously behind schedule, and I couldn't imagine why anyone would want to show up 4 hours before polling stations even opened, I hadn't taken them too seriously.
But sure enough when I arrived at 4am there was already a line of over a hundred people waiting to be some of the first to cast their ballot in the 2006 presidential election. The main contenders were the incumbent Hugo Chavez, and for the opposition the current governor of Venezuela's Zulia state, Manuel Rosales. Since Chavez's political base has always been the poor, I was not surprised to see more than a few people in El Valle wearing Chavez's MVR party color: red (although the National Electoral Council (CNE) had officially banned wearing political propaganda to the polls). In addition to the lines, there were groups of motorcycles racing around, lighting rockets and M80s –the poor people equivalent of fireworks– to get stragglers out of bed and energised. Caravans of motorcycles and cars packed with red clad, flag waving barrio dwellers passed with horns blaring and a range of chants emanating: "Uh ah, Chavez no se va" (uh ah, Chavez isn't going anywhere), "Se queda, se queda, El comandante se queda" (he is staying, he is staying, the commander is staying), "Son diez, son diez, son diez millones, son diez (there are 10, there are 10, there are 10 million [votes for Chavez] there are 10), "No volverán" (they [the oligarchy] will not return].
One of the visual representations of the Chavez reelection campaign is two hands with fingers spread wide symbolising 10 million votes. Even though this campaign slogans was based on the entirely unrealistic goal of trying to get 10 million votes (out of a total electorate of 16 million, in which only about 12 million actually voted), the sight of both hands spread eagle blazed red shirts and posters created a popular image.
Around 6am, the sun began to peek over the steep hills of the barrio, and street vendors began selling soup, coffee, and arepas (a Venezuelan staple made from cornmeal). I was invited to watch one of the neighborhood polling stations set up with state of the art electronic machines. Each machine in addition to recording digital votes, printed paper receipts that were then to be deposited in ballot boxes for physical confirmation of the electronic results. Given that this was a new system, 55 percent of the polling stations were expected to do manual counts of the paper ballots to verify the electronic results. As the electoral council's local employees set up the polling station in a local school, several members of the National Guard were on hand to ensure security. Witnesses from several different political parties were on hand to observe. International media and the countless delegations of international observers had unrestricted access to observe first hand. Everyone wanted this election to be fair, all the safeguards against voter fraud in place.
By 7am there were drum circles (tambores), and trumpets blaring. The queue for the biggest polling station in the neighborhood, where about 6,000 people were expected to vote, was 6 blocks long, five people deep. Even once the polling stations were open and operating (more or less) efficiently, the lines continued to grow. As I circulated in and out of various polling centers in the neighborhood, I was surprised by the relative efficiency of the process given Venezuela's penchant for making everything take about twice as long as necessary.
Once voters got into the school or polling station their ID was checked on the list of voters at that site. They were fingerprinted electronically to make sure no one voted more than once. Then they got in line and were shown, one by one, what the ballot looked like and what they would have to do when they got to the machines. Then they went to machines behind cardboard screens, made their selection, and received a paper ballot confirming their vote with the name/party they had selected. Finally, they deposited their paper ballot in a sealed box, and signed and fingerprinted the list to show that they had voted. The tip of their pinky finger was then stained purple with semi-permanent ink to show that they had voted, as an additional safeguard to make sure no one tried to vote twice.
Around 10am I raced across the city to another notorious barrio: 23 de enero. 23 de enero is one of the barrios that is closest to the presidential palace, and it was at one of many polling stations there that President Chavez was to cast his vote along with a thousand or more local residents. The security was intense, and the place was mobbed with reporters from around the world, as well as a long line of voters, who, because of security would not be able to vote until after Chavez had left. About an hour and a half after he was scheduled to arrive – in Venezuelan words right on time – Chavez drove up in a bright red VW beetle. Supporters mobbed him as he exited the car in a red button down shirt and walked towards the school where he was to vote, hand in hand with his daughter. I watched from about 15 feet away as he went through the same process described above, pinky ink stain and all. Afterwards, he gave the shortest press conference I have ever seen him give – half an hour – and headed off to the palace to work and wait for the elections to come in. He looked exhausted.
I was exhausted and hungry, so I walked down through the barrio trying to find a place to eat lunch. Eventually I found a restaurant that was open for business and ordered some Arroz con pollo (chicken and rice) and a whole coconut with a straw to drink. I had tried to order a cold beer but the waiter informed me that there was a "dry law" in place prohibiting the sale of any alcohol on election day.
After I had scarfed down my meal and followed the coconut with a watermelon juice, I raced across town again to a different barrio: La Vega. La Vega is much larger than El Valle, the steep hills more sprawling. Friends of mine in La Vega arranged for me to ride around in the back of a pick up truck on a tour of the barrio and its polling stations. Starting around 3pm I spent about two hours winding my way through the hills, turning around at paved dead ends, where the only way to keep going up to the dozens of houses above was on foot. We stopped at a handful of polling stations where the lines were still around the block, but by this point millions of Venezuelans had already voted, and at least in La Vega there was a celebratory atmosphere. People were drinking (despite the dry law, plenty of people had alcohol in their house and beer and rum were flowing freely), setting up Venezuelan style barbecue's and dancing salsa and merengue in the streets. Red shirts, hats, and paraphernalia were everywhere – I even saw a goat dressed in a red shirt with two hands for Chavez's 10 million votes.
As we wound our way through streets the chanting in support of Chavez was deafening; fireworks were still exploding, and people of all ages and colors on balconies, street corners, and the hoods of their cars were throwing up 10 fingers to show me their support for Chavez. Of course there was the occasional person or family here and there that would indicate their support for Rosales, either through an opposition blue Tshirt, or by yelling out the Rosales campaign slogan: "Atrevete" (dare to change). These loners' comments were usually met with friendly derision and joking by their neighbors in the streets. My friend Norberto who was in the back of the pickup with me explained his analysis of the election dynamics: "80 percent of Venezuelans are poor," he told me. Of those 80 percent 9 out of 10 votes will be for Chavez. Even if every single Rosales supporter in the higher classes comes out to vote, and even a couple million Chavistas don't vote today, there is no way Chavez will loose."
As I climbed up to the top of the La Vega, the view down into the barrio below was awe inspiring. There were so many houses, each with so many people, crammed into such a small space on such unyielding terrain; such an overwhelming number of people whose passionate support for their President was so clear. How could anyone seriously doubt that Chavez would win easily, when he continues to have the support of the vast majority of the country? Of course plenty of Rosales supporters genuinely believed they were going to win, simply because they never go anywhere near the barrios where the majority of their compatriots live, because they never talk to people from a different social class, unless they are being served by them. Of course private media manipulation reconfirms their warped perception of the national political balance, and must have influenced mine because I too believed the Rosales campaign was gathering momentum in the weeks before the election.
As the sunset and the grey clouds began to spill their moisture onto the city below, I headed out of the barrio and to a friend's house for dinner in an opposition controlled neighborhood. Rumours of all sorts, mostly false, were flying via text message and phone calls: Rosales supporters said he was winning 57-43 but that there was mounting fraud; Chavez supporters said Chavez had won 72-26; Rosales was going to refuse to recognise the results; there was an altercation at a Caracas voting center that had been set up by people from the same party to discredit the electoral process; people in the Rosales campaign headquarters were celebrating; people in Chavez's presidential palace were celebrating. Around 10pm the President of the National Electoral Council came on TV to report the preliminary results: with 78 percent of the votes counted, Chavez had 61.35 percent and Rosales had 38.39 percent of the vote. Fireworks began exploding, and even in this quiet, middle class neighborhood we could hear shouts of "Viva Chavez."
Exhausted I raced out of the house into an eerily empty street. There was not a taxi to be found but luckily the metro was still running. The metro was a party – red clad Chavez supporters on their way to the Palace were celebrating loudly and embracing random strangers, as long as they were also wearing red. Twenty minutes later I was on the street in the pouring rain as swarms of red clad Chavistas charged up the hill towards the palace. Trucks and cars ferried more people in, horns blaring, and music blasting. The streets around the palace were filled with red. Fireworks lit up the sky, and the rain hardly seemed to have diminished the crowds which must have numbered more than 10,000. Around 2am, exhausted and drenched, I called it a day and left the thousands still partying for a long wet walk home through empty center of Caracas.
I can't help but feel like I witnessed something historic. For all of the problems in the Chavez government, for all of its shortcomings and failings, it clearly has a democratic mandate to run the country. Beyond this, I witnessed an eruption of participatory democracy. In Venezuela voting and political engagement is not a chore, but a national street fiesta. Until the political opposition in this country learns to recognise that the rich and powerful are the minority and that the poor are the vast majority, here as the world over, they will not begin to have a chance to win a national election. Chavez has taken some big risks, but by siding with the poor majority in a democratic system, he made a very safe bet.