The Truth About Venezuela's Presidential Election – a VIC briefing
This briefing outlines some key facts concerning the forthcoming election and Hugo Chávez's democratic mandate, detailing previous election results certified as free and fair by international observers. It also explains some of the reasons for Chavez's political support which this popular mandate is based on.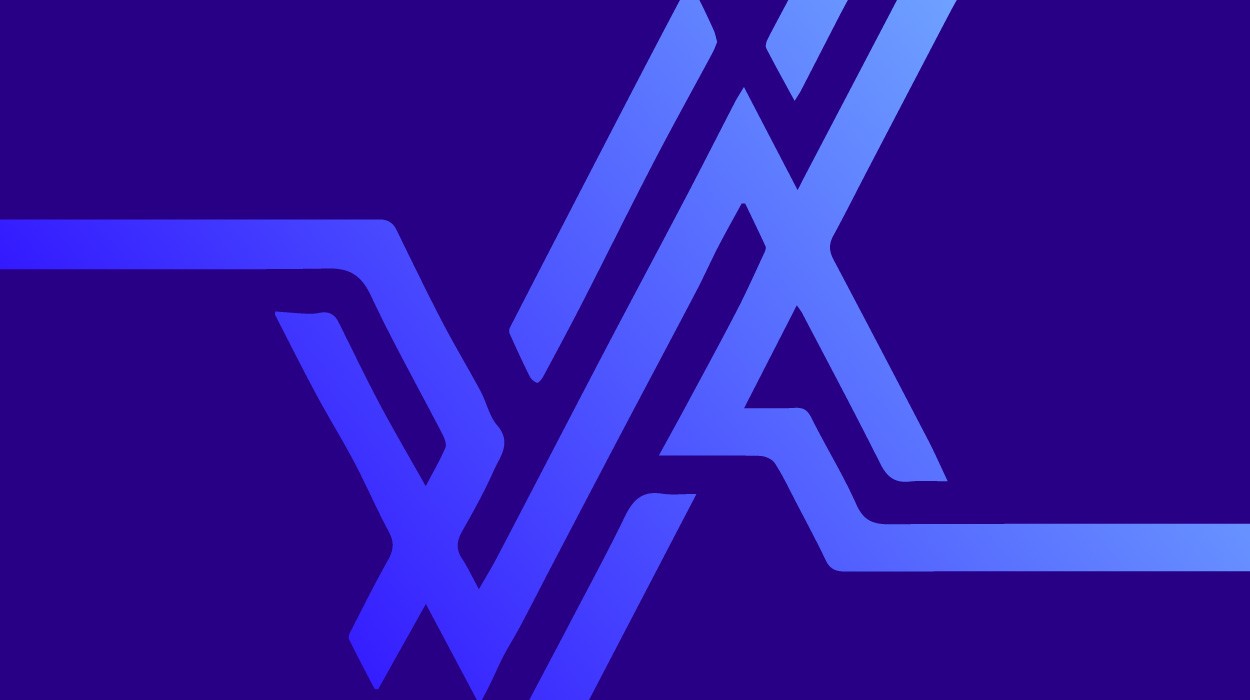 VENEZUELA: DEMOCRACY AND SOCIAL PROGRESS
– A briefing on the 3 December presidential elections
On 3 December, Venezuela holds its presidential election. Following President Hugo Chávez's visit to London in May, there has been increased interest in Britain about Venezuela.
However, much of the media coverage of Venezuela has been misleading and heavily influenced by US-backed opponents of the democratically elected Chávez government. Much of the false information has its origins in the Venezuelan media, which is overwhelmingly owned by the political opposition.
This briefing outlines some key facts concerning the forthcoming election and Hugo Chávez's democratic mandate, detailing previous election results certified as free and fair by international observers. It also explains some of the reasons for Chavez's political support which this popular mandate is based on.
1. HUGO CHÁVEZ'S DEMOCRATIC MANDATE
Some British media have propagated the myth that Venezuelan President Hugo Chávez is 'authoritarian', a 'dictator', and even that he came to power through a coup. The opposite is the case. Hugo Chávez and his supporters have won ten elections on a national basis in eight years.
These are:
1. December 1998: Hugo Chávez elected president with 56.2 per cent of the vote.
2. April 1999: National referendum on convening a constituent assembly to draw up a new constitution won with 71.8 per cent support.
3. July 1999: Election of a constituent assembly to draft a new constitution, Chávez supporters won a large majority of seats.
4. December 1999: Referendum on whether to adopt the new constitution, won by Chávez supporters with 71.9 per cent of the vote.
5. July 2000: Presidential election held under the new constitution, won by Hugo Chávez with an increased majority of 59.76 per cent of the vote.
6. July 2000: Election of the National Assembly, Chávez supporters won a majority of the seats
7. December 2000: municipal elections with around two thirds supporting pro-Chavez parties.
8. August 2004: A national referendum called by the opposition on whether or not to remove Chávez from power, won by President Chávez with 59.3 per cent of the vote.
9. October 2005: Local and regional elections throughout the country, Chávez supporters won the elections in 80 per cent of the local authorities and 20 out of 22 provincial governments.
10. December 2005: National Assembly elections. Chávez's party, the MVR, won a large majority of the seats following the cynical boycott of the election by some of the opposition (1). (More information on this is given below).
These election processes have been verified as free and fair by international observers, including from the Organisation of American States (OAS), the European Union and the US-based Carter Centre.
The confidence that Venezuelans have in their democratic system is shown in the results of a 2005 poll (2) of 18 Latin American countries by respected Chilean firm Latinbarometro. Venezuelans were more likely than citizens of any other Latin American country to describe their government as 'totally democratic'.
On a scale of 1 to 10, Venezuelan gave their democracy 7.6 compared with a regional average of 5.5. Venezuelans also had the second highest satisfaction level with the way their own democracy functions.
2. DECEMBER'S PRESIDENTIAL ELECTION
In December, Venezuelans will elect a president for a six-year term, based on the 1999 constitution. The Presidential ballot could have the largest-ever number of candidates in Venezuelan history; at the close of nominations there were 27 candidates, though a number have since withdrawn.
The two candidates with the largest support are Hugo Chávez and Manuel Rosales, governor of Zulia state. In contrast to Chávez's democratic mandate, Rosales supported the military coup against Chávez's elected government in 2002 (see below) as a signatory to a decree dissolving Venezuela's democratic institutions and handing power to the unelected Pedro Carmona.
Most polls (3) indicate that Chávez is highly likely to be re-elected and give him support of between 51-61 per cent and a strong double figure lead over Rosales (4).
This level of support for Chavez is consistent with previous elections in recent years. There are concerns that the opposition, faced with defeat, may seek to undermine the results – and try to bring into question Chávez's democratic legitimacy – by falsely claiming fraud and manipulation.
One option could be to withdraw from the elections at the last minute as they did at 2005's National Assembly elections, where they were not expected to gain more than 15 per cent of the vote. International bodies refuted opposition claims that this boycott was legitimate because the elections would not have been free and fair.
Organisation of American States' (OAS) General Secretary, José Miguel Insulza, criticised the opposition withdrawal, specifically for reneging on assurances that they would not boycott if their main concerns were met – which they were (5). In its election report the OAS wrote that voter privacy was respected as was the right to a secret ballot (6).
The EU Election Observation Mission said that the Venezuelan election authorities 'demonstrated a clear willingness to meet the demands of the opposition parties to increase confidence in the process'. Below we outline measures taken to ensure that the 2006 Presidential election process is free and fair.
AN INDEPENDENT ELECTION
Elections are administered by the National Electoral Council (CNE), an independent institution of state, separate from the Executive, Legislative and Judicial branches. It is comprised of 11 members of the National Assembly and 10 representatives of civil society, none of whom are appointed by the President.
MONITORING OF THE PRESIDENTIAL ELECTION
Venezuela's elections are among the most observed anywhere in the world. The presidential election will be observed by the Organisation of American States and 130 EU observers and the Carter Centre. The Head of the EU delegation to Venezuela, Antonio García Velásquez, has said the agreement made with the Venezuelan electoral authorities 'will allow us to work in complete liberty and with all requirements so that the job can be fulfilled in conformity with our stipulations.' In addition, at each of the 33,000 polling stations throughout the country, the dozens of parties involved in the election will be entitled to an observer.
TRANSPARENCY
Voting will take place using an electronic touch-screen voting machine that will provide every voter with a receipt. This allows the election authorities to conduct a manual recount of the paper receipts if the tally of a particular voting centre is challenged. The full electronic results will also be checked against a hand counted audit of 53 per cent of the machines. The election results will be issued on a polling station-by-station basis to mitigate concerns that the transmission of electronic results will be subject to software manipulation – a concern raised by the opposition but extremely difficult to achieve in technical reality.
To eliminate any possibility of machine tampering, the National Electoral Council (CNE) has invested in technology that splits the security codes for the machines into four parts, which are then divided among a representative from the CNE, opposition parties, pro-government coalitions and international observers. In order for any change to the coding of the computers to be implemented, each of these parties must access the machines simultaneously. Numerous reports have endorsed the security of these machines.
In that the machines produce a receipt to allow the voter to check their vote, US Senator Bill Nelson (Florida) has argued they are more reliable than those used in countries such as the USA(7). In March 2006, the European Union Election Observation Mission wrote 'the Venezuelan voting system possesses a number of features that are in line with the most advanced international standards of e-voting. In certain aspects, such as the paper trail audit, the system developed in Venezuela is probably the most advanced system in the world to date.(8)' On the security of the voting machines the report of the Chairperson of the EU Observation Mission to the 2005 elections stated that 'The general conclusion of the observers was that the voting machines seemed very reliable(9).'
AUDITS OF THE ELECTORAL REGISTRY
Whilst it was previously estimated that hundreds of thousands of the poorest people were excluded from the national register of voters, the CNE has overseen numerous nationwide audits in recent years to ensure that the registry is accurate and up-to-date as possible. Most recently an audit was carried out by the Centre for Electoral Consultation and Promotion of the Inter-American Institute on Human Rights. International observers, including the Carter Centre and a delegation from the Dutch parliament, have monitored these audits and certified them as fair, and parties opposed to President Chavez have also taken part.
3.CONCERNS OVER US INTERFERENCE
Within Venezuela, concern has been expressed over US attempts to de-stabilise the democratically elected Chávez government and influence or delegitimise the electoral process.
These concerns have increased in recent months. The backdrop to these fears is the 2002 military coup(10), which ousted President Chávez temporarily and, in the few hours in which a new regime held office, moved to overturn much of Venezuela's democratically supported constitution.
The Observer (11) reported 'the failed coup was closely tied to senior officials in the US government' with 'long histories in the ''dirty wars'' of the 1980s, and links to death squads working in Central America at that time.' Recently, the Bush administration has made a number of hostile remarks and taken measures which many fear could precede future interventions.
These include:
-In April 2006, US Secretary of State Condoleezza Rice called for an 'international united front' against Chávez and in July 2006, George Bush labelled Hugo Chávez a 'threat undermining democracy'.
-In August 2006, a special CIA 'mission' was established to oversee US-intelligence activities on Venezuela. The CIA mission manager for Venezuela is Patrick Maher, whose biographical sketch indicates he was one of the architects of the CIA's current strategy in violence torn Colombia.
– In August 2006, following a freedom of information request, the Associated Press revealed that the Office of Transition Initiatives — part of the US Agency for International Development (USAID) — had spent more than US$26m on groups in Venezuela since 2002. The Bush administration has refused to name many of the groups it has funded. The US government-funded National Endowment for Democracy has also awarded US$2.9m to the Venezuelan NGO Sumate (12) and others.
– An official report on the US' strategy for 'transition' in Cuba, released in September 2006, suggests Venezuela is a threat to US national security (13).
– False claims that the Chávez government is not fully co-operating in efforts to curb the international drugs trade; this is even contradicted by separate US State Department reports. British minister Kim Howells responded to a parliamentary question in March 2006 that Venezuela had closely co-operated with Britain in counter-narcotics strategy (14).
– The US and NATO carried out military manoeuvres – 'Caribbean Lion' – near Venezuela earlier this year. The US has a military base in Curacao off Venezuela's coast and a military presence in Colombia which borders Venezuela. This has added to concerns of future military intervention and attempted 'regime change.
4. CHAVEZ GOVERNMENT'S SOCIAL PROGRAMMES
Since his election in 1998, President Chavez' government has launched a number of social programmes – known as missions – to tackle the poverty and social exclusion which previously blighted the lives of eight in ten Venezuelans. These missions in education, housing, health care, employment and welfare provisions alongside other policies that have raised living standards, are undoubtedly central to the government's popular support.
Achievements of the missions include:
– Free health care for 17 million Venezuelans, allowing many to see a doctor for the first time in their life. Over 200 million consultations have taken place and free medicines are provided.
– Free education programmes, such as 'Mission Robinson' and the adult-education scheme 'Mission Ribas', have opened up education to millions of Venezuelans and the country now meets UNESCO standards for being illiteracy free.
– Subsidised food for the poorest families through Mission Mercal and extra economic support for women to overcome specific exclusion poverty. As a result, the World Bank recently noted that the number of Venezuelan families living in poverty has been dramatically reduced, and that Venezuela has 'achieved substantial improvements in the fight against poverty'(15).
5. CONCLUSION: BRITAIN AND VENEZUELA
Earlier this year, Minister Kim Howells assured MPs that Britain's policy remained one of constructive and positive engagement with Venezuela.(16) Venezuela's achievements in terms of democracy and social progress show why it is important that this policy, independent from that of the Bush administration, is upheld. Britain can both learn from Venezuela's reforms in a range of areas and have a policy which respects the democratic will of the Venezuelan people.
This briefing was produced by the Venezuela information Centre (VIC).
The Venezuela Information Centre seeks to raise awareness of the advances being made in democracy and social progress in Venezuela, and to build support for Venezuela's right to determine its own future. VIC can provide further information on the situation in Venezuela and representatives are available for comment. To contact VIC, e-mail [email protected]
or telephone 0207 250 0132 (office) or VIC's Secretary, Gordon Hutchison on 07710 956 332.
NOTES
1 Not all the opposition parties withdrew from the election. Those which contested the election received very low levels of support.
2 Poll by Latinbarometro. Full poll available at http://www.rethinkvenezuela.com/news/latbar2005.html
3 A number of these polls can be seen on www.vicuk.org/index.php?option=com_content&task=view&id=147&Itemid=30
4 For example, the Associated Press released a poll on 23 November showing 59% support for Chávez and 27% for Rosales.
5 General Secretary Says OAS had a "Problem" with Venezuela's opposition http://www.venezuelanalysis.com/news.php?newsno=1855 . The main demands included a manual audit of the electronic votes and an audit of the electoral registry, both were met.
6 See the final Report of the Electoral Observer Mission in the Bolivarian Republic of Venezuela's 2005 Parliamentary Elections. Organisation of American States, 2006.
7 Senate Foreign Relations Committee, Subcommittee on Western Hemisphere, Hearing on Venezuela, June 24, 2004.
8 For more information see report: European Union Election Observation Mission Venezuela 2005, www.eueomvenezuela.org/final_statement_en.pdf
9 European Parliament report: 'Election Observation of Parliamentary Elections in Venezuela (2nd – 6th December 2005)'.
10 During the coup in 2002, it has been reported that the US exerted influence on other governments to recognise the illegitimate Carmona government, and refused to condemn the illegal act until after the restoration of the Chavez government. It is also claimed that leading US government officials met with those involved six months prior to the coup. See Eva Gollinger, The Chavez Code: Cracking US Intervention in Venezuela, 2005
11 Ed Vulliamy, The Observer, Sunday April 21, 2002
12 Sumate is an NGO which is very involved in the opposition. Its founder, Maria Corina Machado, was a signatory to the decree that installed an undemocratic government during the 2002 coup against Chavez. She met with President Bush in a very public Whitehouse press conference in 2005. President Bush has never met with President Chavez or senior figures in the Venezuelan government.
13 The full report can be viewed at http://www.cafc.gov/
14 See www.publications.parliament.uk/pa/cm200506/cmhansrd/cm060308/halltext/60308h03.htm#60308h03_spmin0 15 See http://www.venezuelanalysis.com/news.php?newsno=1979
16 See www.publications.parliament.uk/pa/cm200506/cmhansrd/cm060308/halltext/60308h03.htm#60308h03_spmin0