Chavez Inaugurates Blitzkrieg of Projects Just in Time for Election
While Venezuelan President Hugo Chavez is usually a busy man, he has been abnormally occupied lately. Over the last two and a half weeks Chavez has personally inaugurated a plethora of projects and missions, leaving one to ask if this is the "consolidation of the revolution" or exposure before an important election.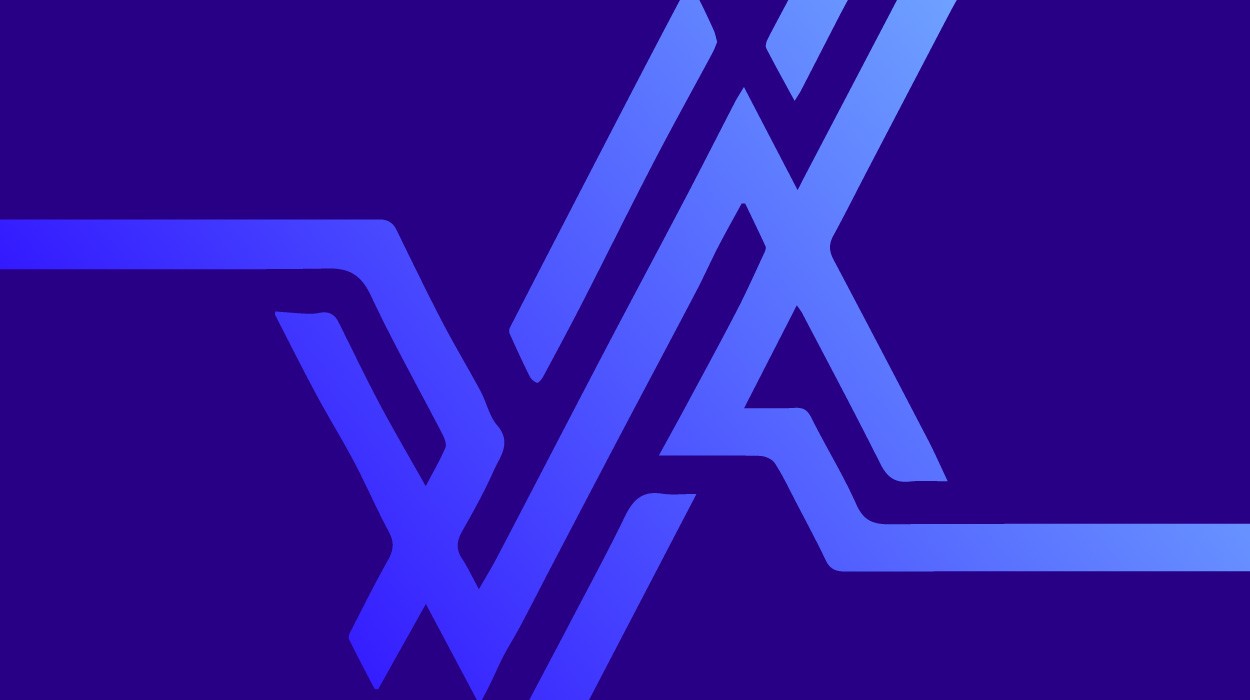 While Venezuelan President Hugo Chavez is usually a busy man, he has been abnormally occupied lately. Over the last two and a half weeks, on top of campaigning for the December 3rd Presidential elections, Chavez has personally inaugurated three new social missions, two health centers, the first phase of a Sugar Agro-Industrial Complex, a dam and irrigation project, a petrochemical plant, an automobile plant, a massive second bridge over the Orinoco river, two new Venezuelan metros, and launched construction on a new Caracas metro-line and a cable car for Caracas's poor.
Is the multitude of inaugurations a vision of things to come, with President Chavez already making good on his promise to consolidate the revolution? Or is this vote-getting exposure before the elections to show Venezuelans that he can make things happen, especially in his leading opponent's state of Zulia? But, any way you look at it, it is quite impressive.
Ana María Campos Industrial Camp, November 11th
On November 11, in what is hoped will transform Western Venezuela into a great petrochemical pillar of the country, President Chavez inaugurated the Ana María Campos Industrial Camp (CIAMCA) in the Miranda municipality of Zulia state. According to the state television channel VTV, CIAMCA was born as a nucleus of development production of the petrochemical processes of refined oils and plastics, with the goal of exporting abroad by 2007. This first phase cost just under $14 million and was financed by the Bank of Economic and Social Development (BANDES).
Second Orinoco Bridge, November 13
On November 13, Chavez, along with visiting Brazilian President "Lula" da Silva, inaugurated a second Bridge over the Orinoco River, named Orinoquia. The bridge, which is one of the Chavez government's largest infrastructure investments, cost $1.2 billion, took five years to build, and spans 4 km with a four-lane highway and a rail track. Venezuela and Brazil supported its construction largely to increase trade between the two countries, as the Orinoco River represents a formidable geographic obstacle between Venezuela's heavily populated North and Brazil. The following day, Lula and Chavez also participated in a nearby ceremony for the certification of Venezuela's extra-heavy crude reserves. It is estimated that Venezuela has at least 235 billion barrels of recoverable extra-heavy crude in this region, which, if certified, would make Venezuela the country with the largest oil reserves in the world.
"Salvador Allende" Integral Health Center, November 15
On November 15, President Chavez inaugurated the "Salvador Allende" Integral Heath Center in the middle-class Caracas neighborhood of Chuao. According to the Ministry of Communications (MINCI), all treatment will be free and the new health center should benefit a million people. The health center is part of the Barrio Adentro II mission and is also a "Center of High Technology," housing a center for tomography and eco-cardiograms, rooms for hospitalizations, surgery, intensive care and an integral rehabilitation room with gymnasium and hydrotherapy service. According to national statistics, the Venezuelan government has opened 254 diagnostic centers, 342 rehabilitation centers and 10 centers of high technology under the Barrio Adentro II mission.
Mission Energy, November 17
In what appears to be following in the footsteps of the successful Cuban energy conservation program, Chavez launched Mission Energy on November 17, in the state of Nueva Esparta, where they changed the first of 52 million bulbs that the Venezuelan government plans to exchange for energy-savers. Venezuela plans to finish phase one of the program by the end of December, when they plan to have changed a total of 17 million bulbs in six states. Telesur reported last week that according to Energy Minister Rafael Ramirez, Venezuelan energy consumption has grown by 9% over the last year alone.
Valencia Metro, November 18
The Second metro system in Venezuela was inaugurated by President Chavez on November 18, in the Venezuelan city of Valencia (100 km to the West of Caracas). The new metro system, which will eventually have 7 stations, is currently running under a provisional test phase, and will officially open for full service in the middle of 2007. According to AFP, the Valencia metro, which has cost $700 million so far, will transport 130,000 people per day, once it is running on its regular schedule. Until then, it will be open four hours a day and will have a capacity of 6,000 passengers per hour.
Three Rivers Dam, November 19
President Hugo Chavez inaugurated the Three Rivers Dam on November 19 in El Laberinto sector of Zulia state. According to the Venezuelan government, the project will allow the irrigation of 20,000 hectares of cultivation, and it is foreseen that the dam will inundate 752 hectares of land, which will allow for the storage of 180 million cubic meters of water.
Chavez also placed the foundation tube for the construction of the Winka aqueduct, which is supposed to benefit 1.6 million people in the Zulia state. The Winka aqueduct requires 75 km of tubing, and construction should extend well in to 2008, with an investment of just under $10 million, generating 5,000 jobs.
Mission Alma Mater, November 21
President Chavez launched Mission Alma Mater on Tuesday, November 21, and in celebration of Student's Day. According to the state radio station RNV, Chavez proposed the creation of 50 new universities, 25 of which are already functioning will be upgraded. Among those 50, Chavez announced the creation of 15 University campuses throughout the country, 28,000 grants, and 200 buses for the institutions. It was announced that the mission will attempt to satisfy the needs of students throughout the country and some of the yet-to-be constructed Universities will focus on specialties important for the region and the country. RNV reported that "the Mission proposes to give a qualitative and quantitative jump in university infrastructure in order to receive the high school graduates that going to graduate from the Ribas Mission and from the Bolivarian schools, which have a huge will to enter into higher education."
Caracas Metrocable and Metro Line 5, November 21
Via satellite tele-conferencing, President Chavez inaugurated construction on both the new Caracas Metrocable and Metro Line 5, on Tuesday, November 21. The Metrocable is an 18-month and $54 million project, which will set up a 17-kilometer cable car system, which will connect 5 stations and some of the poorest communities in Caracas to the below-ground Caracas Metro. Each cable car will have a capacity of 8 passengers, and 15,000 users are expected per day. At the same time, Chavez inaugurated construction on the new Metro line 5, which, according to the newspaper El Universal, will take four years to build and cost $636 million. Metro line 5 will ease congested traffic from the city center to the east of the city, by building a line parallel to line 1.
Center of High Technology Medicine "Medarda Pinero," November 22
Chavez inaugurated the new High Technology Diagnostic Medical Center "Medarda Pinero" in Tachira State on November 22. According to state TV, with this new center, Barrio Adentro 2 has now fulfilled its goals of opening a total of 22 such centers throughout the state, for use by Tachira's 1.1 million habitants. The new Medical center plans to have a capacity of serving 300 patients daily and free of charge, for x-ray, laboratory, magnetic resonance, diagnostic ultrasound and other specialized services.
Mission Smile, November 22
On the same day, he inaugurated "Medarda Pinero," Chavez also announced the launching of Mission Smile, a program dedicated to attending to the dental problems of the Venezuelan population through the placement of dental prosthetics. Chavez announced that 7 out of 10 Venezuelans over age 25 are in need dental prosthetics, and over 10 million Venezuelans will benefit from the program. The Venezuelan President announced that 140 prosthetic labs will be installed throughout the country in 2007.
Ezequiel Zamora Agro-Industrial Sugar Complex, November 23
Chavez inaugurated the first phase of the Ezequiel Zamora Agro-Industrial Sugar Complex on Thursday, November 23, in Sabaneta, in his home state of Barinas. The 16,000 hectare complex is set up to plant, cultivate, and harvest sugar cane. According to the Venezuelan government, the complex will generate 24,000 direct and indirect jobs and will produce more than 100 tons of sugar per year. CAEEZ, the sugar worker's union, will also produce rum, animal food, ethanol, and candy from the refined and crude project.
Maracaibo Metro, November 25
Although the line is not yet finished, President Chavez inaugurated the new Maracaibo Metro in his leading rival's home state of Zulia on Saturday, November 25. Chavez stated that the six station metro will be complete by the end of 2007. According to El Universal, total investment in the metro will be just under $600 million, of which half of that has been spent.
Venirauto, Venezuelan-Iranian Automobile Assembly Plan, November 27
President Chavez inaugurated and started up the factory for first Venezuelan-Iranian automobile under the joint venture, Venirauto, in Aragua state. Venirauto directors announced that the first vehicles will be on the market in February and March of next year and will cost $8 – 11,000, depending on the vehicle. According to the state news agency ABN, Venirauto has a goal of producing 26,000 automobiles over the next three years, with the production of light-freight vehicles by the end of 2007.