Chavez Drives a Hard Bargain, But Big Oil's Options are Limited
Just as there is no love between President Hugo Chavez and the Bush administration, there is little love lost between Chavez and the foreign oilmen who are pumping up the huge reservoirs of underground oil. But they need each other.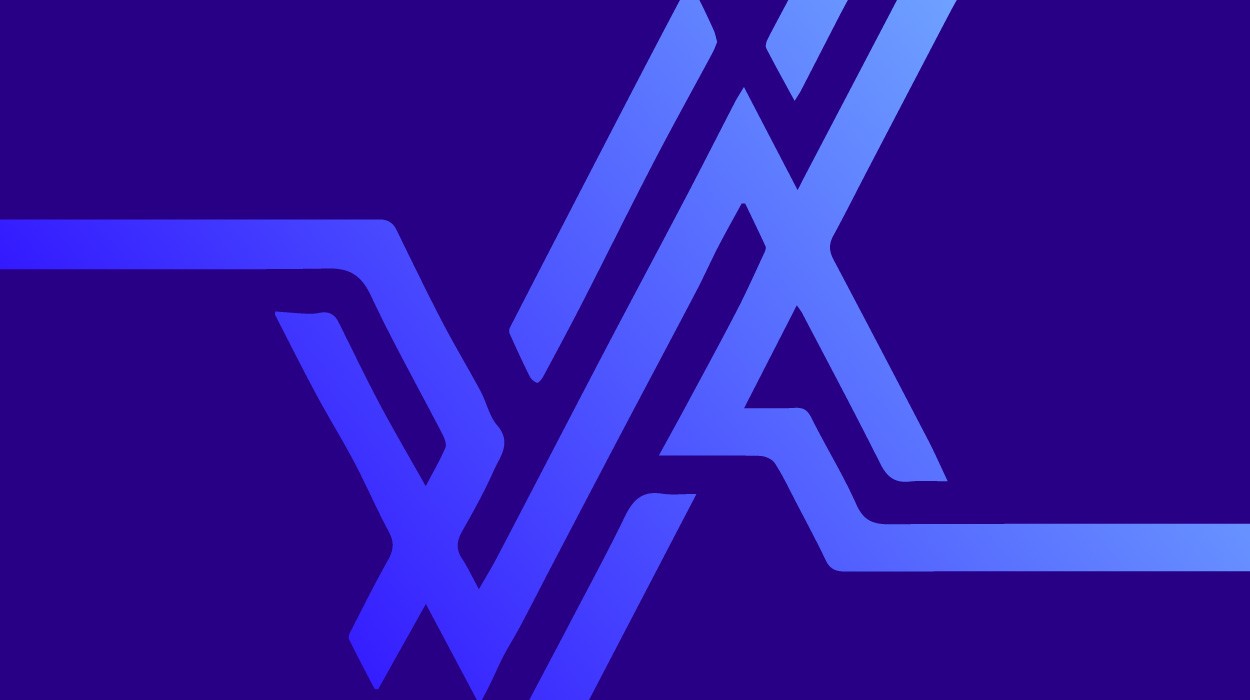 El Tigre, Venezuela — On the hot, shrub-covered plains around this dusty, dingy town, an odd courtship is being carried out between the world's most prominent revolutionary and the world's biggest oil companies.
Just as there is no love between President Hugo Chavez and the Bush administration, there is little love lost between Chavez and the foreign oilmen who are pumping up the huge reservoirs of underground oil. But they need each other. The United States needs Venezuela to help quench its bottomless thirst for oil, and Chavez needs America to buy it from him in order to fund his dreams of spreading his leftist ideology around the hemisphere.
The stakes here are huge. The area around El Tigre, known as the Orinoco Oil Belt, possesses the world's biggest petroleum reserves — 1.3 trillion barrels of so-called extra-heavy oil. Chevron, Exxon Mobil, ConocoPhillips and dozens of other foreign firms are here, using recently developed technologies to extract the tarlike, sulfurous crude and refine it.
"Everyone agrees that the Orinoco Belt has the biggest reserves in the world," said Alberto Quiros, a Chavez critic and former president of Royal Dutch Shell's Venezuela operations. "What Chavez will do with them is another question, but there's no doubt that Venezuela will take Saudi Arabia's place as No. 1."
Chavez already is forcing Chevron, which is based in San Ramon, and other oil companies to swallow some bitter pills.
In the past two years, he has raised foreign oil companies' corporate income tax to 50 percent from 30 percent and increased royalties payable to the government from as low as 1 percent to 33 percent. After he threatened to confiscate their operations elsewhere in Venezuela, 26 foreign oil companies, including Chevron, agreed earlier this year to convert their operations into joint ventures with the state-owned Petroleos de Venezuela (known as Pdvsa), with the government holding the majority share. Two European firms — Total of France and ENI of Italy — refused, and Chavez promptly expelled them.
Now, the government is demanding similar concessions at the four Orinoco Belt operations, in which Chevron, Exxon Mobil and others have invested about $17 billion. The government is demanding that Pdvsa's ownership share of the projects be increased from an average of 40 percent to at least 51 percent and that Pdvsa take over operational control of the oilfields.
Negotiations over these demands are coming to a head, and the outcome may influence whether Venezuela's rising tensions with Washington subside or even escalate. Analysts say foreign companies may seek international arbitration to block Chavez's takeover attempt.
"It will be quite a fight," said Gersan Zurita, an oil-industry analyst with credit evaluator Fitch Ratings in New York, which advises investors who have purchased $3.9 billion in bonds for the Orinoco Belt projects. In June, Fitch Ratings downgraded the projects' credit scores, saying Chavez's demands could damage the projects' viability.
But for Chavez, it's a matter of national pride — and political bragging points. Around the country, the government has put up posters and billboards showing Chavez extending his arms in a victory salute, accompanied by the slogan, "Full oil sovereignty: Joint ventures — more benefits for the people!"
As top-secret negotiations begin, all sides in the conflict have tried to keep a low profile. Chevron, Exxon and ConocoPhillips declined Chronicle requests to interview their officials and to visit their installations in Venezuela.
Zurita said the companies fear being blacklisted by Chavez and losing out on future oil deals.
"It's a very delicate situation. It involves more than just these contracts. Any comment by any of these companies could be used by the government to demand more concessions," Zurita said. "The biggest incentive (for the companies) is to preserve access for the future. These are enormous reserves."
Luis Giusti, president of Pdvsa from 1994 to 1999, noted that many companies have little choice but to look to Venezuela because their reserves elsewhere are dwindling and their access to the Middle East is limited by the firm grip of those nations' government monopolies.
"The foreign companies will accept his conditions because they have so much capital sunk there, and they can't afford a confrontation with the government," said Giusti, who during his time at Pdvsa championed many of the privatization policies that Chavez is now reversing.
For its part, the government seems to have adopted a bunker mentality. Pdvsa's Caracas headquarters declined a Chronicle request to interview its officials or to visit its facilities. One official said that all visits were suspended "for security reasons" after a July 17 fire damaged the country's largest oil refinery, at Amuay in the northwest — a sign that the government is nervous about the company's high rate of accidents, which it blames partially on sabotage by U.S.-inspired domestic opposition groups.
The only government official willing to talk about the subject was Fadi Kabboul, the oil attache at Venezuela's embassy in Washington.
"For the market, the Orinoco extra-heavy oil operations are very profitable, and they will continue being very profitable. There will be ever-greater interest and participation by foreign companies," Kabboul said.
The Orinoco conflict carries echoes of the knock-down, drag-out battle for control that erupted in December 2002, after Chavez ordered Pdvsa to directly fund and operate major social-welfare projects in poor communities. The company's executives, engineers, technicians and ship captains accused Chavez of "politicizing" Pdvsa, went on strike and shut down almost all operations for three months.
The strikers had hoped to topple Chavez by reviving a military-civilian coup effort that overthrew Chavez for two days in April 2002. But Chavez defeated the strike and fired 18,000 of the strikers — about 90 percent of Pdvsa's white-collar workforce. The company is still struggling to recover, and most energy analysts believe that Pdvsa's production is only one-half of its pre-strike level. Nevertheless, Chavez's oil revenue has been buoyed by the increase of production by foreign companies, which has risen from 400,000 barrels per day to 620,000 per day, and the more-than-doubling of international oil prices.
In El Tigre, dozens of fired Pdvsa employees gather every day at 3 p.m. in a neighborhood park to exchange job tips and speculate hopefully about Chavez's downfall.
"This could be the issue that finally forces the Bush administration to take a stronger stand against Chavez," said Antonio Cardona, a former director of Pdvsa's crude pumping operations for the region. "Foreign companies have been afraid of Chavez, and they're staying just so they don't lose all they have invested, but he may have finally overplayed his hand now."
Cardona said he worked for Pdvsa for 20 years until he joined the strike. Three and a half years later, like his fellow strikers, Cardona is blacklisted throughout the oil industry by Pdvsa, which prohibits even private companies from hiring any ex-striker. Cardona must scrabble for work, doing small engineering jobs for private-sector construction projects.
At the same time, Chavez has begun shifting oil exports away from the United States, where Venezuelan crude is the fifth-largest foreign source of petroleum. During the first half of 2006, Venezuelan oil exports to the United States dropped by approximately 6 percent from the year before to about 1.3 million barrels per day, according to U.S. Energy Department figures.
At the same time, Chavez has struck oil deals with Beijing, including $5 billion of Chinese investments in Venezuelan energy projects by 2012. Venezuela's exports to China, while still relatively small at 150,000 barrels per day, are projected to reach 500,000 barrels by 2010.
Chevron may wind up playing an unwilling role in Chavez's most audacious plan — construction of a 5,700-mile natural-gas pipeline through South America. The proposed $25 billion project, the central element of Chavez's plan to unify the continent's economies, would start in the eastern Venezuelan city of Puerto Ordaz, slice through Brazil's Amazon jungle and end in Argentina, with trunk lines to Peru, Bolivia and Chile.
Chevron is already a major player in helping Venezuela exploit its offshore natural gas deposits in the Caribbean and Atlantic, which at 151 trillion square feet are the eighth-largest proven reserves in the world. Recently, Venezuelan officials have suggested that despite prior understandings that Chevron would be allowed to convert the production from its Deltana field in the Atlantic into liquefied natural gas and export it to the United States, this supply will instead be sent south via the new pipeline — whether Chevron likes it or not.
Some experts scoff at Chavez's pipeline idea. "It's a very large and very costly project," said Giusti. "It will never be built to transport reserves of gas that don't exist to markets that don't exist."
Other analysts call it far-thinking. A recent study by the Latin American Energy Organization, a regional alliance headquartered in Quito, Ecuador, concluded that Chavez's pipelines could save the area's governments $100 billion over the next 20 years by lowering imports of liquid natural gas from Asia and Africa.
One smaller project is already under construction — a 140-mile gas pipeline linking Venezuela to Colombia, with an extension planned to Panama.
In El Tigre, a sprawling small city of 150,000 in Anzoategui state, there is little evidence of the nearby oil bonanza. Main streets are nondescript, and the highways leading out into the surrounding savanna are narrow and potholed.
But billboards are everywhere touting Chavez and the state's governor, Tarek William Saab.
"With Tarek and Chavez, Anzoategui is progressing!" blare the signs, showing a triumphant Chavez leading a slightly sheepish governor, both wearing revolutionary-red shirts and surrounded by cheering crowds.
But even many Chavez supporters complain that the president's grand ambitions have not benefited the people of Anzoategui.
"Because of oil we have everything, yet we have nothing," said El Tigre Mayor Ernesto Paraqueima, a member of Chavez's ruling coalition.
Speaking in his simple office in El Tigre's concrete-block municipal building as a broken sprinkler downstairs coated the windows with water, he bitterly criticized what he said was the waste of huge sums of money.
"The bureaucracy is enormous, and corruption is gigantic," Paraqueima said. "Anzoategui is a rich state, with rich land. You can look on either side of any highway in Anzoategui, and you won't see anything being cultivated anywhere. That's because of oil. We prefer to bring rice and potatoes from Colombia than growing it here. We produce almost nothing but oil.
"Every foreign oil company in the world is here, but where is the benefit?"