U.S. Aid Stirs Venezuela's Suspicion
The U.S. government is spending millions of dollars in the name of democracy in Venezuela - bankrolling human rights seminars, training emerging leaders, advising political parties and giving to charities. But the money is raising deep suspicions among supporters of President Hugo Chavez, in part because the U.S. has refused to name many of the groups it's supporting.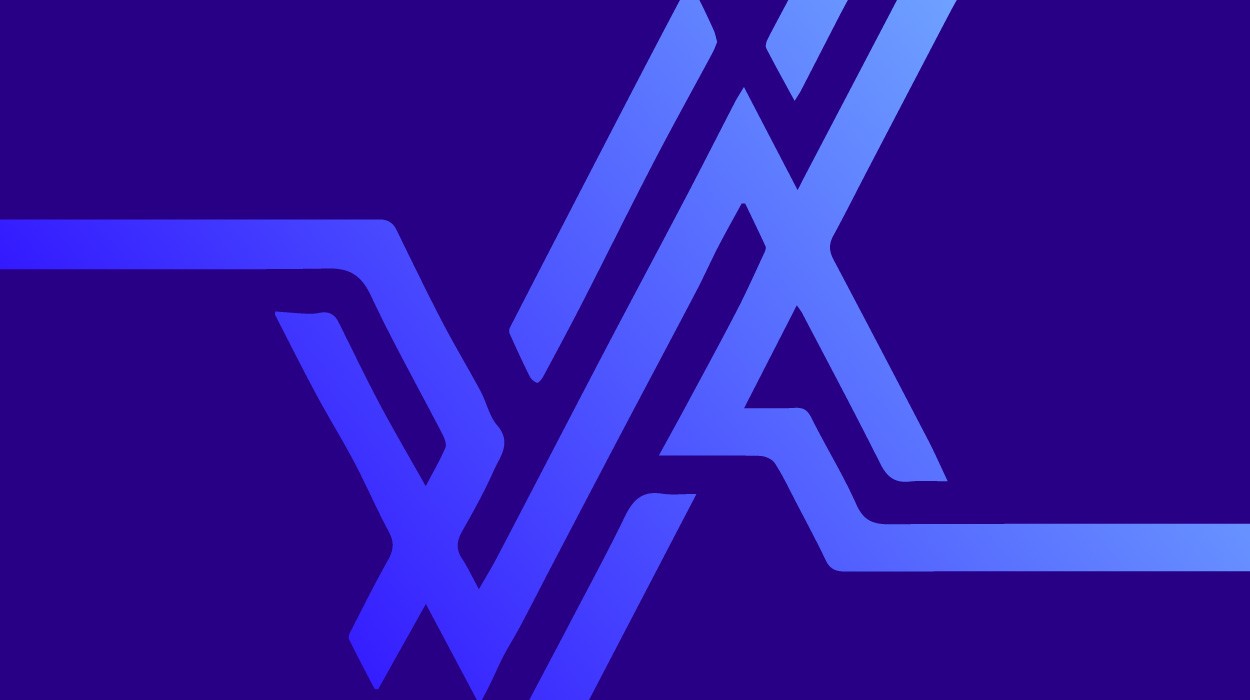 CARACAS, Venezuela — The U.S. government is spending millions of dollars in the name of democracy in Venezuela – bankrolling human rights seminars, training emerging leaders, advising political parties and giving to charities. But the money is raising deep suspicions among supporters of President Hugo Chavez, in part because the U.S. has refused to name many of the groups it's supporting.
Details of the spending emerge in 1,600 pages of grant contracts obtained by The Associated Press through a Freedom of Information Act request. The U.S. Agency for International Development released copies of 132 contracts in all, but whited out the names and other identifying details of nearly half the grantees.
U.S. officials insist the aid is aboveboard and politically neutral, and say the Chavez government would harass or prosecute the grant recipients if they were identified.
Chavez, however, believes the United States is campaigning _ overtly and covertly _ to undermine his leftist government, which has crusaded against U.S. influence in Latin America and elsewhere.
"The empire pays its lackeys, and it pays them well," he said recently, accusing some of his opponents of taking "gringo money."
While USAID oversees much of the public U.S. spending on Latin America, President Bush's government also has stepped up covert efforts in the region. This month, Washington named a career CIA agent as the "mission manager" to oversee U.S. intelligence on Cuba and Venezuela.
The Bush administration has an $80 million plan to hasten change in Cuba, where Chavez has sworn to help defend Fidel Castro's communist system. The U.S. also is spending millions on pro-democracy work in Bolivia, where Bush has warned of "an erosion of democracy" since a Chavez ally, socialist Evo Morales, was elected president in December.
Chavez makes no distinction between the programs supported by U.S. funds and the secret effort he claims the CIA is pursuing to destabilize his government. And it appears a crackdown on the U.S. aid is looming as Chavez runs for re-election in December.
Venezuelan prosecutors have brought conspiracy charges against the leaders of Sumate, a U.S.-backed group that frequently points out perceived flaws in the voting system. The pro-Chavez National Assembly is preparing to require nonprofit groups to reveal their funding sources. And Chavez has threatened to expel U.S. Ambassador William Brownfield, whom he accuses of stirring up trouble with USAID donations to youth baseball teams and day-care centers.
Much of the spending is overseen by USAID's Office of Transition Initiatives, which also works in such "priority countries" as Iraq, Afghanistan, Bolivia and Haiti.
OTI says it has overseen more than $26 million for programs in Venezuela since 2002, when it began work here after a failed coup against Chavez. Much of it has gone toward more than 220 small grants as part of USAID's "Venezuela Confidence Building Initiative."
"It's a pro-democracy program to work with Venezuelans of any point of view," said Adolfo Franco, USAID's assistant administrator for Latin America and the Caribbean. "It's without political bias."
The USAID grants for 2004 and 2005 reviewed by AP include some charity projects _ like $19,543 for baseball equipment that Brownfield delivered to a pro-Chavez neighborhood and $23,189 for chickens and coops at a poor school.
Others seem to promote good government, like $15,289 to publish a pocket guide on citizenship.
One recipient, the Development and Justice Consortium, held a workshop in a poor Caracas neighborhood on seeking accountability in local government. A neighborhood banner read "Chavez Forever," but teacher Antonio Quintin reminded students that "governments are only delegates."
Most attendees had no idea U.S. money paid for the class, and even die-hard Chavez supporters saw nothing subversive in it. "As long as it brings benefits, it doesn't matter where the funding comes from," said Ingrid Sanchez, 40, a member of a local planning council.
But other projects remain so vague as to raise concern among Chavistas, such as a $47,459 grant for a "democratic leadership campaign," $37,614 for citizen meetings to discuss a "shared vision" for society, or $56,124 to analyze Venezuela's new constitution of 1999. All went to unidentified recipients.
U.S. officials call the concerns baseless. They point to U.S.-funded programs meant to bridge the divide between Chavez's backers and opponents, such as conflict resolution workshops and public service announcements urging peaceful coexistence.
Much of the spending was for "in kind" aid _ anything from snacks to airfare, rather than cash. And every grant requires the inclusion of people from across the political spectrum.
Even some pro-Chavez groups got support, said Russell Porter, an OTI official for Latin America.
Still, USAID said revealing more of their identities would be an "unwarranted invasion of personal privacy" that could endanger the recipients, saying some have been questioned for 12 hours at a time by the Venezuelan secret police.
"It's simply for the security of the recipient," Porter said. "The only thing we've held back are the names of the groups."
U.S. officials say they simply want to promote dialogue and strengthen Venezuela's "fragile democratic institutions."
But at the same time, Bush has repeatedly called Chavez a threat to democracy, and Chavez sympathizers find it hard to trust the U.S. government's motives.
"It's trying to implement regime change. There's no doubt about it. I think the U.S. government tries to mask it by saying it's a noble mission," said Eva Golinger, a Venezuelan-American lawyer who wrote "The Chavez Code: Cracking U.S. Intervention in Venezuela," a book that cites public documents to argue that Washington is systematically trying to overthrow Chavez.
Golinger sees parallels in past U.S. campaigns, partly covert, to aid government opponents in countries from Nicaragua to Ukraine. "It's too suspicious to have such a high level of secrecy," she said.
The U.S. State Department also has supported electoral observer missions and training for human rights activists as part of the $26 million spent since 2002.
In addition, the government-funded National Endowment for Democracy has awarded $2.9 million in pro-democracy grants for Venezuela since 2002, and the U.S.-funded International Republican Institute and National Democratic Institute have provided technical training to help restructure various Venezuelan political parties and supported training of electoral observers.
"It isn't designed to favor one party or another," said the National Democratic Institute's president, Ken Wollack. "All parties have participated."
But friction is mounting as Chavez seeks re-election. He holds a wide lead in the polls, and predicts the U.S. will try to discredit the December vote if he wins, with ammunition provided by U.S.-funded nonprofit groups.
Chavistas say their president has good reason to be concerned, given how quickly U.S. officials recognized his opponents during a short-lived coup in 2002. Immediately after Chavez was driven from power, the International Republican Institute's then president, George Folsom, issued a statement praising those who "rose up to defend democracy."
Chavez regained the presidency amid huge street protests, and the IRI's leadership later renounced Folsom's statement as contrary to the group's pro-democracy mission.
Still, all these efforts to influence another country's political process raise concerns outside Venezuela, too.
"It's very hard to accept an innocent directing of those funds," said Bill Monning, a law professor at the Monterey Institute of International Studies in California. "We would scream bloody murder if any outside force were interfering in our internal political system."
Sumate leader Maria Corina Machado, who met Bush at the White House last year, faces up to 16 years in prison if convicted of conspiracy for using $31,000 from the National Endowment for Democracy that she says went for voter education courses. Three other Sumate members also face charges.
Meanwhile, Venezuelan lawmakers recommended that Sumate be investigated for currency and tax law violations, and they've given initial approval, in a first reading, to a new law that would require non-governmental organizations to reveal their funding sources.
CIVICUS, a South Africa-based international group that supports citizen participation, says the proposed law will "endanger the existence of an independent civil society."
Russia adopted a similar law targeting human rights and pro-democracy groups this year after opposition leaders rose to power in the former Soviet republics of Georgia, Ukraine and Kyrgyzstan. Critics say Venezuela's law would bring heavy-handed tactics, but Chavez supporters say they need to keep tabs on U.S. spending.
"They're promoting a U.S. agenda," Golinger said, "and that's the overall goal: to eventually get Chavez out of power."
___
On the Net:
Results of AP's FOIA request: http://hosted.ap.org/specials/interactives/usaidvenezuela.xls