Felix's Miracle and the Convenio Cuba-Venezuela
Felix Jose Espinoza Ledesma is a cab driver in Caracas. If not for his large print and the way his eyes squint slightly when he reads an address or a phone number, you would never guess that just over a year and a half ago, he was on his deathbed, his vision nearly completely gone, and barely struggling to stay alive.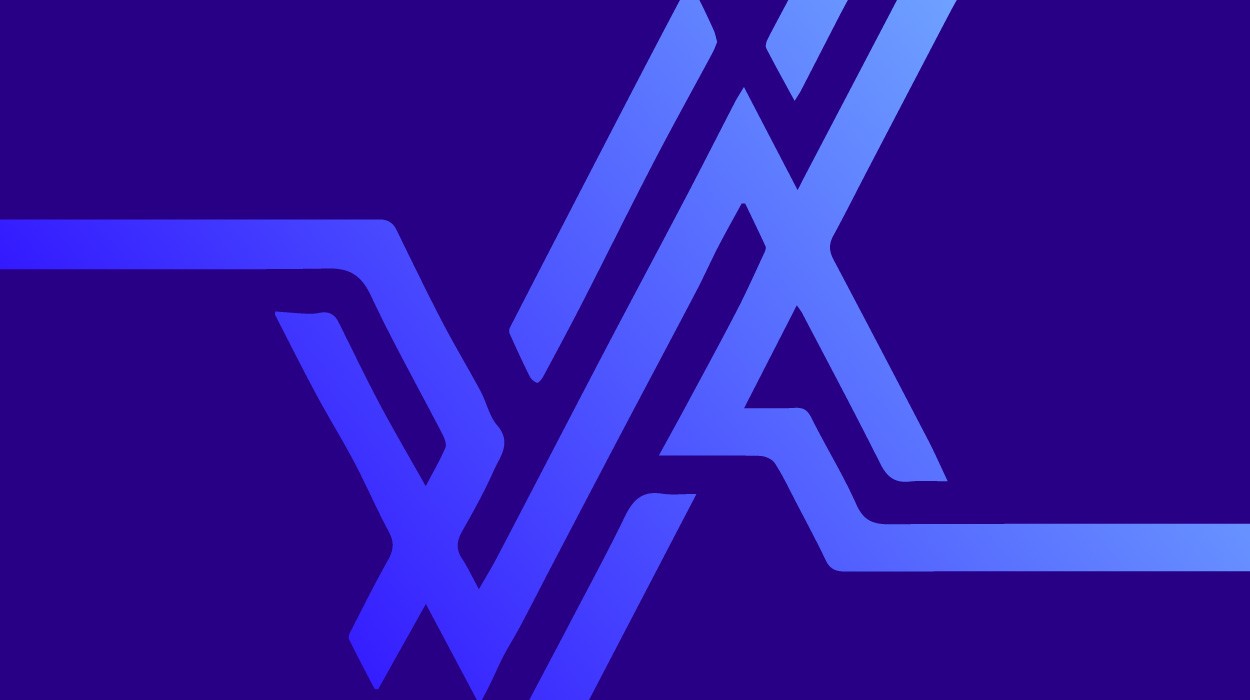 Felix Jose Espinoza Ledesma is a cab driver in Caracas, Venezuela's capital, and one of the largest and most violent cities in South America. If not for his large print and the way his eyes squint slightly when he reads an address or a phone number, you would never guess that just over a year and a half ago, he was on his deathbed, his vision nearly completely gone, and barely struggling to stay alive.
He never thought it would happen to him. He had seen people succumb while treating patients first hand as a licensed nurse and emergency medical technician during his 35 years on the Caracas Fire Department. So when he began to notice the first symptoms: increased thirst, the loss of sensation in his feet, the loss of strength in his legs, he ignored them.
But that was before his world came crashing down around him, and the doctors confirmed what he already knew. Felix Espinoza had diabetes. A few short years later, during one of a number of sick leaves, he arrived to the offices to sign some forms and among them was his retirement. They congratulated him, shook his hand, and sent him home. Felix did not want to retire. His symptoms increased until he was unable to leave his bed. His will to live was slowly walking away.
His partner decided that something had to be done. She called his former fire department co-workers for help. A phone call that started in motion a process that Felix can only describe as a "miracle."
One week later, Felix was being wheeled on to the Cubana airliner, too sick to sit up in a wheelchair. Three and a half hours passed and on a Wednesday afternoon in mid January 2005, the plane landed in Jose Marti International Airport, in the outskirts of Havana- green fields expanding out from the tarmac, a thick sun sinking low in the Caribbean sky- and Felix was rolled off the plane followed by one hundred and fifty fellow Venezuelans heading to Cuba to be cured. Felix and the rest of the patients were taken from the airport and dispersed to various hotels, centers, and hospitals across the island.
Venezuelans on the Convenio's 182nd flight- heading to Cuba to be treated.
Credit: Silvia Leindecker
A little less than one year later, in December of last year, Felix again boarded the Wednesday flight, this time walking on his own two feet, this time with near perfect vision, and this time heading home.
Felix
Felix never really thought he would actually go to Cuba. It had been a dream of his for many years. The music had always called him, says the lifelong singer, "there is not another place like it." But this was different, he says, "I didn't think I was going to come back alive."
In Cuba, Felix was moved from Cienfuegos clinic, to Pinar del Rio, to Tarara, to the Pradera International Health Center and elsewhere according to the intensity and type of care needed. He received no less than ten eye operations for his diabetic retinopathy, plus daily rehabilitation, treatment and medicine that, according to Felix, is unavailable in Venezuela. With each step he was slowly rehabilitated back to health.
Once able to walk and well enough to get around, Felix began to give back to the island. He began to sing, and in his words, "did in one year what he hadn't done in 60 in Venezuela." He recorded four tracks towards what he plans to be his first album; During his last months on the island, Felix was practically on tour, invited by Cuban artists to perform with them around the country; and days before his return to Venezuela, Fidel Castro himself offered him support to record a full-length album when they met briefly during a chance encounter at a Cuban television station.
Felix now drives his partner's taxi as she has just undergone surgery herself—in Venezuela—and will be in bed for the next few months. As for Felix, he has learned to live with his disease and takes insulin twice a day. Only his eyes are beginning to be a problem.
"I'm seeing a little cloudy, not a lot… but I'm not seeing as well as when I came back," he says.
Which is why most patients who go to Cuba through the Convenio Integral de Cooperacion de Salud, Cuba-Venezuela (Cuba- Venezuela Comprehensive Cooperation Agreement on Health)[1] will go back within six months to a year. Some return for precautionary check-ups, others for further rehabilitation and treatment. Some go back every year for as long as six months, depending on the illness. Felix plans to return to the island before December and "as soon as [his] papers are in order."
Of the nearly 13,000 Venezuelan patients that have traveled with the Convenio over the past five years and eight months since it was signed, the illnesses and patients are as varied as the Venezuelan regions from which they hail:
Over two thousand patients with nervous system illnesses; nearly two thousand patients with sight problems; patients with circulatory, respiratory, and digestive system illnesses; around eight-hundred tumor patients; patients with cancer, malformations, infections, skin diseases, blood diseases, mental problems, addiction problems, muscular and orthopedic problems.
Of course, not all of the cases are a success, but all are impactful.
Jhonny Ramos speaks with a departing Venezuelan patient, in front of Simon Bolivar International Airport
Credit: Silvia Leindecker
The director of the Convenio isJhonny Ramos. Having just overseen his 100th flight in his three years coordinating the program, he is a true veteran in a Chavez administration, which has an unusually high turnover rate. Ramos tells the story of a Venezuelan patient who passed away in Cuba during surgical complications, far away from his home in the Andean Mountains of Merida state.
Their trip to bring the body home to the family climbed mile after mile, and hour after hour into the Andes. High, up and way from the University town of Merida. It was only then, after meeting the humble, grateful family—in their tiny home, on their small plot of land—did Ramos realize the lengths, the significance, and the distance which this project reaches, even though, in this case, the patient did not survive.
"It was great satisfaction for me… to feel the incredibleness of what [this Convenio] is achieving," said Ramos. "How this person was able to get to Miraflores [Presidential Palace] and go to Cuba is amazing. That is satisfaction."
Friendship
The entire program is free. Not just for the patients, but for Venezuela. Venezuela pays for the weekly flight to and from the island, for the approximate 75 patients and their companions (almost every patient is accompanied by someone)[2] each way, plus the cost of the four Cuban doctors working with the Convenio in Miraflores and some equipment on the island. The rest is all covered by Cuba: The treatment, hotels, hospitals, food, doctors, nurses, and in-country transportation. Everything is covered by Cuba. What does Cuba get in return?
"Our friendship" says Ramos with a smile, who travels to Cuba every couple of months and speaks with his people there daily. According to Ramos, when President Hugo Chavez brought the first eight Venezuelan children to receive treatment on the Caribbean island, Fidel Castro stated, "We can not charge for this," and so the portion of the Convenio which sends patients to be treated in Cuba was set aside from the rest of the agreement.
Nevertheless, Cuba does receive something in return, just not directly from the health agreement. Under the Convenio agreements were signed in which Cuba would provide support or expertise in ten areas, ranging from agriculture to tourism, to education, and to health. In exchange, at the time, Venezuela would send upwards of 50,000 barrels of oil a day. The sending of Venezuelan patients to Cuba under the health portion of the Convenio was just one of the many points in the agreement, but it has nevertheless become the most well known.
Integration between Cuba and Venezuela has steadily increased since the Convenio was signed in late 2000, and the agreement is now just a small piece of cooperation between the two countries, and encompassed under the framework of the Bolivarian Alternative for the Americas (ALBA),[3] which was conceived in 2001 and attempts to lay the groundwork for an alternative form of integration and development based on solidarity and cooperation.
As a result, last year, trade between the two countries reached $1.2 billion. Venezuela currently sends 90,000 barrels of oil a day at preferential financing rates to the island, and is investing in the Cuban oil industry. In return, Venezuela has received support in its social and educational programs from the large "human capital" (Cuban doctors, and health and education professionals) that the island nation has built over the last half a century, and amidst a US-imposed economic blockade, which has forced the island nation to search for another road to development based on the resources at its disposal.
"Thank God, thank Chavez, and thank Castro!"
"You need to talk about your experience when you return to Venezuela. Tell about the good and the bad, but talk about it," said Ramos on Wed, Aug. 2 to a group heading to the island. "Because they say we are terrorists because we fill planes of sick people to send to Cuba. For them, this is a terrorist act, and they are the good guys, filling planes with bombs to kill people."
For the majority, this was their first flight, and most of the patients agree. Nearly all are in total support of President Chavez and Fidel Castro, who have opened the doors to their recovery.
"First, thank God, second thank Comandante Chavez, and third Fidel Castro for this beautiful Convenio!" says Felix, verbalizing an order that most of the patients would agree with, but not all. Aritis Bejarano Marin returned on August 2nd from six months in a drug rehabilitation center in eastern Cuba. Although he is "very grateful" for the treatment and is supposed to return in January, he doesn't want to go back.
"I don't like the Cuban regime," he says, "I think that with the death of Fidel… hopefully it can pass in to hands of democracy, so that there's more justice."
A crowd of his fellow returning compatriot patients, who were also in line for their luggage, loudly and harshly rebuked his comments:
"Don't go, if you don't like it!"
"Aren't you grateful?"
"You've got a problem, Aritis," said a nearby patient, "If you believe that with the death of Fidel, as you say, it is going to change the people. Democracy exists there now. But if you weren't in agreement with what's going on, you shouldn't have gone."
The incident highlights the ideological freedom that exists within the program, if only one must compete with one's peers. Nevertheless, there is little doubt that regardless of political orientation, upon embarking on the journey, most return committed to Presidents Chavez and Castro. And why not? Their lives have been changed, and in many cases saved.
The Airport
Sitting in the National Terminal of Simon Bolivar International Airport, just down the hill from Caracas, when the returning Wednesday flight arrives from Cuba, is powerful. One is overwhelmed by the sight of patients stepping back on to their native soil after one, five, or ten months on the island.
Women on crutches who, six months ago, boarded the outgoing flight in wheel chairs; Others walking, who where told they would never again move their limbs; Patients with cancer, tumors or degenerative illnesses returning cured, or with renewed hope.
Reydalis Jimenez walks on to the Aug. 2nd flight with her mother, Claudelys
Credit: Silvia Leindecker
Patients like the 11 year-old Reydalis Camacho Jimenez, who is from Maturin, has refractory epilepsy and went to Cuba last year to remove a brain tumor. According to her mother, Claudelys, she was one of only six children who underwent the operation to survive. Shortly before, not only did she not walk, but she was barely conscious. "A complete vegetable", says her mother. Now she is a young girl who smiles, hugs, talks, laughs and cries just like any child and who, it appears, has been given a second chance. According to Claudelys, the Venezuelan doctors told her that she should have another child, because her daughter wouldn't live past age nine. "It's a miracle," says her mother. "Thank god my child is alive and will stay alive."
Smiling, Reydalis gives you a hug as she gets in line to board her return flight to Cuba where she will receive a check-up, and she and her mother will consult the doctor at the Cira Garcia Clinic to decide if they want to risk a further surgical operation to remove the blood clots left over from the tumor.
Cerebral paralysis patient, Jose Gregorio, and his father at the Miraflores ceremony the morning before their most recent flight with the Convenio.
Credit: Silvia Leindecker
Perhaps most impressive are the hundreds of patients who spend half of each year on the island. Patients with debilitating lifelong illnesses and injuries, such as 10 year-old Jose Gregorio Borges Gil, from Caracas, who was one of the first eight children to travel to Cuba with the Convenio in 2000, and who has returned with the program six additional times. Jose has cerebral paralysis and atrophy, and is confined to a wheel chair. It is difficult to tell if he understands you and his limbs seem to move around uncontrollably, but his father has seen massive improvements.
"It's not as if you are going to make miracles but one feels that the quality of life of the patient is improving," says his father, Ivan. "[During] the first trip, my child didn't move and didn't say anything, and now, at least he says, 'agua', he moves and understands, if you put on cartoons, he understands, he recognizes. He recognizes me, he recognizes his teacher… and the people that are always with him."
Ivan is grateful for his son, "Everything I have, I owe to him," he says "and thank god, little by little he is improving." Ivan and his son, who have become permanent fixtures with the Convenio, will continue traveling to the island.
Anywhere else, for the majority of these patients, the time and cost of the slow and minute improvements would have been cost-prohibitive long ago, but at the Convenio there appears to be a true un-official motto of "no child (or Venezuelan) left behind."
Tears well up in the eyes of Merido Saavedra, 52, when he talks about his improvements during his nearly six months with the Convenio in Cuba. Now a paraplegic, Merido is a former mountain tourist guide, who was injured four years ago in a fatal accident when during torrential rains his van flew off the windy mountain road and fell 175 meters before crashing in to the vegetation below. Merido was lucky. Three of the nine passengers were killed. Now, just returning from nearly six months on the island, he is perhaps bound to a wheel chair for life, but he can move his right foot and is "really happy." Merido will be returning to Cuba in February for another five to six months of treatment and rehabilitation, but for now he is going home. He hasn't told his wife and four daughters that he is on his way. He is going to surprise them.
Why Cuba?
Why not cure these patients in Venezuela? Ramos assures that this is the eventual goal, with the possibility that Cubans and other Latin Americans may one day come to Venezuela to cure themselves. "We have to convert the Convenio into a model," says Ramos, "so that the institutions here have the capacity to set up the structures here."
But first the doctors must be trained, the specialized faculties built, and the institutions set up to handle the capacity. Venezuela is on its way. Over 3,000 Venezuelan students are currently studying medicine in Cuba. Three classes have already graduated since the Latin American School of Medicine's (ELAM) founding in 1998, and those graduates are working in Venezuela. Other Venezuelans are also studying popular medicine in Venezuela and there are plans to build an ELAM-Venezuela.
Since June 2005, Venezuela has opened a total of over 360 Integral Diagnostic Centers, Rehabilitation Centers, and High Technology Centers throughout the country, with hundreds more on the way. In October, the Venezuelan Ministry of Health plans to distribute new electrical equipment for patients with neuro-motor diseases, to the nearly 200 rehabilitation centers; and just this past weekend, Venezuela inaugurated the Latin American Cardiological Children's Hospital in Caracas, which is said to be the largest of its kind in the world, where they hope to save a thousand lives per year, and carry out 4,500 operations annually. But other than these first steps under Venezuela's in-country technical medical mission Barrio Adentro II, according to Ramos, the specialized facilities necessary for these technical cases are just now being set up.
The quality of affordable Venezuelan medical care has traditionally left much to be desired for. Venezuelan doctors wanted to amputate Felix's right foot. Others wanted to amputate Merido's leg. Others swore they had to take off Maracaibo resident, Ricardo Petin's leg. Each of these limbs was saved in Cuba, where Felix says the treatment is quality, holistic, and constant. "You are there to receive medical attention, to get well. You can't miss a rehab appointment," he says. While in Venezuela, where the attention is not constant or focused, it is easy to "put it off till tomorrow."
The majority of the Convenio's patients have low incomes, and do not have the funds to cover all of their everyday living expenses, never-mind the cost of a transplant operation, brain surgery, or daily physical rehabilitation. There are Venezuelan doctors that can do the job, but they are expensive and not trained in the nuances of "popular" holistic medicine, not trained to provide both quality and free medical attention.
This is part of the criteria by which patients of the Convenio Cuba-Venezuela are chosen. Ramos says he chooses patients by severity of illness, distance they must travel, and according to economic need. Those in the most critical condition, from the farthest away, and with the least resources fly first.
But he is not the only one who decides who stays and who goes. In total, a team of twenty-five coordinate the health department of the Convenio, all under Ramos' command, including four Cuban doctors.
Miraflores tour
Miraflores, the President Palace, has opened its doors to the Convenio. The Palace is now bustling with activity in a way that never would have been dreamed of before Chavez. Individuals arrive constantly with their requests, and Miraflores welcomes patients from all across the country for breakfast, lunch, and entertainment every Wednesday morning before their departing flight.
Ramos gives us a tour of Miraflores and walks us through the process of being accepted as a patient to be sent to Cuba. "First, the petitions arrive in person or by card," he says, as he shows us a letter addressed, Dear President Chavez.
The letters are answered personally by the staff of the Convenio and the submissions are entered into a computer where the team of Cuban doctors analyzes the severity of the illness and each patient's case, and perhaps contacts the individual for more information.
Once medical records are verified and the cases analyzed, the doctors themselves make the final decisions and book the flight. It departs once a week from Havana with the latest group of returning patients and their companions. Once in Bolivar International Airport, the new and returning patients board the plane and head off to join their nearly 1,500 fellow Venezuelans currently undergoing treatment on the island.
As of the Aug. 2nd flight (the 182nd since the program began), over 23,000 Venezuelans have traveled to Cuba under the program (12,898 patients and 10,672 companions), and most of these patients have returned at least one or two additional times for checkups, rehabilitations, and further medical attention.
As for the waiting list, there are currently 35,000 individuals on it, some going all the way back to 2001, but Ramos admits that as free medical attention improves within Venezuela they are increasingly able to treat some cases in-country.
For example, Venezuela's Medical Mission, Barrio Adentro I,began in 2003 and has brought just under 30,000 Cuban doctors to directly attend to the health problems of the Venezuelans. Focusing on preventative care, and setting up in some of Venezuela's poorest communities, Barrio Adentro I attempts to resolve residents' illnesses from the root of the problem, and it has been a success. According to the Venezuelan Ministry of Health, as of July 2006, there have been just under 193 million Barrio Adentro I consultations across the country. Ramos believes that with Barrio Adentro, they have been, or will be able to resolve the problems of about half of those on the waiting list. The Convenio is a last resort, for already advanced illnesses.
This highlights the important focus Venezuela has given to health care under the Chavez administration. In this country of 27 million, although many do not want to admit it, the formerly marginalized and poor population is receiving free and professional medical attention for the first time in their lives, and it is in large part due to the increased collaboration and cooperation with its not-so-popular Caribbean neighbor.
But the size of this cooperation has not been lost on the over 13,000 patients who know very well the extent to which Cuba's solidarity has changed their lives. Patients like Felix, who believes that this Convenio has given him life, something which he describes as nothing less than a "miracle."
This is the second in a four part series on ALBA, integration and cooperation between Cuba, Venezuela and Latin America.
See also, ALBA part 1: Defining the Bolivarian Alternative for the Americas – ALBA
---
[1] Referred to informally as the "Convenio."
[2] The companion also receives a full medical check-up, plus attention and treatment if necessary. Interestingly, the companion often times turns out to be more ill than the patient.
[3] The first official agreement under the framework of ALBA was signed between the two nations in December 2004, and Cuba, Venezuela, and Bolivia signed the first People's Trade Agreement in April of this year, increasing trade between the three countries.