Big Cooperative Push in Venezuela
Chavez is spending hundreds of millions of dollars in oil and tax revenue on the cooperatives. Although there have been allegations of gross inefficiency and graft, cooperatives have become a powerful part of the economy and society.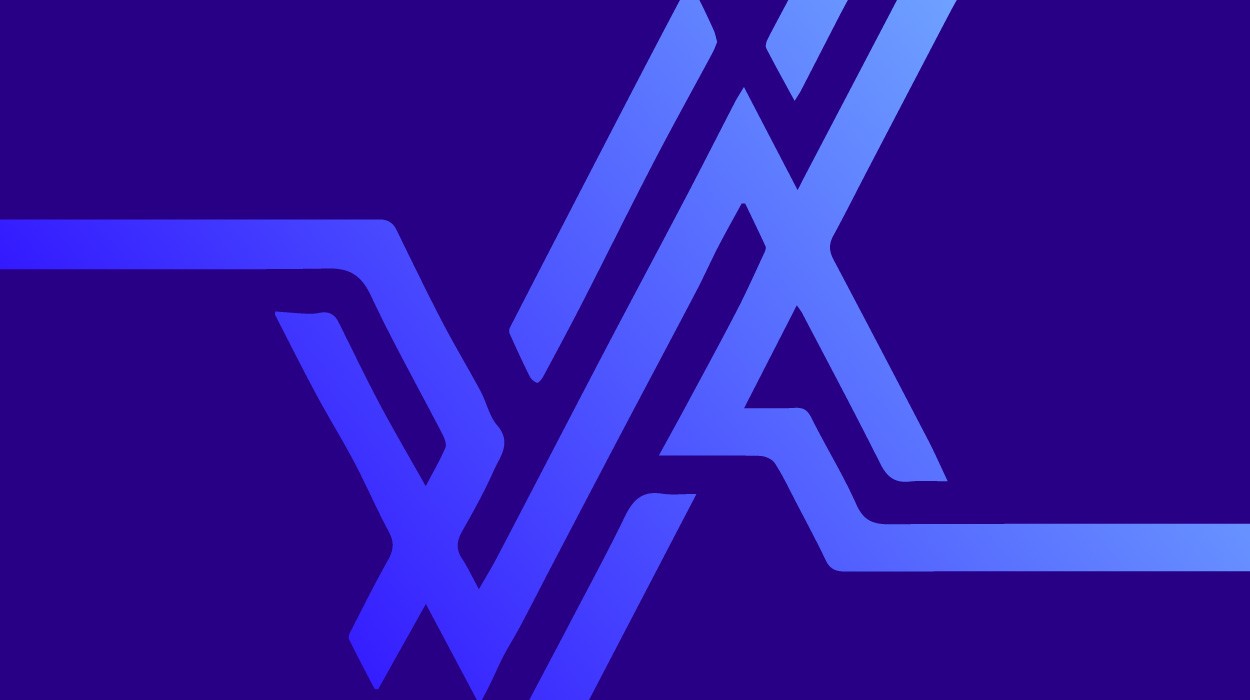 MARGARITA ISLAND, Venezuela – For 20 years, Eustacio Aguilera's family owned the Hotel Residencia Guaiqueri in this tourist destination and free-trade zone.
He hired the cooks, the maintenance men and the cleaning women. But now when he asks them to prepare a meal or tidy a room, he is careful to treat them collegially. The staff may do menial work, but they are also co-owners.
"Before we had a boss. Now we are the bosses," said Hermogenes Garcia, a longtime maintenance man at the Guaiqueri.
The hotel is among 100,000 cooperatives formed in Venezuela in the last two years that are the centerpiece of President Hugo Chavez's new socialist model to create jobs and redistribute this oil-rich country's wealth. They now employ 7% of the country's workforce, a number that could grow to 30% in a few years, government officials say.
Chavez is spending hundreds of millions of dollars in oil and tax revenue on the cooperatives. Although there have been allegations of gross inefficiency and graft, cooperatives have become a powerful part of the economy and society.
More than 700,000 impoverished workers across the nation have suddenly become stakeholders, such as the 200 families in Bolivar state that were recently given the right to operate a toll road connecting state capital Ciudad Bolivar and Puerto Ordaz. Poor workers are now operating steel and textile factories, fisheries and dairy farms across Venezuela with the prospect of sharing in whatever profits the enterprises turn.
"Before this was just a job. Now you feel the hotel is yours," said Robert Carreno, head of housecleaning at the 40-room Hotel Kamarata, another hotel on Margarita Island that recently converted to a cooperative. "I have to give much more of myself now."
At Mango de Ocoita, some 80 miles east of Caracas on Venezuela's steamy Caribbean coast, Pedro Venegas gets emotional at the mention of Hugo Chavez. The cocoa farmer credits him for membership in a worker-owned farm cooperative and the use of a $7-million cocoa processing plant going up nearby.
Venegas hopes the cooperative and factory will revive his industry after years of stunted prices for cocoa beans. The plant will enable him and 3,000 other farmers in the cooperative to produce cocoa butter, powder and liquor that they can export directly to foreign customers, instead of selling raw beans into what for years has been a buyer's market.
"We owe it all to the commandant," said Venegas, who works several acres of cocoa trees in an orchard hacked out of a snake-infested jungle. "Up to now we've had to sell to whichever buyer came along, but now we will have the upper hand."
It's little wonder that a wide variety of groups including existing companies are rushing to form cooperatives. The government offers cooperatives exemption from all taxes as well as interest-free loans.
The movement is changing the nature of Venezuelan society, putting quality of life and "solidarity" above the profit motive, said Oly Millan, Chavez's minister of popular economy.
But critics say the cooperatives are a replay of policies that already have failed across Latin America. For several decades after World War II, many Latin American nations engaged in state-sponsored economic programs designed to boost local industries and keep out imports.
"The underlying assumption of the program was that the state could do a better job than the private sector, which is inherently self-aggrandizing and doesn't look after the interests of the workers or the broader public," Boston University Professor David Scott Palmer said.
Several nations ended up defaulting on huge loans that they had taken out to finance state-owned industries, generating a hemispheric economic crisis in the early 1980s. The crisis pushed most of Latin America into embracing free-market policies that broke down barriers to imports, foreign investment and privatization of state-run monopolies.
Now, the pendulum is swinging back to the left in countries such as Venezuela whose leaders say free trade hasn't done enough to reduce poverty and inequality.
Chavez and his officials say that cooperatives are the fastest way to make good on a social debt to hundreds of thousands of poor workers – or the "excluded ones," as Millan describes them.
Skeptics inside and outside Venezuela question whether the cooperatives, heavily dependent as they are on government subsidies, can survive the first serious drop in oil prices, whose increases have been buoying the nation's economy and increasing consumer spending.
Dan Hellinger, a political scientist at Webster University in St. Louis, said the cooperatives would take "one or two generations" to prove themselves. Although he lauds Chavez's bid to make cooperatives the "main strategy for economic development," he wonders whether oil prices and the president's socialist ideology will endure that long.
Venezuela's embattled business groups say the cooperatives, in addition to other Chavez measures such as price and currency controls, are killing private investment and the growth of skilled jobs. The strategy, they say, will leave the country's economy vulnerable to the vagaries of oil prices.
"The fear that their companies may be turned into cooperatives either by force or by necessity to compete is causing business owners not to invest and not to hire more people," said Ismael Perez Vigil, executive director of business group Conindustria.
Government officials say the new movement in Venezuela is less top-down central planning than bottom-up participatory democracy.
The state provides the money, lots of it, for the cooperatives to buy assets, which are often government assets such as toll roads or bridges or abandoned factories and other businesses. But once the cooperatives are on their feet, the government lets the managers make major business decisions, said Millan, the economy minister.
"The state is a non-invasive facilitator," Millan said, adding that the primary purpose of cooperatives is not to turn a profit but to "realize the potential of the country, create networks of productivity and improve the quality of life."
Cooperatives are obligated to buy and sell among themselves whenever possible, a policy that leaves private companies at a disadvantage.
Cooperatives have an edge in bidding for government contracts including those awarded by state-run oil company Petroleos de Venezuela.
The transformation is hardly occurring without a hitch. There have been several high-profile scandals involving Venezuelan paper and textile mills that have been run by worker cooperatives that have either failed to get the factories running after massive infusions of cash or have been accused of malfeasance.
Carlos Molina, the national superintendent of cooperatives, said in an interview that substandard bookkeeping and infrequent auditing are too often the norm. He acknowledged that the government was not even sure how many of the 138,000 licensed cooperatives were actually operating as businesses. The first thorough census of cooperatives will begin this month, he said.
"The weaknesses definitely include the management of the books at many of the cooperatives which don't give a good picture of whether the cooperatives are successful or failing," said Molina, who issued similar warnings in testimony this month before Venezuela's national assembly.
Nevertheless, Guaiqueri Hotel owner Aguilera sees mostly the benefits of Chavez's policy. Located near the beach, his hotel was going broke last year and he was faced with the option of either selling or forming a cooperative. He settled on a hybrid form called a co-managed cooperative in which he turned over a 45% interest to workers in exchange for a $500,000 loan to refurbish and remarket the property.
The 28-member cooperative includes 12 existing hotel workers, plus 16 poor and unskilled employees who had no previous hotel experience.
They were added as part of the Chavez social initiative called Mission About-Face. The program seeks to incorporate hundreds of thousands of poor into the workforce via the cooperatives.
Aguilera, maintenance man Garcia and all other Guaiqueri hotel cooperative members have an equal say in how it is run and share in the profit if the hotel starts to produce one. The hotel cooperative has formed a dozen committees to make decisions on everything, including bookkeeping and the daily menu. For professional advice, the cooperative can turn to an 11-member advisory board that the government has formed.
Aguilera says business has improved 40% since the cooperative invested in a website as part of a new marketing plan. Because the hotel now qualifies as a member of the "network of productivity," it is eligible to receive hundreds of government employees traveling on package deals. The hotel's niche is middle-class government workers who pay as little as $10 a night.
"It hasn't been easy," Aguilera said. "But now we are a stable business instead of just barely scraping by."
Down the street, Carreno and 52 other employees of the Hotel Kamarata say occupancy is up since its cooperative was formed last year with a $500,000 loan.
David Pinto, a government official who oversees the finances of some 25 cooperatives on Margarita Island including fisheries and construction companies, says the cooperatives must run a viable business or face replacement by another cooperative.
"This is not some pinata given by President Chavez. If they don't make a go of it, the government will step in," Pinto said.
Carreno says cooperative members realize that "this is a great opportunity, one that may not come again."