Venezuela's Candidacy for the UN Security Council Appears on Track
The battle for a soon-to-be vacant non-permanent seat on the United Nations Security Council has turned into an all out diplomatic war, not so much between the ostensible contenders — Venezuela and Guatemala — but rather between the world's premier superpower and one of its most outspoken critics.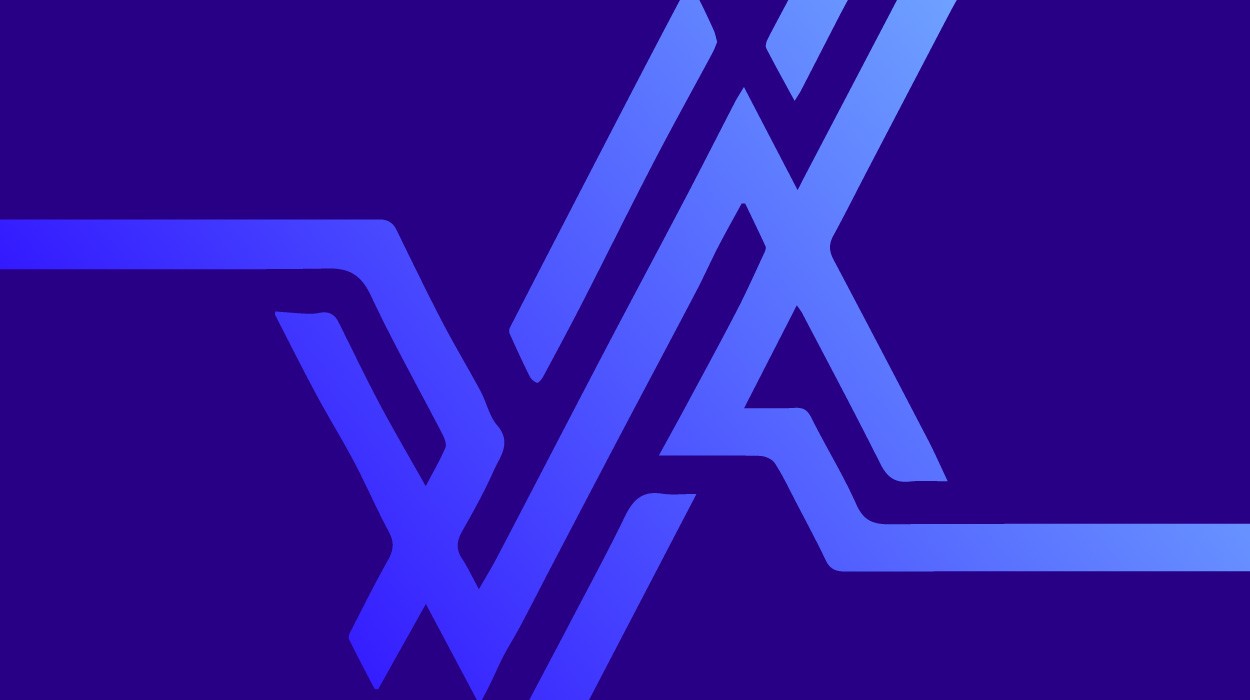 The race is close but Caracas is likely to win.
If so, it will represent a crushing defeat for State Department diplomacy.
Washington probably has doomed Guatemala's prospects to obtain a seat by smothering the effort with its preeminence in the campaign, unless, that is, Chávez commits a major gaff.
Historically, Guatemala is the hemisphere's worst human rights violator, with thousands of atrocities never solved and many terms of the 1996 UN-brokered peace agreement never implemented.
The battle for a soon-to-be vacant non-permanent seat on the United Nations Security Council has turned into an all out diplomatic war, not so much between the ostensible contenders — Venezuela and Guatemala — but rather between the world's premier superpower and one of its most outspoken critics. Washington and Caracas have begun a race to gather allies in the General Assembly before the UN vote takes place in October, as each side jockeys for the two-thirds majority needed to land the prestigious seat. Traditionally, the choice is left up to a regional caucus. However, since the Latin American nations are unlikely to produce a consensus candidate, the issue will undoubtedly go before the General Assembly. Meanwhile, all eyes are on Chile and several other Latin America states to see whether Washington will be successful in using its leverage to persuade its officials not to be 'losers' (in the words of Secretary of State Condoleezza Rice) by voting for Venezuela. In this high energy political maneuvering, Washington is setting itself up for a diplomatic debacle that could trigger a backlash of tremendous proportions.
Each act of meddling by Washington in Latin America and beyond in this proxy battle for the Security Council seat will fuel Venezuelan President Hugo Chávez's anti-imperialism campaign. This could mark a new high point of potential humiliation for the State Department's Latin American policy makers and its chief regional planner, Assistant Secretary of State Thomas Shannon.
In making its case for the Security Council seat, the Venezuelan team has built its campaign around the need to both check the current 'unipolar' world order and to quarantine Washington's misuse of power in Latin America. According to a diplomatic paper authored by Venezuela's Permanent Mission of the Bolivarian Republic to the United Nations, Caracas, hopes to "be an element of balance against hegemonic trends, in favor of the interests of countries from the South with an independent position." Taking full advantage of its underdog standing in the battle, now former Foreign Minister Alí Rodríguez Araque told the Caracas daily El Universal, "This has become an issue of national dignity, because a superpower launched a campaign and exerts pressure on foreign countries." Venezuelan Vice-Foreign Minister for North America Mari Pili Hernandez also took a jab at Washington's interventionism, saying Venezuela merits the seat because it "respects the sovereignty of all nations" and "has demonstrated that it is an independent country that does not accept pressure from any state," implicitly demarcating it from what many see as the U.S. servitor, Guatemala.
Building an anti-U.S. Coalition of the Opposition
Chávez took his anti-interventionism campaign abroad in July. In an attempt to court countries amenable to his struggle against the American Goliath, the Venezuelan President visited U.S.-outsiders Iran, Belarus, Russia, Vietnam, Mali, Benin as well as Qatar.
Chávez was, however, judicious enough to postpone a rumored side-trip to North Korea, perhaps due to some unfriendly international gossip that the visit would result in an oil-for-missile trade agreement. Since the UN passed Resolution 1695 this month, which bans all UN member states from either trading material or technology for WMDs or from receiving missiles or technology from Pyongyang. Chávez's decision not to go to North Korea was prudent, whatever the motive.
A Tour that Disconcerted
To the State Department, the Venezuelan President's trip may seem like a tour of the Axis of Evil nations, with layovers in the capitals of a few other unsavory countries. Yet, for the Venezuelan leader, the trip was simply a standard Chávez-style diplomatic mission aimed at his longstanding goal of building a coalition on several ideological fronts, one of them certainly being based on opposition to U.S foreign dominance and forced intervention.
In what undoubtedly will come as a shocking affront to the White House, and provide another example of the Venezuelan President's propensity to fish in troubled waters, Chávez's has supported Hezbollah's primary backer Iran. On July 4, the Venezuelan President recalled his ambassador to Israel as an act to express his "indignation" over Israel's "genocide" against the people of Lebanon. These strong words were most likely for the benefit of his colleagues from oil producing nations, many of whom have expressed outrage that the Bush administration has not put more pressure on Israel for a cease-fire. Chávez said, "It really causes indignation to see how the state of Israel continues bombing, killing . . . with all of the power they have, with the support of the United States."
The courtship between Caracas and Tehran has proven most controversial. Much to Washington's chagrin, Chávez has been an outspoken ally of Iran during a particularly difficult time for the U.S. on the international stage. Nevertheless, he has publicly insisted that Venezuela is not in support of arming a nuclear Iran, but rather only defending its right to employ atomic power for its energy needs. His former spokesperson, Foreign Minister Rodríguez, told the BBC, "Our country wishes to see all nuclear weapons scrapped once and for all. They belong to the era of the Cold War. We are however not opposed to countries developing nuclear energy for peaceful purposes."
Washington's Case Against Chávez
Washington's central thesis against Venezuela is that the country would be a "disruptive" and "non-consensus-seeking" force on the UN Security Council. Specifically, it cites Caracas' refusal to support the International Atomic Energy Agency's resolution to send Iran's nuclear program issue to the Security Council. The nascent alliance has so irked the Bush administration that it has begun a new witch-hunt. At a July 13 hearing of the House Subcommittee on International Terrorism and Nonproliferation, Frank C. Urbancic, the State Department's principle deputy coordinator for counterterrorism, handed out a letter that all but accused Chávez of pledging Iran his support "against military aggression — ostensibly by the United States." Urbancic offered no evidence of this incendiary claim other than the old bromide, "tell me who your friends are, and I will tell you who you are."
Unless Urbancic has classified information kept well under wraps — which would represent a highly unusual strategy for an administration bent on highlighting Chávez's missteps at every opportunity — this allegation is dodgy at best. In his defense of Iran's right to nuclear energy, Chávez has never publicly gone as far as vowing military support. This is not an aberration: while Chávez's policy over the seven years of his presidency has been to publicly berate acts of U.S. interventionism and the Bush administration's arrogance, he has never turned to violence either within his own borders or in the international arena. What Washington fears his bark far more than his bite; and since they cannot make a bona fide case against him, the anti-Chávistas within the Bush administration want to confuse the two. After Chávez initiated an energetic attempt to arm his out-of-date military with purchases from Spain and Russia — started only after Washington had turned down an armament request from him — the White House accused the Venezuelan leader of threatening to destabilize his immediate neighbors, a preposterous charge.
Flying the Flags
Last April, tensions mounted in Aruba as a result of a port call by the U.S. Navy aircraft carrier George Washington, which was stationed off the coast of Venezuela as part of a military exercise. "There's no other symbol of American power like the carrier that conveys our commitment to the region," Brig. Gen. Kenneth J. Glueck Jr., the Southern Command's chief of staff, told The Associated Press at the time (The Miami Herald). With a massive show of military might less than 30 miles off of the Venezuelan coast, Chávez's fears of an armed U.S. invasion might not be completely unfounded. While no one in Aruba really believes that Venezuela is planning an invasion. "We know that Aruba poses no threat to Venezuela, and we don't believe that Venezuela poses a threat to Aruba," Hinkinus Nijenhuis, the Dutch ambassador to Venezuela told The Miami Herald. Equally convincing, Chávez certainly does not want a war with his mega-power northern neighbor. And the Iraq-distracted U.S. would hardly relish a war at this particular time.
A number of foreign delegations are indicating that they might support Venezuela in the upcoming UN vote if the Latin America caucus is not able to produce a winner. On July 20, a CNN memo reported that fifteen foreign diplomats (it failed to identify even the hemisphere that the ambassadors came from) expressed concern to its reporters that the U.S. intervention on Guatemala's behalf was becoming too aggressive. The diplomats also suggested that Washington's best efforts are bound to backfire in the October vote, if it keeps up its blitz in search of votes. The CNN report also cites an unnamed European diplomat, who asked, on grounds of anonymity due to his fear of Washington's wrath, whether U.S. "lobbying against Venezuela would only gain it votes."
As a result of Chávez's tireless outreach activities in recent months, the South American nation has found support in many regions of the world, particularly where historic resentment of the U.S. is endemic. Focused wooing has earned Caracas observer status in the Cairo-based Arab League. The body's deputy secretary general for political affairs, Ahmed Benhelli, plans to visit Venezuela shortly. According to the Associated Press, he also said he would make, "an effort to gain common support from all the countries of my region so that Venezuela can join the UN Security Council."
Russia's President Putin also has come out in support of Venezuela's bid. After a trip in which Chávez and Putin signed the final agreement in what has, over the last year, become a three billion dollar arms deal, the Russian President publicly expressed his intent to vote for Venezuela.
Early in July, Chávez courted the African Union at its Summit in Banjul. There he spoke to a group of African leaders and proposed a program of cooperation between Africa and Latin American based on the creation of four initiatives aimed at closer economic ties between the two southern hemispheres. The most ambitious proposal is an oil-trade agreement, known as PetroSouth. Chávez's efforts so far have paid off; officials in Caracas have added Ghana and Zimbabwe to their UN vote tally. After his trip to Mali, officials there made a public statement that it too will vote for Venezuela in the Security Council race.
Within Latin America, Chávez has achieved similar success. Argentina's ambassador told the Financial Times, "U.S. support for Guatemala was undermining the Central American country's chances." On July 6, the Caribbean Community trading bloc (CARICOM) decided to vote for Venezuela, in part due to a negative reaction to Washington's non-stop diplomatic offensive. For a region heavily dependent on an benign U.S. market, this was a surprising decision. Dominican Prime Minister Roosevelt Skerritt attributed the judgment, to a certain extent, to U.S. intervention. He suggested that Guatemala should have done its own lobbying. "It is not the U.S. that is seeking a seat on the United Nations," he said, adding that, ironically, "none of us has seen a representative from Guatemala."
Guatemala: A Bizarre Choice for the Post
Though the debate over representation has centered on Washington's confrontation with Caracas, Guatemala belatedly has suggested that it actually can make its own case. Foreign Minister Jorge Briz Abularach told the Miami Herald that Guatemala should be elected to the seat for two reasons: it has never sat on the Council before and it has frequently contributed troops to peacekeeping operations. Waiting in line longer than someone else may be a fair argument for an ice cream cone, but it is not a particularly persuasive reason to be awarded a coveted UN seat. Furthermore, while providing peacekeeping forces is an admirable contribution to international security, it hardly reveals what kind of germane past experiences Guatemala could bring to the table. Such an argument also fails to elucidate whether it would merely be Washington's version of Belarus during the Soviet era, casting a vote that automatically echoes every move made by the U.S. delegations. A better indicator of Guatemala's suitability for the seat is the way in which its government has upheld the ideals of the UN within its own borders. In this regard, Guatemala fails miserably. It carries into the debate a horrendous human rights record: year after year, its military racked up the worst reputation in the hemisphere for murdering innocent civilians.
The UN-sponsored truth commission estimated in 1996 that as many as 200,000 people were killed during a thirty-six-year civil war, in which most of the civilian victims were murdered by the Guatemalan armed forces, one of the most brutal military institutions in the world at the time. Showing a serious lack of accountability, Guatemala systematically has failed to bring the known perpetrators of these brutalities to justice. Even though the war ended ten years ago, the authors of only one of the documented 626 massacres occurring in the country during this period have been successfully prosecuted in the Guatemalan courts. With a record like this, the international community deserves to know what exactly, other than contributing tainted military forces to UN peacekeeping missions, Guatemala has done to promote international peace and security. So far, however, the U.S.'s silent partner in the race for the non-permanent seat on the Security Council has left its campaign virtually entirely up to American political consultants and Washington's political advisors.
As the Region Stands
Traditionally, UN members from a specific region, by consensus, select their own representative for the Security Council seat. In this case, the new occupant of the seat that Argentina is vacating after its two-year-tenure would at first be solely determined by the Group of Latin America and Caribbean nations (GRULAC). According to Liam Murphy, librarian of the United Nations Information Center, voting rules have been based more on custom than official doctrine, and tradition holds that if the region fails to achieve consensus, the General Assembly will decide the victor from among the contending nations.
Nuts and Bolts of the Vote
Within Latin America, Venezuela is currently the leader in the Security Council contest, but it remains short of the consensus required in order to avoid a General Assembly vote. México, Nicaragua, Honduras, El Salvador, Costa Rica and Colombia publicly support Guatemala. Perú, The Dominican Republic, Puerto Rico and Haiti will also probably vote for the U.S. ally. Haiti is being looked upon as a key vote. If Haiti does throw its support behind Guatemala, it will be a shameful indication that President Rene Prèval has allowed himself to be manipulated by the U.S. embassy in Port-au-Prince. Few would deny that the Haitian leader's ideals are much more consonant with those of Chávez rather than with Guatemala's apologists for that country's dreary human rights record for its mock democracy, brutal security forces, and corrupt anti-drug officials. Préval's action would be a slap in the face to the memory of the hundreds of thousands of Guatemalans who were tortured and murdered during the period after 1969, as well as the thousands of Haitians murdered by their Guatemalan counterparts. Whether each of the countries is truly drawn by Guatemala is debatable. While they may say, for good reasons, that they are casting negative vote against Chávez's sometimes excessive grandiloquence, they are in part making their choice based on being contracted by U.S. officials.
Venezuela's fellow MERCOSUR trading bloc members — Brazil, Argentina, Paraguay and Uruguay — have all lined up with Chávez. Bolivia and Cuba also have unsurprisingly expressed their enthusiastic intention to back Caracas' bid. Venezuela's tally was significantly bolstered by CARICOM's support, winning it fifteen additional votes. Some in the conservative press have accused Chávez of seeking hegemonic power in the region, citing 'petro-diplomacy' as his main negotiating tool. While it is true that the CARICOM countries will see substantial reduction in their energy bill, their pro-Venezuela vote more likely resulted from Washington's harsh bargaining tactics and Guatemala's continuing territorial claim against Belize.
Since most of these Latin American nations are unlikely to budge from their current voting stances, both the U.S. and Venezuela have set their sights on gaining support from outside the hemisphere in the case that the decision falls to the General Assembly. Chávez has courted Africa, the Arab league, Russia and, as previously noted, other well known U.S. outsiders. Secretary of State Condoleezza Rice has relied on long-time European alliances to proselytize on Guatemala's behalf.
The Washington Times reports that Guatemalan President Oscar Berger Perdomo claims his country has gathered 98 General Assembly votes so far. Barring abstentions, a total of 127 seats, or a two-thirds majority is needed. Former Deputy Secretary of State Robert B. Zoellick has likewise suggested, perhaps somewhat optimistically, that most European and East Asian countries will support Guatemala. The race, however, remains close. Venezuela's foreign ministry has told reporters it will get the support it needs in the General Assembly. The vote will be executed by secret ballot, so public pledges may well end up in private backpedaling on the UN floor.
Which One Is Really the Underdog?
Chávez's anti-imperialism message has appeal to developing countries still attempting to free themselves from neo-colonial bonds. Of the 192 General Assembly members, 132 belong to the loose coalition Group of 77 (G-77), a bloc of developing nations that tend to vote together on issues. The Group of 24, a chapter of G-77, which was created to ensure that its members' voices would be heard in the General Assembly, will also play a decisive role in that body's vote. Venezuela and Guatemala are each members of both groups. However, bloc members tend to vote for underdogs, fighting, as many of them have done, against the hegemony of the wealthy nations. Even though Guatemala has not sat on the Council before, it is unlikely to be seen as an underdog. The reputation of its superpower ally will diminish its credentials in the eyes of many of the developing world. If Guatemala's UN campaign continues to be seen more as a U.S. proxy-race than reflecting its own legitimate aspirations, many in the G-77 and G-24 could very likely side with Venezuela, comfortably winning it the Security Council seat.
Should Venezuela be victorious, it will not be the first time Washington's intervention in a Security Council race has crashed. Peru currently holds a seat it won in part because the U.S. backed Nicaragua. Moreover, in 2005, the United States attempted to isolate Venezuela in the Organization of American States (OAS) by generating a new formula to enforce democratic rule in Latin America that would allow member states to intervene against any nation that violates the regional group's democratic charter. The Washington's initiative was seen at the time as targeting the Chávez government, which the Bush administration wants the average American to believe is an autocrat presiding over a pseudo-democracy. Despite, or perhaps because of, heavy-handed U.S. involvement, OAS member states opposed the White House's self-serving initiative.
The Only 'Losers' are in Latin America
With mounting U.S. concerns over the role that the Security Council will play on such crucial issues as Iran, Sudan and North Korea, Washington has made its anti-Caracas feelings known throughout the international fora. Yet Washington's vehemence may be counterproductive as its name-calling and thinly veiled threats have led many journalists to figuratively ask, "if this is how Washington is treating a favored ally in Latin America, what kind of political tactics is it prepared to use against the rest of the region?" These intimidating U.S. methods of suasion also have caused heated debate in Chile. Washington's abundant financial and rhetorical pressure on Chilean officials has aggravated divisions over domestic policy between Chilean President Michelle Bachelet and members of the Christian Democratic Party, who are members of her concertación coalition.
The Case of Chile
Leading the pro-Bush offensive in Chile is Secretary Rice, who, according to the Santiago newspaper La Tercera, told her Chilean counterpart that a vote for Venezuela would lump Santiago with a group of 'losers,' namely Caracas' biggest supporters, Brazil and Argentina. Additionally, the Los Angeles Times reported that Washington may have agreed to sell Santiago F-16 warplanes, but has now threatened not to train Chilean pilots to fly them if their government backs Venezuela's bid.
Perhaps even more telling is a comment made by outgoing Deputy Secretary of State Zoellick, who recalled that Chile, while serving on the Security Council, voted against the U.S.-lead invasion of Iraq. Zoellick emphasized Washington's "forgiving" nature, and cited a free trade agreement Washington signed with Chile even though the country had not proved to be a U.S. toady on Resolution 1441, the infamous UN ruling in which Washington's demand for a preemptive war in Iraq was defeated. Zoellick threatened that "this time [he] would not do the same," suggesting that the U.S. would not ignore a wayward Chilean vote.
Mum's the word on which way Chile will vote in October. Chile's President Bachelet said her administration will make its UN Security Council decision "at the right time." But one key hint suggests Bachelet, unlike her conservative Christian Democrat partners, may be inclined to support Venezuela. She said the choice will be based on "the interest of the country and aiming at a policy of greater regional inclusion." Notably, Venezuela's agenda, in the race for the Security Council seat as well as in other matters, has specifically claimed to be one of Latin American unity, an example of which would be standing up to Uncle Sam.
Looking Ahead
Just three years ago Washington tarnished its international reputation by thumbing its nose at the UN Security Council Resolution 1441 in which the international body shrewdly opted to keep searching for WMD rather than preemptively invade Iraq. U.S. hegemonic pressure tactics targeted at a small nation vying for a Security Council seat can only further blemish Washington's international standing. Rather than launch a Manichean campaign heavily laden with rhetoric of "good vs. evil," and "with us or against us," the U.S. might consider disengaging from its Security Council race, in which it can conclusively lose. In an attempt to shroud its true record, the State Department has fastidiously denied reports of pressuring some Latin American nations to support Guatemala. The State Department's Adam Ereli denounced the reports as "false," adding, "obviously it's up to every country to decide which candidate they will vote for the US Security Council," (sic.). The error is either a telling Freudian slip or an ironic mistake on the part of a Merco Press staff report.
Washington's abhorrence of Chávez should have no bearing on the selection process. In fact, the Bush administration's diplomatic offensive has already begun to backfire. Any further pressure exerted by it will only result in more allies for Chávez and less respect for the U.S. This Security Council seat is one that ought to be left to the international community to fill after following traditional procedures, relying on a fair vote made without fear of intervention or extortion.
For additional information, please see:
Avni, Benny. "Bolton Opposes Venezuela Joining Security Council." The New York Sun. 16 February 2006. Online. Available: http://www.nysun.com/article/27728
Ballvé, Teo. "Hugo Chávez: the mouth of the south." Venezuelanalysis.com, 13 July 2006. Online. Available: http://www.venezuelanalysis.com/print.php?artno=1777
Charles, Jacqueline and Pablo Bachele. "Venezuela gets backing for UN council seat." The Miami Herald. 7 July 2006. Online. Available: http://www.miami.com/mld/miamiherald/news/14983022.htm
Morsbach, Greg. "Chávez tour piques US interest." BBC News. 24 July 2006. Online. Available: http://news.bbc.co.uk/go/pr/fr/-/2/hi/americas/5205770.stm
Richter, Paul and Maggie Farley. "U.S. is aiming to block Venezuela's bid for U.N. role." Los Angeles Times. 19 June 2006. Online. Available: http://www.latimes.com/news/nationworld/world/
Webb-Vidal, Andy and Mark Turner. "Venezuela fights US bid to keep it off UN panel." The Financial Times. 20 June 2006. Online. Available: http://www.ft.com/cms/s/a60fdf02-ffe1-11da-93a0-0000779e2340.html

"Brazil supports Venezuela for UN Security Council." MercoPress. 6 June 2006. Online. Available: http://www.mercopress.com/Detalle.asp?NUM=8072
"Chilean coalition divided over support for Venezuela." MercoPress. 21 June 2006. Online. Available: http://www.mercopress.com/Detalle.asp?NUM=8183
"Guatemala: Nation seeks enough votes for a U.N. seat." The Washington Times. 25 July 2006. Reuters. World Section.
"Guatemala urged to act on murders." BBC News. 18 July 2006. Online. Available: http://news.bbc.co.uk/go/pr/fr/-/2/hi/americas/5187102.stm
"U.S. opposes Venezuela bid for U.N. council seat." CNN. 20 July 2006. Online. Available: http://www.cnn.com/2006/WORLD/americas/07/20/venezuela.un.ap/
"Venezuelan bid for place in UN Security Council." El Universal. 15 July 2006. Online. Available: http://english.eluniversal.com/2006/07/15/en_pol_art_15A745145.shtml
"Venezuela Criticizes U.S. Efforts to Undermine Venezuela and Cuba." Venezuelanalysis.com. 18 July 2006. Online. Available: http://www.venezuelanalysis.com/news.php?newsno=2009
"VP Rangel: Venezuela seat at Security Council is a guarantee for the region." El Universal. 17 July 2006. Online. Available: http://english.eluniversal.com/2006/07/17/en_pol_art_17A746349.shtml
This analysis was prepared by COHA Research Associate Tiffany Isaacs