Mercosur: More Than a Trade Pact
Venezuela's Hugo Chavez dominated the spotlight with the oil-rich nation making its formal entry into Mercosur during the summit, boosting the regional trade bloc. Fidel Castro made a surprise visit to Cordoba for the regional meeting, signing several trade agreements and encouraging his left-leaning sympathizers to fight against US hegemony.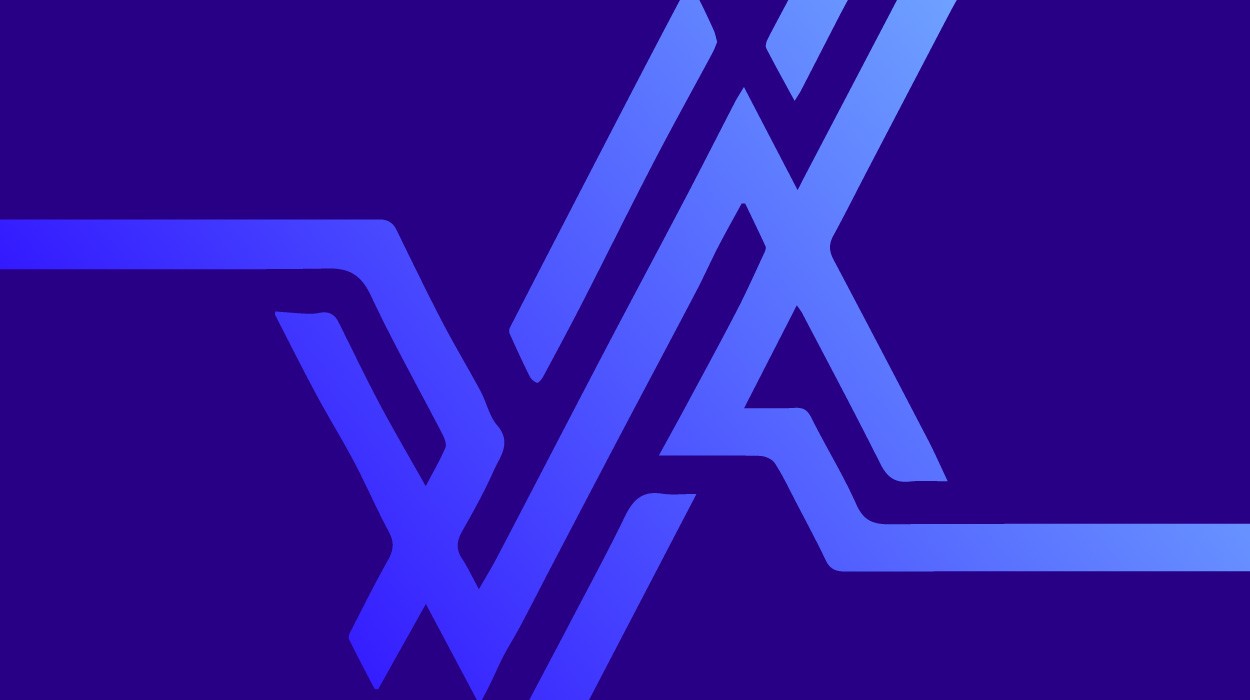 Cordoba, Argentina, July 25, 2006—The South American trade pact Mercosur concluded its summit in Cordoba, Argentina on Friday with eight  presidents agreeing to work toward regional integration to offset U.S. influence. Venezuela's Hugo Chavez dominated the spotlight with the oil-rich nation making its formal entry into Mercosur during the summit, boosting the regional trade bloc composed of Argentina, Brazil, Paraguay and Uruguay. Fidel Castro made a surprise visit to Cordoba for the regional meeting, signing several trade agreements and encouraging his left-leaning sympathizers to fight against US hegemony.
The Mercosur bloc was established by the heads of state of Argentina, Brazil, Paraguay and Uruguay in 1991. For many years the trade pact was described by analysts as a novice attempt of a South American version of the European Union. More than 15 years later, the Mercosur trade pact is beginning to emerge as a key economic force with the continent's No. 1 economy  (Brazil) and second largest economy (Argentina) now joined by the third-largest economy (Venezuela). The bloc's cumulative gross domestic product (GDP) ranks it as one of the world's largest economies.
Regional integration was a key issue discussed at the summit. Presidents committed to join together to fight against unemployment and lack of access to education and health. The leaders made major headway with trade agreements, natural resource accords and committing to build a new regional bank. Associate members Evo Morales from Bolivia and Michelle Bachelet from Chile attended the meeting as associate members, focusing on gas prices and trade. Even though some conflicts came up during the summit, the central meeting was filled with optimism and inside jokes.
Venezuela's entry
Argentina's president, Nestor Kirchner said that Venezuela's entry into Mercosur was "a historic moment." Many expect Venezuela's entry to boost Mercosur economically with the nation's oil reserves and politically with Chavez's criticisms of the U.S. In a poll published in the national daily, Pagina 12, seven out of 10 Argentines polled think that Venezuela's entry into Mercosur is a positive step. However, Brazil, which currently holds Mercosur's presidential seat, seems uneasy over the possibility of Venezuela taking over Mercosur's leadership.
Chavez made several key proposals during the meeting, promising oil reserves for the Mercosur trade bloc for the next 30 years. Venezuela, Argentina and Uruguay signed an accord for Enarsa (Argentina's dormant state oil company) and Uruguay's Ancap to begin oil explorations in Venezuela's Cuenca del Orinoco region.
FTAA's death
Leaders from Argentina, Brazil, Uruguay, and Paraguay followed Chavez's lead with criticisms of the impact of Free Trade agreements on the third world. Carlos Aznarez, political analyst and editor of Resumen Latinoamericano, said that the regional meeting marked the revival of Mercosur.  "With Venezuela's entry and the possible entry of Bolivia, something which is immanent, the goal of revitalizing an organization that had been inactive has been achieved. For an organization that was dead, it's a step forward. Venezuela's entry gave Mercosur an ideological spin, incorporating a courageous discourse to confront Pro-Free Trade policies coming from Washington."
Nearly 40,000 people attended the parallel people's summit to hear Hugo Chavez and Fidel Castro speak. During his address, Chavez said that the Free Trade Area of the America's, a U.S.-backed proposal blocked by the Mercosur nations last year, was dead. "10 years have gone by and we have followed the road toward crucial changes. In 1994 almost every Latin American government had to answer to the US empire. By January 1, 2005 the Free Trade Agreement of the Americas should have already been installed throughout the entire continent. Today we can say we destroyed the FTAA and a new Mercosur has been born, a new Mercosur has been built."
Mercosur leaders openly rejected the FTAA during last November's Summit of the Americas meeting of regional heads-of-state in Argentina's coastal city of Mar del Plata. Surprising even U.S. President George Bush, who hoped to push through free trade accords throughout the Southern Cone. In his speech, Chavez referred to that historic summit. Chavez reminded the audience that during previous summits, Venezuela and Cuba represented the only challenge to U.S. free trade policies. "At one of those summits, Fidel passed me a piece of paper with the message 'Chavez, I feel like I'm not the only devil at these meetings."
Mercosur's agenda for integration
According to Aznarez, Mercosur's revival has many implications for the people of the Southern Cone. "What does this mean for the people of Latin America in the short term? The extension of regional economic alliances, in different industries such as pharmaceutics and energy resources. In the mid-term, the possibility of building a regional gas pipeline that Venezuela proposed."
Mercosur's new full-fledged member also proposed the long term project of building an international oil pipeline that will run from Venezuela to Paraguay, Brazil, Uruguay and Argentina. Securing energy sources has been one of Mercosur's primary objectives.
During the Mercosur summit, Venezuela also proposed to build a new regional bank for nations frustrated with conditions imposed by the International Monetary Fund (IMF). Argentina, Brazil and Venezuela have already committed 70 million dollars in reserves to get the bank up and running. The regional financial institution will finance infrastructure projects and business investments in those countries at a low interest rate. The bank may function as an alternative to structural adjustment policies imposed by the IMF, which are used as a yardstick to qualify for loans from the IMF and other multinational lending institutions.
The Mercosur leaders also discussed the possibility of reaching a unified stance for the upcoming IMF meeting in Singapore. The economy ministers from Mercosur are working on joint proposals to improve their countries' standing in the IMF that they will present in September at the lender's annual meeting.
Tensions
Papermills – Uruguay brought up the dispute with Argentina over the proposal to build a paper mill near the border of the two countries. Argentina's Kirchner had avoided the pulp mill row during the summit. Taberé Vázquez addressed his Argentine counterpart during his Mercosur presentation. He said that "Uruguay is open to negotiations and is worried about the health of Argentines." The paper mills project has strained diplomatic relations between Uruguay and Argentina, historically friendly neighbors.
This is the first time Vázquez has addressed the issue since the UN's highest court rejected Argentina's request for an order to immediately halt the construction of the plants earlier this month. Argentina had wanted the World Court to temporarily halt construction of the mills on the shared river, while it weighed its claim that the mills violated a bilateral treaty, which states both countries must consent to all issues that could affect the water of the shared river body. Hundreds from the Argentine town of Gualeguaychu attended the summit in Cordoba to confront Vázquez and to pressure the Mercosur leaders to stop the construction of the plants.
Trade pact with Israel – Mercosur leaders were expected to sign trade accords with Cuba, Pakistan, and Israel. Human rights organizations and Islamic groups in Argentina had requested that the nations suspend the trade negotiations with Israel until Israel suspends attacks against civilians in Lebanon. The Mercosur nations refused to sign the accord and signed an official document calling for a cease fire and end to the attack against Lebanon.
Social agenda for Mercosur
Fidel Castro surprised Mercosur's left leaning members with his arrival on Thursday. Chavez had invited the island President to participate in the summit. Castro, who will soon turn 80, addressed the people's summit for nearly three hours in his trade mark green fatigues, urging for social pacts among Latin American nations.
"Today trade between Mercosur and Cuba is at 500 million dollars in imported goods from Mercosur and we export 50 million dollars. We have a tremendous amount of possibilities in our hands. Today in the meeting we talked about Mercosur's economy. And Mercosur's social agenda? Don't forget that word! Mercosur's social aspects, what that means and what can be accomplished"
The historic revolutionary figure also reminded Mercosur leaders that they mustn't forget social and humanitarian agenda's toward building a new Latin America. "We can build a new education program throughout Latin America. In three years we can eradicate illiteracy. We have to believe it to achieve it." The Cuban leader focused on education and health, applauding Venezuela and Bolivia for the recent initiatives in health and education. "Let's not forget about globalization. We should globalize solidarity." Both Cuba and Venezuela have exported their socialism to many parts of the Third World. For many years, Cuba has trained hundreds of doctors and provided specialized surgery for many fellow Latin Americans.
Cuba, a nation with a limited economy, signed several trade accords with the Mercosur nations. Juan Mignetti, professor of political economy at the Mothers of Plaza de Mayo's popular university, said that Cuba's participation was a step forward toward globalizing solidarity. "Politically, Mercosur is very important for Latin America. The possibility that Latin American markets integrate and include Cuba means a lot because regional economies will help to break the blockade against Cuba."
Washington's silence
Washington's State Department remained silent over last week's Mercosur summit. Some Republicans and Democrats agreed that the Mercosur presidential summit was a political meeting, not a meeting leading to trade consolidation and economic pacts.
Aznarez mentioned that the new regional alliance means an end to isolation. "For the U.S., this trio composed of Evo Morales, Hugo Chavez, and Fidel Castro, signifies a true enemy because they are resisting North America's plans for Latin America. They have rejected the FTAA and the U.S.'s other alternative: individual free trade agreements based on country to country. This regional alliance is going to make those individual accords much more difficult."
Outcome of Mercosur
Both Chavez and Castro set a strong playing ground for their fellow leaders to follow. The leaders of Argentina, Brazil, Uruguay and Paraguay haven't been as outspoken in their commitment to social policies as Chavez and Castro. Before Venezuela's entry, Mercosur's agenda didn't include a social agenda. In his address, Castro said Latin American leaders need to make a stronger commitment to social programs. He applauded Chavez and Bolivia's Morales for how quickly they've learned the road to socialism. Without saying anything, he criticized Argentina, Brazil and Uruguay for falling short.
Castro criticized South America's second largest economy for its high child mortality rate. He also said in his speech that continental governments should commit to humanitarian needs: train more doctors, teachers and university teachers. Argentina has long recovered from its 2001 financial crisis but this recovery hasn't reached the ranks of the working class.
What remains clear is that Venezuela's fellow Mercosur leaders are excited about Venezuela's economic might, but wary of his socialist discourse. With the exception of Castro and Chavez, the Mercosur presidents departed as quickly as they could after the summit. Not a single government official from Nestor Kirchner's administration attended the parallel people's summit. Chavez reminded the some 40,000 spectators that the crucial changes in Latin America came thanks to social movements' resistance to imperialism.
The Mercosur presidential summit marks a clear separation from U.S. imposed economic policies. However, most of the accords set during this summit benefit the major economic groups of the corresponding nations, not the people. Castro hit a strong point when he reminded his admirers that Mercosur should include a social agenda.
Marie Trigona is a Buenos Aires based writer and translator. She can be reached at [email protected]. Visit www.agoratv.org for more information on the people's summit in Cordoba.