The System Works – The Independent On Latin America And Hugo Chavez
The Independent's coverage of Latin American politics too often presents a cartoon picture of the Venezuelan president extending his tentacles of power. The caricature of a firebrand quasi-Communist striding the continent like a Red Colossus is not only farcical, it backs the fear-raising agenda of warmongers in Washington and London.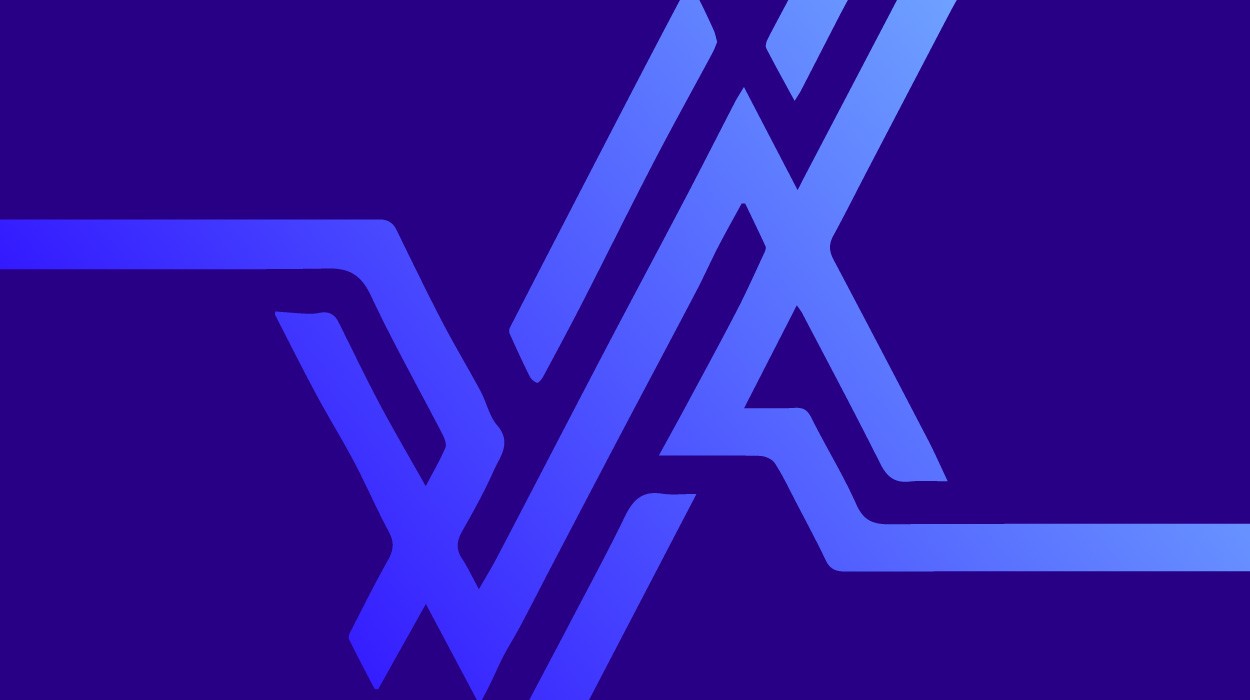 An Understandable Mistake
Readers may recall our alert of May 8, 2006, 'Lining Up The Next Victims'. We described how the Independent (London) has been stoking up fear of "left populism" in Latin America. Despite many articulate and polite complaints to the paper from readers, the misinformation and smears continue. (See also our two-part alert, 'Ridiculing Chavez', May 16 and 18, 2006)
In particular, The Independent, together with its sister Sunday paper, has consistently maligned Hugo Chavez, the democratically elected leader of Venezuela. Chavez has been labelled a "firebrand leader" who is "virulently anti-American" and whose "attachment to democracy [has] a temporary and improvised feel" (Leader, June 6, 2006). He is a "demagogue" (Leader, May 14, 2006) who wields a "brand of aggressive socialism" (May 14, 2006); a "high priest of political theatre" (May 13, 2006); "the new mouthpiece of the anti-American fervour" and a "divisive force in Latin America" (June 6, 2006). The Independent even resorted to quoting Chavez's psychiatrist: "Chavez's character is unpredictable and disconcerting – He is a dreamer of impossible dreams." (May 13, 2006)
A recent Independent news article by reporter Jude Webber continued the same trend. Webber described Chavez as an "authoritarian… his pockets full of the bonanza of booming oil prices", someone who "has close ties" with undesirables such as "Cuba and now Bolivia". Bolivia's leader, President Evo Morales, is clearly of the same dangerous persuasion as the Venezuelan leader, having "recently nationalised gas fields in a move widely seen as inspired by his northern mentor". (Webber, 'Garcia claims Peru win spells end of regional takeover by Chavez', The Independent, June 6, 2006)
According to the report, Chavez is guilty of "interference in the Peruvian [general election] campaign" won by Alan Garcia after Chavez fatally destroyed the prospects of "his man", Ollanta Humala. Webber provided space for a quote from a commentator employed by the Inter-American Dialogue, a "Washington-based think-tank":
"This clearly indicates the limit of [Chavez's] ability to have his way, it's definitely a setback."
The Independent neglected to mention some salient facts about the Inter-American Dialogue. The organisation's website is more forthcoming:
"Members of the Inter-American Dialogue's Corporate Circle include business and financial leaders who are deeply involved in the region, and need – on a continuing basis – fresh, balanced information and analysis on hemispheric affairs." (www.thedialogue.org/, June 13, 2006)
The "Corporate Circle" includes several well-known supporters of human rights, justice and self-determination in Latin America including Chevron, General Electric, General Motors, JP Morgan Chase, Kissinger McLarty and Lockheed Martin. No surprise that these business elites are happy to declare a "setback" for a leader who promotes the interests of his people, following centuries of western conquest and neoliberalism.
The Independent's coverage of Latin American politics too often presents a cartoon picture of the Venezuelan president extending his tentacles of power, buying up "large chunks of debt in Argentina and Ecuador, giving him increasing leverage across the region". (Webber, op. cit.) The caricature of a firebrand quasi-Communist striding the continent like a Red Colossus is not only farcical, it backs the fear-raising agenda of warmongers in Washington and London.
Given such relentless media distortions, it is unsurprising that the paper would actually take one step too far and label Chavez as a "dictator". This was the description in the figure caption of a photograph accompanying Webber's news article. Perhaps a subeditor, working to a tight deadline, took his or her cue from the persistent biases of his paper's reporting, and inserted a line referring to the democratically-elected Hugo Chavez as "the Venezuelan dictator".
Errors and Omissions R Us
On the day Webber's article appeared (June 6), we wrote to Leonard Doyle, foreign editor of The Independent, to ask why the paper had described Chavez as a "dictator". We sent a similar email to The Independent's Guy Keleny, compiler of the paper's weekly "Errors and Omissions" column. Keleny is also the letters page editor. We asked him why the paper has no independent ombudsman to investigate readers' complaints of bias, omission and errors. After all, contrary to the impression given by the title of Keleny's weekly piece, "Errors and Omissions" is not a readers' editor column investigating complaints from the public. Keleny's slot is instead a light-hearted roundup of self-selected fumbled phrases, ambiguous wording and malapropisms by the paper's reporters, commentators and subeditors.
We received no reply from either the paper's foreign editor or letters page editor. Two days later, a brief, 86-word letter from Charley Allan of London appeared in the letters page pointing out the paper's error.
Almost a week after emailing Doyle and Keleny, we had still received no reply to our questions. We sent reminders to both on June 12. A few hours later we received this reply from Charlie Burgess, managing editor of The Independent and The Independent on Sunday:
"Thanks for the note. It was, obviously, a mistake to describe Chavez as a dictator. As to your point about whether we should have an ombudsman to deal with a matter such as this – I think the fact that within a day or two a letter pointing out our mistake was published within the paper shows that the system works." (Burgess, email, June 12, 2006)
We acknowledge the managing editor's candour in admitting The Independent's error; however, the paper has made no public apology. We are aware that reporters and subeditors work to tight deadlines, under considerable pressure. But there is surely a consistent bias to such slips: do we ever see "mistaken" references to "dictator Bush" or "demagogue Blair", or the "vehemently anti-Venezuelan Condoleeza Rice"?
The Independent and its Sunday paper have pointed to some good that Chavez has done for his country: "He has improved healthcare for the poor and is trying to spread education – although [London mayor] Mr Livingstone's claim that 'illiteracy has been eradicated' was an exaggeration." (Leader, 'Why Hugo Chavez is no hero', Independent on Sunday, May 14, 2006)
But the same editorial wrongly claimed that "Mr Chavez first came to power in an undemocratic coup."
Chavez did, indeed, participate in an unsuccessful coup to depose the neoliberal administration of Carlos Andrés Pérez in 1992. But Chavez actually came to power in the general election of 1998, taking 56% of the vote. The election was described by the Carter Centre – a human rights organisation which monitors elections – as "a transparent and peaceful election that clearly reflected the will of the Venezuelan people". (Carter Center, 'Postelection Statement on Venezuela Elections, Dec. 7, 1998', www.cartercenter.org)
Chavez was re-elected in 2000 with an increased share of the votes (60%). Blair and also Bush, who stole the 2000 US election, would be delighted to have such a popular mandate.
As far as we are aware, the Independent has never corrected or apologised for its error about Chavez seizing power in a coup. This is all the more notable as, unlike its daily sibling, the Independent on Sunday does have a readers' editor.
But then, as Independent managing editor Charlie Burgess insists, "the system works".
Distortion, Omission And Deceit
The Independent's earlier misreporting of, and distortions on, Venezuela have been documented by Toni Solo, a writer and activist. Solo noted:
"Many people read the London based Independent newspaper because among its reporters is the outstanding Robert Fisk. The anti-war stance of the newspaper on Iraq and its stance on genetically manipulated foods and other environmental issues may give the impression that the Independent is a responsible newspaper across the board. But a look at its coverage of Venezuela reveals the same old story of distortion, omission and deceit on US intervention in Latin America that one finds everywhere else in the corporate media." (Solo, 'Venezuela in the London Independent', March 24, 2004)
Solo analysed a number of Independent reports on Venezuela by its correspondents Phil Gunson, Andrew Buncombe and Rupert Cornwell. She concluded:
"Gunson, Buncombe and Cornwell and their editors operate from assumptions that implicitly support the aggressive imperialist policies of the US while apparently maintaining a certain distance or even, occasionally, expressing apparent disapproval. But through consistent innuendo, distortion and omission they misrepresent the Venezuelan government's efforts to resist US intervention in the country's internal affairs." (Solo, ibid.)
In short, "the system works" in building a picture of dangerous would-be tyrants that might harm the democratic and peace-loving west. Thus, to take one more recent editorial example:
"Most sinister of all, perhaps, is Mr Chavez's use of anti-US sentiment to create an external threat in the classic gambit of the tyrant." (Leader, 'Why Hugo Chavez is no hero', Independent on Sunday, May 14, 2006)
This is a perfect reversal of reality. It has been a consistent feature of the propaganda system that it will forever "create an external threat", whether it be Chavez, Saddam, Milosevic or some other convenient bogeyman.
The costs of such power-friendly propaganda, in terms of human death and suffering, are all too real.
David Cromwell is co-author with David Edwards of 'Guardians of Power: The Myth Of The Liberal Media' (Pluto Books, 2006). For further details, including reviews, interviews and extracts, please click here: http://www.medialens.org/bookshop/guardians_of_power.php