Chavez One, Bush Zero
When Venezuelan President Hugo Chavez announced last September that he wanted to help low income Americans cover the costs of their rising heating bills, his critics were quick to question the sincerity of his motivations. Was he saying this just to get a rise out of his diplomatic rival, President Bush? Would he actually deliver on such a 'populist' promise?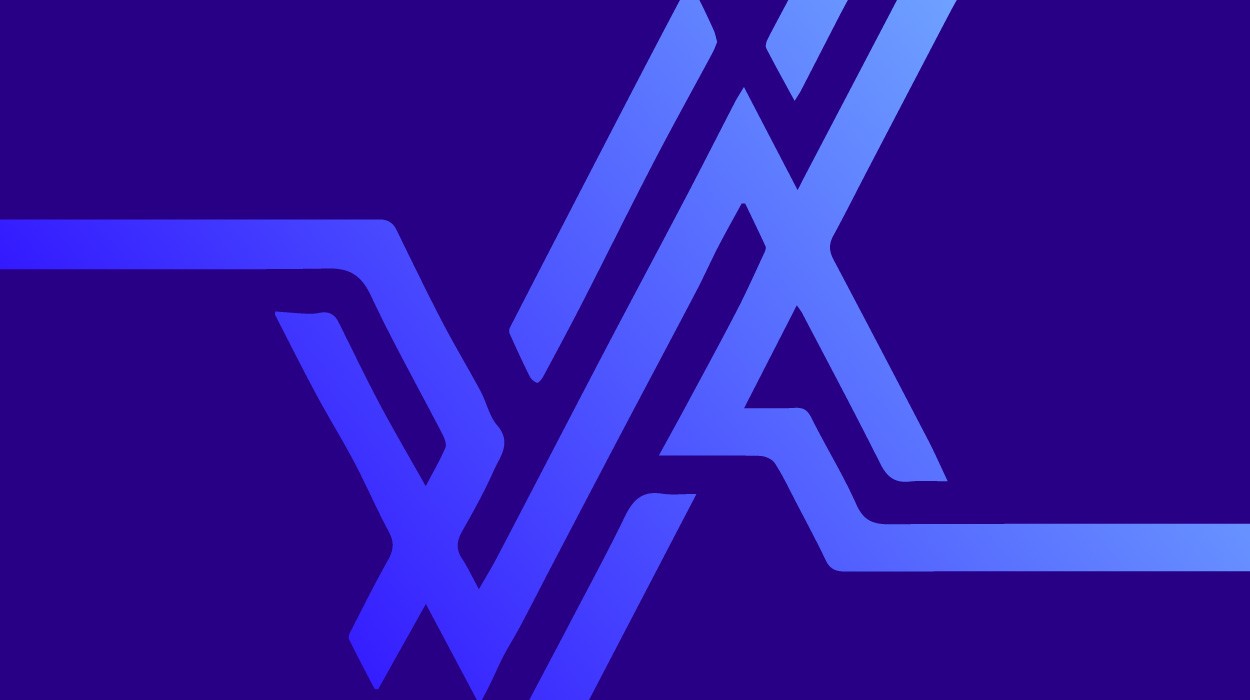 When Venezuelan President Hugo Chavez announced last September that he wanted to help low income Americans cover the costs of their rising heating bills, his critics were quick to question the sincerity of his motivations. Was he saying this just to get a rise out of his diplomatic rival, President Bush? Would he actually deliver on such a 'populist' promise? But only a couple of months later, he launched a pilot program in the Bronx to transform rhetoric into action. Through the Venezuelan-owned, American-based Citgo Petroleum Corporation, Chavez has provided 181,000 American households with 40 million gallons of heating oil at a 40 percent discount, as well as free heating oil to hundreds of homeless shelters across the Northeast.
While she was aware of Chavez's promise, Bronx resident T. Patrice White-McGleese never imagined that she and her family would ultimately benefit from the plan. "I would never have thought that they would just happen to choose The Bronx… and of the three CDCs [Community Development Corporations] they picked, I happen to live in one," she says enthusiastically. "C'mon, what are the odds?" Since its inception, the program has expanded to include communities in New York, Massachusetts, Connecticut, Delaware, Rhode Island, Pennsylvania, Vermont, and Maine.
White-McGleese was one of approximately 150 beneficiaries who attended a community assembly on Saturday, April 8th, to celebrate and evaluate the program's effectiveness. Held at the United Family Church in the South Bronx, the Citgo-hosted event brought recipients from across the Northeast into contact with Venezuelan officials and Citgo representatives for a festive gathering highlighting American-Venezuelan solidarity. Recipient after recipient stood up to express gratitude to the people of Venezuela and to President Chavez himself for helping make the difficult winter that much more bearable.
Despite these sentiments, the US State Department has tried to distance the program from its Venezuelan source. Given that Citgo is based in the US, and pays taxes to the US government, the State Department conveniently interprets the program as a laudable act of American corporate responsibility.
This position was expressed in a December 8th press briefing. "We don't see this as a political issue," remarked Deputy Spokesman Adam Ereli. "We don't see this as an issue that concerns the US and Venezuela." The position gives the US credit for the entire initiative. "We see this as an issue of an American company helping American people – which is good and right and proper," Ereli noted. He refused to comment further, ignoring the fact that all of Citgo's oil is of Venezuelan origin, and all strategic decisions, including the decision to launch this program, are made in Venezuela proper.
Ereli's comments are perhaps less mysterious when considering the broader context of American-Venezuelan relations. Ever since Chavez's election in 1998, he has actively denounced American foreign policy for its emphasis on free trade and unregulated capitalism. During his speech at the 2005 UN World Summit, Chavez criticized President Bush for advocating "neoliberalism" in Latin America. In his view, this Washington-backed ideology for economic development has merely generated "a high degree of misery, inequality, and infinite tragedies for all the peoples on this continent." As part of the Venezuelan Bolivarian Revolution, Chavez has vigorously toiled to advance an alternative economic model throughout the Americas – a model based on a politics of redistribution.
Despite accusations to the contrary, Chavez claims to be focusing most of his energy on alleviating poverty in Venezuela itself. He declared in his UN speech that, "in just seven years of Bolivarian Revolution, the people of Venezuela can claim important social and economic advances." He listed improved access to healthcare, literacy programs, and employment as indicators of these advances. But he has also spearheaded efforts to share Venezuela's oil wealth with his neighbours throughout the Americas. He has inspired the ascension of other 'left-wing' governments in Latin America, and in many ways typifies the 'left-wing' swing in the region.
To put it mildly, his agenda has met with resistance from President Bush and his supporters. An ideological battle has ensued, with the US government increasingly frustrated in its attempts to undermine Chavez's legitimacy and popularity. In April 2002, the US government backed an elite-driven coup that tried to topple Chavez's democratically elected administration. Within 48 hours, masses of Chavez supporters – known as 'Chavistas' – managed to reinstate him as President.
The US media has at times irresponsibly demonized Chavez as a dangerous authoritarian dictator, thereby deliberately misleading the public about Chavez's democratic credentials. His supporters insist that Chavez is their rightful elected representative and that he is both a defender of rights and a bringer of hope. In August of last year, Christian broadcaster Pat Robertson made headlines when he publicly called for Chavez's assassination. For their part, some Chavistas have also expressed hostility towards the American government. On Friday, April 7th, the day before the community meeting in the Bronx, a group of Chavistas in southern Caracas pelted the US ambassador's car with fruit, vegetables, and eggs – a stunt allegedly condoned by the city's mayor.
During this time of deteriorating American-Venezuelan relations, it seems only logical, then, that the Bush Administration adopted the position expressed by Ereli. "It's a sign of how successful it [the program] is, that the US government is not criticizing the program itself but trying to put an American stamp on it," remarks Eric Wingerter, the Public Education Director of the Venezuela Information Office.
Oddly enough, the Venezuelan government also prefers to present this initiative as a humanitarian, rather than political, gesture of Americans assisting Americans. But for Chavez, 'Americans' include the inhabitants of all the Americas; solidarity among Americans can be – and in his opinion, should be – a cross-border phenomenon. This program is but one example of this overarching 'Chavista' philosophy. And given the political climate, the program's public relations success may best be measured by the degree to which the goodwill it generates between Americans and Venezuelans flies in the face of official US statements like those of Mr. Ereli.
There was plenty of that goodwill at the United Family Church during the April 8th community assembly. With Venezuelan food, music, and decor, the event was a clear reminder that Citgo does not operate independently from its Venezuelan origin. Billboards with photos of smiling beneficiaries lined the halls, bearing the slogan, "From the Venezuelan Heart to the US Hearths" One photo showed a young boy in full winter gear, carrying a placard that read, "Our home will be warm thanks to our friends in Venezuela." Small American and Venezuelan flags were distributed in pairs. The message was clear: the discounted oil was a gift from the people of Venezuela to their American neighbours in need. The score: Chavez one, Bush zero.
The speakers included Congressman Jose Serrano of the 16th Congressional District of NY State (via pre-recorded telecast) and Venezuelan Ambassador Bernardo Alvarez. Remarkably, Serrano did not begin his address with a discussion of Citgo, but rather with a discussion of American foreign policy towards Venezuela.
Serrano endorsed Chavez's democratic qualifications. "By all accounts, the Venezuelan government has been elected," he stated. "If you count personal elections for President Chavez, and elections for different members of his party, they've been elected around eight times." Serrano highlighted the hypocrisy of an American foreign policy which demands democracy abroad but which denies friendship to genuinely democratic regimes once they emerge. "For many years we demanded democratic elections in Latin America," Serrano stated emphatically. "Now that this begins to happen more and more, we should be supportive rather than critical."
Serrano explained that his outspoken support of Venezuela prompted Chavez to request a visit with Serrano's constituents – the people of the South Bronx – when he was in New York last September. Scheduled in the wake of Hurricanes Katrina and Rita, the visit exposed the Venezuelan president to the bleak reality of urban poverty in the US. It is thus during this visit that Chavez first expressed an interest in assisting low-income Americans endure the harsh winter with subsidized heating oil. Serrano essentially took President Chavez up on his offer, and the rest, as the saying goes, is history.
Indeed, White-McGleese is excited to be participating in what she perceives to be a historical moment. "I knew the impact this could have," she remarks, eagerly. For White-McGleese, the very fact of another country offering aid to the world's greatest superpower is itself significant, if not unprecedented. "America has always been the rescuer," she explains, thoughtfully. "We have the white knight, the trusty steed running to the rescue of all these nations. And here we are, at a time when we're very vulnerable, and we have another country coming to help us. I think that's beautiful."
Ambassador Alvarez confirms the Venezuelan interpretation of this initiative. "If we are all Americans, we have to help each other," he says bluntly, in a private interview prior to his public statement. "There is a growing sense in the world that we have to do something to fight poverty and exclusion – not only governments, but companies and communities," he notes, expressing one of the main tenets of Chavista philosophy. When asked if he will be speaking at the podium, Alvarez explains unflinchingly, "Yes, but we're here primarily to see what the people have to say."
Alvarez did, in fact, keep his public comments brief, emphasizing the "sense of friendship" that the program has effectively cultivated between the Venezuelan and American people. "This has been a real peoples to peoples program," he said, triumphantly. He then invited beneficiaries to share their impressions of the program.
Many beneficiaries took the opportunity to offer thanks to Ambassador Alvarez, the people of Venezuela, and President Chavez himself. "Many people don't realize how hard it is to ask for help," said Louray Barton, a single mother from Boston. With tears in her eyes, Barton continued, "they don't understand the shame you feel when your children are saying 'Mommy, I'm cold,' but you can't take care of them." Moved as she was by the program, she expressed a desire to travel to Venezuela to be able to thank President Chavez personally.
Dante Anderson, a surprisingly eloquent ten year old from South Philadelphia, stood up and exclaimed, "there is [sic] a lot of people dying of freeze." He continued in a defiant tone, "with Citgo, we can make a difference." An only child to his single mother, the young Anderson received a standing ovation.
Asked what she thinks about critics who question Chavez's motives, White-McGleese pauses before she responds. "You can find cynicism in anything – people can look at a rose and say that it stinks," she says finally. "But when you're in a home and there's no heat, and your kids are cold, you could care less about what Chavez thinks of Bush, what Bush thinks of Chavez, especially when your baby is crying because he or she is cold." As a beneficiary, all she feels is sincere gratitude towards the Venezuelan government. "There's a mentality that, you know, nobody cares about 'the hood,'" she explains. "You're used to people not wanting to help you. So I think the fact that someone wants to help and do this means a lot."
Of course, reactions like those of White-McGleese are precisely those which make Chavez's critics wary. They have argued that through Citgo, Chavez is merely trying to score points with Americans as part of this broader Bush-Chavez rivalry. Serrano responded to these accusations in his opening remarks. "If this is scoring points with the people of the South Bronx, then I invite every major American corporation to come and score points with the people of the South Bronx," he said, without hesitation. The invitation generated thunderous applause.
While the US government may officially choose to reject the significance of this program, there was no denying on April 8th that Venezuelan oil is making its way directly into the hearts of at least some American communities in the northeast. Chavez's motivations notwithstanding, he did ultimately deliver on his promise and, as a result, may have even converted some Americans to his Chavista ideas; alternatively, he may have simply generated some goodwill between US and Venezuelan 'Americans.' Either way, Serrano's closing statement said it all. He raised two small flags – one Venezuelan and the other American – and stated decisively, "Venezuela is in the house, Venezuela is in the Bronx."