President Chavez's Speech to the 6th World Social Forum – Americas
I continue encouraging the leaders of all the movements represented here, I continue encouraging them to agree to a united work plan, a united, universal plan of action, to impel these battles in Latin America, the Caribbean, Asia, Africa, I believe it is vital for the future of the world.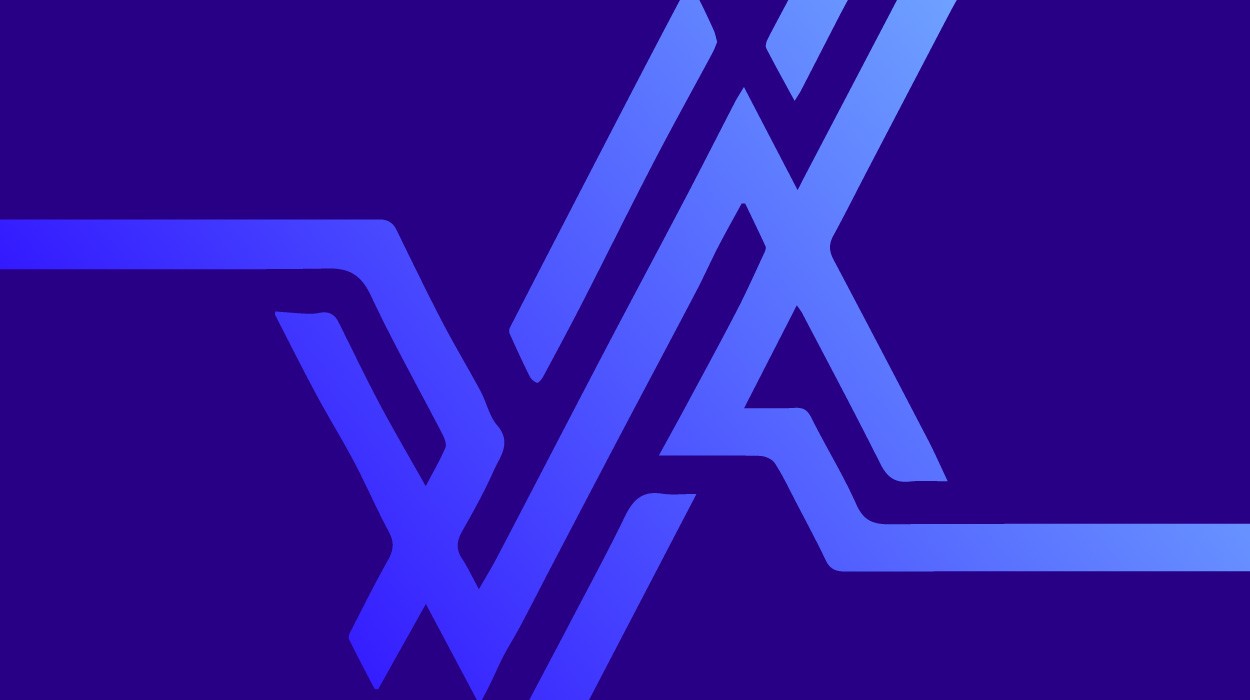 Hugo Rafael Chávez Frías, Constitutional President Of The Bolivarian Republic Of Venezuela
Forum for the People's Anti-Imperialist Struggle, VI World Social Forum
Poliedro, Caracas, Friday, January 27, 2006
President of the Republic of Venezuela, Hugo Chávez: Every time that I come to a very special event like this one, special because, first of all, these are events are overflowing with passion; I always come with the desire, the intention and commitment to reflect on issues and ideas. And there lies the perpetual dilemma— passion vs. reason— but both are necessary. I never know where to begin speaking in events as beautiful as this; I always cover the ideas that flow from the grand emotion, like that which I feel tonight in this gathering of the World Social Forum and in this anti imperialist event. I will begin.
Good evening to all. I greet and welcome you…
Audience: Applause
President Chávez: Is that the Frente Miranda? Good, I want to greet everyone of you collectively and individually and welcome our illustrious guests that came from the four cardinal points of the world to this Caracas, to this Venezuela, to this South America.
Welcome! Welcome to this homeland and consider it your own, sisters and brothers of the world.
Audience: Applause
President Chávez: I want to greet the social organizations that are visiting us, that have a presence in this Forum: La Agencia Latinoamericana de Información; Articulación Feminista Marco Sur; Alianza Social Continental; Asamblea de los Pueblos del Caribe, APAC; Comité para la Anulación de la Deuda del Tercer Mundo; Confederación Internacional de Organizaciones Sindicales Libres; Consejo Latinoamericano de Ciencias Sociales; Congreso Laboral Canadiense; Confederación Mundial del Trabajo; Coalición Internacional para el Hábitat; Convergencia de los Movimientos de los Pueblos de las Américas; Consejo Nacional Indígena del Ecuador; Congreso Nacional Indígena de México; Consejo Mundial de Iglesias; Coordinación del Foro el Otro Davos; Coordinadora de Centrales Sindicales del Cono Sur; Encuentros Hemisféricos contra el ALCA; Frente Continental de Organizaciones Comunitarias; Federación Mundial de Juventudes Democráticas; Federación Democrática Internacional de las Mujeres; Green Peace; Consejo Internacional de Educación de Adultos; Red Global de Organizaciones Comerciales Justas; Foro Internacional en Globalización; Instituto Pablo Freire; Instituto Brasileño de Análisis Socioeconómico; Servicio de Prensa Internacional; Jubileo Sur; Movimiento de los Trabajadores Sin Tierra; Centro Norte Sur; Organización Continental de Estudiantes Latinoamericanos y Caribeños; Organización Regional Interamericana de Trabajadores; Osfami Internacional; Plataforma Interamericana de Derechos Humanos; Democracia y Desarrollo; Red Latinoamericana de Mujeres Transformando la Economía; Agricultores, Campesinos, Sociedades y Mundialización; Red Latinoamericana y Caribeña de Mujeres Negras; Red Transformadora; Redes de Socioeconomía Solidaria; Observatorio Social; Instituto Transnacional Red del Tercer Mundo; Foro Mundial de Redes de la Sociedad Civil; Unión Internacional de Estudiantes; Vía Campesina; Asociación Mundial de Radios Comunitarias; Marcha Mundial de Mujeres; Comunicación Alternativa; Asamblea de los Pueblos del Caribe; Asociación Latinoamericana de Educación Radiofónica; Intérpretes y Traductores Voluntarios; Campaña Continental Contra el ALCA y contra el TLC; Cáritas; Central Unitaria de Trabajadores del Brasil, CUT; Coalición Internacional para el Hábitat; Cooperación Internacional para el Desarrollo y la Solidaridad; Comité de Defensa de la Humanidad; Conferencia Nacional sobre Desarrollo Social; Congreso Permanente de Unidad Sindical de los Trabajadores de América Latina; Consejo de Educación de Adultos de América Latina; Consejo Internacional de Educación de Adultos; Diálogo Sur-Sur; Federación Democrática Internacional de Mujeres; Federación Internacional de Derechos Humanos; Federación Mundial de Juventudes Democráticas; Foro Mundial de las Alternativas; Foro Social Caribeño; Frente Continental de Organizaciones Comunitarias; Fundación de Acción, Estudios y Participación Social; Global Exchange; Grito de los Excluidos y las Excluidas; Coalición Internacional del Hábitat; Movimiento por la Paz, la Soberanía y la Solidaridad entre los Pueblos; Observatorio Euro Latinoamericano sobre el Desarrollo Democrático y Social; Organización Continental Latinoamericana y Caribeña de Estudiantes; Organización Regional Interamericana de Trabajadores; Red por la Democratización Global; Toronto Social Forum; Red Latinoamericana Mujeres Transformando la Economía; Educación Popular entre Mujeres; Red de Mujeres Afrolatinoamericanas y Afrocaribeñas.
And many other social organizations that fight for a different world, a better world, a peaceful and just world, which is not only possible, but is necessary, a world that we are obligated to build. Right Now! Now! Not tomorrow, we will not leave for tomorrow what we can do well today.
I want to specifically greet many friends, comrades, and companeros who are here. Abel Prieto, Cuban Minister of Culture, is with us; Kamil Chambers, Haitian activist, is representing the heroic people of Haiti; Walden Bello of the Philippines; Samir Amin; long time friends and activists who are examples to us all: Ignacio Ramonet, Ricardo Alarcon, Blanca Chancoso, Juan Ferrer, Richard Gott, Cindy Sheehan— for you a kiss, valiant woman and heroic mother; Beverly King, Aleida Guevara, friend and compañera; Marcelo Barros, Bernard Cassen, and many others—To you all I extend a greeting, an embrace and all my affection.
Welcome, then, to this event that will no doubt mark history. And welcome to Caracas. Caracas, like all cities of our America and the world, has its history, right? Its history. Caracas has been the scene in recent centuries of often resounding and horrifying events of various magnitude that have helped to mark the people's struggles for liberation.
Caracas! Here Simón Bolívar was born and here remain the ashes of the Father Liberator, that great man of our America, who one day realized that, like Christ, he would not in his lifetime be able to see or hear, or feel the concretion of the dream, of the utopia. Bolívar said, among so many notable phrases demonstrating his love, his sacrifice and his anguish, he said: "The grand day of South America still has not arrived…" Bolívar said this shortly before his death in 1830.
Here in Caracas Francisco de Miranda was born, universal Venezuelan, infinite Caraqueño. Francisco de Miranda.
Audience: Applause
President Chávez: Francisco de Miranda is an unparalleled individual. Miranda went to battle, sword in hand, in the three great revolutions of his time. First he fought in the U.S. War of Independence fighting together with the people of the United States, alongside Washington, Madison etc., and there he was in all glory in Pensacola, Florida and the Bahamas.
In a few years he appeared over in Moscow, as a Russian Colonel, and there in the court of Grand Catalina.
A few years later he appeared on horseback, sword in hand, commander of the northern army of the French Revolution, crying out: "Liberty, equality, fraternity!"
Napoleon Bonaparte said of Miranda: "He is a Quixote without the madness," Marshal of Revolutionary France.
And later, exactly 200 years ago, already nearly 60 years old, already with white hair, Miranda came crossing the seas and waters of the Caribbean, with three boats, a tricolor flag, and a project: the liberation of Latin America, South America, and the Caribbean; and their integration into a singular grand southern republic.
On February 2, 1806 Miranda left New York with the expedition that was the precursor to the Independence Revolution of not only Venezuela but also South America. It was Miranda who invented the name Colombia and Miranda who called for the union of South America.
Audience: Applause
President Chávez: In addition, inspired by the profound roots of South America, by the "Incanato", taking inspiration- I repeat- from the great Inca civilization that once existed here and that is now rising once again, from the shores of Lake Titicaca, from Tiwanaku, Cuzco. We saw them over there recently, the Incas rising once again, along with the Aymara, Quechua, Aztecs, Caribs, and Mayas: fulfilling the prophesy of Tupac Katari who was murdered by the Spanish empire. Tupac Katari he said: "Today I will die, but some day I will return by the millions," Tupac Katari has returned and has become millions, Tupac Amaru has returned and has become millions.
Audience: Applause
President Chávez: It seems like it was an extraordinarily positive idea to hold part of The World Social Forum, in its VI edition, Mali, — I regret that I couldn't attend this last week. Samir Amin and Bernard Cassen told me it was a total success. They were there, in Africa.
Viva Africa!
Audience: Viva!
President Chávez: We carry Africa inside us, Africa is part of us, Latin Caribbean America cannot be understood without Africa and the sacrifice of Africa and the grandeur of Africa, brother continent, brother people.
The Forum now here in Caracas will again be held in Pakistan in coming months as it had to be postponed due to the terrible earthquake and the tragedy Pakistani people have experienced. Asia, Africa, Latin America.
Here we are again, once again, a new offensive has been unleashed by the peoples of Latin America, the Caribbean, Africa and Asia, against global imperialism, call it whatever they will.
Audience: Applause
President Chávez: It seems to me that what the WSF organizers, and all the movements making up the forum and promoting it are doing, and will continue doing, is absolutely necessary. I am completely sure they will continue. I said this at some meeting last year in Asia, I don't know where, in some meetings with some compañeros; and here in Latin America I have said it too:
Think of how the liberation processes in recent centuries have been attempted, I mean, they were launched in a staggered manner, at different times and in different places, they could not work together, they were isolated from one another, they could not communicate or connect with each other.
Two hundred years ago in these lands of America, a popular offensive was launched and it attempted to forge the path to what Simón Bolívar called "the equilibrium of the universe."
Simón Bolívar was a great visionary, as Francisco Pibidal says, a precursor of anti-imperialism, because even as early as 1826, Bolívar sensed the threat of North America against us and sent up an alert, and tried to convince his compañeros to form a Southern union, a great political body in South America and in the Caribbean, we recall that Bolívar–and it is written- was even planning for the independence of Cuba, Puerto Rico, Dominican Republic and Haiti, because he said that Gran Colombia could not be complete or have meaning without the Caribbean.
Audience: Applause
President Chávez: So, 200 years ago, those peoples, the grandparents of our grandparents understood, and took some important steps. They defeated the Spanish empire that had been here for 300 years, but Bolívar warned in that prophetic phrase, that says it all: "The United States of America appears to be destined by providence to plague America with misery in the name of liberty…"
In another letter he said: "There is a very large and powerful nation, very hostile and capable of anything…" that was in 1825 or 1826. Bolívar was ahead of his time.
Now, in the beginning of the 19th century, strong liberating currents were unleashed in Latin America and the Caribbean, and leaders emerged of such magnitude as San Martín, Bolívar, O'Higgins, Abreu and Lima, Manuela Sáenz, Juana Ramírez, Josefa Camejo, José Gervasio Artigas. Now, obviously those movements in South America, in the Caribbean, had no relation or connection to any movement in Africa, much less in Asia, they were separate worlds, that was the other side of the world, the movements here failed, and today in Latin America and the Caribbean, we are living the consequences of that failure. Bolívar summed it up saying: "We have sewn the sea. Jesus Christ, Don Quixote and me: the three great fools of history…"
Then a century passed, and certainly there were struggles in Latin America during the 20th century from early on. Anti imperialist movements, Pancho Villa and Emiliano Zapata, two true symbols of "Latin Americanism", of the unredeemed force of those who resist empires, launched revolutionary movements, here, for example. Juan Carlos Prestes must also be remembered, the horseman of hope…
Audience: Applause
President Chávez: and Sandino.
Audience: Applause
President Chávez: Farabundo Martí.
Audience: Applause
President Chávez: Of course, I am going to ask you all, just like the Barros brothers requested, to stand and lift your voices for a minute of shouts and "vivas" for Schafik Handal. Viva Schafik Handal!
Audience: Viva! [Cheering and ovation]
President Chávez: Viva Farabundo Martí!
Audience: Viva!
President Chávez: Viva Schafik! Brother! You are with us in this battle!
Audience: Cheering y Applause
President Chávez: Salvadorian brother take your blue sombrero/
I sing to you of the green that is the color of your cornfields/
Not the green of the berets of the tropical murderers/
Those who went to Vietnam to burn the rice paddies/
And who want to walk through these towns as if they were their stockyards.
Come on! Salvadoran!
Come on! there are no small birds!
Come on! that, once airborne!
Come on! cease to fly!
Viva Schafik!
Audience: Viva! Applause
President Chávez: You know something? I met Schafik for the first time in San Salvador. We went just after being released from jail, and a strange thing happened; well, in truth it was not strange, but it seemed strange, the leftists of Latin America looked on us with trepidation, they kicked us out of the assembly. They had their reasons: "A colonel who led a military coup. A caudillo." And think of media campaign against us, which was launched the very same day: Tuesday February 4, 1992. That media campaign still has not ended, and will not end, but as we have thus far defeated the campaigns of the national and international oligarch and imperialism, we will continue to defeat it.
Well, but Schafik rose above all that and invited me to a Forum, which that year was in San Salvador, the Sao Paulo Forum. There we were, and I remember that by majority decision by the Forum organizers, I was not allowed to address the Assembly. I told them: That's fine; I didn't come here to talk to the assembly. I came to see what this is all about, to learn, to learn out about movements, political parties, and leaders, to listen to speeches, to take good notes, to learn to integrate myself. We have gone through a long process here forming a national, Bolivarian, Revolutionary movement within the national army. It took exactly 17 years. It took us 17 years to form this Bolivarian Movement in the bosom of the Armed Forces that later emerged to unite with the Venezuelan people, already in rebellion February 4, 1992.
Later Schafik had the delicacy, the firmness, the courage, the spirit to approach me, we had not met personally, and he invited me to the table the he had coordinated, and offered excuses for the debate that resulted from my surprise appearance in the Assembly.
And later we were together all day, at the table, and later to present conclusions, and that night we talked again, and since then we have been great friends and I learned to love, respect and admire that great compañero, that great compañero.
Audience: Applause
President Chávez: And years later, Schafik was always either here or Schafik on the telephone, always in solidarity: during the coup he came here and told me: "Chávez, if you lack a soldier I am here, give me a rifle if you are lacking…"
Audience: Applause
President Chávez: And later I saw him in La Paz, he was happy, like all of us, looking at the Indian, at Evo, Tupac Katari who has arrived, multiplied a million times.
Audience: Applause
President Chávez: We were happy, overjoyed, I was on the balcony with Evo watching the military parade, and in the Audience, I saw him, unmistakably, and I said: Evo, there is Schafik! and we sent for him; and he came up on the balcony and I hugged him. He was fine. Then we saw Tomas Borges, and I said, tell him to come up too and they both came up to the balcony. The balcony was tiny, but they came up one by one. Nohelí Pocaterra, Nohelí is over there, I called her to come up too, and Nohelí Pocaterra came up. Happy, Happy; and I said to Schafik—because more than once I have run into him and invited him to come along with me; just like Cuban Foreign Minister Felipe Pérez Roque who has a permanent seat on my airplane, wherever I find him, I pick him up.
Audience: Applause
President Chávez: Well, I said look Schafik lets go to the Forum together, and he told me that he would go to El Salvador first.
I am never going to forget because he said to me: "No Hugo…" well, first he said yes, that he would come with me directly to Caracas, and Tomas Borges too, they had planned to come to the Forum, and I said, well let's go.
In the end, due to time factors, I had to stay there the next day to sign with Evo a group of cooperation agreements to help Bolivia, to assist Bolivia, the Bolivian people, our brothers of Bolivia and our brother Evo.
Audience: Applause
President Chávez: One of the conventions that we already signed and we are poised to begin fulfilling now, has to do with all the fuel that Bolivia is importing. This is one of the realities of our colonial economies: Bolivia, which has so much energy, has to import fuel; just like Ecuador, Blanca. Ecuador exports crude petroleum and imports fuel. See, Colonialism!
So, I insist that what has been reinitiated in Latin America is the same process that Bolívar, San Martín, O'Higgins, and Artigas left pending: Independence…
Audience: Applause
President Chávez: Full independence.
So, with Evo we signed, among others this conventions: we are going to supply all the fuel that they need, that they import, and they are not going to pay us with currency, because they don't have any, Bolivia has been robbed for centuries. So they are going to pay the equivalent, in what? In soy.
Audience: Applause
President Chávez: In chicken, beef, and all they produce there. This was one of the conventions we signed. The other was the Literacy Plan that we will carry out with Cuba, Cuba and Venezuela with Bolivia, a Literacy Plan…
Audience: Applause
President Chávez: And we have offered, between Fidel and me, that is, between Cuba and Venezuela, 5,000 grants from Cuba and 5,000 from here; 10,000 grants for Bolivian youth to study in universities and technical schools…
Audience: Applause
President Chávez: So, that is why I had to stay. After they invited me to the San Andrés University, there in La Paz, Schafik told me," No, Chávez, Its better if I go to El Salvador, take care of a few things there, meet up with some compañeros who are going to come with me, and we'll see you in Caracas, in the anti-imperialist act." Well, here is Schafik, he is with us at the anti-imperialist act. Viva Schafik!
Audience: Viva!
President Chávez: Ok, I was talking then about time and space, since these are two vital variables that must be considered when planning or activating any strategy: time and space.
In the 20th century, I said, certainly there were revolutionary movements, right from the start. The last men on horseback rode with Pancho Villa, Emiliano Zapata, Pedro Perez Delgado, Juan Carlos Prestes — it was the last charge of the cavalry.
And then the revolutionary movements of the 60's swept the continent, from North America to the Southern Cone. Symbolic heroes of those times, Ernesto Guevara, "Che" Guevara, who today also lives on with us, and Fidel Castro…
Audience: Applause
President Chávez: And Schafik Handal and how many others over the length and breadth of the continent, here in Venezuela, Colombia, South America, Central America.
But in the 60's, the independence movements were unleashed with force, revolutionary movements in Africa, and Asia, that had a very strong impact on the whole world. Just like in the 19th century, when Simón Bolívar and his most progressive and loyal compañeros convoked and made possible the Congress of Panama, which was an ephemeral window or door that opened toward integration, unity and liberation.
Likewise in the 20th century a window or door opened even farther in Asia and in Africa, 50 years ago, when leaders met for the Bandung Summit, in Indonesia. Leaders of the world wide, universal workshop put forth that project: Nehru, Nasser, Sukarno— and they promoted it from positions of power.
Take note— from positions of power, of government—just like Bolívar tried to do here in these latitudes during the 19th century. From positions of government they called for unity, but they could do no more, neither could they in the 20th century.
They scattered, pathways opened, and the people fell back into despair, many movements lowered their flags, others took the road of sacrifice, others remained firm like an invincible rock in the middle of the sea with a flag raised high, like the Cuban people and Fidel Castro –their leader-and his leadership and his people.
Audience: Applause
President Chávez: But we must keep in mind how they isolate Cuba, and how all the governments of this continent, some more than others, turned their backs on Cuba, fearing the empire.
Now here comes the 21st century, or I should say the 21st century has arrived. I propose that we draw strength from the centuries, that we draw on talent, that we draw on the love deep within us— love, like you made us feel today with your invocation, brother.
There is a phrase that I have head heard Fidel Castro use several times: "strategic talent," the perfect strategy that is missing, the perfect strategy. We must draw all this and much more from the depths of our souls, our very fibers, our muscles, nerves, minds, and spirits so that in this 21st century we can unite the movements the people of Latin America, the Caribbean, North America, Asia and Africa especially into one struggle. Then we will change the course of history in this 21st century, we will change the course of history.
Audience: Applause
President Chávez: I believe it is possible, and everyday I am more convinced of it. The year 2005 has ended, many things happened in 2005, but it is over. And just think, here in Latin America on November 4th and 5th, Mr. Danger, the very one, in person, went to Mar del Plata: he had a celebration planned, pressuring, blackmailing, and using all the dirty war tactics typical of this empire… and especially this empire, this empire that we face is the most perverse, murderous, genocidal, and immoral that this planet has known in 100 centuries. There has never been a more perverse empire than this one, and cynical, this is a cynical empire!
Audience: Applause
President Chávez: Because the Roman Empire admitted to being an empire, but Mr. Danger talks of democracy, he talks of human rights; the Roman Empire didn't talk about human rights, it was an empire; and the empire of Alexander the Great had nothing to do with human rights, it was an empire.
Ah, but no! this one, this one talks of human rights, and now we have just been informed that they want to include Venezuela on their annual list of countries that support terrorism
Audience: Booing
President Chávez: Mister Danger talks about Human Rights while imprisoning our five Cuban compatriot heroes, violating all the laws and principals of law. Mister Danger talks of human rights while in Guantánamo people are tortured and people disappear in secret CIA jails in Europe and around the world.
Look at how the cynical government says that it fights against terrorism while protecting two of the worst terrorists in the history of the world, Posada Carriles and Orlando Bosh (who has been protected for a long time), both were police chiefs here. Here they murdered, tortured, kidnapped— and there, they are protected…
Audience: Booing
President Chávez: And throughout the world… We just discovered a case, another case of espionage here. But we say to the empire of Mr. Danger, that with all their maneuvers, with all the power they have, and money and technology, etc., they are not going to beat us, they are not going to beat us…
Audience: Applause
President Chávez: I warn the government of the U.S. that the next time that we detect U.S. military or civil personnel, especial U.S. military personnel trying to obtain information from our Armed Forces, we are going to throw them in jail…
Audience: Applause
President Chávez: Now, listen, I mentioned the year 2005, so that we can see how and where we are positioned, those of us who strongly state that, yes, it is possible to change the world, and to illustrate that every day there are more reasons to be optimistic and to work with more determination for the promotion of social movements, the articulation of social movements, to retake the position of a great international anti-imperialist front to do battle throughout the world, the battle must global…
Audience: Applause
President Chávez: We have to link up all our causes, unity, unity, unity, movements united respecting diversity, respecting the autonomy, no one is planning to impose anything on anyone, only coordination, unity, because if we don't work together we will never triumph not even if we fight for 500 years, only united can we do it, uniting our moral and intellectual forces, our ideas, our diversity, out physical strength, our social movements, our political movements, our local governments.
A World Forum of Local Powers was held here, as a part of the overall Forum: mayors of half the world, governors, national governments, respecting the differences of each country and of each government.
And I remember last year, in the Gigantinho, I told my compañeros and brothers of Brazil, I talked to them about Lula and told them that he is a great man and that they have to work with Lula and support Lula. Everything is a process, we go step at a time. Likewise they have to support Evo and all the warriors…
Audience: Applause
President Chávez: That is, nobody can ask me to do the same as Fidel does, the circumstances are different; like Lula cannot be asked to do the same as Chávez; or Evo cannot be asked to do the same as Lula; or Kirchner cannot be asked to do the same as Fidel or Chávez, each has their own circumstances, but we walk the same path, in the same direction and that's what is important…
Audience: Applause
President Chávez: That is what we have to recognize; we move along the same path.
Look, the empire is very intelligent, the empire knows what it is doing, well, it doesn't always know what it is doing, but in this case it does. Take note, intellectuals of diverse origin and the media, have spent two years promoting the divisive idea that although the left is gaining ground in Latin America, several lefts exist: Fidel and Chávez are the crazies— and now they include Evo too; and others, like Lula, Lagos, Tabaré and Kirchner are "statesmen"; but Chávez and Fidel are crazy, the "crazy left." Fine, call us what they will, but we are going to give the right the greatest defeat ever on this continent, which will be remembered for 500,000 years.
Audience: Applause
President Chávez: "Well, what I was telling you was that at the end of 2005 Mr. Danger went to Mar del Plata with everything sewn up, or so he thought, everything had been coldly calculated, thought Mr. Danger, but it all fell apart because despite all the pressure they exerted, as I told the Social Summit in Mar del Plata and I told the media, that whoever wants to know where the Free Trade Area of the Americas is, go and find it in Mar del Plata. That's where it's buried!
Audience: Ovation
President Chávez: "Whoever wants to see it, go and look for it there. Take a shovel, a digger, whatever…"
So, look how much we have advanced. I remember that in the Canada Summit in Québec, Venezuela was alone against the FTAA; because Cuba, Cuba was excluded from these meetings, very "democratic", right? [laughs] Very democratically they excluded Cuba. Which is a point of reflection that I always mention to the Presidents and people of Latin America. The day will come. I am sure the day will come when the governments of Latin America have reached such a level of unity that we will not accept imposition such as this.
Because the exclusion of Cuba is simply an imposition by the empire, that's all.
But I remember a comment made to me by Khadafi once, there in Trípoli. A meeting in Europe had been called and the countries of Africa were invited, but someone there in Europe complained about the inclusion of Mugabe, the president of Zimbabwe. So a group of African heads of state stood up and said: "If Mugabe is not going, neither are we. If Mugabe is not going, there is no meeting."
Audience: Ovation
President Chávez: I believe that day will come, Alarcón, in honor of the unity of our peoples and the greatness of the Cuban people, I believe the day will come–we are heading towards it— in which there will be a much higher level of conscience, of unity, to defend our dignity as a collective, as a people, because were are all one community, the people of Latin American, the people of the Caribbean.
Now, in addition to the defeat of ALCA, there in Mar del Plata where we presented a united front, they could not, despite seven hours of debate, of face to face battle, they could not bring to their knees five presidents: Kirchner, Lula, Tabaré, Nicanor Duarte and this servant: Mercosur plus Venezuela, we aligned ourselves and said no to the attempt to impose into the document the obligation to again begin discussing what is inconsiderable, what is impossible: the FTAA! The imperialist and colonialist proposal of the U.S. government.
Instead, we are firmly moving forward toward integration, toward a new level of integration in Latin America and the Caribbean. The ALBA (Bolivarian Alternative for the Americas) is already a reality: Cuba and Venezuela. Between Cuba and Venezuela we have succeeded in consolidating a mechanism of integration, the Bolivarian Alternative for the Americas: ALBA!
Audience: Applause
President Chávez: I have to be in Havana in a few hours. Probably before you all return, Alarcón, Abel. In a few hours I have to be in Havana to continue giving form and strength to the integration and to the "Axis of Evil", like some call us.
Some in South America have called us the "Chakal Group" (Chávez-Kirchner-Lula) "Cha-K-L". "Chakal Group".
We are taking many steps toward integration, true integration, not just one of words. One of these steps is a gas pipeline, a mega gas pipeline to supply the development of South America, to support the energy needs of the South American countries, a gas pipeline nearly 8 thousand kilometers long, from the Caribbean coast of Venezuela to Río de La Plata, to supply Venezuelan gas to the South, to all of South America, because Venezuela has one of the largest gas reserves in the world, and Venezuela has the largest petroleum reserve of any country in the world, that is the fundamental reason for the desperation of Mister Danger.
They want our oil and our gas, they've had it for 100 years, now we have recovered it and this oil is for the development of our people and of the poorest countries of the continent. Venezuela will never again be a colony of the United States of America — never again…
Audience: Applause
President Chávez: Ok, I want to insist, I wand to insist, Abel, Ignacio, Blanca, Juana, Cindy, Aleida, Marcelo, Bernard Cassen and everyone of you, I want to insist that there are reasons that we are optimistic, there are reasons, things are happening that five years ago could not have happened, including a movement on the rise within the U.S. that every day gains strength, conscience and unity.
Audience: Applause
President Chávez: Remember Cindy, who began alone in a tent there in Texas. In front of the ranch of Mister Danger she pitched her tent, a tent of hope, of morality.
Audience: Applause
President Chávez: How do you say esperanza in English? Hope. Is that right? Hope, hope. Mrs. Hope. How do you say señora in English?… I love you too, Cindy!
Just a few hours ago I was watching some statements by… you know who? Harry Belafonte. Harry Belafonte, who visited us a few weeks ago and Belafonte…, spent a few days here along with Danny Glover of the TransAfrica Forum, and they saw and felt what is going on here. Belafonte said it on Aló President, and later upon his departure, he reconfirmed it to me. He said: "President, another time is coming, I am going to dedicate what is left of my life to this new movement."
Audience: Applause
President Chávez: And I hope that Harry Belafonte has many years remaining. Well, I have seen now an interview he gave to CNN in which they had asked him why he said a great truth here. He said that the worst terrorist in the world is named Mr. Bush. It's true, he is the worst terrorist in the word. Now they are proving it.
I think that finally distinct movements are rising in the U.S. We have to remember the tragedy of Katrina and the national movement of indignation that emerged upon seeing millions of citizens abandoned by their government, left to their own luck, especially the poor, the black, the Latinos. Well, everyone.
Audience: Booing
President Chávez: Viva the people of the U.S.!
Audience: Viva!
President Chávez: We count on you, compañeros, we count on you.
Audience: Applause
President Chávez: This must be clear, Carlos Marx said it, I read it recently in a book by our friend the Hungarian philosopher István Mészáros, we must save the world, the people can save this world, but essential to this formula to save the world are the people of the U.S., the conscience of the U.S. people, the resurrection of the U.S. people.
Audience: Applause
President Chávez: United with the people of the Caribbean, the people of Latin America, the people of Asia, Africa and Europe.
Audience: Applause
President Chávez: Ok, so, there are many reasons to be optimistic now, entering 2006, entering the 21st century, and in this splendid scenario that has filled Caracas with magic, with indescribable beauty, with the fervent passion of youth and of distinct and diverse tendencies of our world.
I think that the importance of this Forum is growing. Because the Social Forum is the result of the battles in Seattle, in Cancún, the battles against the World Trade Organizations, against the FTAA, against neoliberal globalization. There the Forum was born, of the fever of these battles.
It would be painful if in this moment, six years later, five years after, we tallied the score and found that we are on the defensive or we are in retreat. No, the global tally of these last five years, including the latest triumph of the Bolivian people, and that which is occurring in Africa, and including this forum and its extreme success, we must come to the conclusion— we, who fight for a different and better world, we who have lifted the flags of revolution, we are on the offensive. Those who defend injustice and inequality, they are in retreat.
Audience: Ovation
President Chávez: It is our turn, it is our turn to design a formula of unity, of offense, of victory. It will be a long road but, I repeat, there are sufficient elements with which to devise, with strategic talent, the perfect strategy for the coming years, the union of our people, of all the tendencies of indigenous, workers, campesinos, intellectuals, professionals, women, students, all the ecological tendencies, all those who fight for real human rights, those who fight for justice, equality, dignity. All of us must unite; join together in a victorious offensive against the empire.
Here in Venezuela, you all know, we are carrying forth a unique experience. A unique experience that has modestly contributed to the cause of all the transforming social movements, heading toward this new world, distinct, possible, and necessary: the Bolivarian Revolution.
This afternoon we held a graduation ceremony for a group of compatriots. Just think, through the pilot project of Mission Robinson II we handed out sixth grade, primary education diplomas to a group of Venezuelans who just two years ago couldn't read or write, and in two and a half years— thanks to the aid of the Cuban Revolution, to their experience, to their people, to their methods, –these people learned to read and write and afterward began primary education which they completed in two years, and now they are beginning secondary school. And like one of them, who has five children, said today: "Well, I could not finish primary education before, my children already are in high school. Now I just finished primary study, if my kids are not careful, I will graduate before they do."
Audience: Applause
President Chávez: I tell this story to share just one of the innumerable personal experiences resulting from the Bolivarian Revolution's advancements in education, in health, in the fight against misery, against poverty, in the transformation of the economic model of the 20th Century, in the promotion of a new society of equals, where no one is excluded, in the promotion of a new political model: revolutionary democracy, participatory and protagonistic democracy, where the people are the essence and the fundamental actor in the political battle, instead of an elite that represents the "people," representative democracy always ends up being democracy of the elites and therefore a false democracy. The only democracy that we believe in is the people's democracy, participatory and protagonistic, charged by popular force, by popular will…
Audience: Applause
President Chávez: For this, in these years we have had to resist distinct aggressions of the empire, because imperialism first begins extending its hand, the "honey moon": imperialism, the criolla oligarchy linked to the empire starts out, I repeat, offering its hand, – That's what happened to me- one day I was at the White House, I was in several meetings In the International Monetary Fund, the World Bank, the WTO; the first year of my mandate: splendid dinners, the empire courting me.
Later, when they realized that this servant, servant of all of you, did not go there to sell out nor to betray the heroic people of Venezuela, nor to add myself to the long list of traitors—then the offensive against us began, the imperialist aggressions that culminated in the coup of April 11, 2002. You all know through documents that have been made public that the coup was part of the plan, the strategy of the U.S., the imperialist strategy, the preventative war: to eliminate any threat—they say, according to their own classifications of what constitutes a threat— before it takes form.
They launched against us the aggression, the coup, the terrorism, as part of a plan to first take control of Venezuela and the petro of Venezuela, and then after having assured Venezuelan oil, go to Iraq, for Iraq's oil— which turned out to be the next year. But, so that we realize, and believe me this doesn't imply any underestimation of the empire, no, the empire is very powerful, but it is not invincible, that empire… just like the FTAA is buried in Mar del Plata… in this century we will burry the U.S. empire. Be sure of it!
Audience: Applause
President Chávez: This century we will bury it. Remember that the empire, with all its power, clashed against reality here, against the people, against the patriotic Armed Forces, the patriotic people, here they will fail and in Iraq also. It is not that they are failing in Iraq, it is that they have already failed in Iraq, they have failed in Iraq. And despite that, blindly, not recognizing defeat, they continue sacrificing hundreds and thousands of U.S. youth, and in addition continue massacring thousands of innocent Iraqi boys, girls, women and men.
From here, from this anti-imperialist Forum, we demand that the U.S. government cease aggression against the people of Iraq.
Audience: Applause
President Chávez: The genocide in Iraq.
Audience: Applause
President Chávez: Withdraw the troops… look, I am going to tell you all something, the days of the Katirna tragedy, finally, after I don't know how many days, Mister Danger sent troops to New Orleans, and I saw on television, like we have seen the faces of U.S. soldiers in the streets of Bagdad or Faluya: looks of fear; that is, a combination of fear with aggression. How different is the face of a U.S. soldier pulling a child out of floodwaters to save her life. That is what the U.S. troops should be dedicated to! To attacking the poverty and misery growing in that country. Every day there are more poor people in the U.S., every day there is more misery in the U.S.— 40 million poor, every day increasing, and not only in the U.S.,
Just think how much they could achieve— which is why I said that in order to save the world we are lacking the participation of the people of the U.S.—Imagine, a government in the U.S…that would declare world peace! Imagine a U.S. government that would recall all its troops and submarines and atomic weapons dispersed around the planet. Imagine it! Imagine the 400 thousand million dollars that they invest every year in military spending used instead for education, healthcare, producing medicines, producing food…
Audience: Applause
President Chávez: If Cuba and Venezuela –with all our limitations– were able in a year and a half to teach 1.5 million people in Venezuela to read and write and declare our country " Illiteracy Free Territory," just imagine what we could do if the governments, starting with the U.S. and the governments of the most powerful countries on earth, joined together in a universal campaign, but a real one, with real resources not with just scraps, and with all the scientific advances and technologies they have to fight against the terrible phenomenon of misery: poverty, illness, hunger.
Now, while we wait for this to happen, which we believe one day will happen, and this will depend especially on the people of the U.S., on the awaking of the giant that must be sleeping in the souls of those people, the awakening of the giant within U.S. territory, to unite with best causes and the best struggles for equality and liberty.
Audience: Applause
President Chávez: Meanwhile we will advance in that direction as much as we can.
I commented about the spirit of being on the offensive that must inundate the world, and how the Bolivarian Revolution has modestly made contributions and is willing to contribute whatever possible towards this, respecting of course the autonomy of the social movements, of the activist tendencies. Last year in Porto Alegre when they told me that the organizers of the Forum had proposed and had decided to come to Caracas this January, immediately offered the service of our government and our people are willing to cooperate with the World Social Forum, respecting in an almost sacred way the autonomy of the social movements that are represented here. But at the same time I dare say, like I did last year in the Gigantinho, and we talked about it later in smaller groups, with Ignacio, with Bernard we talked… Look, the World Social Forum is extremely important to all that I have mentioned, in the worldwide offensive of social, political movements of governments and parliaments, etc., and it would be a tragedy, in my opinion, to allow the World Social Forum to become a simple festival, to become a yearly folkloric encounter…
Audience: Applause
President Chávez: A folkloric, tourist encounter, that would be terrible, because we would just be wasting time and we are not here to waste time. For this I continue encouraging the leaders of all the movements represented here, I continue encouraging them to agree to a united work plan, a united, universal plan of action, to impel these battles in Latin America, the Caribbean, Asia, Africa, I believe it is vital for the future of the world. Look, Karl Marx coined the phrase: "Socialism or death…"
Audience: Applause
President Chávez: Rosa Luxemburg said it too: "Socialism or death…"
Audience: Applause
President Chávez: Fidel Castro said it and continues to say it, but he first said it in the 60's, and you all say it, and Che Guevara said it in the 60's.
That is, for more than a century this phrase has traveled all around the world, they have tried to stamp it out, they have tried to bury the socialist project, but wewould have to reply "those you have killed, enjoy good health." They enjoy good health.
"But what I was going to tell you is that I believe that when Marx coined that phrase, he was very clear about what he was saying, and so was Rosa Luxemburg; but when they said it, I believe that they had the luxury of thinking about in future centuries, like Bolívar also thought about future centuries. Here in Angostura he once said: "Flying through the coming ages, my imagination is fixed on future centuries…" When Fidel began to talk about socialism or death, in the 60's, surely he too was talking about the coming century—that is, the one that has arrived— I think they saw a margin of time for action. But equally, I believe that our margin for action has narrowed, that we haven't much time; I believe that we do not have the luxury to talk about future centuries; I believe – this may sound a little dramatic, but I believe it to be true – that we have reached the century in which the dilemma, a dilemma recognized by scientists and thinkers, will be resolved.
Recently reading Chomsky, I fell into this drama again. Chomsky is a thinker, a philosopher, a philosopher who has profoundly studied the human species, and this biologist, this philosopher, said that perhaps the human species was just an error of nature, he said that a species exits for about 100 thousand years on average, then they tend to disappear; he said that in history there has never been a species similar to the human species that has the vocation of self-extermination, he said that cockroaches and leeches have a sense of self- preservation millions of times more developed than our human species.
Bertrand Russell also said – he's a somber figure but he on our same path -, Russell says that one day, one day world peace will return, that for millions of years there have been worms and butterflies, fish and lizards, and there was peace on the planet until the human species appeared and the peace ended. And Russell said that perhaps one day, when the human species disappears, the peace of the butterflies will return… "It's hard to believe, isn't it? Doesn't one resist believing it? It's Hobbes, Thomas Hobbes, the Leviathan: man's wolf-man. I, as a man, deny it, resist it, I prefer to believe in Christ the Redeemer, in mankind, in the hope of mankind, I prefer to and I cling to, faith, and the humanism of the human species.
But there are sufficient reasons for doubt.
Now I believe that we are in the defining century, I believe that in this century it will be defined or decided whether the human species will survive or if the peace of the butterflies of Bertrand Russell will return, that's what I believe.
My grandmother, my "old" mother, told me that her Indian grandmother used to tell her that the world would end in 2000.
I used to say, "But Grandma, how can the world end? If it is God's world, it cannot end," and she used to say: "I don't believe it will end either, but they say so, it's ancient prophecy."
I repeat compañeros, compañeras; I think that time is short, I think that there is not much space to maneuver in, I think that there will be nothing beyond the 21st century if we do not change the world's course in this 21st century, I think that the phrase of Karl Marx is today more valid and dramatic than ever, there is hardly any time left: socialism or death, but real death— of the entire human species and of life on planet earth, because capitalism is destroying the planet, capitalism is destroying life on earth, capitalism is destroying the ecological equilibrium of the planet. The poles are melting, the seas are heating up, the continents are sinking, forests and jungles are being destroyed, rivers and lakes are drying up; the destructive development of the capitalist model is putting an end to life on earth. I believe it's now or never.
Remember Fidel's expression, a while ago Fidel said in a document: "Tomorrow may be too late." For this reason, I call on the World Social Forum, with all my respect for its autonomy, that I do not dispute nor will I ever dispute; but equally, I know that you all respect our autonomy to say what we think, and I think that from the Forum we must push very hard in the direction, in the formation of a grand worldwide anti-imperialist, alternative movement, that will engage the entire world and that has the capacity to connect, grow, and fight. I also think that we have begun taking steps in this direction. I think that we are moving away from the risk that we talked about in Porto Alegre, of the folklorization of the Forum, of a Forum that discusses and debates, but never arrives at conclusions.
It would seem strange to me, to say the least, if it is decided to be that way, but even if so, so be it, but we are not here to waste time. I insist in that, we are not here to waste time, we are talking about saving life on the planet, we are talking about saving the human species, changing the course of history, changing the world.
From here we have once again raised the banner of socialism to travel the new paths of the 21st century. The construction of a solid, authentically socialist movement on the planet.
Audience: Applause
President Chávez: A new and fresh socialism here in Latin America. I believe that socialism, like Mariátegui said, must have a strong indigenous component,
Indigenous socialism, for example. We are not talking about copying models, I believe that copying models was one of the great errors of the socialist attempts of the 20th century, following the handbook. No, with this autonomy, with this diversity, with this force originating from every community, from our people. It was Galeano who said, I read it just recently, Galeano said:
"There is nothing less alien in these lands than socialism." Because our indigenous, the native people of this continent, lived in socialism, and they live on, they have survived, devastated by development and capitalism, nevertheless they have persevered in many countries, our original people have preserved their socialist roots. And these socialist roots, these socialists seeds that they have conserved in many areas of our America are going to be so useful–Blanca Chancoso, Nohelí Pocaterra.
How useful they are going to be to us to promote the new socialism, our socialism, indo- American; I, a Christian like I am, I also believe that Christ and the authentic Christian tendencies have much to contribute to the socialist project of the 21st century in Latin America.
Audience: Applause
President Chávez: The true and authentic anti-imperialist Christianity. Christ was an anti-imperialist, he fought for the poor, for equality, I believe that our socialism, that which we are designing, inventing, promoting, is very Bolivarian, has much of Simón Rodríguez, utopian socialism; it has a lot of Abreu and Lima, the pernambucano; it has a lot of Mariátegui, much of Che, it has much of Fidel, much of Zapata, much of Pancho Villa, of Zamora; our own socialism that has to continue being invented. But this is the way, we haven't the slightest doubt.
Finally, I congratulate everyone for the tremendous success of the Forum and I am sure that it will end a success on Sunday. A great impact, the Venezuelan people have been touched by it. You know? Above all by means of Cannel 8, Venezolana de Televisión, which is transmitting events here and there; ViveTV, Telesur, much has been transmitted by Telesur to various parts of the world, community media has been transmitting, collecting distinct expressions, our people are receiving men and women of the best causes in the world, showering them with faith, showering them with love, showering them with hope.
Thank you in the name of the Bolivarian people of Venezuela, and I repeat emphatically and passionately, from here at the World Social Forum, Thank you to the Landless Movement and all the movements represented here for the invitation.
Socialism or death!
Homeland…!
Audience: …or death!
President Chávez: We will prevail!
Audience: We will prevail!
President Chávez: A Bolivarian and Revolutionary hug to my sisters and brothers of Venezuela and the world.
Thank you very much.
Translated by Dawn Gable