María Corina Machado and Washington's Indecent Game Against Venezuela
One component of Washington's larghetto attempts to undermine Venezuela's constitutional rule has been the channeling of funds to anti-Chávez cabals being mixed in Venezuela, and then reacting with cultivated outrage when the leaders of such a movement are threatened with prosecution.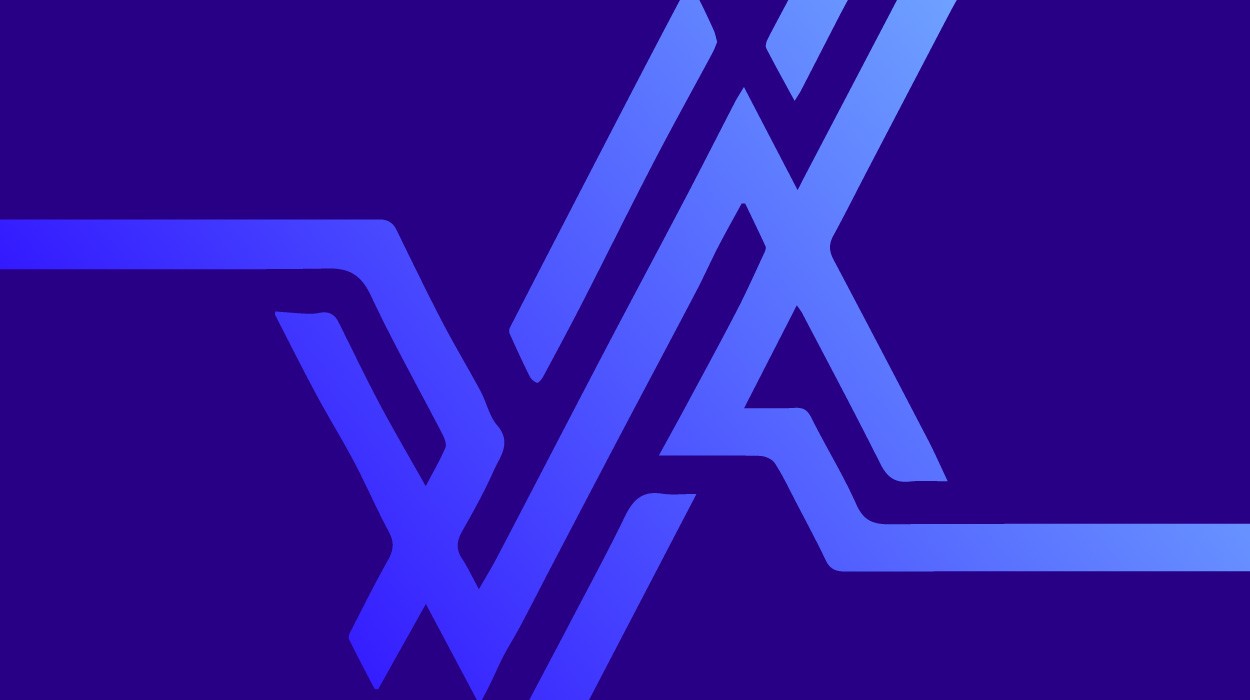 With the State Department's unwarranted recent expulsion of Venezuelan diplomat Jeny Figueredo from her post as second-in-command of that country's Washington's embassy, its conflict with Caracas has reached its most stressful phase yet. Building on a diplomatic tug of war over a widening range of issues, including Washington's efforts to frustrate the Chávez government's desire to purchase upgraded military equipment for its modestly equipped armed forces, the quid-pro-quo expulsion of the Venezuelan official was just one more instance where the Bush administration calculatedly poured salt on the deepening wound affecting the two nations' relations. This step followed Venezuela's public accusation that U.S. naval attaché John Correa was engaged in espionage, which led to his ejection from the country (Venezuela had no reason to invent this claim and Washington, every reason to deny it). The scorched earth diplomacy with which Washington responded, made certain that Washington's strategy was more than just one more hostile sortie against an admittedly abrasive Chávez. Hemispheric public opinion now deserves to be sharply focused on the expulsion issue as an example of using diplomacy to worsen, rather than improve, relations between the two growing antagonists.
Washington's actions lacked all proportionality and broke with diplomatic convention that, under normal circumstances, if one nation is expelling a person on the resident diplomatic list of that country, one should closely match it only with a person of comparable rank and station, as a candidate for retaliation. In this instance, the State Department decided to make its harsh point by choosing to expel the second highest ranking diplomat at the Venezuelan embassy in Washington. These perpetual aggressive negative demarches deserve to be seen as part of the Bush administration's unremitting campaign against Chávez. One component of Washington's larghetto attempts to undermine Venezuela's constitutional rule has been the channeling of funds to anti-Chávez cabals being mixed in Venezuela, and then reacting with cultivated outrage when the leaders of such a movement are threatened with prosecution. No clearer example of this exists than the events surrounding María Corina Machado, the leader of the profoundly anti-Chávez Caracas group, Súmate.
Indignation Misplaced
In one of his earliest initiatives after becoming Assistant Secretary of State for Inter-American Affairs, Thomas Shannon appeared before the House Subcommittee on the Western Hemisphere in November, where he denounced Venezuela's "persecution" of Machado and Alejandro Plaz, leaders of the Súmate electoral organization. The two are currently facing prosecution for "conspiracy against the republican form of the nation," a charge stemming from Súmate's acceptance of a $31,000 National Endowment for Democracy grant. As for Shannon's rhetoric, any hope that Shannon might bring some professionalism and moderation to his job is now rapidly evaporating. The White House's ideological extremism that has done so much damage to U.S.-Latin American relations apparently is scheduled to continue.
While Washington is attempting to portray the Súmate trial as a case of a political vendetta by an authoritarian government against a bona fide democratic leader, the truth is that the established norm in many countries – including in the U.S. – is that locally-based political groups are forbidden from accepting financial contributions from foreign sources for election purposes. Nevertheless, the Bush Administration is enthusiastically toasting the work of Súmate and Sra. Machado's contributions to the group's efforts. The case has become something of a litmus test for the status of Washington's relations with the Chávez government. In order to advance this strategy, the Bush administration brought Machado up to Washington last May where she had a high visibility Oval Office photo-op session with President Bush, and was also given a press conference on Capitol Hill. On each of these occasions the opportunity was taken by the White House to bash the alleged authoritarian tendencies of the Chávez government.
Even taking their implausible story at its word, what Machado and Plaz admit that they have done would have been met with comparably raised legal eyebrows in the U.S., where the Federal Electoral Code expressly prohibits donations to U.S. campaigns from foreign nationals or governments. It was precisely this prohibition which was a central part of the 1997 John Huang scandal when the Democratic fundraiser was accused of funneling donations from Chinese authorities wanting favors to Democratic Party officials. Yet somehow Washington believes that similar restrictions under Venezuelan law lack comparable validity or application. In fact, Caracas authorities accuse Machado of being a lynch-pin of the disloyal local political opposition. This group, composed of well-placed members of the middle class, was ready to risk irreparable and possibly permanent damage to Venezuela's political system in order to topple the government of the day it happens to despise.
It's the Law
The case against Plaz and Machado seems to be clear cut: Venezuela's Ley de Partidos Politicos, Reuniones Públicos y Manifestaciones (Political Party Law), which dates to 1965 contains the clause in Article 25 that parties "may not accept donations or subsidies…from foreign companies…or from foreign governments or organizations." Caracas authorities claimed, then, that the organization's acceptance and administration of a $31,000 grant from the NED was precisely that, and that Súmate's behavior in the 2004 referendum – actions which were funded by the grant – constituted political organizing rather than non-partisan "democracy promotion."
NED's Generosity to the Rich
Of course, it should be noted that even a cursory examination would reveal that the NED is far from being an ordinary charitable organization. In fact, the word "endowment" was meant to be something of a conceit. The NED has always operated as a quasi-intelligence agency whose main purpose was to launder funds to ultra-right wing overseas groups needing seed money to launch their coups and assassinate their opponents. Reagan planners were originally able to muster Congressional budgetary support – even from liberal Democrats – by setting up a quadripartite system meant to deliver pork to both the Republicans and Democrats. This was done by the division of funds: half to ostensibly centrist operations like the National Democratic Institute, which was meant to be the self-respecting liberal deodorant to relieve the foul scent of the three other right wing core grantees, whose funds mainly go to extremist causes. NED was chartered by congress and nearly all of its $80.1 million 2004 annual budget comes from U.S. taxpayers. It also should be noted that the NED was founded by President Reagan at the height of the Cold War and was meant to fund controversial back-door Cold War projects with which the State Department didn't want to be publicly associated. NED's president since its founding has been Carl Gershman, who was one of the most rightwing ideologues of the Reagan Administration (he was a deputy to hardliner Jeanne Kirkpatrick, the Bolton-esque U.S. ambassador to the UN at the time). Throughout its history, the organization, whose core grantees, including the International Chamber of Commerce and the International Republican Institute (IRI), have been involved in controversial projects linked to the heavy ideological purposes to which their grants are directed – skillfully earmarked its funds to extremist causes. In Haiti, for example, the IRI was intimately involved with the paramilitary "thugs" (as described by then Secretary of State Powell) who eventually overthrew constitutional President Jean-Betrand Aristide. Those types of unsavory involvements were made evident in a recent New York Times article, which suggested that the IRI partisanly worked against Aristide rather than behaving in a non-partisan fashion. It is not too far of a stretch to argue that the IRI's backing of Súmate was the mirror image of its earlier, very controversial, activities in Haiti.
Tall Tales of Innocence
While Súmate's defenders argue that it is technically an NGO, it is undeniable that, since its founding, it has been an archly political organization with a clear ideological bias. Echoing the millions of dollars in NED funding that was surreptitiously earmarked for the victorious 1990 presidential campaign of Violetta Chamorro against Daniel Ortega and the Sandinistas in Nicaragua, the language of the NED's Súmate grant is unabashedly cast against the Chávez government, declaring that "once in office, President Chávez's revolutionary rhetoric, public disregard for democratic processes and institutions and vitriolic attacks on his opponents, escalated political and social tensions and hardened the opposition."
Machado on the Offensive
Claims by Súmate's leadership of their ideological impartiality and autonomy from foreign influence are laughed off the stage when one considers that Machado, a founding member of the organization and a lethal Chávez foe, met for 50 minutes last May with President Bush in the Oval Office – an honor that, as of yet, has not been extended to Venezuela's democratically-elected president or to many domestic NGOs. Such cordiality regarding Machado was based on a harmonious special view of the world and a shared odium for leftist values, between the U.S. president and Venezuela's Madam Defarge, aka Maria Corina Machado.
At this point, it is important to recognize what Machado wasn't. She was not a housewife called to arms by some Joan D'Arc-like vision. Since Chávez's rise to power, she has evolved into a deadly political player. She didn't just happen to be accidentally present, as she claims, when the backers of the failed 2002 anti-Chávez coup joined Machado in signing their names on the coup document, and proceeded to shut down the country's basic institutions, like the Supreme Court and the legislature, while elsewhere Chávez was being physically seized.
As the Machado and Plaz trial proceeds, Washington will attempt to paint the deceptive picture of a Stasi-like authoritarian regime hounding the democratic opposition. A truer picture would find that Súmate has been operating in highly dubious legal territory. If it was a U.S. organization receiving funding from Chávez, its compromising actions would most likely have been questionable under the U.S. electoral code in the same manner that it deserves to be classified as of questionable legality under Venezuelan jurisprudence.
This analysis was prepared by COHA Director Larry Birns
February 9, 2006