Teaching Race in Venezuela
If Venezuela is to present a positive example to the world, it must acknowledge the existence of racism in Venezuela and bring the State and communities together in the classroom to start teaching an anti-racist curriculum, said participants at a recent conference on race in Venezuela.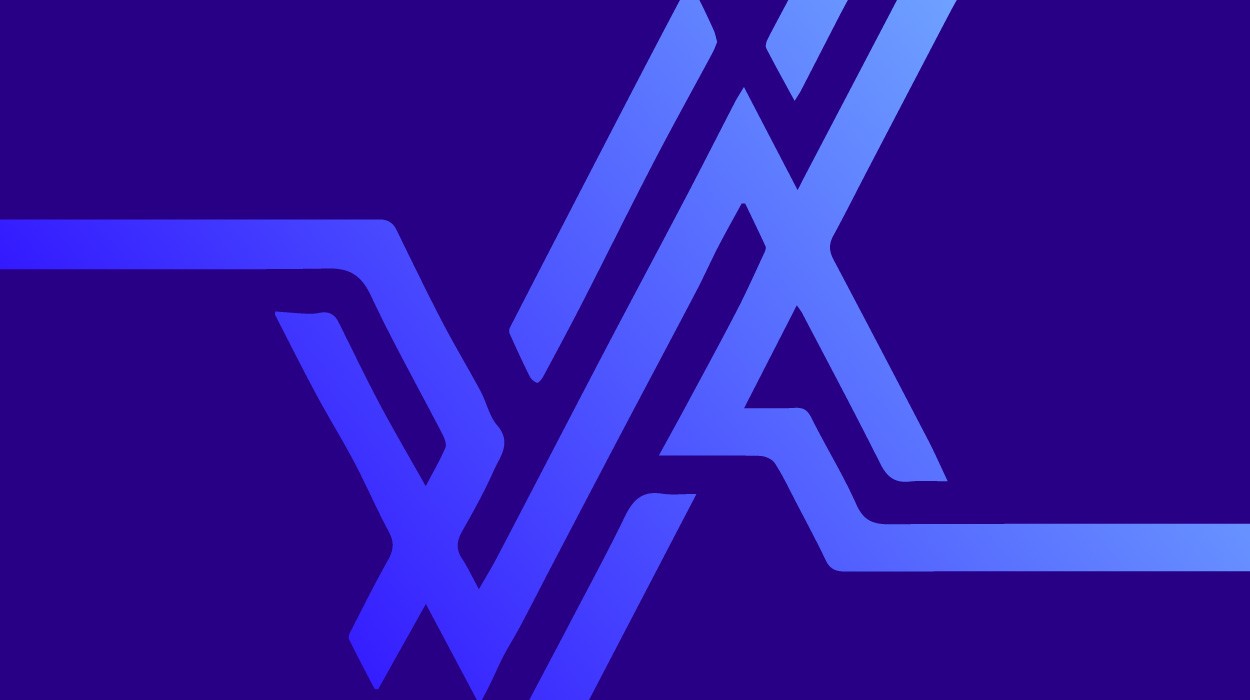 At the International Afro-Descendent Conference hosted by Venezuela last weekend, Humberto Brown of the Global Afro-Latino and Caribbean Initiative (USA) stated that "Afro Descendents cannot talk about democracy in countries in which racism exists." The conference was hosted by The Afro-Venezuelan Network and the Ministry of Information and Communication May 6-8 in Caracas. The aim of the conference was to ensure that in the process of creating Latin American unity, the inclusion of historically oppressed sectors (composed mainly of indigenous and Afro-descendent groups) is not overlooked. Participating in discussions were panelists from Venezuela, Brazil, Peru and Colombia, among others, as well as a delegation from the US-based Trans-Africa Forum.
Discussions focused on ways to promote inclusion and visibility for Afro-descendents, to be achieved through both state and grassroots initiatives. Proposed mediums through which this inclusion could be obtained were the institutional recognition of Afro-descendents in the Bolivarian Revolution (Indigenous peoples are formally recognized in the constitution of 1999 but Afro-descendents are not) and the continued and full participation of Afro–descendant communities in policies that affect them. This participation in the creation of a new "Bolivarian" education syllabus is especially important because state and community-based strategies for institutionalizing the participation of Afro-descendant communities in Venezuela meet in the classroom.
The Cosmic Race or the Cosmic Myth?
It is the commonly held opinion of many Venezuelans (no matter their skin color) that racism does not exist in Venezuela. There is an obvious and ragged divide between the light-skinned elite and the darker skinned popular classes, that can be seen most clearly in the distribution of wealth. However, as it is very difficult to find a person in Venezuela that does not have at least a drop of indigenous or African blood (usually both), and because racism is not perceived as a contributing factor to poverty, racism is generally not seen as overt.
Unfortunately, it does exist, and is very often overt. All one has to do to see blatant racism is to open a newspaper and there will be a cartoon of President Chavez—who openly and proudly proclaims his indigenous and African roots—depicted as a monkey. Or turn on the television and see television shows that one would swear are from Europe because there is not even the token black person one sees in some North American shows, mostly consisting of white folks. This conference was held to combat the false belief that racism has been eradicated and does not exist in Venezuela. After all, even invisible chains imprison. While one can still see the color divide between rich and poor, and when the president of a country can still be compared to a monkey because of the color of his skin and his heritage, racism is undeniably alive and well.
The Role of the State
Globalization has exacerbated the already grossly unequal distribution of resources between rich and poor countries, and between rich and poor people. Competition for scarce resources now includes a larger pool of people, yet these resources have become even further concentrated in the hands of a familiar few. This increases the undemocratic exclusion from resources of already oppressed sectors, most of whom are African, Afro-descendent, or Indigenous (women, children and immigrants bear the brunt of this exclusion as the global economy demands cheaper and cheaper labor).
However in Colombia, where decades of civil war have made the exclusion of the majority of the population almost complete, there is still hope. According to Colombian activist Carlos Rosero, 7 million hectares of land is now owned collectively by Afro-descendant communities. The land in question is one of the two most important rainforests in the world, and the community is constantly trying to increase their holdings, bringing more land under their protection, and building hope that the community can become self sufficient. The movement to gain food sovereignty for this community is based on Colombian Afro-descendants' assertion that they have land rights in Colombia similar to Indigenous peoples, says Rosero. Though Colombian Afro-descendants are not indigenous to that land, they were taken away from their traditional lands in Africa, and have become a part of Colombia and a part of the Americas. But while they have achieved some important victories, the Colombian government is hardly supportive, and like everyone else in Colombia, Rosero's community is often caught between the military, the right-wing paramilitaries, and the guerrillas in Colombia's decades-long civil war. In a country like Venezuela, however, where the President and members of his cabinet have repeatedly encouraged Afro-descendant communities, there is great potential for the future application of similar projects.
A speaker from Peru spoke about the state institutions already in place in his country. INDEPA, the National Institute of the Development of the Andean, Amazonian, and Afro-Peruvian peoples, has been newly created out of the organization CONAPA. CONAPA, the National Commission of the Andean, Amazonian and Afro-Peruvian peoples, is an open space within the government which provides visibility for the Indigenous and Afro-Peruvian communities in Peru, coordinating and promoting policies of social inclusion. INDEPA was created to ensure that through changes of political power the rights and inclusion of Indigenous and Afro-Peruvian people would still be promoted. The president of INDEPA has the right to speak in parliament (though he cannot vote) and with this right may bring demands about health, education and justice for the communities he represents.
Sonia Noriega of UNICEF mentioned that even in countries such as Venezuela, where the government has expressed its commitment to combating racism, poverty, and all forms of social exclusion, and where there is visible support from the Ministries of Communication and Education who were both present at the conference, there is still a need for the castigation and penalization of discrimination. The fact that discrimination goes largely unpunished all over the world, even in "developed" countries, was explained by Janvieve Williams of the Latin American and Caribbean Community Center in Panama. She gave the example of "democratic racism," which she described as containing two forms: vertical and horizontal. Vertical racism affects access to health care and jobs, while horizontal racism is the more basic and transparent of the two, affecting access to public spaces.
Gilberto Leal from the Afro Brazilian Movement gave an example of the Brazilian experience with "democratic racism." Hypertension and diabetes are very common in Afro-Brazilian communities, yet national health policy gives little provision for these diseases. Universities are only obligated to hold 2 % of admission space for Afro-descendent applicants, and as poverty disproportionately affects Brazil's Afro-descendant and Indigenous communities, they often lack the necessary secondary-level education to even apply.
In Venezuela, a country Humberto Brown believes could lead the Americas in participatory democracy, there seems to be hope for the creation of state institutions and policies for Afro-Venezuelans. Government participation in the fight of Afro-Venezuelans for state recognition can be seen in the Minister of Education and Sports, Aristobulo Isturiz´s, statement that the government should and is currently creating new teachers and doctors. The ones who teach now were educated by a different government and with a different ideology—the current ideology being one of inclusion and community participation. However there is fear that with too much government involvement, individual communities may be sidelined from their own struggle. As Mirna Sojo of the host organization, Network of Afro Venezuelan Organizations, put it: "the revolution must be financed, not administrated."
Grassroots Initiatives
The fact that state power is an essential ingredient to change was acknowledged, but even in countries whose governments seem to be promoting change, the responsibility of communities to keep a close eye on their leaders to ensure that policies are implemented was viewed as equally essential. "Social movements must always maintain their autonomy – because it is the social movements that will alert people to a possible straying of the government, said Jesus "Chucho" Garcia, one of the founders of the Afro-Venezuelan Network, in an interview with Greg Wilpert in January of 2004. "I think we are in an interesting process right now. If groups such as the African-Venezuelan Network do not declare themselves to be totally pro-government, the process can advance significantly. And then we can truly say that this is a participatory democracy … [but] if we just wait for Chavez to take the initiative, then we will achieve very little."
Dr. Samuel Moncada, Minister of Higher Education, also argued that public policies are not enough to achieve change. "It is necessary for those who do accumulate wealth due to public policies to make themselves responsible for solutions," said Moncada. He went so far as to say that public responsibility must be demanded. "While it is important to be acknowledged in the legal framework, the communities need to make sure they are the beneficiaries of their rights. Afro-Venezuelans owe a debt to themselves due to failure to organize and due to "endoracismo" ("self-racism") stated Dr. Manuel Urbina, a member of the Network of Afro-Venezuelan Organizations. Evidence of endoracismo and failure to organize could be seen in the call for the inclusion of women and youth in the struggle of Afro-descendents to wipe out exclusion.
Women and children around the world are considered the "other" (among all the races and creeds) and as such their participation is often limited even within the struggle for race-based rights. Because machismo and racism often go hand in hand, and since those of African descent are already considered to be the "other" in most societies, this acceptance of the "other" philosophy often forces women to choose between the two struggles. This is counter productive because it reproduces within communities exactly what they are fighting to be rid of. Also, it perpetuates a feeling of exclusion within communities, not just without. "In all exploited groups, women and children are in fact the most exploited" points out UNICEF's Noriega. The race struggle and the struggle for sexual rights are after all, complementary.
State + Grassroots = Education
The struggle for inclusion on all fronts is most strongly fought on the battlefield of education. "One of the great problems that we have in the communities of African descent is endoracismo – racism against one's self. The educational system has such a strong effect on our communities that they too deny the existence of racism," says Chucho Garcia.
It is in schools where one learns "history," economics, and all other tools used to keep the oppressed, oppressed and the elite, elite. As was explained by Juan Pedro Machado, representative of Afro Uruguay World; "Racism is an ideology born in Europe. People are not born hating, they learn hate."
There is a world-wide struggle being played out visibly in Latin America now. It is a struggle against still prevalent colonial structures and even more menacing, the theory of Social Darwinism. European colonialism has resulted in many Afro-descendent and Indigenous peoples' belief that they first and foremost belong to a nation and then and only then to an ethnic group. Exacerbating this is the fact that leaders in many Latin American countries still retain inferiority complexes to the US and Europe and still look to them for guidance. In the words of Simon Rodriguez, "Spanish America is an original construction. Its institutions and governments must be original as well, and so too must be the methods we use to construct them both. Either we shall invent, or we shall wander around and make mistakes."
Creating an original structure that retains community involvement and individuality as well as creating national unity and identity is very important to both the Afro-Venezuelan community and the Minister of Education and Sports. However, both groups are struggling with how to define the relationship between government participation and community participation.
Mirna Sojo mentioned that at the last assembly for the development of the Venezuelan syllabus, Afro-descendent communities were not consulted. "We are not advancing if communities are not asked what they want or need in education." Isturiz responded with a plea that while the discussion on education and the syllabus is open, there is still a need for understanding where education in Venezuela is now. According to Isturiz, public education as such was almost non existent 4 or 5 years ago. The poorest people were looking for private schools to send their children to. And while he announced that 250 new schools have been built, and 60,000 new teachers are being taught, it is still not enough. He said, quoting Simon Rodriguez, that to create a Republic one must first create republicans. And while individual communities and identities are very important, "we are trying to educate away from individualism to socialism and the syllabus must give us the citizen we want." He said that if every one could decide what they wanted in the syllabus, schools would not be able to create the kind of citizen Venezuela needs. Black, white, or Indigenous, all are equally selfish. So the process must begin by creating common values. Though Sojo´s point that "when Afro-descendents are not teaching in schools we have not assumed communication," cannot be ignored.
Minister Isturiz did not ignore this point but stated that once there is a syllabus creating unity, creating Bolivarian Republicans, the syllabus would be sent to communities to be critiqued, adjusted and made more specific for individual groups. However, harking back to the point that communities must watch their leaders to ensure promised changes are adhered to, and the fact that colonialism was criticized for creating first and foremost a national identity and second an ethnic one, communities must make sure that the national and ethnic identities are on equal footing and that one does not subsume the other. The making of the syllabus will be a true testing ground for the ability of the government and the people to work together for the common good. To create children, who feel that they belong to Venezuela as Afro-Venezuelans or as Indigenous-Venezuelans, or European-Venezuelans, or all three, and belong equally and have a place in that society as such, would be a great achievement indeed. And if it is going to happen it will begin in the schools. "Education is not innocent nor is it neutral," Isturiz told the conference. "It is a tool of manipulation and control, but can also be a tool for transformation and openness." Let it be so.
For more articles on Venezuela's Afro-Descendant and Indigenous Communities, click here.