Mayday in Venezuela: A Tale of Two Marches
On May 1st, International Workers' Day – an important holiday in Venezuela – both the CTV and the UNT called for massive marches in Caracas, Venezuela's capital. I went to both, to see for myself the differences between them. The contrast was striking.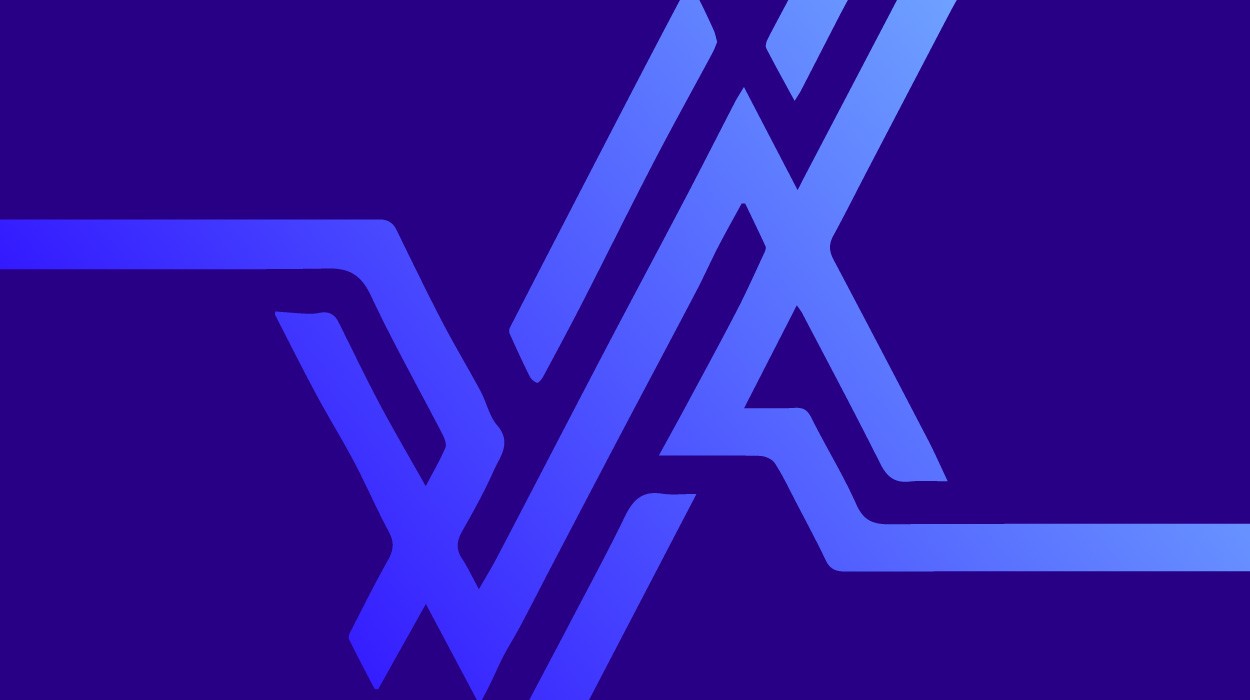 In Venezuela, political change has brought about a split in the labor movement: between the old-guard labor confederation CTV, which in recent years has poured most of its energy into trying to depose popular leftist President Hugo Chávez, and the new confederation UNT, formed two years ago by a diverse collection of unions who supported Chávez or simply were tired of the CTV's political games and cozy relationships with employers.
On May 1st, International Workers' Day – an important holiday in Venezuela – both the CTV and the UNT called for massive marches in Caracas, Venezuela's capital. I went to both, to see for myself the differences between them. The contrast was striking.
Both marches had designated as gathering places spots near a station of Caracas' excellent metro system (Bellas Artes for the CTV, and La Bandera for the UNT). Metro rides, normally quite cheap, were free that day in celebration of International Workers' Day (and to make it easier to go to the marches).
I arrived at the CTV march about 8:30, and at first thought I had come to the wrong place. There was an enormous sound system blaring soft rock in Spanish and English, but nothing that looked like a concentration of people. I walked around a bit before I realized that yes, this was it. At that point there were a hundred people there max, dwarfed by the crowds emerging from the metro and by the frickin' huge sound system. There were a few folks in CTV shirts, a few in CODESA (another, much smaller union confederation) – that's how I could be sure that this was the march.
At this point there were almost no women, other than the vendors hawking flags, t-shirts, noisemakers, and various paraphernalia. One thing though: people say (and I've seen in photos) that the supporters in opposition marches are largely light-skinned or white. I didn't see that here. Ethnically speaking, folks looked about as mixed as a typical Venezuelan crowd.
A bit later, several busloads of people arrived, beginning with a large group of folks in red caps with white union shirts. After that the gender balance became more even.
The music continued. People stood around and talked in small groups. Finally, one of the march leaders ascended the stage and began speaking. Shouting into the mike, he announced, "We are here showing our presence! Comrades from Codesa, from CGT (the two smaller confederations), from the autonomous unions, and of course from the Confederation of Workers of Venezuela (CTV). Today we are in the streets of Caracas and all Venezuela!"
He continued in this vein for some time, touching on the CTV's claims of lack of union rights and their complaint before the ILO, and repeatedly mentioning Carlos Ortega as a political prisoner.
Carlos Ortega is the ex-president of the CTV (through they still refer to him as their president), who played a leading role in the 2002 coup and then in the oil industry stoppage of December 2003. After the oil stoppage the courts ordered him arrested on charges of, basically, economic sabotage, incitement to lawbreaking, and treason; he fled the country and was granted asylum in Costa Rica. Costa Rica revoked his asylum when he continued advocating for Chavez's overthrow, and he returned to Venezuela under a false name. In February police captured him while gambling in a bingo hall in Caracas; he currently faces various charges, and remains in prison while the trial proceeds as the judge declared him a flight risk (gee, ya think?).
Anyway, to the CTV leadership he is a political prisoner, symbol of persecution directed against top union leadership, and his name was frequently invoked, along with the distribution of posters with a photo of his face.
He also made a point several times of saluting the board of directors of the CTV for their presence, and later on saluted "the journalists and the media" (major media in Venezuela is notoriously anti-Chavez). And, in what seemed to be one of the marches' themes, he repeated, "Today we are demonstrating as a massive concentration of workers to say to the President: enough already!" (¡Ya basta!)
All the while he was up on stage giving a loud, vituperative speech (trading off with another man), there was practically no cheering or response from the crowd. Indeed, noone much seemed to be listening. I hear one women say under her breath, "Let's march already!"
Eventually another leader came up to speak, beginning with "Welcome to the working women!", for which she received scattered cheers. She proceeded to welcome members of various unions and workplaces, then launched into, "Yes, we will protest! We're telling the President that we want a just salary!" and so forth. The latter was the CTV's most publicized theme for this march: the insufficiency of the 26% increase in the minimum wage, which Chavez recently announced would go into effect today, Mayday.
By 10:15 there were maybe 400 people present, on the sidewalk and in the adjoining section of the street. One woman dressed as a skeleton was putting on a show for the various press photographers, who at that point didn't have much else to photograph. I took a few shots too.
About this time, the main speaker seemingly lost interest in exhorting the crowd and began to give interviews to the press, surrounded by a bevy of cameras onstage.
I was losing interest too, and I didn't want to miss the other march altogether, so I headed for the metro.
I stepped out of the metro into a sea of red: the color worn by Chavez supporters. Thousands upon thousands of people surrounded the station, most wearing red shirts or caps from various unions and organizations, or the red, yellow, blue of Venezuela's flag. Here I had trouble figuring out which direction the march was to go, too, but for a different reason; it was so crowded I could barely get through.
I made it to the street, where folks were lined up waiting to march, and crossed to the less-packed opposite side. In addition to the many banners of unions from all over the country, I saw some advocating socialism, and one union banner that had added the slogan "Yankee go home." Bush and company are not real well liked here.
The atmosphere was celebratory, with various groups playing music, and all seeming excited and comradely. I ran into Joseph, a middle-aged steelworker who I had met on Wednesday. He lives in Puerto Ordaz, quite a distance from Caracas, and works in the steel plant Sidor. But he had come to the capital for Wednesday's health and safety march and we here again for today's, having spent all night on a bus and arrived at 5 am.
Around then our section of the march got going, so Joseph and I walked together. As we went he kept stopping to clean up trash in the street, picking up glass bottles and putting them to one side. It wasn't really going to make a dent in the enormous amount of litter, but hey, it's a start.
To my surprise, José suddenly pulled a spray can out of his bag and started painting slogans on a nearby wall. He described graffiti as an important means of communication because the media lies so much, and mentioned that early this morning (after the bus's 5 am arrival) he had painted 20 or so slogans around the area.
While he worked, the march kept passing by. One woman stopped and pointed out an error in his slogan; he thanked her and corrected it.
Leaving the freshly sprayed slogans, we kept walking. As we crossed over a bridge we could see the march spread out behind us, with no end in sight. Impossible to capture in photos, though I tried. How many people? Difficult to say – for one thing, I never saw them all at once. I'd put it in the tens of thousands, perhaps fifty thousand, with probably more overall since folks came and went throughout the day. But don't take my word for it.
At any rate, it was certainly an impressively large gathering of people. The caveat here is that not all these folks were union members, nor workers responding purely to the call of the UNT; they responded to Chavez's call. The strength of the UNT itself remains to be seen.
One of the chief focuses of the UNT for today's march was "cogestion", worker co-management of factories and other workplaces. The idea has really just begun to take hold in Venezuela, principally in the recently nationalized paper factory Invepal, in the state electric company Cadafe, and in aluminum plant Alcasa. But the UNT aspires to much more. Backed by the support of the crowds, they put forward to the National Assembly a draft for a Law of Worker Comanagement by which the government would propone comanagement in state-owned enterprises and encourage it in private companies.
Comanagement is seen as a vital element of the participatory democracy that is the highlight of Chavez's movement. However, there are also considerable debates over the comanagement concept and concerns over whether it will just lead to further weakening of unions or more exploitation . . . but that's a story for another time.
Another theme woven through the march was national sovereignty and anti-imperialism, aimed largely at the United States. Not, mind you, at the people of the U.S. – everyone I met was welcoming, several even thanked me for being there. But the sentiment against Bush, as well as Rice, was fierce.
What impressed me is the relatively small amount of organization it seems to have taken; the UNT announced the march publicly less than a week in advance, whereas the US peace movement typically spends months recruiting for a march this size. Of course, it helps enormously to have the government backing you up. But folks here also seem much likelier to spontaneously heed the call to go out into the streets.
As we continued on, people gathered on bridges or leaned out of their windows to watch, from modern apartments and from barrios on the hillsides.
After several hours, we arrived at the end of the rally, where organizers had set up a huge stage from which spoke a long list of speakers, interrupted by frequent applause. They hailed from both unions and governments, with the highlight, of course, being President Chavez, whose speech from the rally was broadcast live on his weekly television show "Hello President".
I tried to go find the CTV march at their designated ending point, the National Assembly (Venezuela's Congress), where they were to deliver a proposal to reform Social Security among other points. But it was deserted. In the next day's papers, I read that the march had taken about half an hour to arrive at the National Assembly, rallied for another half-hour, and then dispersed around 12:30. After failing to find it I returned to the metro, passing near the UNT rally on my way – 4 pm and still going strong, under the banner of "Cogestión es revolución": worker co-management is revolution.
Louise Auerhahn is a researcher, trade unionist, and occasional activist currently spending six months in Venezuela to find out about what's going on with the labor movement and working people.