Rift deepens Between U.S., Venezuela Years After Coup
A Newsday examination reveals that the U.S. support of Venezuelans opposed to Chavez has deepened the rift between the two nations, raised doubts about two respected U.S. agencies and led to a result that is questionable at best. This is a tale of the United States pouring millions of dollars into an apparent attempt to oust a popularly elected Latin American leader.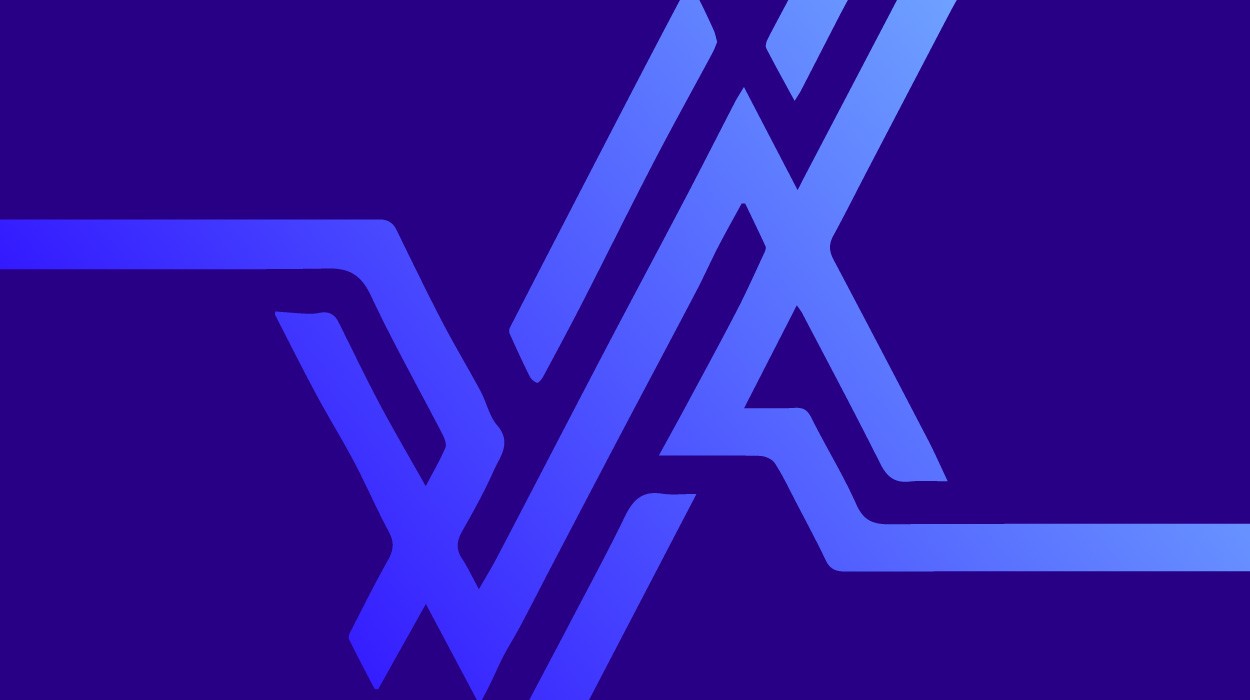 Despite the fresh bloodstains, the streets of Caracas were eerily quiet the night after Venezuela's leftist President Hugo Chavez was briefly toppled in a military-backed coup in April 2002.

But the gleaming presidential palace was abuzz with activity as nearly 400 prominent citizens signed a decree that would fleetingly transform the fragile democracy into a dictatorship.

Signers of the document — which Chavez voided after his supporters dramatically swept him back to power hours later — included Maria Corina Machado, an activist from one of Venezuela's leading families.

The Carmona Decree, named after coup leader and president-for-a-day Pedro Carmona, dismantled all three branches of Venezuela's government. In the aftermath, Machado's civic group was awarded tens of thousands of American tax dollars from two major U.S. agencies — The National Endowment for Democracy and the U.S. Agency for International Development. The funds were used partly to encourage voter participation in a subsequent effort to oust Chavez, this time through a recall referendum.

A Newsday examination reveals that the U.S. support of Venezuelans opposed to Chavez has deepened the rift between the two nations, raised doubts about two respected U.S. agencies and led to a result that is questionable at best. This is a tale of the United States pouring millions of dollars into an apparent attempt to oust a popularly elected Latin American leader — an effort so poorly implemented that experts say the net result has been to solidify Chavez's hold on power and has led U.S. senators to worry that administration policy could provoke Chavez into suspending oil shipments, which currently account for 15 percent of U.S. imports.

Officials at the U.S. State Department, USAID and NED vigorously deny they are trying to unseat Chavez. But during her tour of Latin America this past week, U.S. Secretary of State Condoleezza Rice accused Chavez of having a "destabilizing" influence in the region and called for a "free and completely democratic Venezuela."

While the State Department asserts that U.S.-funded projects are aimed at bolstering a multi-party system and promoting dialogue in a nation wracked by political violence, recently declassified documents suggest a bias toward the opposition.

"They're giving aid to groups that are trying to topple Venezuela's democracy," said Eva Golinger, a Long Island attorney and Chavez sympathizer who, along with investigative journalist Jeremy Bigwood, obtained the documents through Freedom of Information Act requests. "They're funding one side and that one side's goal is to get rid of Chavez. … It's definitely about regime change."

Meetings between U.S. officials and Venezuelan opposition leaders, combined with Washington's initial praise of Chavez's undemocratic ouster, have led many critics to charge that the White House either winked at or aided his brief overthrow on April 11, 2002.

U.S.-Venezuelan relations are in such a tailspin that five ranking members of the Foreign Relations Committee took Rice to task during her January confirmation hearings. U.S. hostility toward Venezuela is "hypocritical," given Chavez's numerous electoral victories and the White House's close friendships with far more authoritarian-style leaders, criticized Sen. Lincoln Chafee (R-R.I.).

An unrelenting Rice countered that Chavez is "a negative force in the region" who must be isolated — a message that she repeated like a mantra during her tour of Latin America.

Rice's crusade has met a lukewarm reception in Latin America, a region growing increasingly wary of U.S. intervention. And Chavez, a flamboyant former paratrooper whose mentors include Cuba's Fidel Castro, has delighted in turning U.S. criticism to his political advantage. Rice is an "imperial lady moving across Latin America," said Chavez.

Chavez, 50, contends Washington is plotting his demise so it can steal Venezuela's oil reserves, the largest outside the Middle East.

"Don't make the mistake, Mr. Bush, of ordering my assassination, because you will regret it," he boasted in one of his numerous diatribes earlier this year against President George W. Bush "… If these perverse plans succeed, Mr. Bush can forget about Venezuelan oil."

White House alarmed

When Chairman Richard Lugar (R-Ind.) asked Rice during her confirmation hearings what Washington would do if Venezuela cut off its oil sales to the United States, she replied that it could fall back on emergency reserves and develop more domestic energy sources.

Though many political observers dismiss Chavez's rhetoric as hot air — he also refers to Bush as "Satan" — the Venezuelan leader also has made several concrete moves that alarm a White House accustomed to acquiescent Latin American leaders.

This past week, he has signed an array of trade and other agreements with Castro, and canceled an annual U.S.-Venezuelan military exercise dating back to 1970, saying the U.S. training officers were spreading a negative image of his government. Chavez also has dramatically built up Venezuela's weapons arsenal and is creating a militia he hopes will number 2 million. He also is forging ties with Iran, China and Russia, while railing against the U.S. on the Iraq war and a proposed hemispheric free trade agreement.

But U.S. policy to counter Chavez has failed and his popularity, particularly among Venezuela's impoverished majority, continues to grow. The best evidence is that Chavez defeated the recall referendum spearheaded by Súmate last August, with 58 percent of balloters voting to keep him in office until his third term ends in January 2007. It was the eighth time he or his allies have won at the polls since 1998, and Chavez has made it clear he intends to remain in office for years.

"The NED and USAID are doing what they do all over the world. They're promoting U.S. interests," said William I. Robinson, author of "A Faustian Bargain," a book about alleged intervention by the two funding agencies in the 1990 election in Nicaragua. But Venezuela, Robinson continued, "is the one case in the world where it completely backfired."

Opposition in shambles

Meanwhile, the opposition is in disarray, its leaders running scared and, in many cases, facing charges of subversion.

Venezuelan prosecutors have even taken the unprecedented step of charging Machado and the co-director of her group with conspiring against Chavez with the aid of a foreign government for accepting funds from the National Endowment for Democracy. If convicted, the two face up to 16 years in prison.

Founded in 1963, USAID is an independent agency funded by the U.S. State Department that is Washington's main conduit for foreign assistance to the developing world. Most of its $12 billion annual budget goes toward famine relief and other humanitarian programs, but increasingly it has become involved in what it calls democracy-building. NED, created in 1983 during the Cold War, is a non-profit organization funded primarily by Congress, whose stated mandate is to strengthen democratic institutions around the world. Its annual budget is about $98 million.

Both agencies' cash flow to Venezuela, a country of 25 million, are modest compared to money spent on other U.S. foreign-policy ventures in support of regime change such as Cuba or Iraq. However, the government documents obtained by researchers Golinger, who is of Venezuelan heritage, and Bigwood, of Washington, D.C., show that the United States is channeling far more money into Venezuela through USAID than was previously known: at least $15 million from August 2002 through what is planned for the current fiscal year. This is on top of the $1 million a year provided by the NED, most of which has gone to opposition groups — including some whose leaders backed the coup or were named to cabinet posts before Chavez supporters restored him to power 47 hours after the putsch.

U.S. government officials boast that the agencies' projects have contributed to the downfall of despots or corrupt leaders around the world, from Yugoslavia to Chile to, more recently, the Ukraine.

Funding the opposition

In Venezuela, "what they are doing is working to strengthen democratic institutions," said Charles Shapiro, a former ambassador to Venezuela who is now deputy assistant secretary of state for Western Hemisphere affairs. "I think a lot of things NED was doing are things we ought to be proud of."

Ranking officials at AID declined repeated requests for interviews.

What is definitely known about the organization is that it began pumping money into Venezuela immediately after the botched coup, creating a new "Office of Transition Initiatives" in Caracas. The suggestion in the name was that Venezuela needed to transition to a new government. Although AID officials said the office's purpose was only to help a country in crisis, they posted a job opening on their Web site that described Chavez as "slowly hijacking the machinery of government."

It is hard to pinpoint whether USAID's funding is geared toward toppling Chavez because the agency refuses to identify its grantees. In releasing documents through the Freedom of Information Act to Golinger and Bigwood, officials whited out the names of most grant recipients, a highly unusual move when public funds are involved. Critics question their rationale that the Venezuelan government will prosecute grantees if they are identified.

"If you're going to push transparency all over the world," Bigwood said, "You have to be transparent yourself."

Analysts such as Peter Kornbluh of the National Security Archive in Washington, D.C., a research institute that collects and publishes declassified documents, and Tom Barry of the International Relations Center in Silver City, N.M., a liberal policy think tank, say NED and USAID represent the new face of U.S. intervention around the world.

Rather than use the U.S. Central Intelligence Agency to back brutal dictatorships or military regimes as it did in such countries as Guatemala and Chile, they say, Washington now steers countries away from leaders it perceives as radical through the more subtle practice of "democracy promotion:" penetrating a society with projects that, while sometimes commendable in themselves, strengthen the side of the political equation that is more aligned with U.S. interests.

In the end, though, Kornbluh cautioned, the move could backfire, undercutting USAID's often commendable work.

"The amount that AID has spent in Venezuela is pretty negligible," he said. "But the cost to AID's reputation as a development agency is far more expensive."

Questions over grants

The same could be said of NED, which the U.S. Congress recently ordered to submit a comprehensive report on its Venezuela activities in the past four years.

"Many questions have been swirling about this administration's actions in Venezuela. … It's time that we get to the bottom of what really happened there," said Rep. Jose Serrano (D-Bronx), the measure's sponsor.

In Venezuela, several civic leaders told Newsday they would hesitate to accept USAID or NED grants for fear of being branded subversive.

And officials from Súmate, which means "Join Up" in Spanish, said they used only $31,150 of their $53,400 NED grant from 2003, returning the rest in the hope of avoiding further controversy.

Echoing other Chavez foes who have received U.S. funds, Súmate's two directors insisted they have done nothing illegal with either the NED money, which was earmarked for educating voters and election monitors for the presidential recall referendum, or with a USAID grant of $84,840 that same year to audit the national voters' registry.

Súmate said it used only about $50,000 of the USAID money because the project came in under cost.

"I have nothing to hide," Súmate's vice president Machado, a 37-year-old mother of three, declared during an interview in Caracas, the Venezuelan capital. "I do not fear justice. I fear injustice."

Educated and dressed like a fashion plate, Machado in many ways typifies the opposition to Chavez. Like most of those who held sway in the racially divided country until the copper-toned Chavez took office in 1999, she is fair-skinned and comes from an elite family.

She holds a degree in industrial engineering and speaks a fluent English that she perfected in frequent trips to the United States, where she has vigorously lobbied for international pressure on Venezuela to drop conspiracy charges against her and Súmate president Alejandro Plaz.

Though she refuses to accept Chavez's defeat of the Súmate-led recall referendum, whose results were upheld by the Organization of American States and the Carter Center, Machado contends her work is nonpartisan.

Asked why she was in the presidential palace hours after the coup, Machado insisted she was only accompanying her mother, who'd wanted to visit her "very good friend" — the wife of coup leader Pedro Carmona.

As for her signature on the decree suspending or dissolving the Supreme Court, National Assembly and Constitution, Machado claimed she innocently put her name and national identity number on a blank paper she assumed was a reception sheet. Machado also is among the signers whom Venezuelan prosecutors have subpoenaed as material witnesses as part of investigations into the coup.

Others on that list include elected officials, business and ex-military leaders, and NED fund recipients such as Rocio Guijarro, general manager of the neoliberal Venezuelan think-tank CEDICE, and education activist Leonardo Carvajal — who was tapped as Carmona's education minister, but insists he would not have accepted the job unless democracy had been restored.

New controls enforced

With the opposition in shambles and many of its leaders under criminal investigation, Chavez and his plurality in the National Assembly have steamed ahead with an array of socialist-style measures. They include placing controls on Venezuela's stridently anti-Chavez news media and pouring billions of dollars of oil revenues into social programs rather than investing them in the petroleum industry, as Wall Street wants.

Critics claim the reforms are a threat to democracy, but Chavez's supporters hail them as unprecedented support for the poor.

"People have underestimated him for a long time and thought he was ridiculous and clownish," said Steve Johnson, an analyst at the conservative Heritage Foundation who is highly critical of the Venezuelan leader. "But he's not dumb. . .. He's in a stronger position than anyone else" in Venezuela today.

Perhaps nothing has strengthened Chavez as much as Washington's enmity.

A case in point was Chavez's reaction to classified CIA documents recently obtained by Golinger and Bigwood that showed ranking Bush administration officials had detailed knowledge of a military plot to unseat the Venezuelan leader just days before the coup. Despite that knowledge, U.S. officials insisted immediately after the coup that Chavez had wrought his own downfall. The documents show that Washington was "up to its fingertips" in the coup, Chavez declared.

Upon learning of the extent of NED funding to Venezuelan opposition groups, Chavez attacked the agency as "an imperialist front."

During a visit to Caracas in November in which he unsuccessfully lobbied Venezuelan officials to drop conspiracy charges against the Súmate officials, NED President Carl Gershman responded in kind, declaring, "Venezuela is not a democracy or a dictatorship, but somewhere in between." Chavez's spokesman Andres Izarra shot back that NED is "somewhere between an NGO [non-governmental organization] and the CIA."
Copyright 2005 Newsday Inc.