Venezuela: Illiteracy Free Territory
The 8th graduation of Mission Robinson, the program to teach Venezuelans to read and write, honored the 32,509 participants of the program and brought Venezuela a step closer to being a "territory free of illiteracy." A report on the program, its context, and its impact.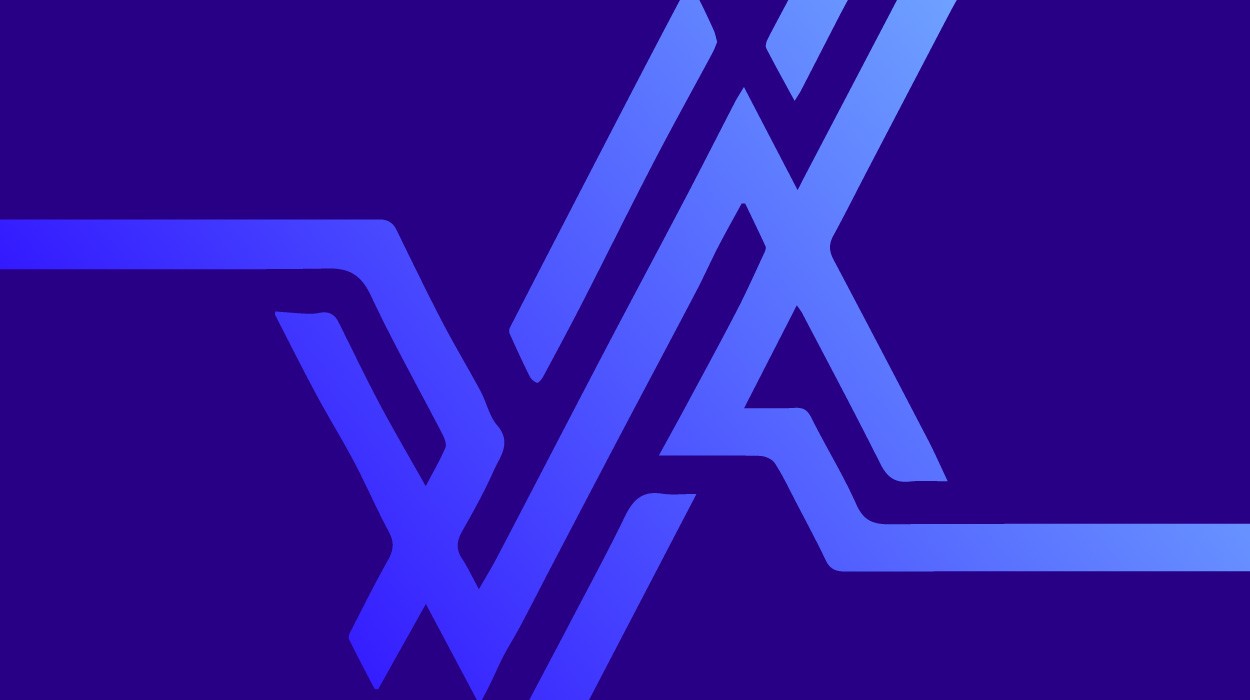 President Chavez handing out degrees to the students of Misión Robinson I.
Credit: VTV
"The only way of ending poverty is giving power to the poor. Knowledge and consciousness are the main power!" – President Hugo Chávez
Even before introducing herself, Rosa Amorist volunteered to write her name, explaining that her wobbly handwriting was due to cataracts. The 23 de Enero resident recounted that she went to Barrio Adentro last month and had an eye exam. "Over the course of the past six months, my eyesight has deteriorated. The Cuban doctors looked at my eyes and I am waiting to go to Cuba so they can operate on my eyes….I have my passport and everything in order."
Rosa has been studying in Mission Robinson II for almost two years. A mother of five and a grandmother of eleven, she aspires to continue her education through the missions. "When I was a child, I had six brothers and sisters. At the age of thirteen I quit school because my older brother and I had to help our family. Although I stopped studying, I never stopped learning and I learned many things that helped me a lot in life as a human being. I am going to turn 75 years old…two years ago, when they started to talk about the Missions I came here and I signed up. Now I want to get my high school diploma and maybe even study in the university, who knows?"
"A Quality Education for Everyone"
On Monday, April 18th, Venezuela celebrated the eighth national graduation of Mission Robinson I. "Today is a great day," declared Venezuelan President Hugo Chávez, affirming that "we are advancing towards a great objective, the joyous day when there is not even one person excluded." During his speech at the ceremony in the Teresa Careño Theater, Chávez honored the 32,509 Venezuelans who have most recently completed the program and emphasized that literacy is the path to the eradication of misery, poverty and inequality and making sure "that all of our people are happy." According to Chavez, Latin America has been humiliated and exploited; however, now "it is time that the people begin to roar again. In particular, the Venezuelan people who struggle day after day."
After congratulating the newest batch of graduates, the Executive Secretary of the Presidential Commission for Mission Robinson, Omar Calzadilla, praised the program's overall success, acknowledging that over the course of the past two years 1,406,000 Venezuelans have learned to read and write. Calzadilla noted that over that this ceremony has a special significance, because it brings Venezuela a step closer to being a "territory free of illiteracy."
Privatization & Exclusion
During the 1990s, the implementation of neoliberal economic policies negatively impacted the social rights, not only of Venezuelans but throughout all of Latin America. In a decade marked by a steady deterioration in public education enrollment and cuts in the education budget to the point where in 1998, less than 3% of the GDP was dedicated to education, the goal of eradicating illiteracy seemed inconceivable.
In an interview with Education and Sports Minister, Aristóbulo Isturiz, he spoke of two dominant tendencies that characterized the Venezuelan education system during the 1990s: privatization and exclusion. According to Isturiz, education was extremely elitist and exclusive. "[T]he heart of the problem is that the Venezuelan educational model has been responding to the demands, formation, and interests of the neoliberal model…This lowered the investment in education because education was considered to be an expense."[1]
Elected in 1998 with 56 percent of the vote, President Chávez set out to reverse these tendencies. One of the first measures that he took was to hold a national referendum to decide if the country would elect a National Constitutional Assembly to rewrite the country's Constitution. Approved by 88% of the population, the Constitutional Assembly began to lay the new groundwork for the country, establishing inclusion, rather than exclusion as the running theme. Upon its overwhelming approval of 71%, Venezuela's new Constitution of 1999 was recognized as one of the most advanced in the world in terms of establishing gender equality and recognizing Indigenous rights. It also made significant changes in terms of education.
Article 102 of the Constitution considers education to be a "human right and a fundamental social duty," and is complimented by Article 103, which establishes that "every person has the right to a full, high-quality, ongoing education under conditions and circumstances of equality… education offered at State institutions is free of charge up to the undergraduate university level."
Having ascertained that it is the State's responsibility to guarantee equal access to essential rights for everyone, the Chavez government initiated a process designed to halt these tendencies of privatization and exclusion and to turn this legislation into reality.[2] Bolivarian schools were opened across the country, providing all-day instruction and three free meals a day. Preschool education, once only a luxury for the elite and upper middle classes, was universalized with the opening of hundreds of free Simoncitos. The percentage of the national budget dedicated to education more than doubled in five years, from less than 3% to 7.1%, providing for the creation of special education and intercultural bilingual education programs. As a result of the elimination of enrollment fees in public schools, average enrollment increased from 59% in 1998 to over 67 % in 2002. 650 schools were built, 8,700 were remodeled and technical schools, closed during the second presidency of Carlos Andrés Pérez, were reopened. The Education Ministry took on the laborious task of evaluating and transforming the curriculum.
Settling the Social Debt
In addition, a program was designed to incorporate Venezuelans over the age of eighteen, who principally for economic reasons had been forced to drop out of school or were never able to attend school. Prior to the election of Hugo Chávez, Venezuela, a country of 26 million, had 1.5 million illiterates. Between 1988-1998, the Catholic Church, private organizations and the Education Ministries of three different presidents: Jaime Lusinchi, Carlos Andrés Pérez and Rafael Caldera all developed, initiated and carried out literacy programs in varying degrees, yet their combined efforts yielded unimpressive results. During this ten year time span, only 73,000 Venezuelan learned to read and write.
Two years into Chavez's presidency, the Education Ministry designed the National Literacy Plan, known as the Bolivarian Literacy Campaign. Implemented in 2000, the campaign taught 100,000 Venezuelans to read and write in two years. In comparison with its predecessors it made impressive headway, however, it fell far short of its mission as a massive literacy campaign and failed to live up to the government's and to the peoples' expectations.
Upon evaluation, it became clear that several factors contributed to these below par results. The Chavez government had worked within the traditional framework adhered to by previous governments, failing to increase the educational budget and failing to invest in the literacy campaign, not only monetarily but also in terms of personnel. Additionally, the program was executed from above and the government realized that, in terms of the dimension of the task that they were undertaking, that it would be necessary to for society to take an active role in its execution.
Faced with these shortcomings, the Chavez government prioritized the eradication of illiteracy and in May 2003 it created a Presidential Commission that designed the "Extraordinary Plan of Illiteracy: Simón Rodríguez," later known as Misión Robinson (Mission Robinson). Implemented in July 2003, its goal was to teach one million Venezuelans to read and write during the course of the year.
The success of Mission Robinson was made possible to a great degree because of what Chávez refers to as "the most important civilian-military operation in the history of the Republic of Venezuela." Geographical diversity impeded that materials and equipment were easily distributed to rural areas and few of these areas received electricity. The Armed Forces transported these supplies and constructed electrical plants.
Yet several other factors played equally important roles. It is important to mention the dedication and involvement of society. Over 125,000 people volunteered as teachers, transported students and materials and offered their houses or porches as classrooms.[3] During Chavez's annual speech in 2004 he thanked the "facilitators of the great national group of volunteers of the educational missions," for producing over fifteen million cassettes and distributing over ninety million printouts, referring to them "a true army of volunteers."
"The people believe in Chavez, from the day that he said, 'it was me; it was my fault; I am responsible.'" – Elizabeth Cabrera
According to Elizabeth Cabrera, facilitator of Mission Robinson II in the neighborhood 23 de Enero, the successes of Mission Robinson can not only be attributed to an increase in the educational budget, a new coherent strategy or the involvement of the armed forces.[4] Referring to a massive door-to-door campaign initiated by the government that set out to erase the negative stigma associated with admitting one is illiterate; Cabrera points to a change in the attitude of the people that is the key factor in the program's success.[5]
Initially, "there were a lot of people who were embarrassed to be seen with a Robinson notebook. But then the people who began to think, if the people who laugh at me don't give me anything, why should it matter to me what they think? In order words, they realized that [the government] is giving them something that is going to benefit them, so they remained calm. And they started to study and they continued to study. They signed up for Robinson as a way to make their dreams come true. There are many senior citizens who are very grateful to the government for giving them the opportunity not just to learn to read and write but also to be able to read the Constitution, or read a newspaper and be able to know if what is written is true or not," she explained.
The success of Mission Robinson also reflects a series of bilateral agreements between Cuba and Venezuela. In exchange for 53,000 barrels per day (bpd) of discounted oil, several hundred Cubans taught Venezuelan teachers the world-renowned teaching method "Yo sí puedo," ("I can do it"), which has been honored with five awards from the United Nations Educational, Scientific and Cultural Organization (UNESCO).[6]
Created by Cuban professor Leonela Relys, the methodology "Yo sí puedo" revolves around the idea that adults are capable of learning faster than children because they are intuitively familiar with numbers and because they have life experience. Taking advantage of this, the adults go from the familiar, numbers, to the unfamiliar, letters, associating each letter with a number.
The classes are divided into three levels. The first level, "Listening & Recognizing," consists of ten classes that focus on development of oral expression and the study of vowels. The forty-two classes of Level 2, "Listening & Reading," are dedicated to mastering the alphabet, the sounds made with the combination of certain letters and vowels and dividing words into syllabus. The thirteen classes of Level 3, "Listening & Writing," focus on attaining the ability to read and write basic texts. Mission Robinson I also teaches basic mathematics skills at all three levels. This process is aided by audiovisual technology, VCRs, and other equipment.
The original goal, to teach one million people to read and write, was achieved six months early, on December 27th, 2003. Yet, according to the philosophy of the Bolivarian Government, the ability to read and write is not only an educational achievement, it must also be considered as a means to eradicate poverty and insert the participants into society.
"The idea is that all of Venezuela will know how to read and write. So that when Chavez does something, they can look in the Constitution and see if he is authorized, see if it is legal. Before Chavez, [the politicians] told the people 'oh yes, it is there' but no one fulfilled or followed the Constitution. Now everything goes around speaking of the different articles in our new Constitution and now the people can defend themselves. This is what our Constitution does: it gives the people the right and the tools to defend themselves. The idea of Robinson or any of the other missions is not to hand people a job. It is to provide them with the tools so that they can look for their own job," notes Cabrera.
Venezuela: Territory Free of Illiteracy
Following this logic, the government set the goal of completely eradicating illiteracy from Venezuela by July, 2005. Additionally, other missions were created to guarantee inclusion and to fulfill Article 3 of the Constitution.[7] John Dewey, a prominent US philosopher, considers education to be a fundamental tool in the creation of a more just society, in which "the ultimate aim of production is not production of goods, but the production of free human beings associated with one another on terms of equality." Article 3 of the Venezuelan Constitution coincides with Dewey, pointing to education as a key variable in the equation of the development of citizens and guarantees all Venezuelans this human right.
Thus, Mission Robinson was expanded to create Mission Robinson II. Based on the methodology Yo sí puedo seguir ("Yes I can continue"), this two-year program was created with the objective that all participation will attain a sixth grade education. Mission Robinson II is divided into two parts. Part 1 teaches math, Spanish, history, geography and natural sciences up to a forth grade level. The second includes the previous subjects and adds data processing and English – all of which are taught up to a sixth grade level. Between October, 2003 and January, 2005 over 622,500 people graduated from Misión Robinson II, roughly the equivalent of 61% of Mission Robinson I graduates. Mission Robinson II closely cooperates with Mission Vuelvan Caras. Graduates in the former are encouraged to enroll in the latter, where they receive training in endogenous development.
According to Augusta Estrada, a participant in Mission Robinson II, the missions take care of the people who never had the opportunity to finish school. "I had to drop out of school when I was in third grade because my parents were very poor and I had to start working. I worked in warehouses, in a shoe factory and I worked cleaning people's houses and selling things. I got married when I was 22 and I tried to study but I got pregnant and I had my first child and then I had five more. Although I signed up for a computer course, I could not finish it because I had to care for my children and help my husband," she recounted. Estrada explained that her dream is to get her high school diploma and her husband, who is currently studying in Mission Ribas, wants to study civil engineering in a Bolivarian University.
Indeed, the aim of both Mission Robinson I and II is to target the most destitute and forgotten in the system. Perhaps as a result of close cooperation with the Women's Bank and the National Institute for Women, over 67% of graduates are female. One of the most problematical challenges, the ethnic diversity of the population, required that the books and teachers materials were produced not only in Spanish but also in fourteen indigenous languages, bilingual teachers were hired. To date, over 70,000 Indigenous learned to read and write, both in their native language and in Spanish.[8] Classes, material, and training for facilitators to teach disabled or challenged participants had to be designed; thus far, almost 7,500 participants with various disabilities have learned to read and write. During the 8th graduation ceremony of Mission Robinson, Omar Calzadilla officially announced that the Cuban method Yo sí puedo had been fully adapted to teach the blind and the deaf. Calzadilla also highlighted the fact that 100 percent of Venezuela's incarcerated population is now literate.
Given that illiteracy limits all social rights, participants were given free medical attention, eye exams, and eye glasses, if needed. 200,000 monthly scholarships were awarded and small business loans and training courses in the mission Vuelvan Caras were made available upon graduation.
Improving the Missions
In order to monitor the progress of the missions, a program of "Social Oversight" was implemented. This program encouraged and facilitated the participation of the people in supervising the missions.[9] Also, a National Situation Room (Sala Situacional Nacional) established in all regional and local chapters, was placed in charge of monitoring the qualitative and quantitative progress of the program on a daily basis. The National Situation Rooms were closely monitored by Supervising Committees, that according to Jaritza Mota, head of the Supervising Committee of Robinson I and II in the district 23 de Enero, "receives all of the instructions that we have to carry out for the district. We have to deal with the other district committees, the facilitators, the students and the scholarship distribution." Additionally, an Illiteracy Research and Documentation Center was created in order to evaluate the strengths and limitations of Mission Robinson I in order to further consolidate and improve Mission Robinson II.
In spite of popular participation, government support and closely-coordinated overseeing commissions, many hurdles presented themselves along the way and many problems remain unsolved.[10] In an interview with Yajaira Rojas, member of the Supervising Committee of Robinson I and II of 23 de Enero, noted that "the government could improve the missions, not by giving out more scholarships but rather by increasing the number of personnel in the Supervising Committees. We are very few people and we have a very big responsibility: to guarantee that the missions function efficiently, that they are successful. I believe that the upper echelons in the Education Minister could do more in this sense."
When asked what the greatest problem with the missions is, Yoraime Diaz, a participant in Mission Robinson II, did not comment on the program, but focused on her individual situation. She explained that although one can study Robinson II from 3-5pm, 5-7pm and from 7-9pm, Monday through Friday, "I work as a maid and every day I clean houses. Sometimes I cannot come to class."[11] Yoraime, who dropped out of school after finishing the first grade, explained that although many people miss classes or drop out for a spell and fall behind, the other participants and the facilitator have explained the information to them and have helped them to catch up.
Jaritza Mota also touched on this issue noting, "In any school, there are always people who are ahead of others. It is part of the facilitator's responsibility to get everyone on the same page. And as I said before, the students help each other. Of course, Robinson is designed to teach people to read and write, but it is also intended to socialize the people so that they know how to work in a team. And Venezuelans need to learn this. They need to learn to organize themselves. If I, as a student, am helping you, for example, it is because I realize that we are a team and that as a team, we can do many things together."
The Curriculum: Reading and Writing or Cubanization?
The greatest challenge faced by the literacy campaign is perhaps the internal and external opposition.[12] Opposition congressman Noberto Peña, representing the party of Democratic Action, believes that the missions are "propaganda" that only serve to exaggerate one of the "few things" the Bolivarian government has accomplished. According to Peña, the figures are exaggerated. "The Venezuelan population did not have such high levels of illiteracy," he contends. Other people have criticized the missions, saying they are nothing more than the diffusion of Cuban ideology, that one must be a "Chavista" to attend, or by saying that they should have taken a much lower priority to other pressing needs.
Isturiz dismisses that the missions are in any way an ideologization tool. "People say, 'it is a Cuban method.' Ok, but 1.4 million people learned in one and a half years. This is the product, the reality. And they are not reading Cuban; they are reading Spanish or their Indigenous language. They cannot deny this," he firmly stated.
According to Elizabeth Cabrera, "the students here don't like to talk about politics, because some of them are not in agreement with what Chavez says. In fact, I hear some of the things that Chavez says and I do not agree either, because I know that he did not think them through well. Even if you support a government, you don't have to applaud everything that they do…But strictly speaking of Mission Robinson, I have never seen a single participant or a single facilitator that they are 'Cubanizing.' If this had happened, I would have been the first in line to reject it."
When asked about the alleged "Cuban influence" in the missions, 74 year old Rafael Frechi continued to talk about his upcoming graduation from Mission Robinson II and his plans to enroll in Mission Ribas. When pressed on the issue, Rafael paused thoughtfully, finally responding, "here there is practically no form of political influence. Here anyone can study, any person from any party. And they are all treated equally." Yoraime Diaz, who sat beside Rafael during his interview, was quick to add her own two cents. "Here, there are people who are studying who are not Chavistas," she explained. A big smile came across her face and she noted, "there are others who are fanatics. I am a fanatic."
Strategies for Eradicating Illiteracy: The Millennium Goals and Regional Solidarity
The Missions also serve as a coherent strategy to fulfill Venezuela's obligations, undertaken in September 2002, when, alongside 188 other nations, the country signed a world-wide pact known as the "Development Objectives of the Millennium," or simply "Millennium Goals." Countries who signed the pact committed themselves to enact measures to meet eight social goals by 2015, in areas such as education, healthcare, gender equality and sustainable development. In terms of education, the Millennium goals proposed a 50 percent decrease in illiteracy. The missions have made the difference between Venezuela, a country that accomplished its illiteracy goal on January 30th, 2005, when 1,371,000 Venezuelans graduated from Mission Robinson and, according to the 2004 UN Millennium Goals Status Report, the majority of the world, which is "making progress, but lagging."[13]
The success of the missions has served in another respect: to demonstrate that the average educational budget is far from adequate to satiate the educational needs of the population. Isturiz noted that if, "you want to see if a government has social orientation, look at the budget. Last year, in 2004, we had 20% of the budget for education. 20%. One fifth of the budget of this country for education."
On April 18th, 2005 Venezuela presented a proposal for a massive regional literacy program to a visiting UNESCO committee. The proposal, presented by Isturiz and the Cuban Education Minister, Luis Gómez Gutiérrez, emphasized the success that both nations have encountered in the Yo sí Puedo methodology and in the use of audio-visual equipment. It also highlighted the participation of the Venezuelan society and the importance of Cuban solidarity in carrying out the campaign.
According to the proposal, illiteracy should no longer be treated a national problem of individuals countries, but rather tackled regionally. It also recommended that unless a larger percentage of the budget and greater efforts are dedicated to these needs, illiteracy will increase.
During his interview, Isturiz made some crucial observations, comparing educational trends in Venezuela since the initiation of the missions with educational trends in Latin America and in the rest of the world. "Look, all of Latin America had 38 million of people who did not know how to read and write in 2000. Now Latin America has 43 million. Instead of decreasing, it increased. The world had 840 million of people who did not know how to read and write in 2000. Now the world has 900 million. In 2000, Venezuela had 1.5 million. In March we are going to have 1.4 million who know how to read and write who were illiterate before," he remarked.
It is thus clear, at the very least, that unless educational budgets throughout Latin America are reevaluated, preschool will remain a privilege for the wealthy instead of a human right for society, enrollment in elementary school will continue to fall, entrance into universities will depend not on intelligence but instead on income, adult education will suffer, and education in rural areas will be neglected.
The missions guarantee social rights and foster political inclusion by giving the people the tools necessary to participate in public affairs. Currently, 45 percent of the Venezuelan population, or close to ten million people, including three million in the missions, are enrolled in some form of education—this represents about half of Venezuela's total population. Over the course of the past two years, over 1.4 million Venezuelans have learned to read and write. Over 650,000 participants are set to receive their diplomas in what will be the first ever graduation ceremony for Mission Robinson II and another 600,000 will graduate a year later. More than 800,000 participants are working towards finishing high school in Mission Ribas.
A Republic Needs Republicans
What lies ahead for Venezuela's education system remains to be seen. The consolidation of the missions into the educational system, the modernization of the curriculum, the installation of computers into all classrooms, the addition of new books into individual classroom libraries, increasing the standards for teachers' training and the construction and renovation of school buildings are all on the agenda. As Venezuela rapidly approaches the day in which it will declare itself "Territory Free of Illiteracy," Jaritza Mota has yet another goal to add to the list.
"Simón Rodríguez once said, `if you want a new Republic, you need to form new Republicans´". She paused and then asked and answered her own question. "Okay, the students of Mission Robinson have learned to read and write, but what is the next step? We need to form them, form them beyond second or sixth grade in order that this Republic, that is a Republic on paper, has Republicans. There is an ideology that we have to follow and that is the ideology of our patria [fatherland]. We must follow the ideology of our own patria in order that we form citizens that participate in the Bolivarian Republic of Venezuela. The biggest challenge of the missions is to inspire the people not to be content with knowing how to read and write, but instead going on to study in the university," she affirmed.
---